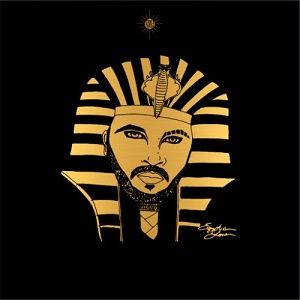 11 April 2016
Los Angeles electro hip-hop pioneer, Egyptian Lover, finally receives a long-deserved anthology documenting his early groundbreaking recordings.
Drawing heavily from Prince and Kraftwerk, 1983-1988 portrays the early stages of hip-hop before a codified set of rules was established. Minimalist 808 beats make it impossible to sit still while spacey synth sounds convey robotic melodies. Far from the yelling of hardcore rap that would dominate a few years later, Egyptian Lover's vocals swagger as a soulful monotone wooing the ladies and bragging about his scratching skills. "I Cry (Night After Night)" remains the best song Prince never wrote, and "Computer Love," though not a Kraftwerk cover, perfectly embodies krautrock like a proto-industrial Gary Numan. It's of the past, but is the future – one we haven't caught up to yet.
With Kanye West as its spokesperson, hip-hop has degenerated into a twisted parody of itself. Egyptian Lover reminds us that there was once serious innovation and experimentation in the genre, and for that we shall be eternally grateful.