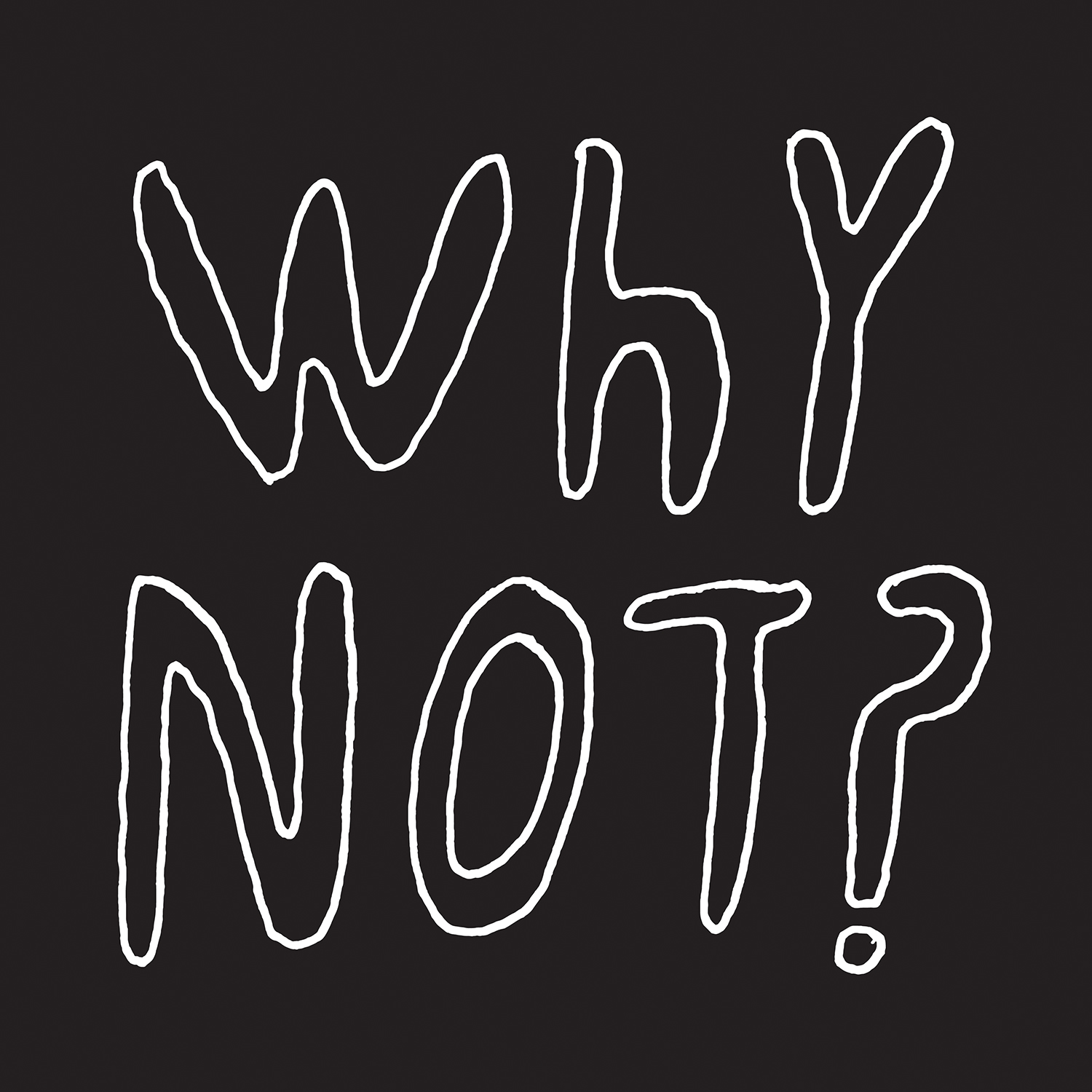 29 January 2018
Following the band's 2013 touring reformation per the request of Neutral Milk Hotel during their one-off reunion, Half Japanese have been producing albums at a near-Pollardian clip with an alacrity that is unmistakably Jad Fair's. After two records with Joyful Noise, they've now moved to Fire Records for another pair of LPs that began with last year's excellent Hear the Lions Roar and continues—just a year in between release dates—with their latest Why Not?
Apart from bearing likeness to a selection from the track listing, its title may very well stand as a rhetorical question for the band's inertia given the consistent success in its current incarnation. Although the lineup hardly resembles its forebears, Fair's bandmates all craft the dependable art rock stylings that have become associated with the name over the years. Fair himself remains an overflowing fountain of wide-eyed, childlike poetry; able to go from punky, excited front man to warm, idealistic campfire raconteur in a short span. If there's one thing at all that's out of place here in the slightest, it's that one of his infamous cutouts or illustrations doesn't adorn the album jacket.
Dating back to the group's uncanny debut ½ Gentlemen/Not Beasts, the subject at hand has most always turned to love, be it their own material (e.g., "Shy Around Girls") or an editorialized cover of "Tangled Up in Blue." They quickly remind us of this on cuts like "Falling," "Amazing," and "Better Days;" the latter of which finds Fair crooning, "We've got no time to push and shove/The time here is for love and only love," like a minimalist, innocent beatnik on open mic night. Naturally, upholding the justice of love means having to defend it from various forces of evil, and when the guitars get distorted and the tempo increases, he sees fit to heed the Jad-signal and come rushing to its rescue. One such occasion, the blistering "Demons of Doom," closes out in a well-earned, hard-day's-work tone, "Diabolical, devilish deviants/Barbaric, bothersome beasts/What a way to start a day." Considering those who live in fear of reading the news from morning to morning, "Demons" may be the most lyrically Half Japanese has ever registered on a political level.
The company score themselves an instrumental in "Spaceship to Mars," a trippy number that, while far removed from its roots, echoes and honors the experimental guitar playing Jad and David Fair set out to achieve in the project's earliest stage. They are a well-oiled machine, hopelessly devoted to celebrating the much-loved legacy and expanding it; providing an endless canvas for new songs to come. Jason Willett's bass lines in the titular track and opener "The Future Is Ours" evoke an adventurousness that turns the ordinary into extraordinary. The latter's bass pattern makes 4/4 time as intriguing as possible while staying within its confines. A song like "Amazing" receives welcome touches of xylophone and synth organ, offering a simple reminder for the power in switching up production toolsets. Highlight "A Word to the Wise" marries a rollicking "Bo Diddley" outfit to a movement surprisingly influenced by traditional Egyptian folk in what is one of the band's finest compositions.
The band that would be king is still the reigning champion on Why Not? Fair could not be paired with a more form-fitting band of merrymakers, and his earnest and silly songwriting goes unshaken. In "Why'd They Do It?" he jests what could potentially be a byline for the sheer scope of their career: "One word for it: Wow."
You may purchase the record here.