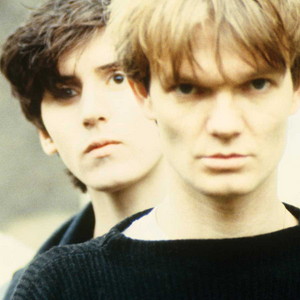 25 August 2018
The House of Love ruled my world back in the 80s with their superb debut album, and they continue to amaze me to this day. I have been listening repeatedly to this 30th anniversary expanded edition, and am floored by just how good this band was and still is. This album was cited as one of the best albums of 1988 by the usual media outlets and fans alike, and rightly so! This edition expands on 2012's triple CD version and offers the complete Creation recordings from 87-88 as well as rarities and previously unissued bonus material. For the first time, the album is remastered from the original quarter-inch tapes. It includes all their Creation Records singles, combines all their non-album tracks with demos and early mixes, and contains John Peel sessions and live recordings. The 5-CD package is housed in a hardcover book with sleeve notes from NME writer Neil Taylor, and includes interview quotes from singer/guitarist Guy Chadwick and original bassist Chris Groothuizen. The chance to review such a classic album is a privilege and an honor, as I had yet to revive my music reviewing when this came out originally. So here we go, let's take a short trip together into a terrific suite of songs.
Particulars aside, when a song like "Christine" comes charging through the gate, you may be unprepared for the endearing and enduring quality of such a tune. When I first heard it, I thought how much Guy sounded like Steve Kilbey of The Church, sharing that same world weary quality I found so entrancing. I still hear the resemblance, but I think it all comes down to how much I love this song. The 80s vibe frames it perfectly, and the guitars soar into the psych pop stratosphere. Chadwick has a knack for knocking pure pop tunes out of the park, one after another, like watching a rally of home runs. The song "Hope" is another winner, with some fantastic guitar work by the ever talented Terry Bickers. There is so much to like here, from the delicate opening strains to the filigreed melody curling ornately around Guy's warm vocal tones. The lyrics are occasionally obtuse but always fascinating. And that killer hook at the center is a total wow! Skipping forward to "Sulphur", I am swooning with ecstasy at Chadwick's word play and the melody that anchors this is stellar! The fast moving "Salome" is a killer pop tune, declaring no mercy and no quarter as it ensnares you. "Love In a Car" seems to describe an affair, one that starts out with hope and leads nowhere. It's almost like the narrator strives to find meaning where none exists. Brilliant, and heartbreaking! "Happy" is anything but, and features some amazing bass work from Groothuizen and cool solos from Bickers. The murmuring, low frequency undercurrent totally makes this song. "Touch Me" is another sad tale, what can I say? This is not an upbeat, get your freak on type of music. It's introspective music for daydreamers, sonic tales that unfold over time. The two demos that finish off the first disk are slight returns, pleasant and nice to have, but hardly earth shattering. Still, I rather fancy "Shine On (Demo)", for I like the backing vocals from long departed female musician Andrea Heukamp (more on her later).
The second disk contains some stunning music. "Love" gets me going, with what sounds like a mandolin, buried deep in the mix. It's an unsettling, chaotic instrumental, and I dig it. "Flow" slips right through your ribs and sticks you hard, so good is the melody. It's just another instance of a song that should have been an A side. "Real Animal" is terrific! It crashes around me with chiming guitar and cool lyrics, possibly about clashes with authority figures. "Plastic" is also amazing, and rather romantic. It's not the lyrics which lend this impression, it's the seductive slant to Chadwick's voice and the gorgeous melody that surrounds it. "Nothing to Me" is bitter and angry, with Andrea's cool voice sliding under Guy's with perfect precision. The tremendous, catchy "The Hill" is Andrea's moment in the sun, and boy can she belt it out. With a voice akin to Miki from Lush, she was a fine contributor to the band, and too bad she left. The guitar work from Terry Bickers is equally great, and underscores how important he is to the overall sound of this ensemble. "Loneliness is a Gun" is a somber, folk ballad with Andrea contributing vocals. Sad and wistful, it appears to describe a failed relationship and someone on the brink of ending it all. But that could just be me. "Welt" is a jangle pop dream, but don't expect straightforward from Chadwick and company. There is always something slightly off center in his approach, even in the midst of what starts out as a simple melody. I find it very appealing. "Destroy the Heart" has many intriguing facets, and is all shades of cool. "Blind" is quiet and pretty, while "Mr Jo" adds layers as it builds energy. Chadwick pulls out his usual stops, understated vocals brimming with emotion, and Bickers caps it all off with stellar guitar work. The remaining songs are demos and alternate mixes, and are of historical interest. Expect completely different takes on familiar songs, like "Destroy the Heart (Demo)" which is delivered deadpan with warped sounding guitar. "Fisherman's Tale (Early Mix)" deconstructs into spacey psych pop, and the slow, drugged out "Happy (Demo)" is really cool.
Disk Three continues with demos and early mixes. Some of the songs are almost indistinguishable from the album versions, like "Road (Longer Early Mix)". Truthfully, even on barely sketched out demos, Chadwick's songwriting talent pours through. It's just so obvious how good he was back then, and still is in my opinion. I am always glad to revisit "Happy (Early Mix)" if only for Chris Groothuizen's tremendous bass playing. "Real Animal (16 Track Demo)" is rather neat, slowed down from the original fast pace. "Hold On Me (16 Track Demo)" is one of my favorites on this disk, possibly because I haven't heard this song before.
The John Peel sessions on Disk Four are solid and are of archival interest for completists who haven't already collected these versions. After hearing these songs multiple times throughout the first three disks, it's a bit difficult to keep retreading the same set of superlatives. Suffice it to say that you will want to hear these sessions, possibly in separate listening sessions, such is the embarrassment of riches here. "Don't Turn Blue" makes its first appearance, as does the excellent "Beatles and Stones", the latter propelled by bongo drums.
Disk 5 is all live numbers, and let me say right off the bat that I'm not a fan of live recordings. But this disk does prove one thing: HoL was a great live band, and most likely still kills it. I really do like the gentle, live take on "Man to Child, with acoustic guitar at the forefront of the mix. "I Don't Know Why I Love You But I Do" is flat out great, while "Never" just kicks, courtesy of the drum patterns. "Se Dest" is a slow, sexy simmer, while the final Stooges cover "I Wanna Be Your Dog" is jungle and jangle all at once. Chadwick pulls off a sneering vocal, almost as if Iggy is up there on stage with him.
In summary, this is a terrific bunch of recordings, one that should reside in everyone's music library.
Pick up the box set here or at other fine media outlets. Catch up with the band over on Facebook.