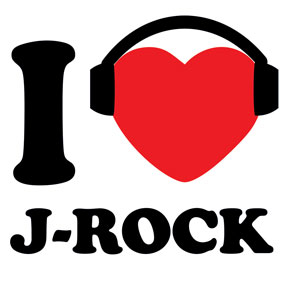 5 September 2010
Japanese girl groups still rule. Good Charamel records' sampler I Love J-Rock proves this. Offering 10 songs by 5 of Japan's best chick fronted bands, I Love J-Rock is an excellent primer in Far East rock n roll.
Shonen Knife is featured on 3 tracks. The classic "Explosion" is here, in a live version that strips the pop veneer off the original. "Ramones Forever" is exactly that- a tribute to Thuh Brudders. "Perfect Freedom" has a great tumbling intro and builds into a song that sounds like a hybrid of the Buzzcocks and The Carpenters.
On "Romancer", Molice combines elements of post-punk and funk to produce a sound that would not be out of place in 1982 England (except for the fractured English). "Monster" is a little brighter… hard driving and bottom heavy. Retro and yet modern. Or something.
LazygunsBrisky (nice name!), is reminiscent of The Runaways (who were "big in Japan", of course). "Bitter Day" and "Navy Star" have cataclysmic vox and nasty hook filled riffs. Headbanging, without the full belly ya get from metal!
TsuShiMaMiRe starts off all poppy and sweet on "Strobe"- a song for playing whilst running thru the fields… just a pretty tune. And bonus points if you can decipher the lyrics! "J-Pop" is frenetic, and then all of a sudden veers into some crazy bridge that features schmaltzy Japanese 1960's Lawrence Welk insanity.
Almost as an afterthought, the last song "Japanese Girl In New York", by DJ Sashimi, is a techno song that is seemingly out of place on this album.
All in all, "I Love J-Rock" is a fine intro to the talents of female Japanese rock n roll!