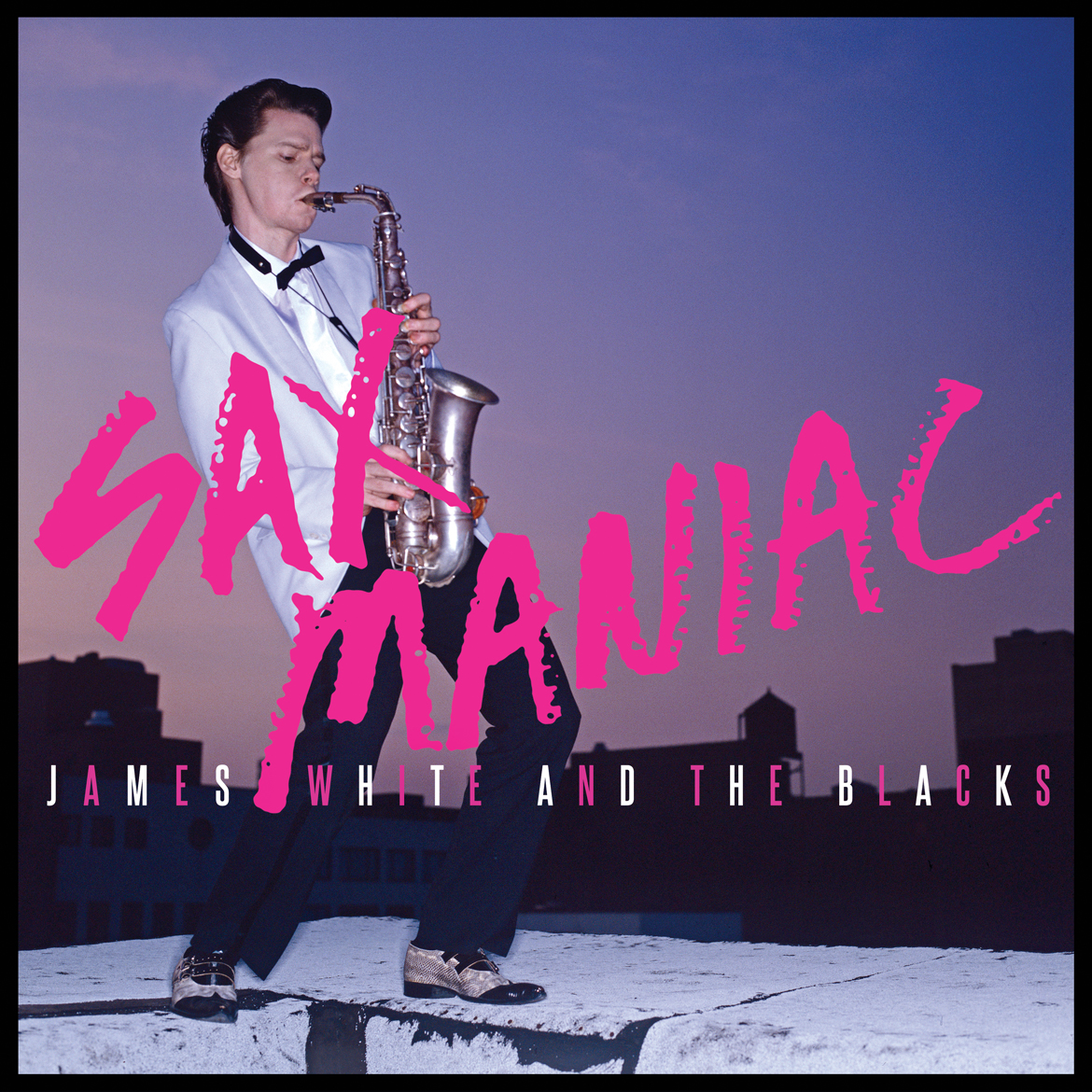 6 September 2018
After reissuing the seminal 1979 classic Buy from James Chance back in 2015, the U.K. based Futurismo label is at it again, reissuing the long out-of-print on vinyl Sax Maniac. Released in 1982, a good 3 years after his label Ze issued Off White, his second album and the first credited to James White and the Blacks. Whereas that album was just the Contortions playing more explicitly soul and funk-influenced music (including August Darnell aka Kid Creole's remix of their signature tune "Contort Yourself") under a different name, the 1982 version of James White and the Blacks was really a different band altogether since the Contortions had broken up in 1979. Comprised of some of New York's best session musicians and dedicated to his manager and girlfriend Anya Phillips (who passed away from cancer in 1981), this differs from his previous work, but not enough that fans who are unfamiliar with it shouldn't hear it.
For starters, the shortest track on the original album is 4 minutes and 17 seconds long. Every other song is in the 6 to 7 minute plus range. This is a rather drastic change, especially from Buy, but more similar to the longer song lengths first explored on Off White. What it shows, however, is James stretching out his music and expanding it while still retaining his signature scowl (like a white James Brown), sense of dark humor and Ornette Coleman on speed saxophone squalls and blurts of sound. All of the songs are originals except for a cover of the 1940s standard "That Old Black Magic." The only song added to the reissue is a demo entitled "Hyp No Tease."
The download-only bonus tracks here feature a cover of Gil Scott-Heron's "Home is Where the Hatred Is" recorded live in the mid '80s along with another track that features Arto Lindsay of no wave contemporaries DNA.
Hats off to Futurismo for making this overlooked record in an important (check his influence on artists who followed ranging from The Big Boys and Minutemen to more modern artists like The Make Up and the Yeah Yeah Yeahs) artist's discography available again. And check out the 4 (count 'em) different prints of Chance and Phillips (made by Edo Bertoglio, the director of Downtown 81) available as makeshift album covers in this package, too, and the beautiful orange/black colored vinyl along with James' own liner notes.