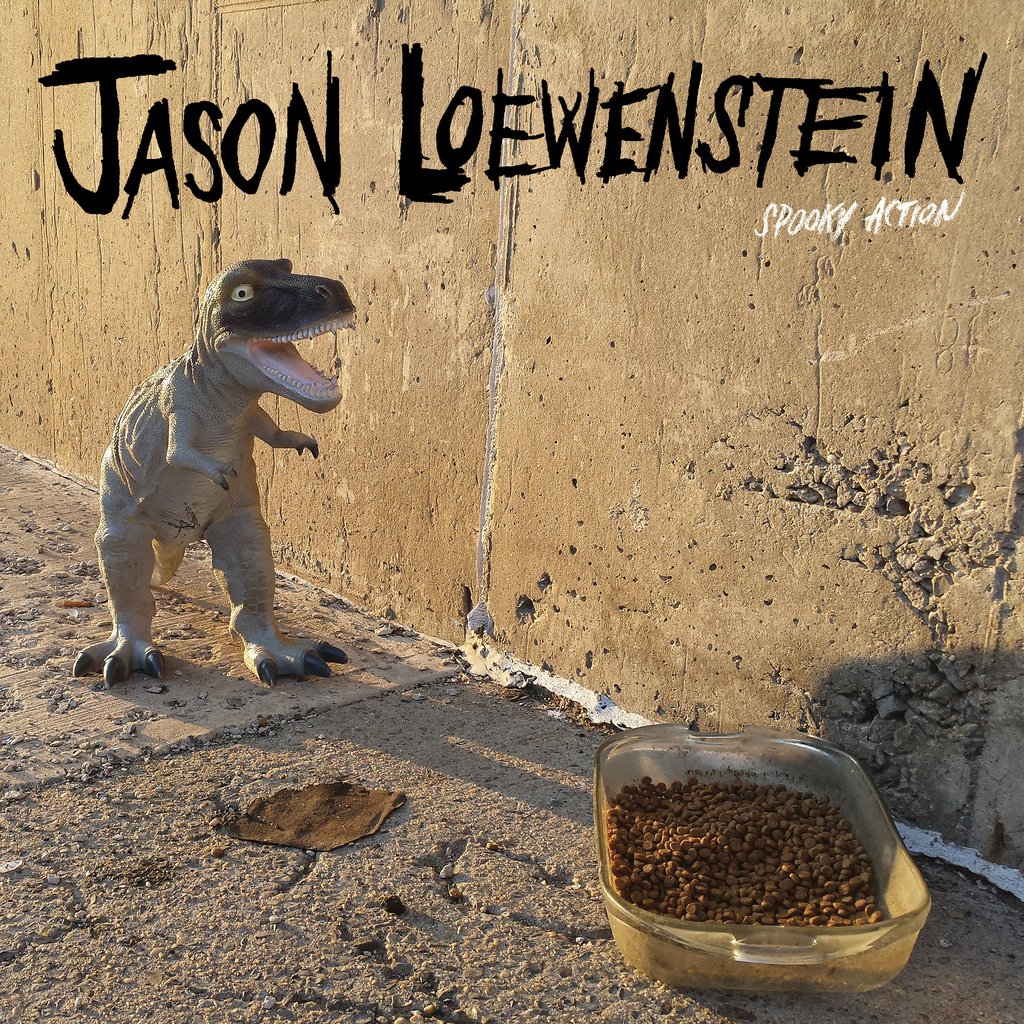 27 June 2017
Apart from boasting a legacy as a representation of '90s lo-fi indie rock's pinnacle, a neat thing about Sebadoh is that no matter the lineup, the three piece transforms themselves to suit their needs and physically adapt to the writer behind each song, which generally means handing over the guitar to its singer. Such a small changeup yields stark results, and vocals aside, Jason Loewenstein's playful rocking tendencies have always stood out amongst Lou Barlow's shy introspection and Eric Gaffney's bonkers odysseys. Fifteen years after his only other solo full-length, it's great to see another record chock full of turbo-charged barnburners from the man.
Production is wisely kept at a no-frills approach; the only overdubs of note include some horns on "New Rocker" and a faint piano on "Light the Room," along with Loewenstein's right-and-left-speaker separate vocal takes and the occasional separate lead guitar track. Spooky Action for the most part never strays from its meat and potatoes because of how much he exudes from the traditional setup. Loewenstein's knowledge of the guitar neck does not get discussed as widely as it should – he's one of the cleverest players out there, able to punch out curiously original and unconventional compositions as far back as "Not Too Amused" without having to retune his strings into anything more outlandish than E flat standard. The precise, frenetic openings to "Fall into a Line" and "Correction" channel a meeting of the minds between John Fogerty and J Mascis, and he carries that cowpunky attitude throughout the LP, interjecting unshakeable riffs with economic dispersal.
Loewenstein has forever been a kid at heart, but not by means of innocence – quite the opposite in fact – many of the songs here draw an air of "them Duke Boys in trouble again." In the single "Machinery," he puts it best: "When you were a kid, did it not feel good to throw open the door and go do what you should? Dig a hole out of fire, smoke a cigarette, ride a wheelie down the block without a hint of regret." He writes with the fury and passion of a teenager whose newfound micro-rebellions can't be beaten. Not once, but twice on Spooky Action, he refers to himself as a deer in someone's headlights, indicating neither ignorance nor surprise, but rather that he'd prefer not to be bothered in the face of more serious matters. Like staring at the clock and waiting for your ninth period class to come to an end, Loewenstein's latest effort is a tight, fast assortment of controlled chaos that rings that bell to set you loose.
You may order the record here.