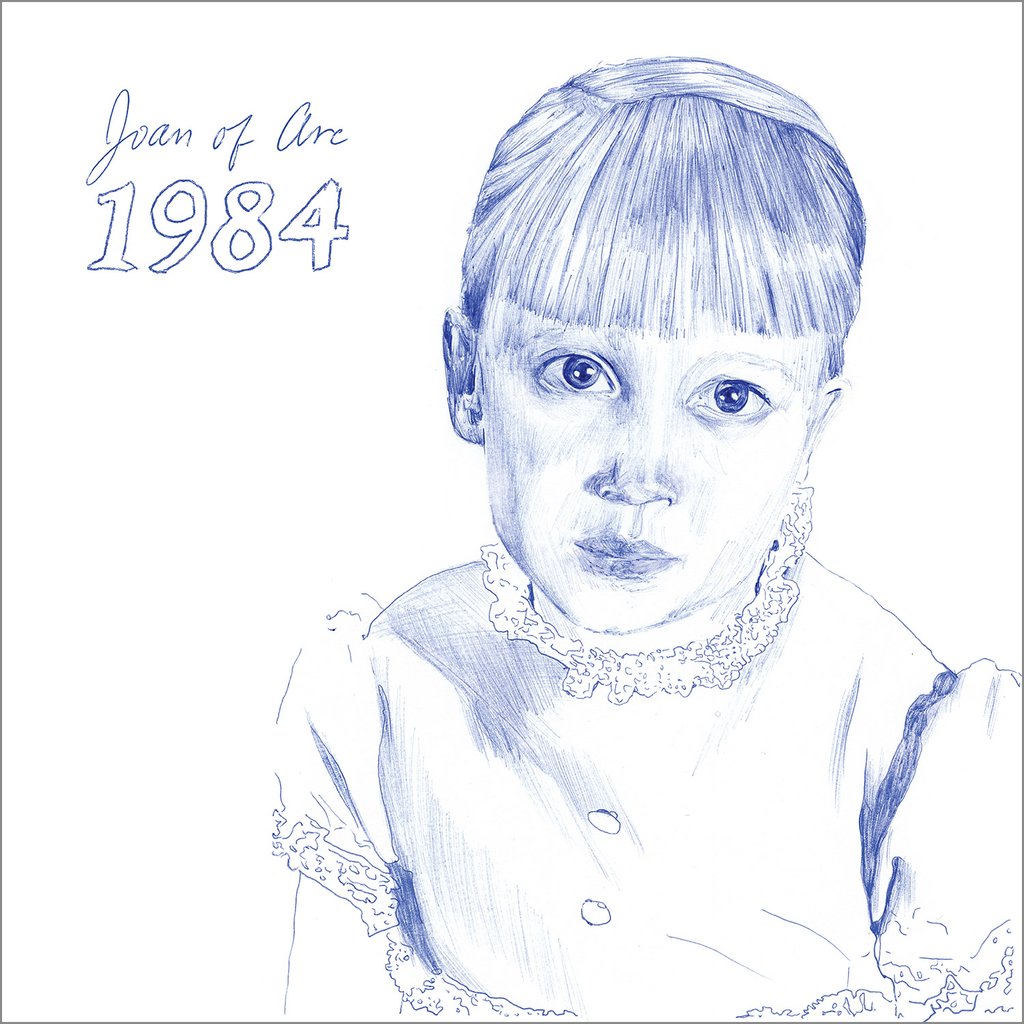 4 June 2018
While touring last year's He's Got the Whole This Land Is Your Land in His Hands, Joan of Arc predetermined a spot during each set where member Melina Ausikaitis would step forward and deliver an acapella interlude. These pieces ranged from funny to dark to awkward, and sometimes all three in one sitting. When interviewing Tim Kinsella following that tour, I inquired about the significance behind said pieces. He revealed that Ausikaitis's initial involvement with the band grew out of a shared project in which "she found her childhood journal from when she was like 10 and 11, and it was just an intense period in her life, so she pulled from the journal to make songs verbatim out of it so that they're very awkwardly set to song," adding that there was a certain "character" she tapped into to help with writing. Clearly inspired from their brief but memorable live turns, a handful of her past writings have been selected and fitted with the assigned full band to better traditionally resemble songs in 1984.
"Tiny Baby" extends into an awe-inspiring sprawl akin to The Gap's opener, as Ausikaitis recollects names from those "intense" days of yore, namedropping Jacob and Esau amongst non-biblical bit players from her personal memory like Andrew, Paul, and Mr. S's brother. Spoken from the guise of a character or otherwise, this adolescence is rife with tragedy both real and surreal. An anecdote is summoned about a young reader being affected by a literary passage to the point of crying into their knees, and it garners compassion for this tender soul, learning the early unkindly truth that art often depicts—and causes—the loss of innocence. Less universal is another mention about a boy getting hit by a truck, and Ausikaitis's blunted description wholeheartedly sells its Southern Gothic element with gusto.
Joan of Arc have bought themselves their most righteous refrain thus far with "Punk Kid." Ausikaitis recounts moments that have invited scorn from years gone by: getting one's head shaved due to a lice infestation, having rumors perpetuated about oneself, et cetera. It's their most straightforward entry since "Life Force" and just indirect enough in verse that it avoids being hackneyed. You can comfortably and trustingly envision the bullied millions chinning up in solidarity at its declaration of pride, "All my life, I've been eating shit/Look at me, I'm a real punk kid." Friends of the band appear in its video, boosting its strength by way of good company as fellows Bryan Saner of Every house has a door and the taciturn Doug McCombs of Tortoise chime in with the mantra.
The notion of a silent Tim on a Joan of Arc record may leave some scratching their heads, but to borrow David Thomas's cup analogy for Pere Ubu, 1984 is but another angle of Joan of Arc's collective consciousness that has just now been uncovered. The family crest is firmly represented anyhow, with cousin Nate Kinsella of modern day American Football in the producer's seat. "People Pleaser" in particular benefits greatly from his prowess, lending menacing string arrangements to the song, taking a page from the oft orchestral habits of his solo outfit, Birthmark.
The confused sexuality, mental abuse, and physical violence—the latter most notably foretold in the failed William Tell/successful William Burroughs incident—give "Maine Guy" a slight Martha Marcy May Marlene vibe, which then opens up to the album at large. It's a patchwork of retrospective blips that fade in and out at an almost subliminal rate, not looking to drag new meaning out of the past but rather to ensure that nothing was overlooked so that its heretofore essence remains as such. As Ausikaitis puts it in a variety of vociferations, "There's no need to close the door on your personal hole/It's a place where only you can go." That is, to face the grimness you've been dealt, but also to rebuild atop that grimness.
You may purchase the record here.