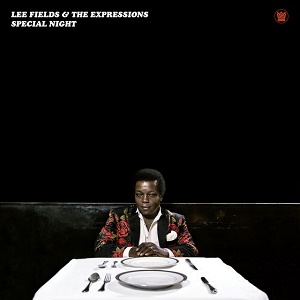 3 November 2016
Veteran New Jersey-via-North Carolina soul singer Lee Fields returns with long-time collaborators The Expressions for yet another powerful album that sounds like it warped out of the '70s.
Special Night could be a lost relic from forty years ago. Musically, it takes the best elements of Isaac Hayes, Al Green, Marvin Gaye and Curtis Mayfield and exquisitely blends them into a singular sound. Elements of psychedelia and prog also crop up, especially in the opening title track where the keyboard into conjures a line from classical music. "Make the World," however, brings the funk, conjuring Sly and the Family Stone and James Brown. Fields' voice actually recalls Brown in his softer moods, passionately recalling tales of love lost and found and the importance of doing everything possible to hold onto it. It's beautiful, emotional music that will connect with anyone who's ever felt anything at all in their lifetime.
With more than forty-seven years under his belt, Lee Fields should be a household name. Get this album, play it for everyone you know and make that a reality.