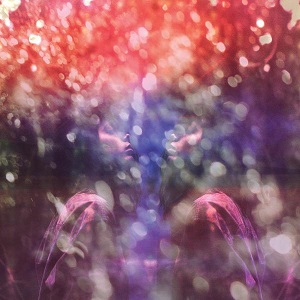 24 February 2015
Popularized in the late '80s and early '90s, post-rock has grown into one of the most affective, fruitful, complex, and unique subgenres of modern music. Incorporating elements of progressive rock into its rhythmically sporadic foundations, the style often infuses orchestral penchants, emotional dynamic shifts, and wildly inventive tones into its instrumental grounding. Over the last couple decades, the field has seen relative mainstream success thanks to the popularity of acts like Sigur Rós, Explosions in the Sky, Russian Circles, Mogwai, and both God is an Astronaut and Godspeed You! Black Emperor. However, arguably none of them craft music as beautiful, tasteful, and adventurous as Maybeshewill. Truth be told, with its dazzling timbres, varied structures, and gripping intensity, the band's newest album, Fair Youth, is a bona fide masterpiece from beginning to end.
Comprised of James Collins, Matthew Daly, John Helps, Robin Southby and Jamie Ward, Maybeshewill formed in Leicester, UK in 2005. The quintet has always strived to be as self-sufficient as possible, hoping to avoid the negativity and obligations that seem to be inherent in the mainstream industry. For instance, they started their own label, Robot Needs Home, to allow them to maintain control of the business side of the group. In fact, Fair Youth marks Maybeshewill's first release on a comparatively established label, Superball Music. Fortunately, it's a fine collection with which to make such a debut, as each track is an awe-inspiring auditory journey of hope, loss, and everything in-between.
Of Fair Youth, the fivesome says that its themes include "nostalgia, dreaming, oneirism, and the connections, disconnection and constant feeling of motion that comes with spending so many months of the year on tour [sic]." Furthermore, they call it "the most and least organic Maybeshewill record to date . . . [integrating] shoegaze, electronica, hip-hop, chamber pop, and countless other threads . . ." No matter how you describe it, one thing's for sure: Fair Youth is an exceptional experience that just about any fan of touching music should appreciate.
"…" is a brief prelude consisting of dreamy atmospheres and electronic loops. It bleeds into the highly prophetic and stunning "In Amber" seamlessly. A blend of refined syncopation, regale piano motifs, sentimental guitar lines, and chaotic soundscapes, it's absolute artistry incarnate. It allows each component its space and focus while also fusing them all together into a glorious cacophony. Near the end, high pitched bells are added before lone strings bid farewell, giving the production a subtle yet effective extra layer of power.
"You and Me and Everything In Between," which is highlighted by its piano and string duality, is perhaps more straightforward and cohesive; in other words, the instrumentation is more aligned and direct, which makes it more accessible without sacrificing its sentimental strength. Afterward, the title track is a bit poppier and bright, with captivating percussion, serene synthesized horns, and driving guitar riffs combining into a fury of ordained, life-affirming weight.
Later on, "Asiatic" proves to be a calm and sorrowful passage that uses hand claps to give itself more individualism, whereas "Waking Life" oscillates between a similar sensation and an onslaught of starry timbres and automated majesty. Like "In Amber," it fades away with solemn grace and moody sparseness. Next, "Permanence" finds the perfect mixture of organic, synthesized, and electronic instrumentation, piling on tone after tone until explosions of emotional inevitability contrast falsely secure lulls. Finally, Fair Youth ends with possibly its most peaceful, delicate, and immaculate observation, "Volga." It evolves from dreary piano notes and sustained strings to a sequenced array of romanticism; in addition to those features, cymbals clash and patterns loop as angelic harmonies coat the background, giving off a fine sense of closure by the end. It's an ingenious way to say goodbye.
Fair Youth is a perfect example of how imaginative, tasteful, ambitious, striking, and affective instrumental music can be. There isn't a single moment on here that isn't remarkable and inspiring, demonstrating the limitless possibilities of what dedicated, talented, and farsighted musicians can do when they work toward a single vision. Maybeshewill deserves far more attention and accolades than they'll likely receive for this record, which easily justifies they're disdain for the mainstream industry. Nevertheless, those looking for true artistry in music probably feel the same way, so they'll be overjoyed to celebrate an album like this.