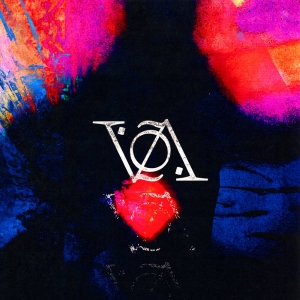 4 February 2023
Webster's defines a void as "an empty space; a vacuum," but two unrelated and very different new music releases afford listeners a much fuller interpretation.
My mind goes right to the blackest, darkest nothingness as well as dead silence.
Paradoxically, these two gorgeous musical releases do a superb job of bringing color, light, and intense emotion to "the void." Like all important art, we experience an interpretation of something so indefinable and mind-blowing that we can't quite describe in mere words.
When I casually stumbled on these two releases today, I asked myself what's going on. Is the reference to life or love in "the void" some sort of serendipity? Is it pure coincidence? Or maybe "the void" is something that many people are thinking about in one way or another. Maybe "the void" provides an all-encompassing name defining the underlying and sometimes intangible emotions that many people are feeling these days.
Nashville's Hammock just released their 11th full-length LP called "Love in the Void" (Hammock Music) on January 27th.
As their website notes, "Marc Byrd and Andrew Thompson bring guitar-forward, heart-pounding urgency to songs that shout through and shatter the static of complacency."
Such a description is hardly evocative of a void. In fact, their mostly instrumental music is utterly stirring. Hammock became a favorite of mine in the last five years or so. Elizabeth Klisiewicz, a Big Takeover contributor, wrote a loving review of their last LP, "Silencia", just over three years ago. As she rightly declared, "As I listen in wonder to Hammock's latest magnum opus, I can't help but think how desperately we need this music in such dark times." Nothing has changed. If anything, Hammock's music is more important now than it was in the year preceding when Covid took hold of the world.
Over nearly eight minutes, the music and accompanying video for "Procession/Love in the Void" (tracks 1 and 2 on the new LP) is often uplifting and life affirming. One visual after another serves as examples of life's richness. There's good and bad and everything in-between, but the Earth is hardly a black and empty void.
Hammock links
**************************************************
Meanwhile, out February 3rd, "Life in the Void" (Slumberland Records) is a killer track and a must listen from The Reds, Pinks, and Purples (RPP). Big Takeover readers and listeners to Jack Rabid's weekly radio show will know Glenn Donaldson and his San Francisco-based band pretty well.
RPP's bandcamp page describes their music as "enveloping ennui", which to me is a shame if only because their musical output is far more captivating. Sure, there's a somberness to Glenn Donaldson's vocals, and song titles like "Dull Panic & Sunday Gloom" certainly paint a depressing picture. Glenn's lyrics go even further. I readily picture a crowd at an RPP gig loaded with shoegazers mumble-singing along to "life in the void. I guess you're lucky it's not worse."
But often RPP's music leaves me more hopeful. Glenn brings a sense of yearning to his singing and arrangements. The new single is compelling, up-tempo indie rock and while it clocks in at under three minutes it begs for auto-repeat. Give it a try, as I've confirmed the song sonically bookends perfectly. What's more, the song's closing lyric, "empty head and open heart" suggests hope in there somewhere; that the void may not be a permanent destination.
"Life in the Void" video:
Red, Pinks, and Purples links