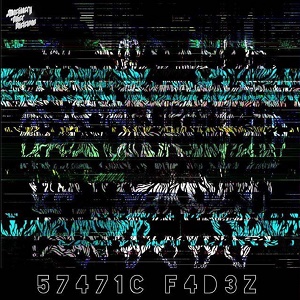 30 September 2015
Beijing, China's Noise Arcade returns with a short player comprised of ambient reworkings of songs from the 57471C F4D3Z remix compilation based on Shanghai metal band The Machinery of Other Skeletons' Static Fades EP.
If not for the screaming guttural vocals occasionally emanating from the swirling electronic haze, you'd never know that Static Faded Even Further has its roots in extreme metal. Pulsing percussion sets the pace for a churning calliope of blips, beeps and drones woven together in a kaleidoscopic tapestry. Dreamy neon synth lines turn the surrounding smog into a dayglo spectrum of sound that moves with the beat. Subtle static strobes in the background, gently reminding us of each track's origins. It's borne from iron, but made in circuitry.
China's underground music scene is proving to be quite spectacular. Dive into Noise Arcade's electrical storm and dance with surges of sparkling energy.