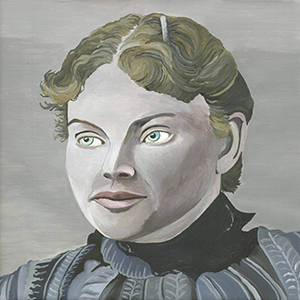 23 April 2015
Would it be weird to tell you that I see some words and sounds as colors? It's true. For example, the days of the week each have their own hue for me (except Tuesday and Thursday- they're both yellow). Why mention this here? Because when I listen to the new Phil Yates & The Affiliates record, I see green.
One of the songs is titled "Grass is Always Greener", so there's that. But it's more than that. It's the way the perfect guitar jangle rides the crest of the rhythm section as each song unfolds, the sprightly beats, the bass percolating just under the surface about to break through. These are the things summer soundtracks are made of.
The lyrics, however, are more suited for winter. Not surprising- he does live in Vermont after all. Like his hero Elvis Costello, most of Phil's songs are directives aimed squarely at the object of his passion. Many are disgruntled screeds to a former lover; others are despondent pleas to a potential partner. Fire imagery abounds. Lead-off track "Burn It Down, Bernadette" is predicated on it. In "I Am A Hatchet" he sings "If everything's on fire / Then we're probably in hell / I'm probably a liar / If I said all is well". "Flicker (Song for Clara)" opens with a spiel to a future flame: "There's a light that doesn't burn out it just fades to a flicker / If you shine down in the square, can I get in your knickers?"
Phil's bio states that he is "too folky for the rockers and too rocky for the folkers", but since putting together the Affiliates he's had both feet firmly planted in the rock camp. The guitars are buoyant and jaunty; Phil on the left and Kevin Stevens on the right. Kevin provides nice counterpoint and lots of smart licks and leads throughout. Raph Worrick's bass would have no place in a folk song. His playing is deep and muscular, with formidable phrasing that punches up the songs without stepping on them. Jake Blodgett plays the drums with both power and finesse, straight and steady when he needs to be but plenty of splashes and crashes right where they belong.
The results are not unlike Teenage Fanclub's louder moments, or The Lemonheads' quieter ones. But Phil's folk roots do peek through at times. "Masterpiece" comes in like a lamb, until the power chords ring out in the chorus. And "Insomnia", the final track on the album, is Phil's "Answering Machine": a quiet plea to a troubled lover that is a solo affair of vocal and guitar.