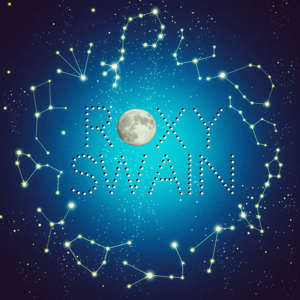 21 January 2017
I swooned over this fetching Chicago foursome's "buoyant, shimmery" 2014 second LP Restless Hearts, which followed up their heftier 2010 debut The Spell of Youth. But Beneath manages to best them both, thanks to sharper and more sophisticated songwriting and playing. For starters, their alluring and approachable, should-be-a-star singer/guitarist Roxy Swain – whose name also serves as the band's moniker – more confidently navigates the dimensions and depths of her vocal range, rotating between a ravishing purr and a rousing belt with aplomb. At the same time, her dexterous band – made up of lead guitarist/keyboardist Matt Walters, bassist Jeffrey Altergott (who left the group shortly after Beneath's release), and drummer Chuck Harling – subtly shifts between a pliant and potent attack, instinctively varying volume levels and tempos depending upon Swain's demeanor.
This loud/soft contrast is most apparent on the alternately comforting and cacophonous "The Conversation," on which the Chrissie Hynde-conjuring Swain chronicles a confrontation between a woman and her cheating, caught-in-the-act companion. Perhaps that tune's atypical third-person perspective is partly autobiographical. For as I noted in my Restless review in issue 74, Swain's songs find her continually "wrestling with immature, straying, or unseemly boyfriend types." She falls into the same traps on Beneath, though her personality here is more prickly and perturbed. For example, the opening "Set the House on Fire" swings between spasmodic and sedate rhythms, as the desperate and disturbed singer attempts to parch her past following a ruinous romance. She even sounds slightly sinister on it, as she calmly coos, "I sleep just fine," before wickedly wailing, "…And watch it burn," like an arsonist admiring her dastardly deed. Meanwhile, on the clomping, clipped "She Who Hesitates," a picky and impatient Swain shrewdly plots to land the perfect partner following a parade of "32 and counting" rejected applicants.
Even when she's sweet and seductive, she can be sardonic and systematic in her scrutiny, as on the relaxed, reflective "13:46." On it, Swain tallies the precise passage of time since she's last seen her suitor, culminating in this cunningly-crooned couplet: "The world looks exactly the same/As it did 13 hours and 46 minutes ago/But something in me has changed/Something so slight only new grass knows/I didn't think about it/While I was too busy feeling the same." And on the forceful "February Hearts," she furnishes her most fiery, ferocious vocal as she describes yet another frustrating fling, chastising her blame-throwing beau to "wipe away that callous smile." But it's the one number on which Swain sounds most unsure and apprehensive – the poignant, pastoral "Ash in My Mouth" – that is the LP's standout. Like a melding of Miranda Lee Richards and Mojave 3/The Loose Salute, her singing is disconsolate yet delectable, as she comes to grips with loneliness, lack of drive, and the loss of a loved one, lamenting about the latter, "I can't move at your speed." It's that realness and relatability that makes Roxy Swain – the singer and the band – so refreshing. (spadekitty.net, roxyswain.com)
Vinyl is available online at Shuga Records. Digital copies are available at CD Baby, iTunes, and Amazon.