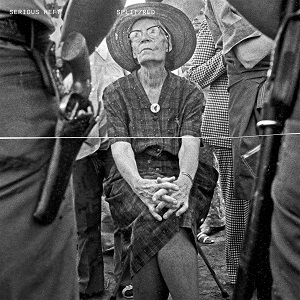 5 December 2014
Philadelphia, PA's explosive Split/Red finally deliver their debut EP containing six caustic songs that live up to the title in every sense.
Serious Heft comes from the '90s noise rock school of punk. Relentless from beginning to end, the tracks turn The Jesus Lizard's virtuosic assault into Saccharine Trust art damage. The opening "Manifest Blasphemy" blasts forth with heavy Melvins might, bombastic drums propelling the feedback-laden guitars. Other tracks, like the slow, lumbering "Road to Aguilar…," recall Pissed Jeans' abrasive delivery with Fugazi's Guy Picciotto on vocals. It's everything you want with no filler, just great songs.
Amazingly, this is only the beginning for Split/Red, which means they still have plenty of room to grow. Keep an eye out.