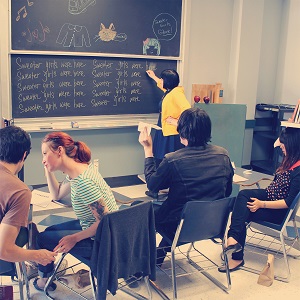 22 May 2013
Alone on the beach with the Pacific surf and the LA sunset – that's Sweater Girls. Amid the smog, self-delusion and seedy glamor, these five disenchanted outsiders came together to revel in their differences and make a damn good album in the process.
Sweater Girls Were Here… recalls the '60s-infused pop of the '80s. The Go-Gos and Modern English come to mind, with elements of Berlin and even The Cure in strategic places. Diana Meehan's smooth vocals waft over the pop melodies, conjuring bittersweet memories of a time that was supposed to be so much better. Handclaps and xylophones add a bubblegum element that fails to mask the underlying angst riding through the songs. In many ways, it's punk rock, though more like The Sea Lions than X.
It's rare to find such unpretentious, well-written pop songs crafted with such instinctive ingenuity. Sweater Girls were here…and hopefully they come back soon.