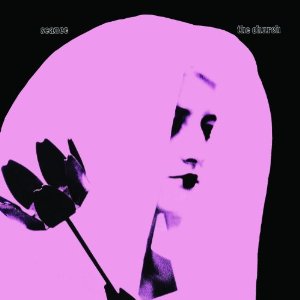 24 November 2010
The Church's third album, 1983's Seance continued the band's rapid evolution into the psychedelic powerhouse it would become. But an odd mix also makes it a sonic anomaly in the band's catalog. While the band self-produced the recordings, then-engineer Nick Launay was brought in to mix, which he did without any input from the group. Launay would go on to produce several landmark recordings by the likes of Midnight Oil and Nick Cave & the Bad Seeds, but in 1983 he was as enamored with high-tech mixing and production techniques as everyone else. The result was twofold: a smoky, almost Gothic atmosphere that ends up serving the band's increasingly abstract vision quite well and a horribly dated, gated reverb/triggered drum sound that sticks out like a preacher at a porn convention. Love it or hate it, the sonics of Seance make it an album that's one of the band's most distinctive.
Fortunately, the songs themselves are strong enough hold up under an outsider's treatment. "It's No Reason," "Now I Wonder Why" and the lyrically eccentric "Electric Lash" solidify the Church's penchant for jangling folk rock. "Dropping Names" and "Disappear?" fulfill the group's quota of psychedelic anthems, while "It Doesn't Change" is another of its building epics. The acoustic guitar-driven "Fly" opens the album with a breath of fresh air before the smoke sets in, while "One Day" makes brilliant repetitive use of a ringing 12-string riff even as it fights a bizarre, box-walloping drum track. The LP's only group composition (the usual touring/recording grind forced the band to rely on Steve Kilbey's overachieving songsmithery), "Travel By Thought" attempts to be a space rock epic, but the uneasy marriage of Kilbey's spoken word rambling with the band's majestic psychedelia prevents it from truly taking off.
Two more B-sides appear as bonus cuts here: the pleasant but fairly non-descript folk rocker "Someone Special" and the gorgeous, chiming pop tune "Autumn Soon." Due to a mix obscured by clouds and the band's continued drive towards mood over meaning, Seance is a polarizing album in the Church's lineage. But the band's evolution as writers and musicians gives the record enough artistic weight to give it quality even for those who think the production is a disaster.
http://www.thechurchband.com
http://www.secondmotionrecords.com