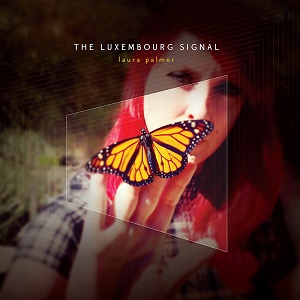 20 June 2017
Two and a half years after their beautiful, stellar debut, The Luxembourg Signal finally return with an expanded lineup and a pair of excellent songs.
"Laura Palmer" takes the A side, and if you know anything about Twin Peaks, you know this song is about the show's deceased protagonist. Considering the show has come back in recent weeks, this would seem to be a cheap attempt to cash in, but honestly it's quite the opposite. The lyrics sound like they were written back when the show originally aired, while the music recalls the rhythmic darkness of The Cure. "Let's Make Some Plans" follows suit on the B side, though with more of a Psychedelic Furs vibe. It's the perfect teaser for the new full-length, Blue Field, due out this fall.
The Luxembourg Signal have been away for far too long. Let's welcome them back with open arms.