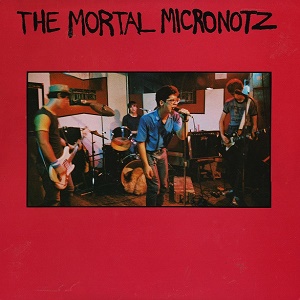 21 July 2016
Though not heralded as a bastion of underground music, the college town of Lawrence, KS actually sported a close-knit DIY scene through the '80s that centered around The Embarrassment and The Micronotz, whose entire discography gets digitally reissued, as part of Bar/None Records' 30 year anniversary celebration.
Eponymously titled, The Mortal Micronotz (Fresh Sounds, 1982) – pictured above – captures the band at their earliest, even sporting their original, longer moniker. Marked by John Harper's uniquely impressive guitar playing and Dean Lubensky's impassioned shouts of youthful frustration, the songs combine early Replacements with the melodic elements of The Zero Boys. William S. Burroughs even provided the lyrics for "Old Lady Sloan!"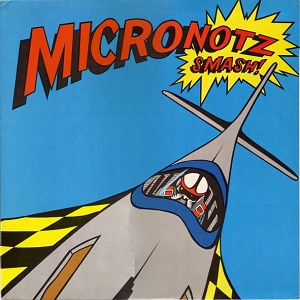 Their sophomore effort, the eight-song "Smash" EP (Fresh Sounds, 1983), continues in the same vein, but pushes their sound even further with even better songwriting and a rather impressive cover of Iggy & the Stooges' "I Got a Right."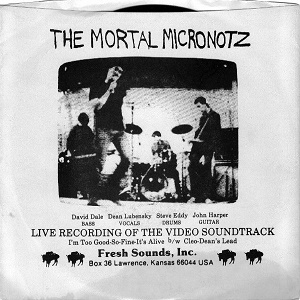 In 1984, they were working on a video project when Lubensky accepted a painting scholarship to Cooper Union in New York City. The visual element was abandoned, but the soundtrack found its way to 7" vinyl (again as The Mortal Micronotz) courtesy Fresh Sounds, documenting the quartet's best and final recording with the vocalist.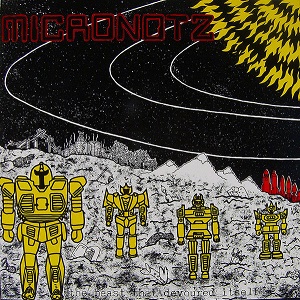 After jamming for a while, the trio of guitarist Harper, bassist David Dale (RIP) and drummer Steve Eddy recruited vocalist Jay Hauptli, who also brought second guitar and harmonica into the mix, as documented on their second full-length The Beast That Devoured Itself (Fresh Sounds, 1985). Hauptli's gritty vocals drove the band's sound into a more working class street punk direction similar to Vancouver's D.O.A., though songs like "Decide Tomorrow" and "Oh Baby" exquisitely paved the way for the following decade's alternative rock.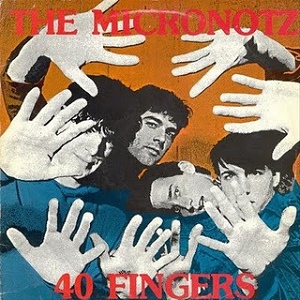 1986 brought the Homestead Records release of 40 Fingers, which showed the group growing into more of a proto-"grunge" sound. It would be their final statement as they disbanded later that year, successfully leaving a mark for Lawrence, KS in the annals of independent music.
The surviving members occasionally get together for the odd reunion, but these recordings stand for something that can never be replicated, i.e., the drive of a few kids to get together and create something new and exciting in their hometown. Unlock the Heartland's punk rock and discover what existed in between.