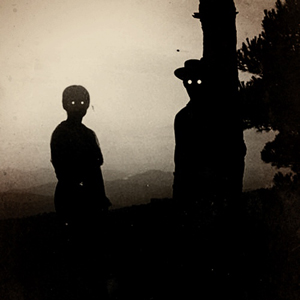 15 February 2013
Allow me to preface this review by saying that Ottawa is currently on fire. Our sleepy old capital city seems to be blowing up, an epicentre of great, GREAT garage bands and DIY venues rising up with a new generation of kids taking advantage of large basements and the lack of better things to do.
The Yips are among the new crop of fantastic bands popping up, many of these bands seem to be finding a good home on the Bruised Tongue tape label, a fantastically curated cassette only imprint that is pooting forth great releases by the likes of New Swears (review coming soon!), Roberta Bondar and Grime Kings.. couple that with the awesome new Ottawa Xplosion festival and you've got all the makings of a super positive scene!
The Yips' soon to be released EP kicks off with a spooky number called "Blood Meridian", either a nod to the Cormac Mccarthy novel or the so named Vancouver band. I'm betting the former, as the dark tones really reflect the mood of that incredible book. The song emerges slowly out of a murky soundscape and by the time vocalist Kerri Carisse begins singing you are hooked utterly. Her bassy phrasing is perfect for the languid but ripped and distorted gothy punk, soaring occasionally to some really masterful runs. She's a very engaging and dramatic singer, bringing to mind Peter Murphy while the music combines some Bauhaus or Sisters of Mercy era goth with elements of surf and garage, a fantastically winning combination that happens to also be very au courant. The pace ramps up with the rocker "Clay" which builds to several toasty peaks and segues neatly into the druggier jam "PGLM", hard to draw from contemporaries for comparison, but Cali's The Growlers or Atlanta's Buffalo Bangers might share a bit in this familiar but still quite unique sound. By the time "Sans Nom" drops it's so very clear that this band is chock a block with great musicians, all of them at one point or another busily involved with some of the more compelling surf/garage/punk bands emerging from Ottawa in the last couple years.
Even the hardest cynic should be won over by the time "Suss it Out" drops, a fist-pumper if I ever heard one, and anthemically hooky. They save the fastest and surfiest jam for last, the ripped riffs of "Vicinage" just brings everything on home. The Yips' first EP is already a triumph, managing to infuse older sounds with new attitude and succeeding fiercely while achieving the rare feat of being a party band with depth and complexity.