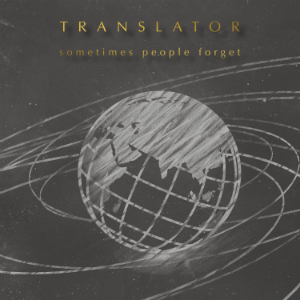 3 April 2015
Translator was one of the first "new wave" groups I got into back in my college years. The polished songs people are used to hearing out of 415 Records are not what you'll hear on this collection of unreleased demos and alternate versions spanning from 1979-1985. Rather, this compilation reveals the roughness and edginess inherent in early music experiments in this genre, and also shows the punk influence on this San Francisco by way of LA group. For starters, "Everywhere That I'm Not" practically defined an entire musical decade for me. It was a hit for the band on college radio and stays with me to this day. "Starry Eyes" by The Records is another such song, from another iconic band from the late 70s/early 80s. Also evident is the 50s rock and roll influence (listen to opening song "Translator") to see what I mean. The early version of "Everywhere That I'm Not" has shaky, nervous vocals, yet it captures the same punky spirit that pervaded the finished version we all came to know on the band's excellent debut, Heartbeats and Triggers.
Robert Darlington and Steve Barton, both singer/guitarists, added a nice variety of vocal stylings across the board. Regretfully, there is no alternate version of "No Time Like Now", my favorite song by the band, a perfect amalgamation of folk rock and that frenetic new wave energy the band excels in. Instead, we have "Optimism", a raw slice of energy, and "Necessary Spinning", much the same as on their first record. "Get Out" is a protest song in the vein of "Sleeping Snakes", and "Everything is Falling" is an upbeat number that appeared on the band's second album. By the band's third album, simply called Translator, the group was crafting gems such as "Gravity", simply excellent tunes with gorgeous harmonies and tightly executed playing. Robert and Steve's voices blended together seamlessly on this and other tracks. "We Fell Away" is a great tune that would have easily slotted into the other tunes on their debut, and "Winter Crying", a slow, pensive piece appeared in its final form on the band's fourth album, Evening of the Harvest. Other notable songs are "Standing in Line", a fast but deftly played song that was a staple of their live shows, and "Inside My Mind". I also really like "Friends of the Future" and "Fall Forever", both memorable songs that also appeared on their excellent third album.
In summary, this is a fine collection of rarities chronicling the rise of a band that I've never forgotten, accompanied by extensive liner notes from Steve Barton. Even better, the band is back together and working on new material. So this is a perfect time to pick up this collection and get in on the musical action.
Check out the band's web site.