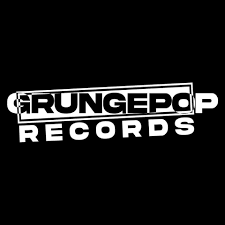 Loud, heavy, distorted, underground rock is as alive as ever, championed by Grunge Pop Records – a new label launched with the intent of introducing the mainstream to a new era of grunge. New artists writing classic-sounding music are emerging from countries as far and wide as Greece and Wales. They're young, they're talented, and they're taking the world by storm. The ten artists signed to Grunge Pop Records so far add a fresh sound to a rock legacy that started with a small local scene in the Seattle area over thirty years ago. Read an interview with the head of Grunge Pop Records at the following link.
This Top Ten list of singles from the Grunge Pop Records catalog showcases each of these bands and demonstrates why they have what it takes to be recognized as a new grunge artist from an underground international scene that is all their own.
1. Sun Puddle – "Sunday"
The latest video from Seattle trio, Sun Puddle, premiered on July 25, 2022. Singer/guitarist Trever Rose explains: "Director Cory Ingram and I had a vision for an honest representation of Sun Puddle's lifestyle.[…] I would just say there was shit everywhere like there always is. We shot everything in one take, with thirty extras and enough of a budget to make sure no one died of dehydration, and that's pretty much it."
2. Stereotyped – "The Road"
Stereotyped is a young band from Manchester, England, who just released their debut album Delusions Of The Strange on July 15, 2022. Their single "The Road" contains a blend of grunge and pop that shows how easily a song from the genre can cross over and become a hit worthy of any rock radio playlist.
3. Royal Distortion – "Hole in my Life"
Led by frontwoman, Isis Layton, Royal Distortion from Venice Beach, California, has the incredible honor of being the only house band of the last two decades at L.A.'s famous Whisky a Go-Go. Their music video for "Hole in my Life" is compiled from a sold-out concert at The Whisky, showing the band in their element.
4. Prince of Lilies - "The Year I Broke"
One of the first bands signed to Grunge Pop Records, Prince of Lilies from Crete, Greece, released their debut album on Grunge Pop Records in 2021. Vent was recorded on analog tape in just two days by legendary producer Steve Albini creating a classic, old-school, rock and roll artifact.
5. Minatore – "The Hour"
Minatore is a guitar/vocals/drums duo from Nottingham, England. Led by trans frontman, Tommy Keeling, they were the first band to be heard by Grunge Pop Records, sparking the label's excitement for a new wave of grunge music.
6. Cages For Preachers – "The Blind Leading The Blind"
Formerly called The Timeouts, Cages for Preachers are a young band from Nottingham, UK, with a heavy rock sound that dances on the edge of metal. They're currently recording their debut album and already have three strong singles available for streaming.
7. Rockford – "Shade"
From Klundert, Netherlands, Rockford brings in the low and heavy side of grunge. Their single "Shade" can be heard on their soon-to-be-released debut album Broken Records, The album was recorded on analog tape with producer, Patrick Delabie.
8. Barb Wire Dolls – "Surreal"
Barb Wire Dolls from Crete, Greece, are set to release their fourth studio album on Grunge Pop Records. They were personally signed by Lemmy Kilmister of Motörhead in 2015 and were one of the original trio signed by Grunge Pop Records ahead of the label's official launch in 2021.
9. Triptych – "It's Lonely Being An Astronaut's Cat"
This three-piece from Glasgow, Scotland are set to release their debut album on Grunge Pop Records in 2022. They already have four singles out and their creative music videos are as fun as their music is impressive.
10. Alien Feelings – "Scream"
This four-piece from Wrexham, North Wales, brings a unique voice and personality to the new grunge scene. Their melodies are catchy enough to be immediate pop hit material while the screaming vocals could find their place in any local punk venue.