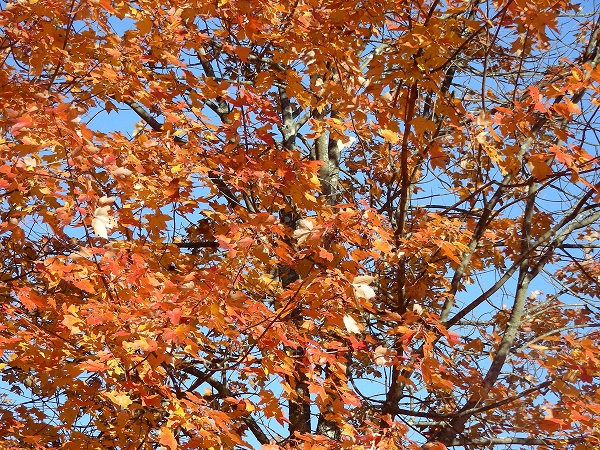 Photo by Steve Davis
2017 marked my fifteenth year of writing about music and tenth year with The Big Takeover. A milestone, sure, but it also meant a suffocating stream of promos filling up both my physical and electronic mailbox. Ultimately, I had to lay down some ground rules or drive myself crazy trying to listen to everything that came my way. I made the decision to not review anything that came to me after it had been released.
It seems like a reasonable request – get your music to me before the release date so I can mark it in my calendar – but I'm still encountering bands and labels alike who struggle with the concept. Some are hung up on the physical aspect, to which I say send me a download now and the physical later if you want. Sending the physical copy does not guarantee a review or that I'll even listen to it; it only means more clutter in my apartment. (On that note, if I really want a physical, I'll ask for it.) Then there are folks who simply can't seem to get their acts together enough get their releases to me before they're released. Sorry, but I'm focusing on the people who care enough to get their music to me in a timely fashion.
So that left me with a slew of things I should have and would have reviewed, but didn't meet my criteria, among some other things I stupidly overlooked either because I was lazy, stressed, fully booked for the week or all of the above.
So here's the mind-blowing stuff I missed over the past year. Yes, I've taken some liberties, but this is my list, so it's my rules. In no particular order (except maybe format), here goes:
Pere Ubu – 20 Years in a Montana Missle Silo (Cherry Red)

The CD came in the mail, I looked at it, considered it, put it in my "maybe" pile. The release date came and I convinced myself that they'd lost their early magic so this would just be an utter disappointment. Months after it came out, curiosity got the better of me and I finally gave it a listen, then promptly kicked myself for being a jaded prick. 20 Years attacks with all of Pere Ubu's original mania, hearkening back to The Modern Dance aesthetic of proto-punk rockers and twisted, theatrical ballads with some jagged post-punk brutality added for an extra punch. Even better, the noise is turned up to eleven so the squelching static becomes a full instrument, not just a chaotic background. Don't do what I did and miss out on a powerful offering by a legendary group because you think you know it all!
World War IX – No Room For Improvement 7" (

WWIX

)



NYC

's World War IX have worshiped Black Flag via self-deprecating, insightful humor for almost as long as I've been writing about music. This 7" comes straight from the Damaged school of punk with heavy riffs, tempo switching, two-minute songs and complex songs structures. Throw in the awesome cartoon cover art and you have a record that should have come out in the early '80s only to be memorialized on Killed By Death.
Alieni – Brucia La Città 12" (White Zoo)

Nobody knows it yet, but Italy has a vibrant punk scene and Sergio at White Zoo has made it his mission to document the diversity within his home country's underground music, which ranges from Bravata's garage sneer to Scent Merci's '80s goth. Alieni play Johnny Thunders riffs like an early LA punk band that would have been on What Records. Screeching female vocals spit raw volatility in their native language, but if you get punk you know what they're saying. This is a good one to blast at 2 am after the show cuz you're not ready to go to bed yet and there's beer in the fridge.
Ism – A Diet for the Worms 12" (Ship to Shore)

Ism's 1983 debut proved to be their only album, but its blend of comedy, hardcore and the keyboards of classically trained frontman Jism set it apart from the urban street thuggery of the group's contemporaries. It's a Dictators mindset filtered through Dead Kennedys cartoonish hyperbole and early F.U.'s sarcasm. Mute your TV and put this on while watching the news.
Alan Vega – Alan Vega 12" (Futurismo)

Suicide's front man dropped his debut solo album just a few months after his group delivered their powerful 1980 sophomore effort. Rather than repeat himself, Vega turned to the '50s rock'n'roll of his youth, blending Phil Hawk's jagged rockabilly guitar with electronic beats and psychotic Elvis-on-

PCP

vocals. The result was probably the first cyberbilly album to see the light of day. Oddly, the opening "Jukebox Babe" became a hit in France.
Francesco Paolo Paladino – Siren (Silentes)

Having immersed himself in Italy's prog and experimental music for decades, Francesco Paolo Paladino continues exploring new modes of expression with an enviable fearless attitude. Siren builds on 2016's Ariae by diving deeper into ambient soundscapes but merges them with classical passages, opera and European folk music for an ambitious concept album that is as cinematic as it is versatile. Few albums achieve this height of beauty.
Lo Sound Desert (NR) / Sad Vacation (NR)
And now a couple films that came my way:

First, German director Joerg Steineck tells the story of California's desert rock scene with an intimacy that's rarely captured on film. It's the story of a bunch of outcasts from outcast towns coming together to create something that would go on to influence the entire world. Members of Kyuss/Queens of the Stone Age, Fatso Jetson, Hornss and numerous other bands that remained in the desert tell it how it was, from growing up in hardcore to massive hedonistic celebrations on the outskirts of town. This is where modern stoner rock was born. (The film was first shown in the US in 2016, but didn't see any distribution until 2017, which is why it's included here.)

Next, Danny Garcia, director of 2014's Looking For Johnny, examines one of the great punk rock mysteries: What actually happened that night in the Chelsea Hotel room between Sid Vicious and Nancy Spungen? Friends, bandmates and drug dealers recount the last days the couple spent together, weaving what is probably the best chronology to date of their final weeks. Several theories come to light, though one comes to the forefront as Garcia's idea of who killed Nancy. You may not agree with the outcome, but it's compelling all the same. (The film premiered in NY in the summer of 2016 and the

DVD

came out at the very end of that year, placing it on this list.)
Ambasce – Magnetic Domain (Love Earth Music)

Italy's Ambace turns harsh noise into ambient sound. Through numerous analog "instruments," noisician Alberto Picchi creates a highly controlled flutter and squeak that simply becomes hypnotic within the squelch. In fact, the louder it gets, the more calming the effect. So this is what robots listen to for relaxation.
Intensive Studies – Not Quite Right (Love Earth Music)

Imagine if the guy next door got fed up with life and vented his rage musically in his garage with his drinking buddy. That's Intensive Studies. Sprawling improv instrumentals merge with angry diatribes that fall somewhere between Flipper, Drunks With Guns and Brainbombs. Apolitical, nihilistic and downright nasty, these guys spit hatred without pretense. Get it for the soundtrack to your next blizzard.
Ashtoreth – Morana (Unexplained Sounds) / Sonologyst – Apocalypse (Eighth Tower) / Various – Belgium Experimental Underground 017 Survey (Unexplained Sounds) / Various – New Frontiers of Electronic Music (Unexplained Sounds) / Various – Ocean of Sound: The 3rd Annual Report Volume 1 (Unexplained Sounds) / Various – The Old Alchemist (Eighth Tower)



Finally, these releases came to me in a deluge right at the end of the year from label owner Raffaele Pezzella, aka Sonologyst. Within these gargantuan tomes of noise and experimental music, artists from around the world explore every nuance of the genre, from ambient to harsh to classical to electronic pulses. Though the sheer size, particularly of the compilations, may be daunting (Oceans Volume 1 contains nearly fourteen hours of sound), each track emits the highest quality with absolutely no bummers in the mix. The individual albums are certainly shorter, but no less fascinating as they conjure the darkest recesses of the imagination. Check out these Italian labels to discover the modern vanguard of experimental music.