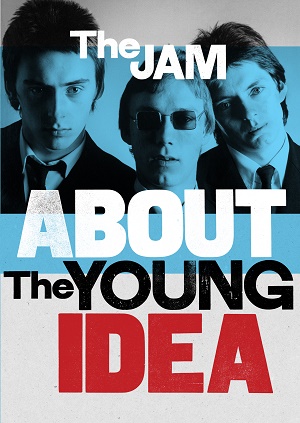 21 January 2016
Amid the mohawks and safety pins of late '70s English punk, The Jam stood apart with their mod style, power pop tendencies and r&b leanings. For the first time, their entire story is captured on film through in-depth interviews with the band and fans, as well as rare archival footage, for an honest depiction that addresses their highs and lows from beginning to end.
About The Young Idea begins, as it should, with the trio's humble origins in Woking, Surrey, England when a teenage Paul Weller began playing guitar with schoolmate Steve Brookes in the early '70s. Eventually, Rick Buckler came on as drummer, Brookes was replaced by bassist Bruce Foxton and, with the lineup solidified, the group soon gained notice, going on to record several seminal albums that still hold up today. This history, of course, can be found in numerous sources, both in print and online, but what makes the film stand out is its relaxed, candid approach. The band members, especially Weller, tell their stories, warts and all. They talk about their career – what worked, what didn't – never shying away from their mistakes. In between, fans tell their stories of how The Jam affected their lives, from a Japanese teen becoming an exchange student in order to follow the band to Conservative Prime Minister, David Cameron, misunderstanding the lyrics of "Eton Rifles." It's a celebratory portrait of a band that meant, and still means, something to people and their lives.
The documentary, directed by Bob Smeaton, who also made several Classic Albums entries, is packaged in a double Blu-Ray/DVD set with When You're Young, a full 1980 performance by The Jam from Germany's Rockpalast. Here, the band is at full force, energetic and delivering a stellar set that encompasses their career up to that point. Together, the two discs make an essential entry into any Jam fan's collection.