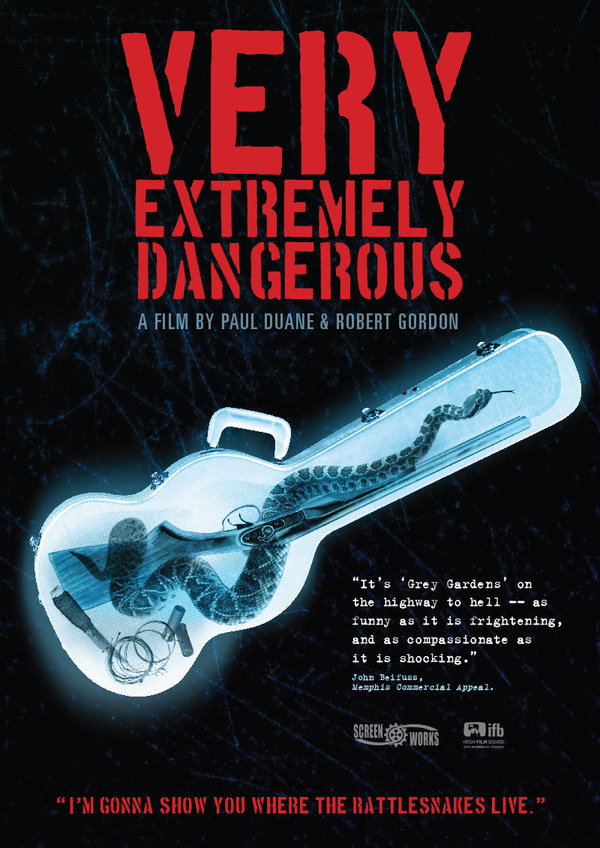 11 November 2014
By Paul Duane and Robert Gordon
Screenworks/Fat Possum Records
Jerry McGill, with his band The Topcoats, released "Lovestruck" and "I Wanna Make Sweet Love" on Sun Records in 1959. Before he died in 2013, McGill claimed to have been arrested 97 times. What occurred in between is the subject of this compelling and unsettling film.
The English filmmaker Paul Duane was turned onto McGill's tale in Memphis chronicler Robert Gordon's It Came From Memphis and intrigued, traveled to the south and sought McGill out. One ponders after watching the movie if Duane had second thoughts about that. Because for whatever Jerry McGill possessed- his talent in country music, his native charm- was wrapped in the skin of a true son of a bitch. Every person interviewed in the film recounts some tale of McGill robbing them, threatening them with bodily harm, or very least, cussing them with a sailors tongue. Yet still they came back, despite it all. The film focuses on his last few years, riddled with cancer, COPD, diabetes and who knows what else, trying to make it to surgery for lung cancer. McGill was his own worst doctor, at one point bragging of his taking his dog's medication, and later, shooting up Dilaudid in the back seat of a moving car on film. He was, as some would say, a volatile character.
Before his bouts with law, McGill played guitar for Waylon Jennings (and co-wrote "Waymore's Blues"), and was a road manager for Jennings and other country stars. His buddies in Memphis included the great producer and piano player Jim Dickinson, and William Eggleston, the photographer whose early 1970s film Stranded In Canton shows McGill in all his rowdy glory, performing his songs while waving a revolver around, blind to the world. He was the toast of Memphis for a time, before heading west with the law on his heels.
Now, there are sadly millions of Jerry McGills around, strung out and angry, who live from one drunk to next, abusing all those around them. And if McGill hadn't made that record back in 1959, we'd probably not know any more about him then we do any of the other sad unfortunates. At one point he gets a gig at Memphis's Hi-Top Lounge, and we watch as he goes from wasted drunk to compelling performer before our eyes. But whatever talents he had with a guitar in his hands doesn't overcome his cruel weaknesses, and viewing them is a harrowing experience. The DVD package includes a lost album from McGill as well as songs from the soundtrack, and its those songs to which I, and probably anyone else who watches this well-made but disturbing film will return. Because 90 minutes watching Jerry McGill, son of a bitch, is enough.