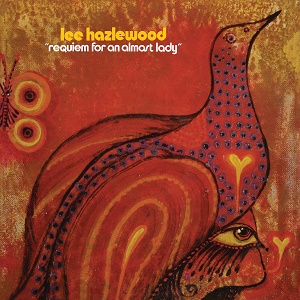 10 November 2017
By mid-1970, singer/producer/songwriter Lee Hazlewood had broken up with his girlfriend and his label LHI Industries was floundering. Seeking escape, he grabbed his just-about-draft-age son and headed to Sweden, where he set up residence and recorded his epic masterpiece Cowboy in Sweden. Once the dust settled a year later, however, he vented his emotions on what is probably the single most personal album of his career.
Requiem for an Almost Lady completely drops the lavish production that marked his typical output in favor of sparse acoustic guitars, creating a country-folk hybrid in which to purge his demons. The opening intro track says it bluntly: "I'm glad I never owned a gun." From there, Hazlewood tells tales of sadness, loneliness and the general numb ennui of loss where you're going through the motions, but not really there. What's more, his voice sounds truly hurt, even when things get more upbeat. This isn't an act; he's fully putting himself out there to capture a raw emotional place that few artists willing to reveal. By the end, he's picking himself up again, but with the self-awareness that "I Just Learned to Run."
It's a rare glimpse into the mind of a true artist. They don't make 'em like this anymore.
Also available…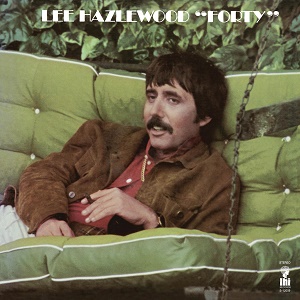 In 1969, the native Oklahoman traveled to England to work with producer Shel Talmy (The Who, The Kinks, The Creation). Rather than fully collaborate, Hazlewood handed the reigns over to Talmy, a testament to his faith in the young studio wizard. Here, the psychedelic cowboy fully embraced his role as pop vocal crooner having songs chosen for him rather than writing his own. It's a different side of Lee, one we always knew was there, but remained hidden behind his strong country oeuvre.
And…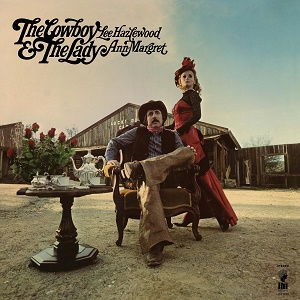 Just before his trek across the pond, Hazlewood had been working with actress Ann Margret. After a couple failed singles (one psychedelic, one pop-vocal, both collected here), the pair headed to Nashville to record an authentic country album. In true Hazlewood fashion, however, it's all that and more – a whirlwind love/hate romance full of breakin' up and makin' up, the soundtrack to the greatest Broadway show that never existed. As to be expected, it did so well that Margret turned to acting full time and Hazlewood headed overseas.
comments powered by