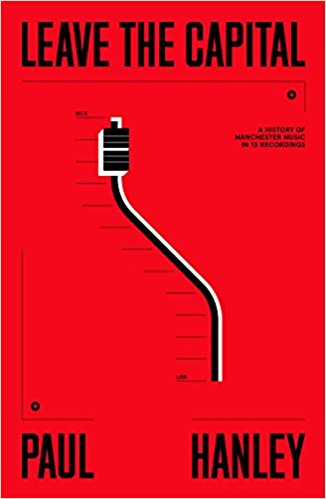 4 April 2018
Paul Hanley
www.leavethecapital.wordpress.com
In this brief – but brilliant – tome, Paul Hanley shows that a lot of what the world considered to be the cultural output of London – from "Swinging London" to "Britpop" – were actually the product of rival Manchester, in northern England. And Hanley should know – he was the drummer for The Fall between 1980-1985, and his accounts of 13 landmark records is both riveting and informative, from an insider's perspective.
In the early '60s, if a UK band wanted to achieve any measure of fame, they had to trek to London. It was where the studios, record companies and TV were located. Peter Noone and Herman's Hermits hailed from Manchester, but had to operate out of the capital city. In fact, it wasn't until 10cc hit it big with "I'm Not In Love" and invested the earnings in a "proper studio" (Strawberry) that Manchester bands could actually record and then go home to sleep at night. It was a game-changer.
As was a gig at the Manchester Lesser Free Trade Hall in June of 1976 by the Sex Pistols. Hanley traces the origins of a host of Manchester bands – such as Joy Division, The Fall, The Smiths and Buzzcocks – from that evening. It was the first inkling of "I can do that!" that future stars such as Morrissey and the late Mark E. Smith felt, before they literally changed the world.
The book is organized by recordings, from Perverted By Language by The Fall to "So Young" by The Stone Roses, and early works by The Hollies among others. Hanley has a breezy, somewhat gossipy tone (particularly in his hysterically droll footnotes), but the insights he gives to moments such as the recording of Unknown Pleasures by Joy Division and their legendary producer Martin Hannett, creating their icy, eerie sound, or The Clash recording "Bankrobber" during downtime on tour, are fascinating. This is a must-read account of a particular time and location that came together to alter popular culture…by "leaving the capital."