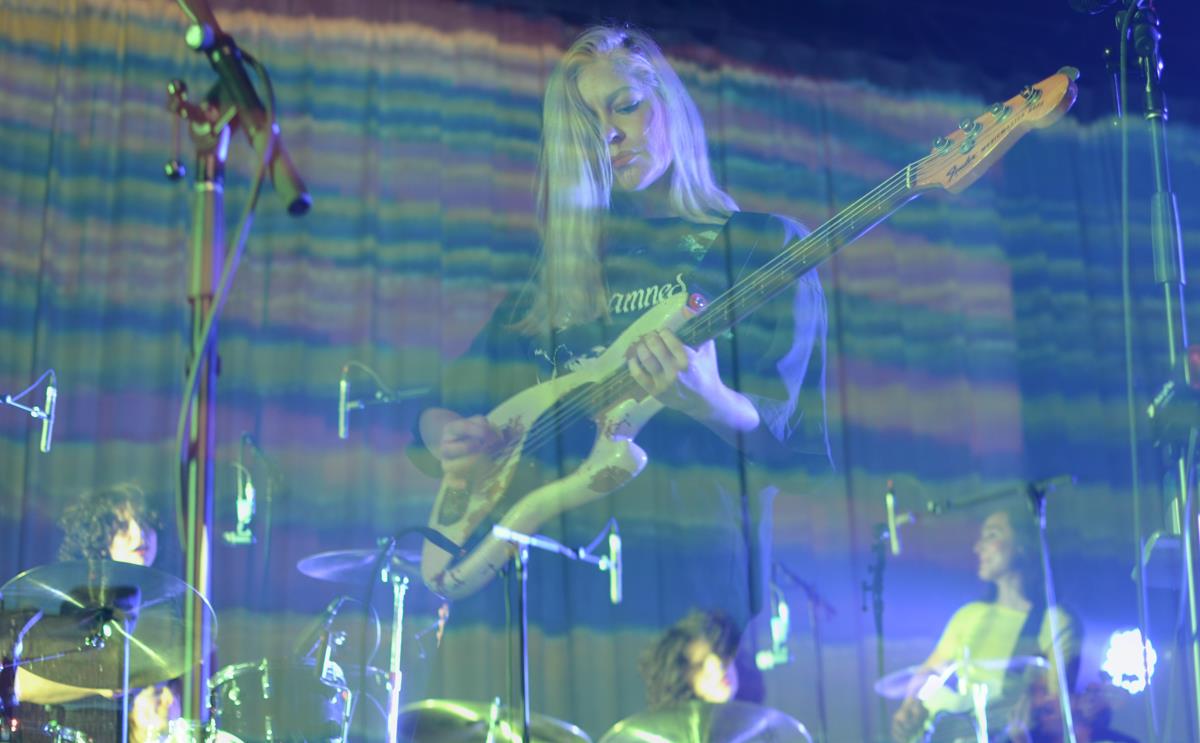 21 November 2022
Photos by Chris Zakorchemny
Alvvays are now in a place where their appeal spans generations. The tonal trends of the mid 80s-early 90s have become louder and louder in music today, and Alvvays have a nook and mantle higher than any contemporary of the British indiepop wave. For a band that adores the likes of Dolly Mixture, Stereolab, and The Smiths, but have also toured with The Strokes, Frankie Rose, and Snail Mail…there's a marriage between the familiar and Alvvays-ness of each record. In each new release, fans have been given a new canvas of something effortlessly starry-eyed to hold dear. Five years since their last album – including episodes of stolen demos and a flood that threatened to destroy the band's gear – Alvvays have returned in 2022 in ascendence.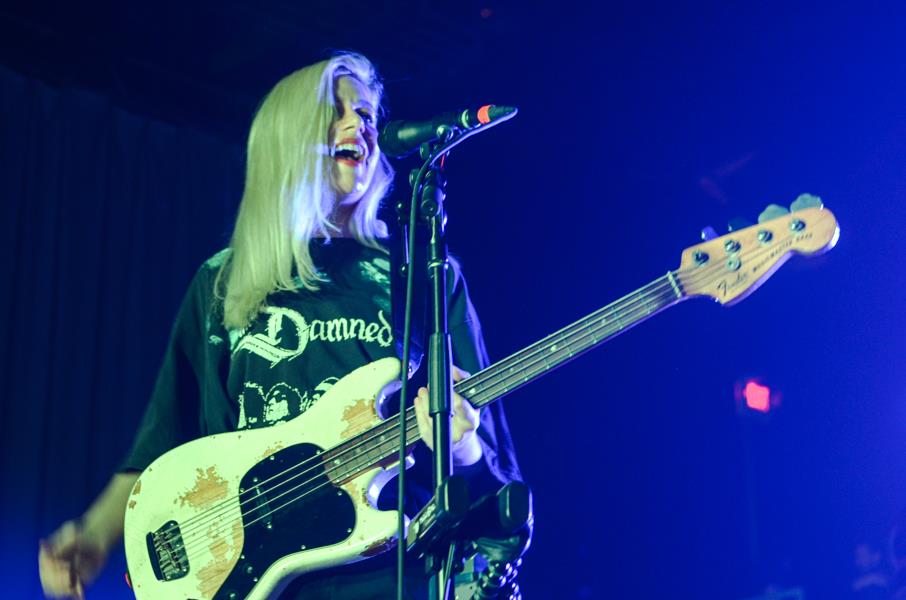 They are no longer occupying stages where they are stepping on each other's instrument cables. Things have gotten a bit bigger, yet confidently the same. In other words, the on-stage banter still carries the same Canadian humility…but now it's definitely more confident humility. On Nov. 12, they neared capacity of Philadelphia's 2,000+ person venue, Franklin Music Hall. Formerly known as The Electric Factory (an actually defunct factory), it's rarely the ideal place for a nuanced sound to thrive, but when it comes through the vessel of Alvvays, generations of fans were still living to sing quizzical lyrics like "How do I get close to you?" or "Does it get easy on your own?"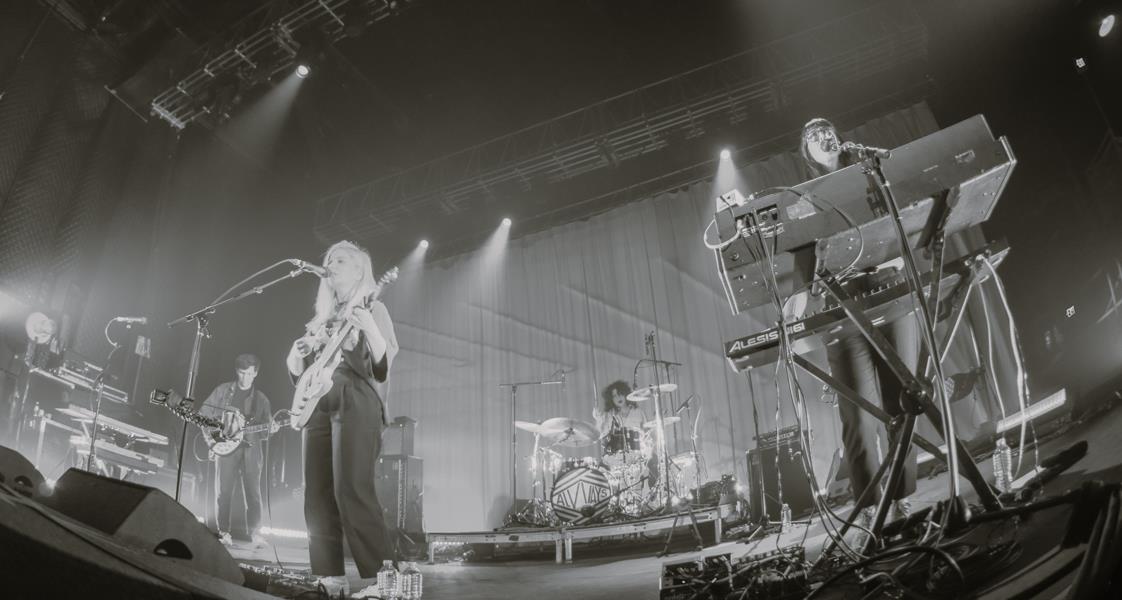 For a group that has had consistently great songs throughout their 10 year career, Alvvays are still in their prime. Yet, defining growth for them is a bit difficult. Do the new records sound cleaner than the old ones? Yes. Have they really changed much about what they can sound like? That's where they've made choices to add and chisel away. Live, they didn't save their breakout hit ("Archie, Marry Me") for the end of their set, but put it plainly in the middle of the new and old. In the past, they've given great send-ups to gems by Altered Images and The Primitives. Not this time.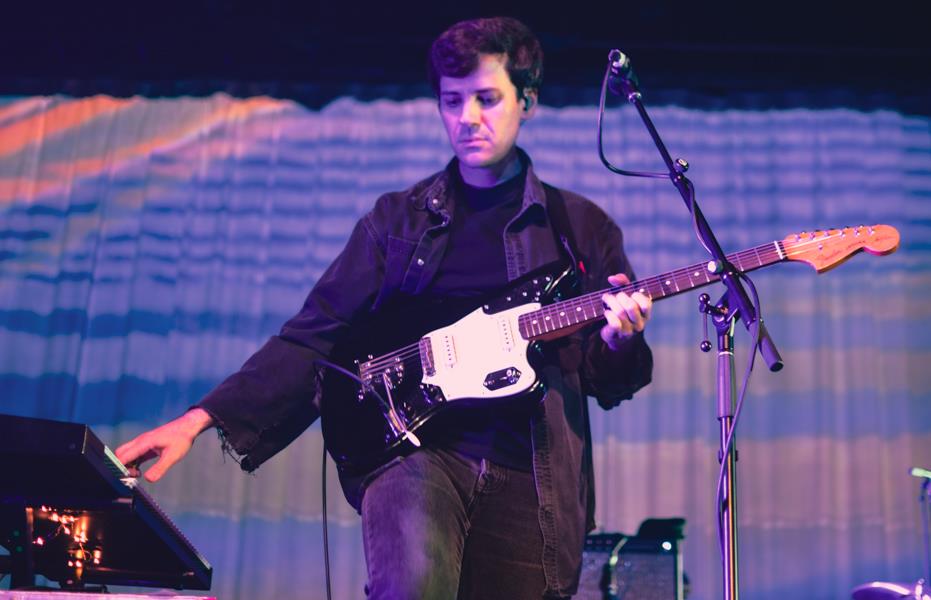 Their first headlining tour in over three years focused on presenting their best selves. Some of Alec O'Haney's most stirring guitar work was showcased in new tracks like "Pressed", which is the best Johnny Marr-inspired jangle since La Sera's last album (also their Polyvinyl labelmates). Further impressing was "Tom Verlaine" – recalling the best twee-meets-shoegaze sounds of Pia Fraus. The song contours through whammy bar bending droning before opening up completely. It ends with a crescendo of Molly Rankin "Ooh oh"s and the backing harmonies sung by keyboard player Kerri McClellan, bassist Abbey Blackwell, and drummer Sheridan Riley.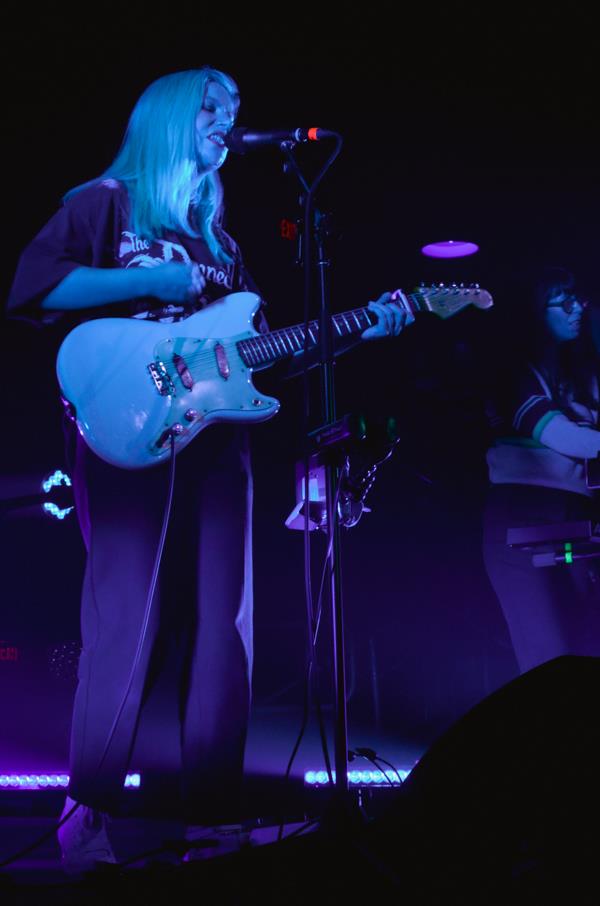 Instead, they mixed new and old until less and less Blue Rev tracks appeared. As fans wondered how many songs were left in the night, new or old tracks were not as important as what would leave an impression. Ballads like "Dreams Tonite", and "Party Police" were used to wind down the evening before ramping up with the wacky and winding "Saved by a Waif". Fans who waited for an encore were treated with "Next of Kin" and "Lottery Noises".
Perhaps at the height of their songwriting powers, one has to wonder if the bar can be raised any higher.