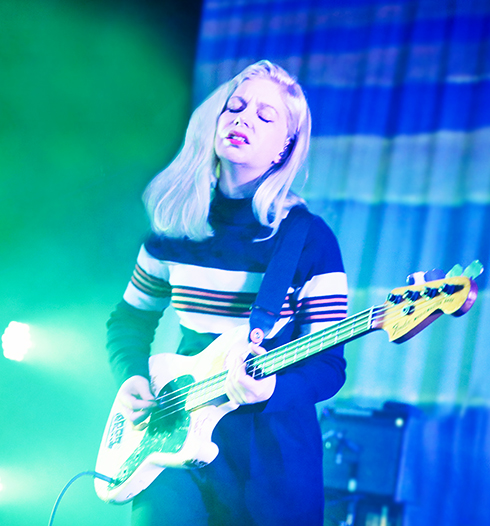 16 October 2022
It's impossible to be unhappy while listening to Alvvays. There's something so sincere and also buoyant about lead singer Molly Rankin's vocals that reassure a human in their most melancholic of moments that everything is going to be alright. It's not merely catchy pop songs she sings but lullabies to get you through your darkest days.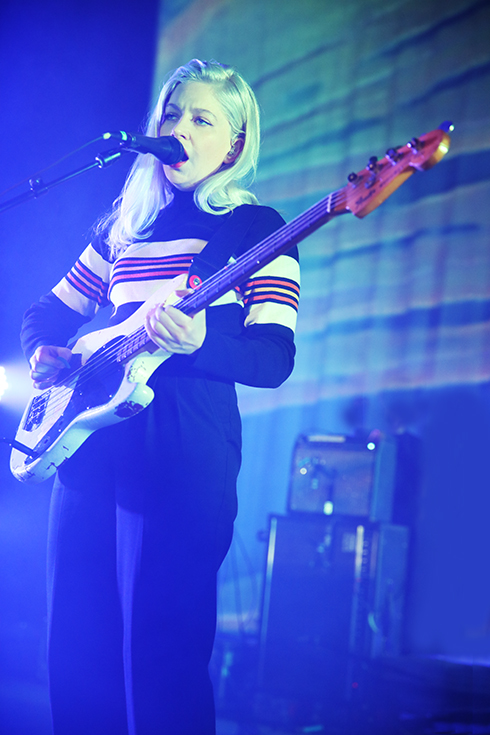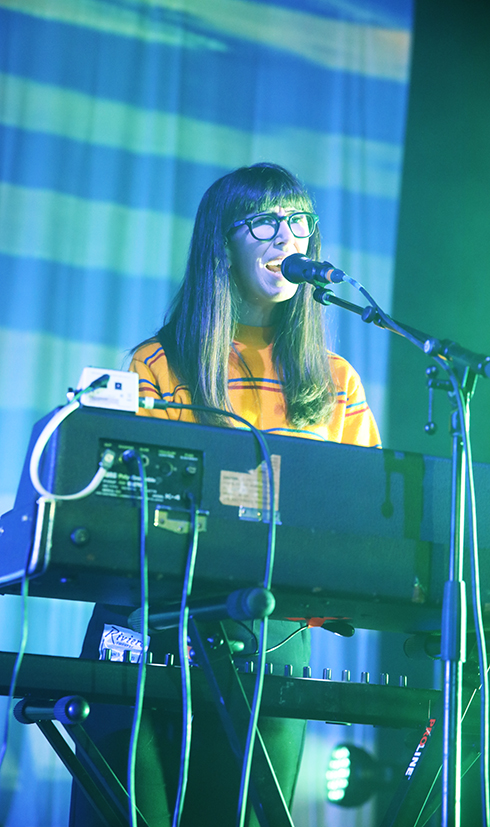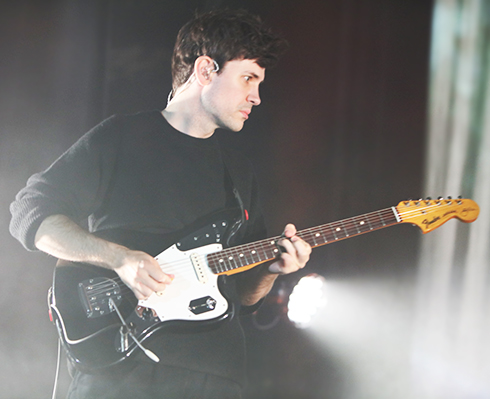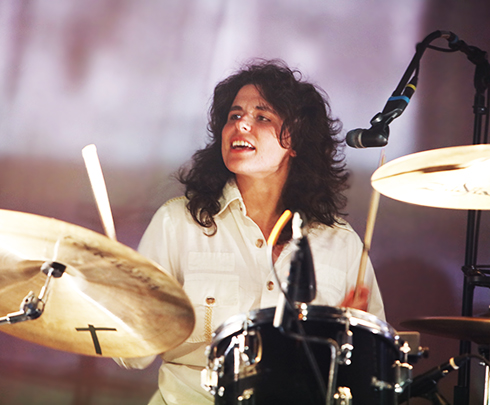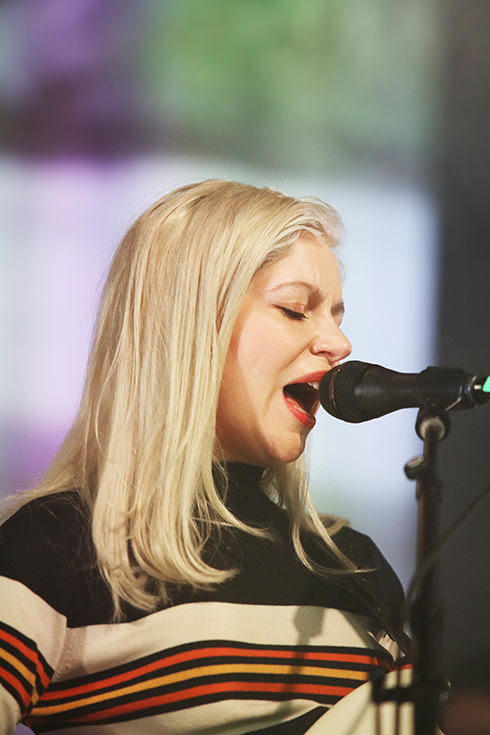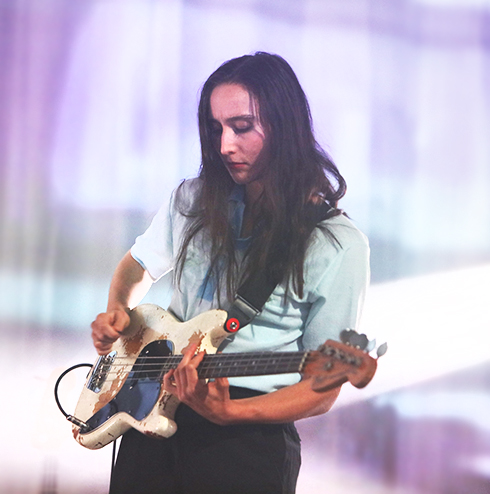 There's also an intricate balance on record and live in the way Kerri MacLellan's keyboard Melodie's float across the audience, complimenting the guitar based chord progressions while Sheridan Riley keeps the drum beat going with gusto. Their background visuals were also lovely with an engaging mix of dancing colors for the most part with occasional scenes of nature and what looked like could be snippet of home movies to add a multisensory level of depth to their live performance.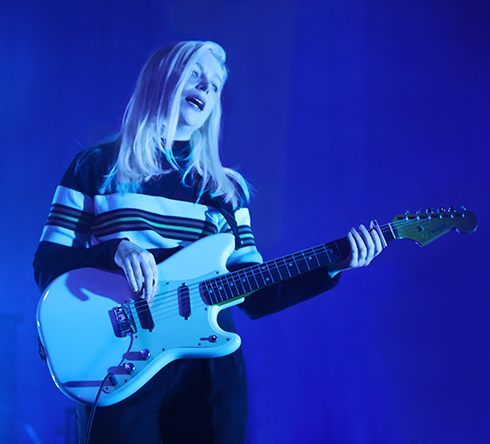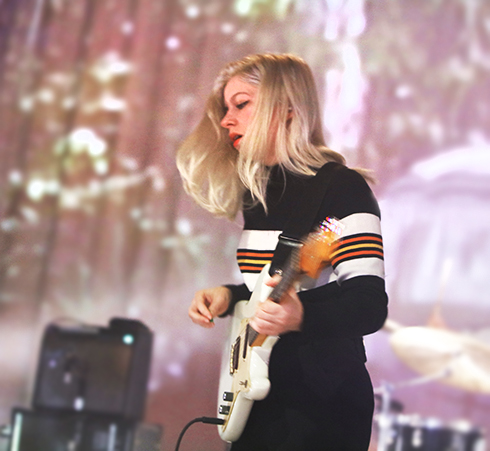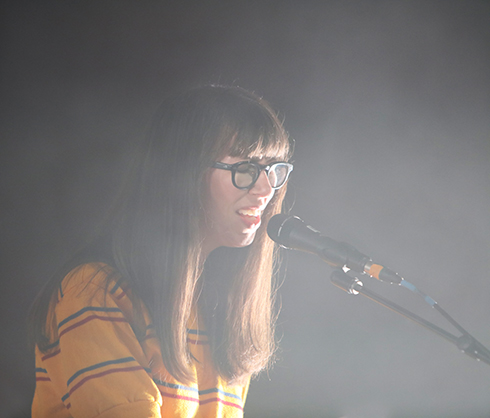 Alvvays have just released their third album, Blue Rev and it's a glorious example of their best songwriting but it's also difficult to imagine liking Blue Rev and not also finding love for their two previous full lengths including their self titled release and Antisocialities. For anyone who hadn't learned all of those previous tracks by heart, it might be impossible to tell from their set list which songs were older and which songs were brand new except for the fact that the audience tended to sing along louder to the older tracks as they had a longer time to memorize the lyrics. Still, every song was received wholeheartedly and the band was very caring and empathetic when they stopped midway through their second song "After the Earthquake" to make sure a member of the crowd was alright.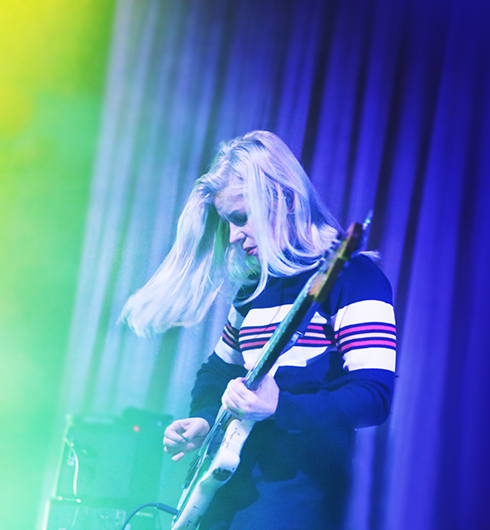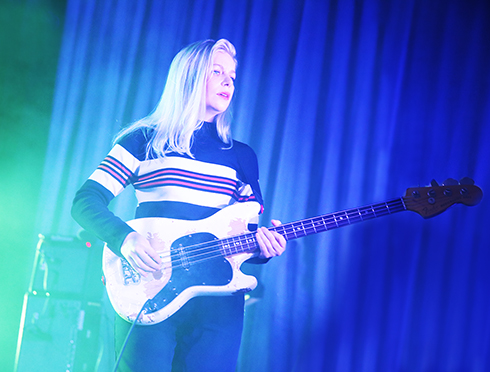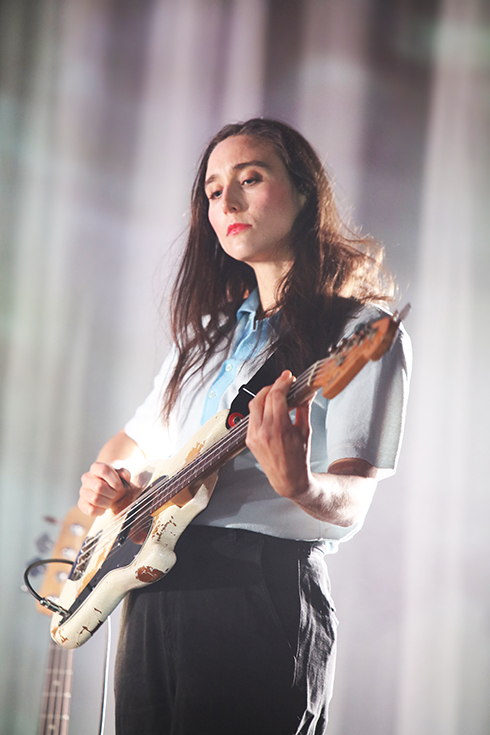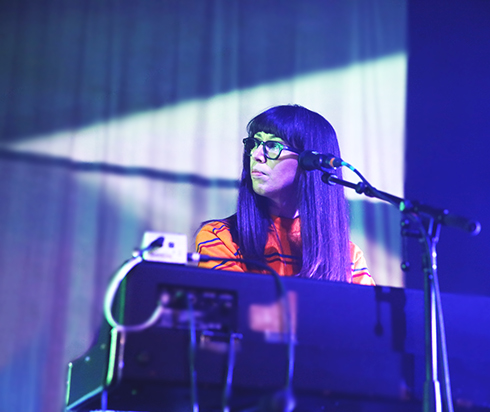 It was a little surprising for the nature of their catchy yet non aggressive songs that there were so many crowdsurfing in the audience as well! In fact, it was great to see how adoring the Alvvays crowd was and how much they appreciated both the new tracks and the older songs like "Archie, Marry Me," which seem to have become a passionate anthemic proposal even if very few belting out the entreaty actually know a human with this name they'd want to take that next step in life with. Just when one thought the set couldn't get any better, they played a couple of their most impressive new singles immediately following this with "Pomeranian Spinster" and "Pressed" before returning to older favorites "Dreams Tonite" and "Party Police." Alvvays finished their 75 minute set with "Saved by a Waif," keeping up a momentous energy for the entire time they were on stage. As the lyric goes, "So high , you can't come down from there…." Full setlist including encore songs can be found here