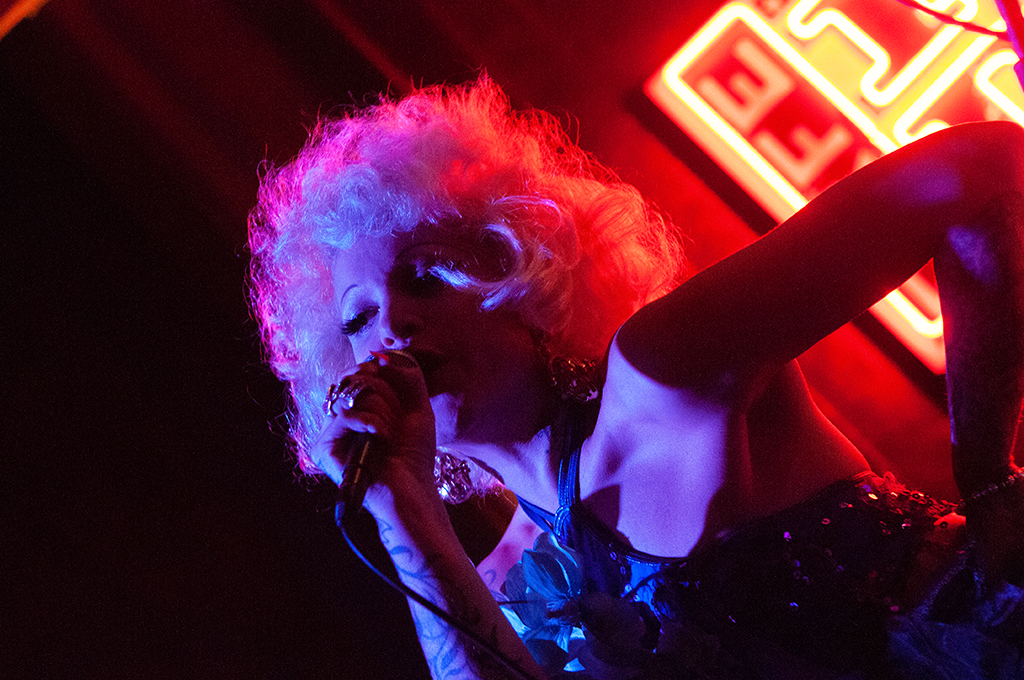 5 February 2019
Photo by Cecilia Fonseca
A selection of punk scene veterans, up-and-coming superstars, and mysterious misfits converged on L.A.'s Fais Do-Do club last Thursday to celebrate the legacy of 1970s glam rock. The latest in a series of Club FOXES events curated by FOXES Magazine, the live show featured guest singers performing with a solid house band, along with glam and bubblegum classics spun by DJs Don Bolles and Neon Music.

Photo by Cecilia Fonseca
Bolles kicked things off with treats from his collection of ultra-rare international bubblegum 45s, which should be familiar to fans of his Velvet Tinmine night at the Monty. "Transmedia Superstar" Neon Music provided cabaret flair as emcee for the live portion of the show and took over as DJ to close out the night.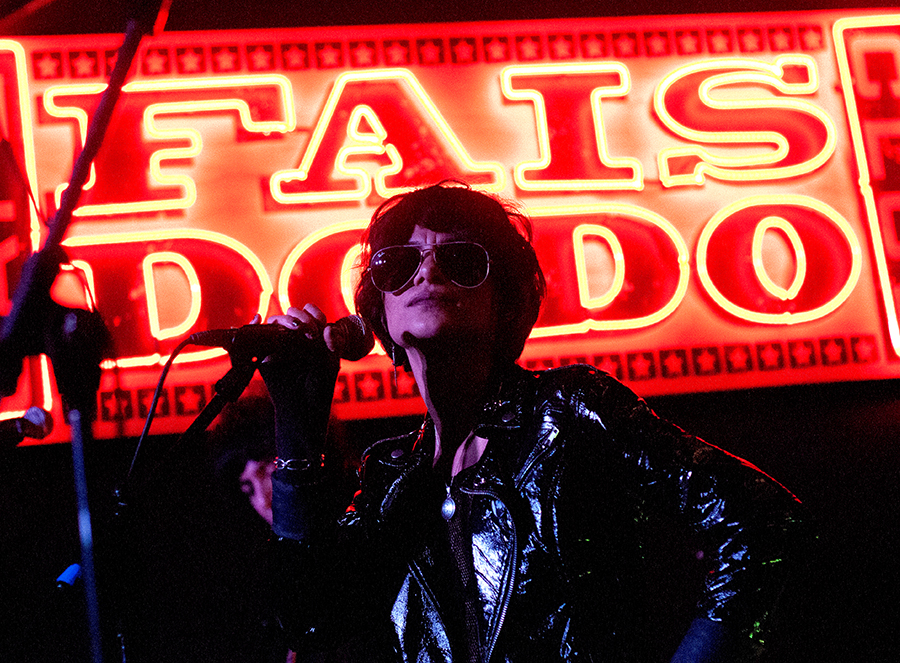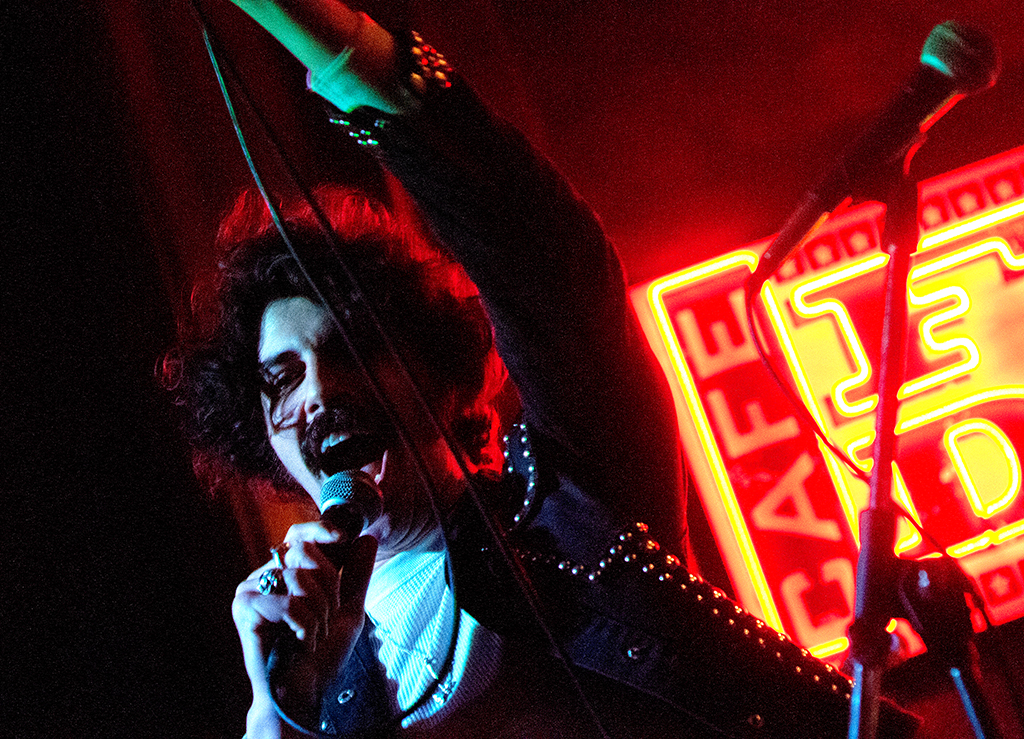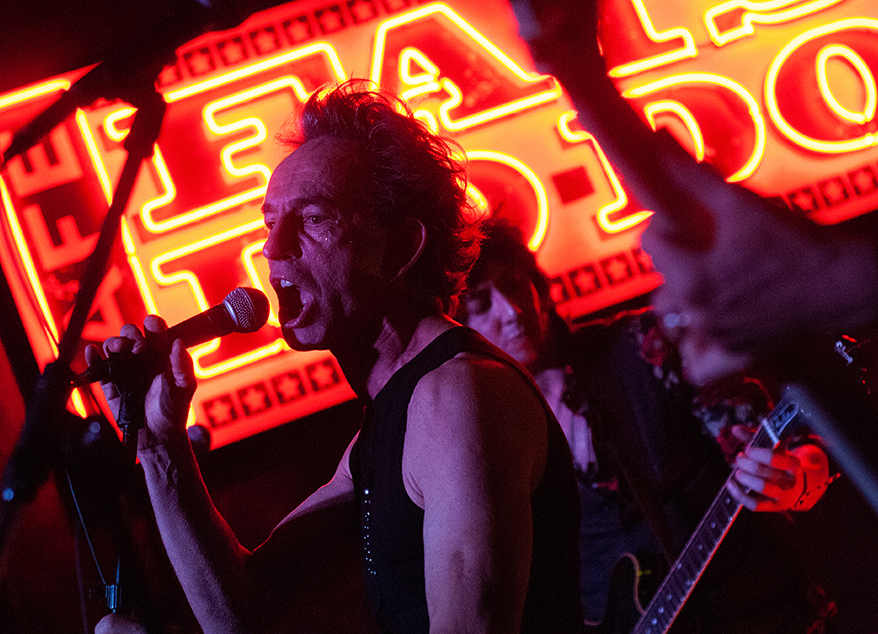 Photo by Cecilia Fonseca
The DJ sets bookended the main event: a set of glam-era classics performed by some of L.A.'s finest local talent. Each singer brought their own personality and passion to songs by Bowie, T-Rex, Iggy Pop, and Lou Reed, among others. Along with Bolles and Neon Music, guest vocalists included Laena Geronimo (Feels), Kate Clover (Exsage), Sade Sanchez (L.A. Witch), Josh Landau (The Shrine), and "Monkey" (The Adicts).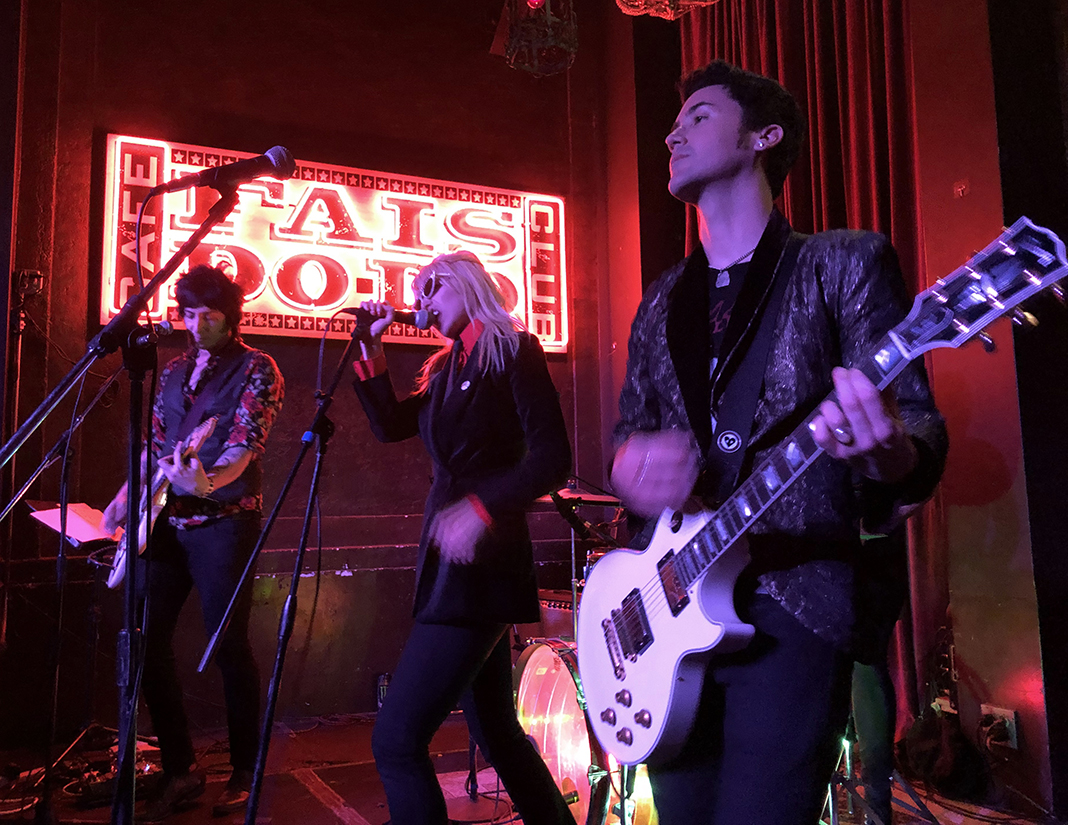 Photo by Cecilia Fonseca
The house band exceeded all expectations: drummer John Tyree (The Richmond Sluts) traded in the mid-tempo stomp of early-70s bubblegum for late 70s primal punk beats; Gregg Foreman (The Delta 72) and Kevin Preston (Prima Donna) channeled Johnny Thunders and Mick Ronson on guitar; while Julian de la Celle (FOXES Magazine) held down the low end with style. Preston also provided spot-on lead and backing vocals on several tunes, including a scorching version of "Personality Crisis" by The New York Dolls.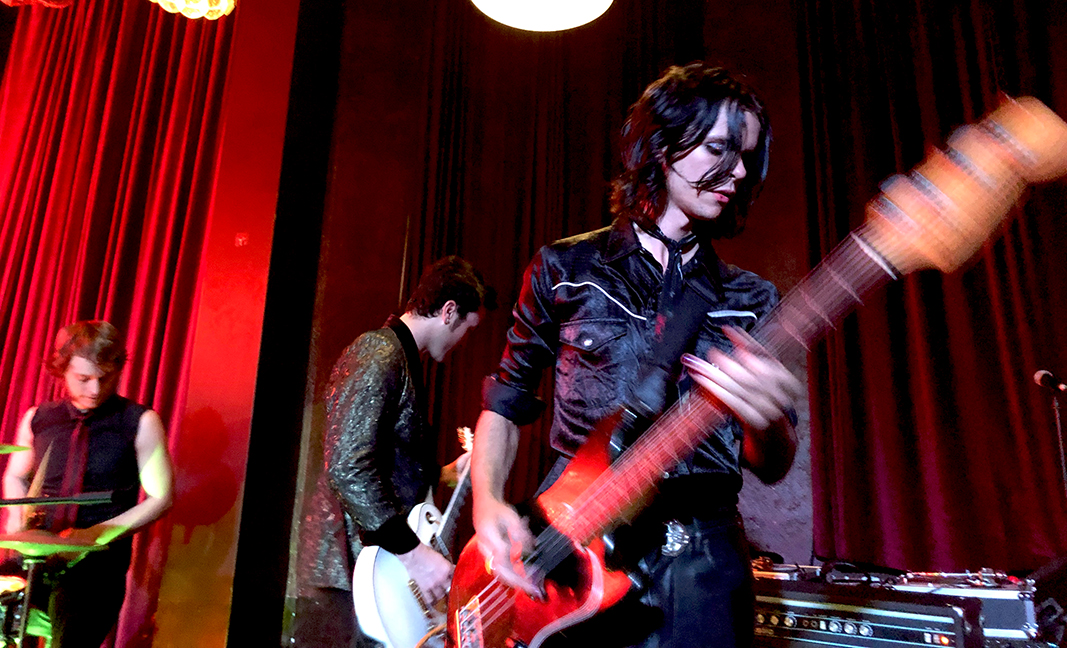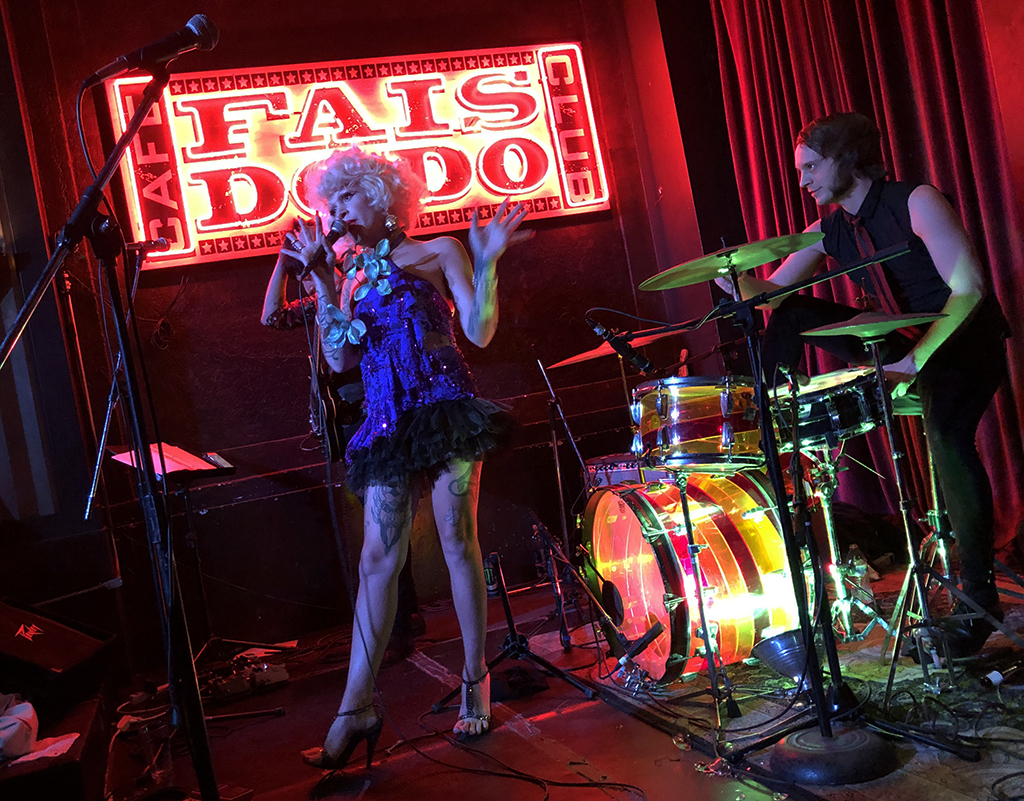 Photo by Cecilia Fonseca
The FOXES Magazine team are set to launch a new television series this year, assisted by Kevin Haskins (Bauhaus, Love & Rockets, Tones on Tail), who was also in attendance at the show.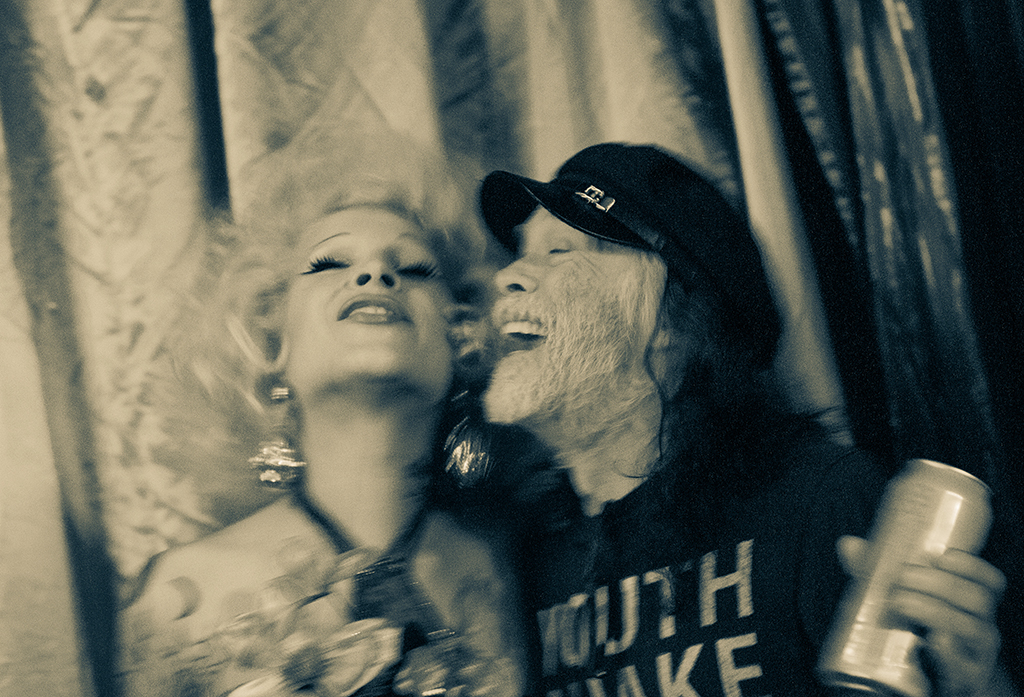 Photo by Cecilia Fonseca