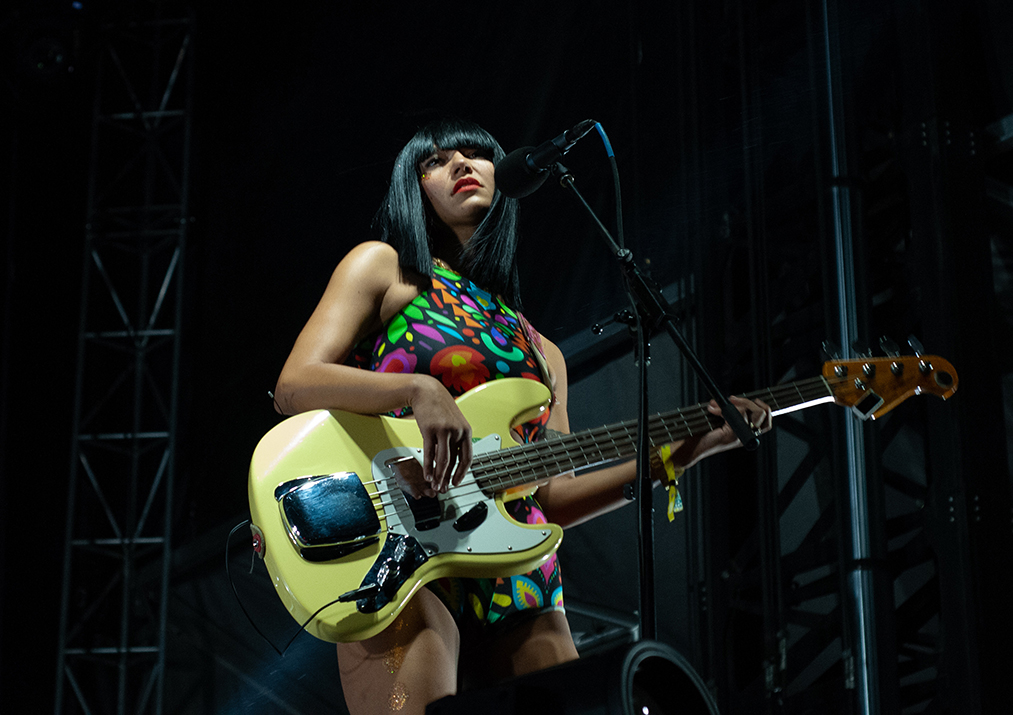 24 October 2019
Photo by Cecilia Fonseca
Continued from Part Two.
The campgrounds were buzzing on the final morning of Desert Daze with stories of Saturday night's Pussy Riot and Viagra Boys shows. Soon a new buzz was floating around – word that Shintaro Sakamoto was stuck in Japan and had to cancel, and his time slot would be filled by influential U.K. shoegaze band Ride.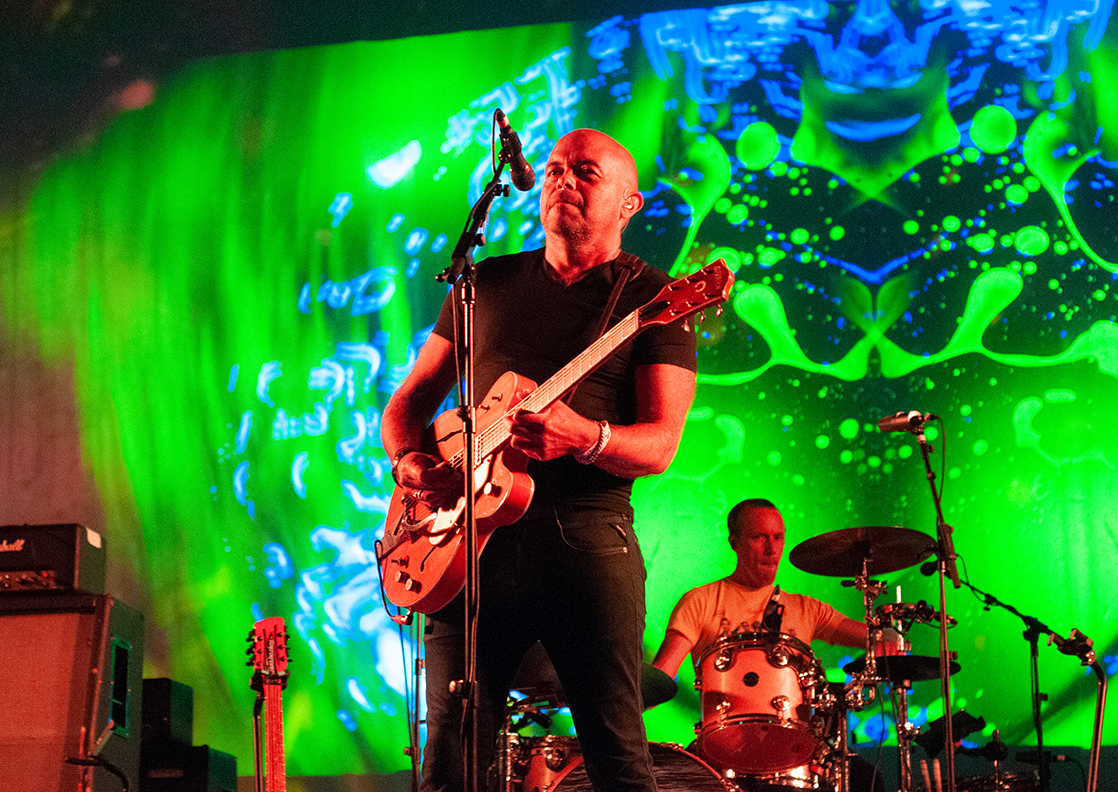 Photo by Cecilia Fonseca
As Ride took the stage, many in the audience were still unaware of the last-minute replacement. After opening with two newer songs, the band played a fantastic version of the classic "Leave Them All Behind" from Going Blank Again (1992). It was a thrill to witness new Ride listeners being swept up by the song's groove and staring in blissed-out wonder as the guitars erupted onstage. The band then shifted gears with "Chrome Waves," a song from the same album with a more somber vibe. They continued in this direction, drawing heavily on new songs for most of the set.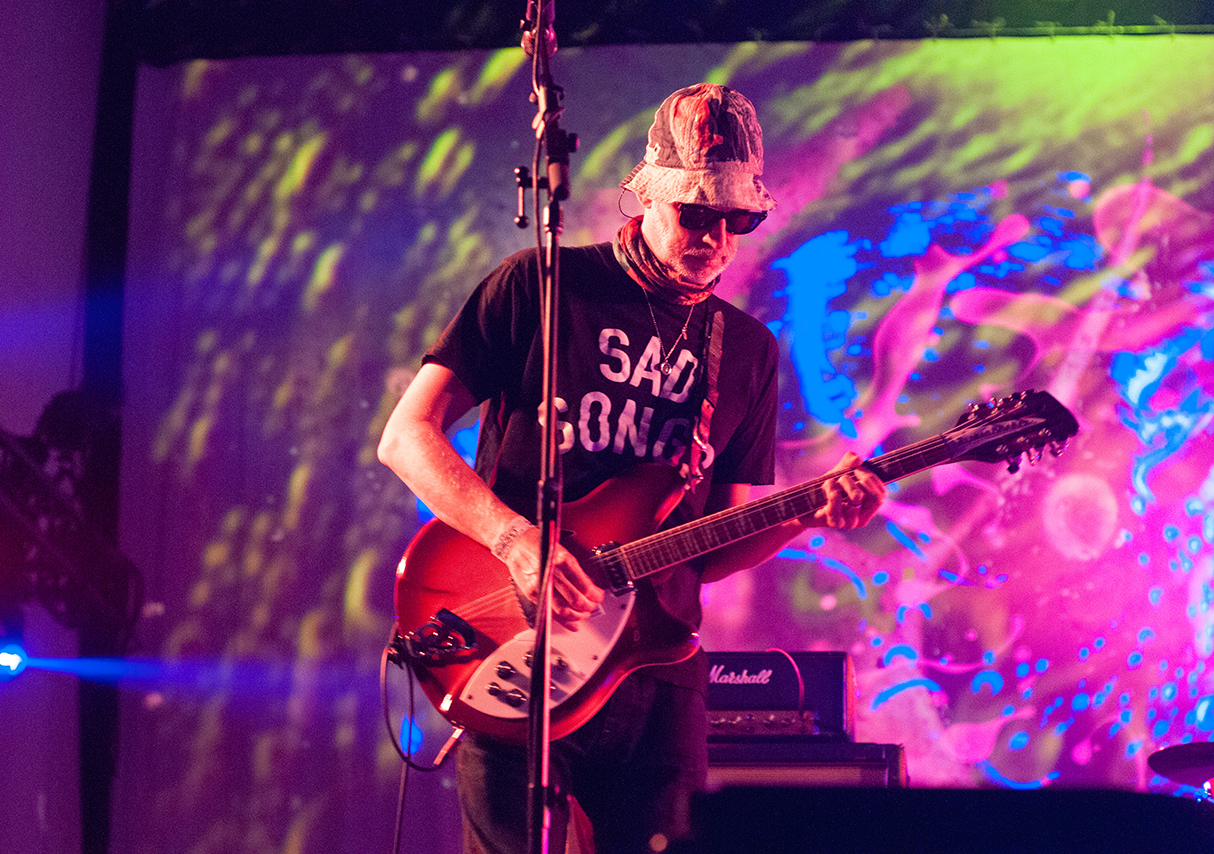 Photo by Cecilia Fonseca
Ride has released two solid albums since reuniting in 2014. They clearly aren't interested in nostalgia. The commitment to the new material is admirable, yet this was an opportunity to expose a fresh audience to their music. Considering the chemically altered condition of many in attendance, it's a shame they didn't lean more toward the psychedelic side of their sound. If ever there was a time to bust out "Dreams Burn Down" from Nowhere (1990), this was it. Even the end-of-summer vibes of "Cali" from Weather Diaries (2017) would have been perfect – but neither song made into the set list this time.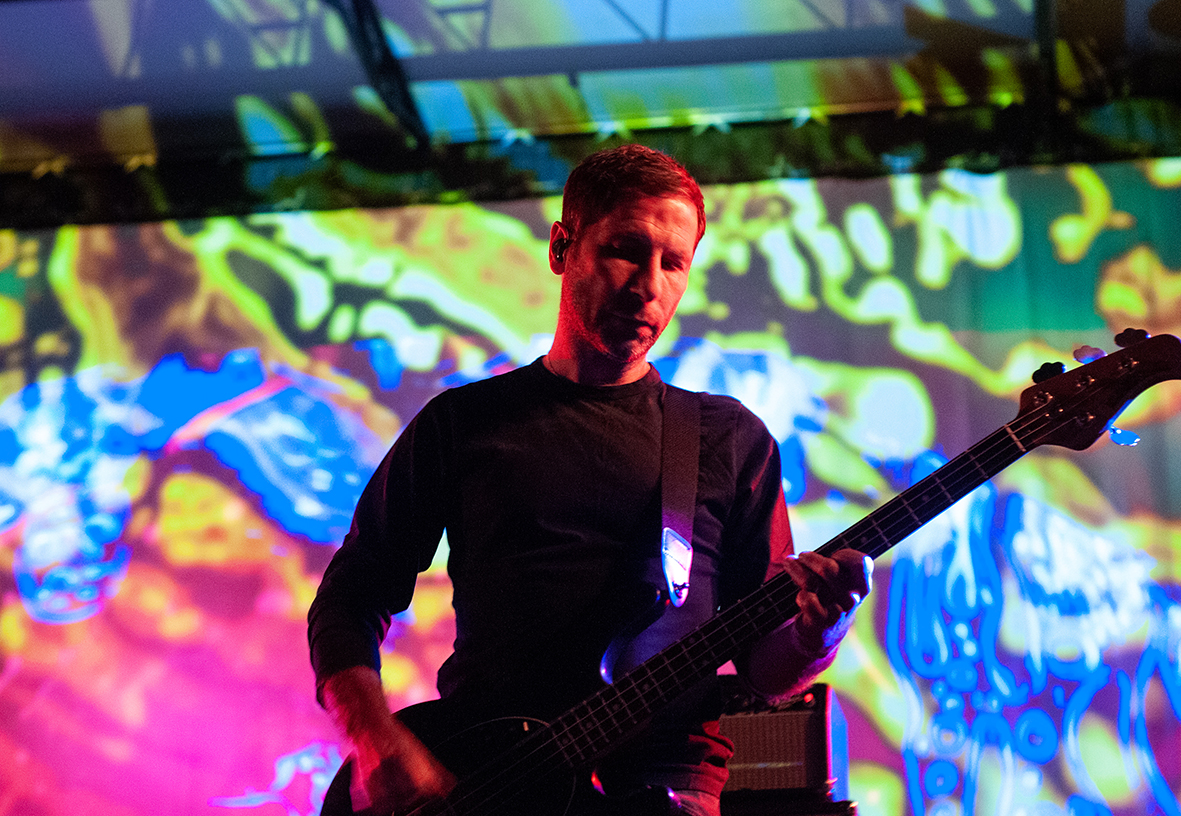 Photo by Cecilia Fonseca
Ride's performance ended in glorious fashion with the sweeping ballad "Vapour Trail" and a splendidly noisy version of "Seagull," proving why their reputation as one of the great neo-psychedelic rock bands continues to endure.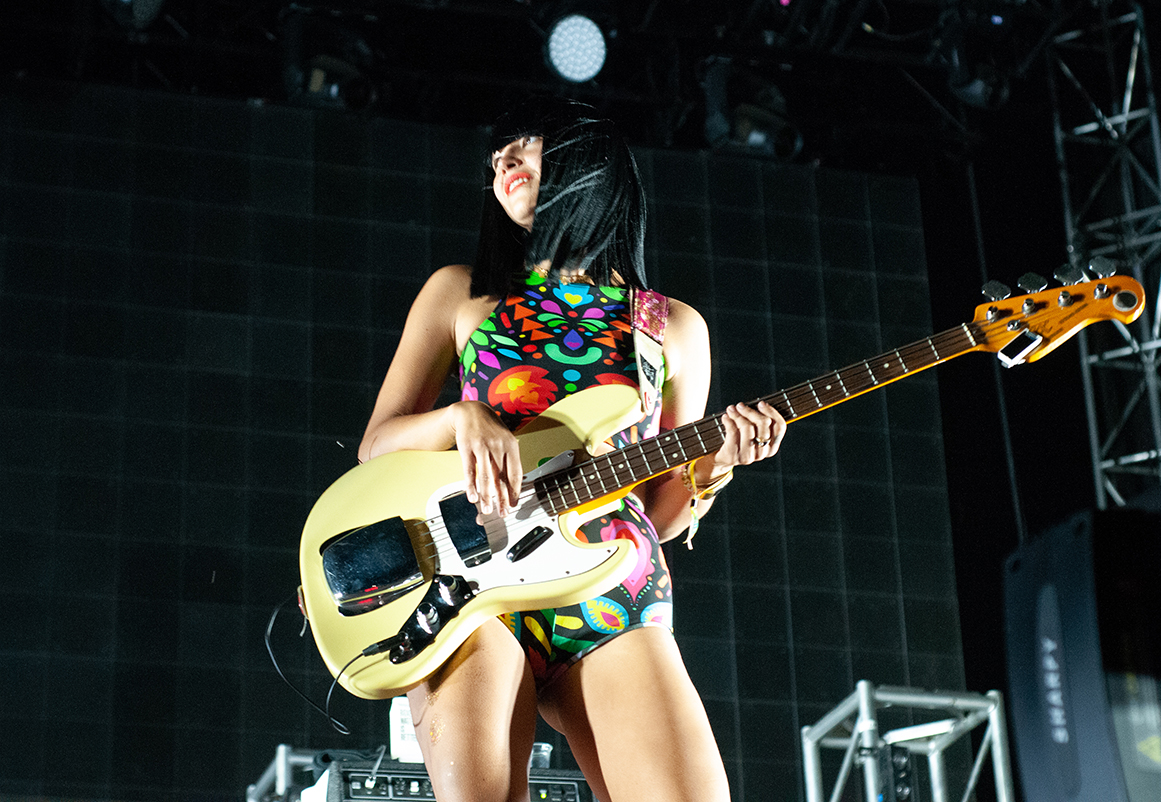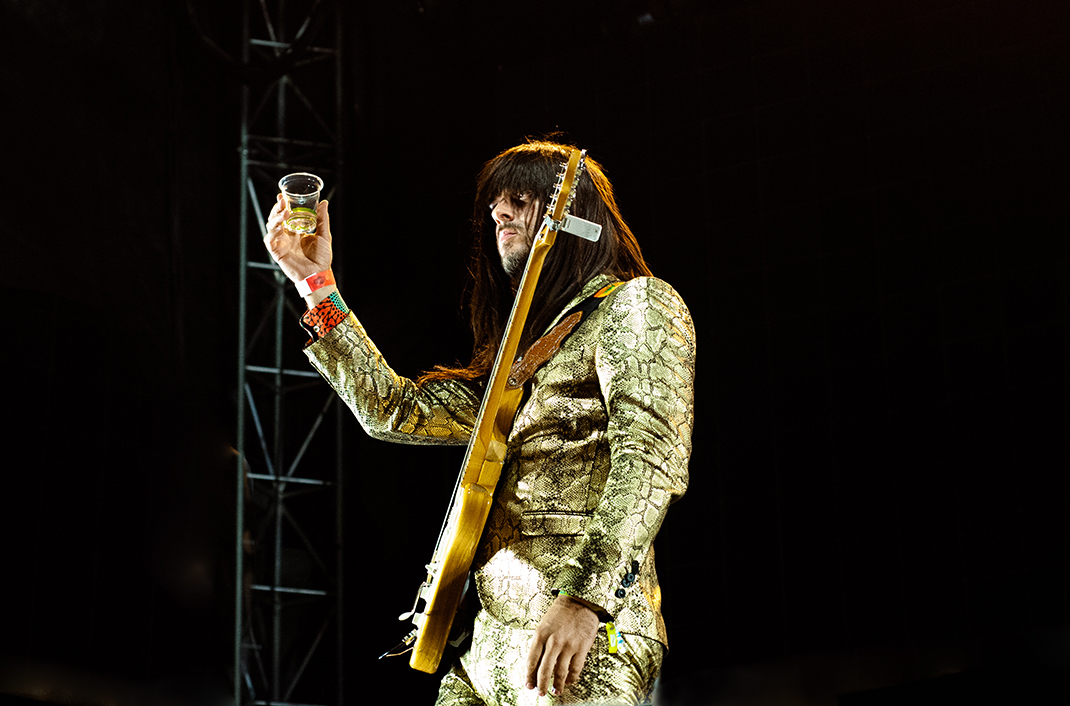 Photo by Cecilia Fonseca
Khruangbin maintained their status as party band of the year. They got the Moon stage crowd dancing and treated us to a medley of classic funk and soul grooves that included bits of Pink Floyd, Spandau Ballet, and Chris Isaak among others.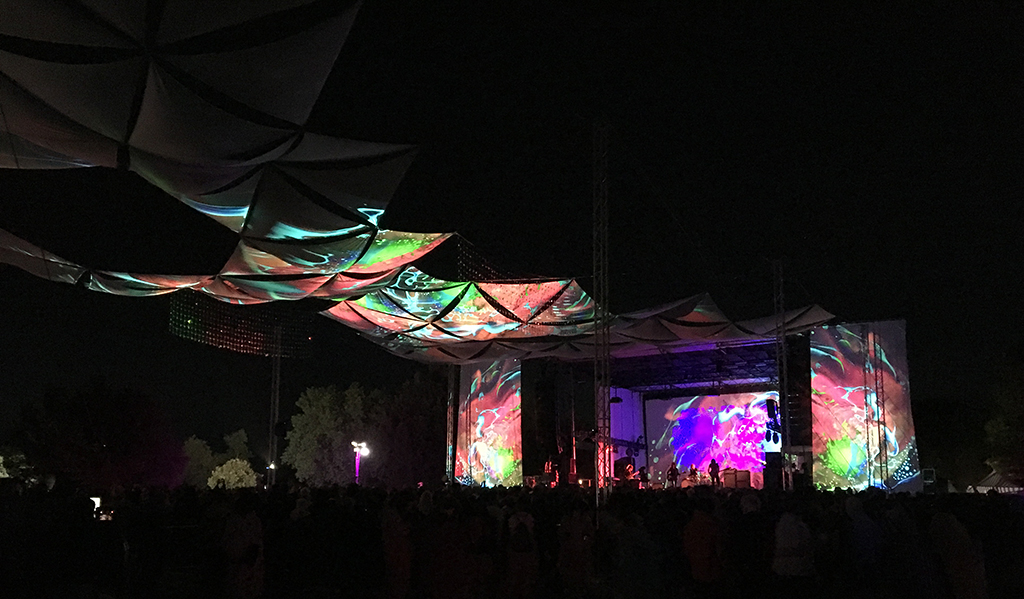 Photo by Ryan Orvis
The Claypool Lennon Delirium blew minds by opening with a cover of Pink Floyd's "Astronomy Domine" and later knocked out jaw-dropping renditions of "The Court of the Crimson King" by King Crimson and "Tomorrow Never Knows" by The Beatles.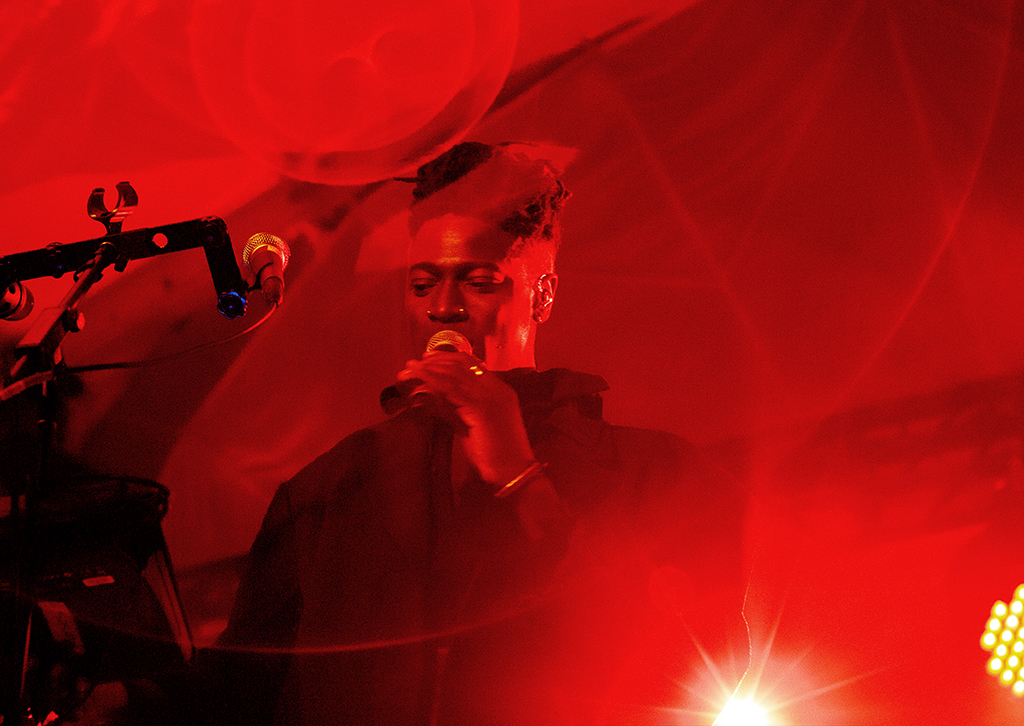 Photo by Cecilia Fonseca
Moses Sumney hypnotized the Theatre audience with his distinct take on ambient soul. Then it was time for the Wu-Tang Clan, who held court on the Moon Stage with a run through their iconic album Enter the Wu-Tang (36 Chambers) (1993).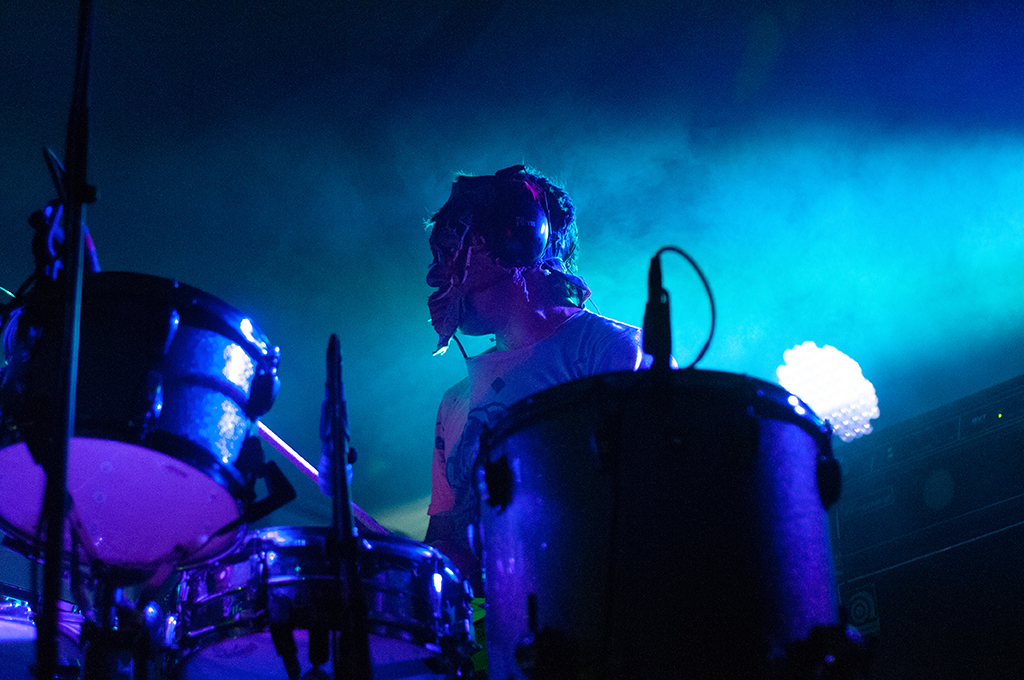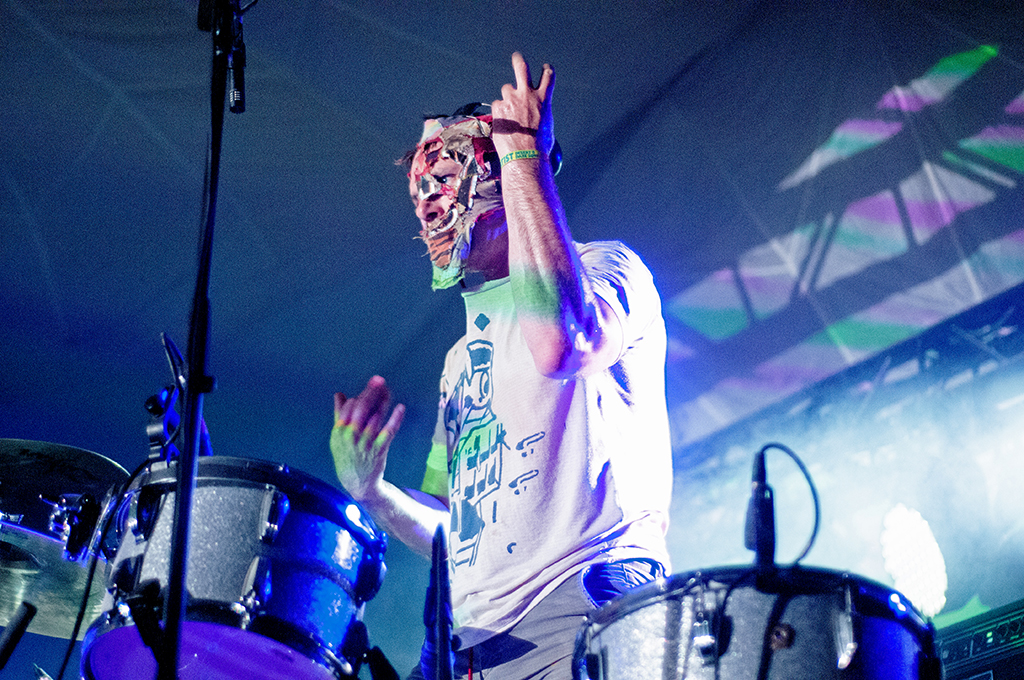 Photo by Cecilia Fonseca
Back at the Theatre, Lighting Bolt pummeled the audience with their frenzied drum and bass guitar noise attack.
The slow-motion bluesy fuzz-drone of Dead Meadow signaled an end to the official festivities, although the music continued at the Mystic Bazaar with closing ceremonies by Jjuujjuu and Friends.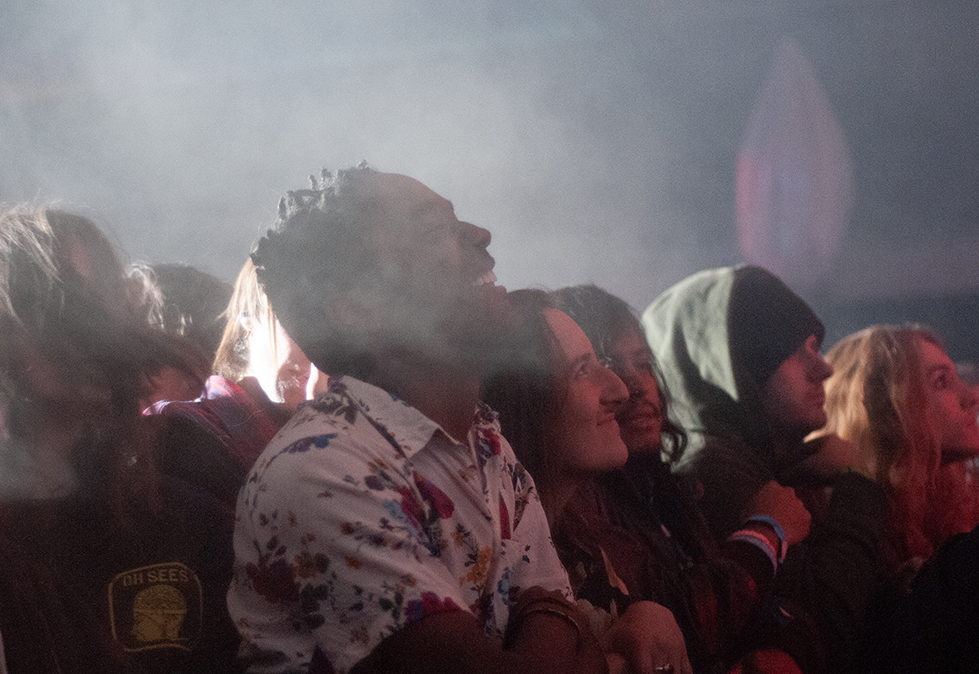 Photo by Cecilia Fonseca
The unique location of Lake Perris/Moreno Beach and eclectic lineup combined to make all three days of Desert Daze 2019 an unforgettable experience.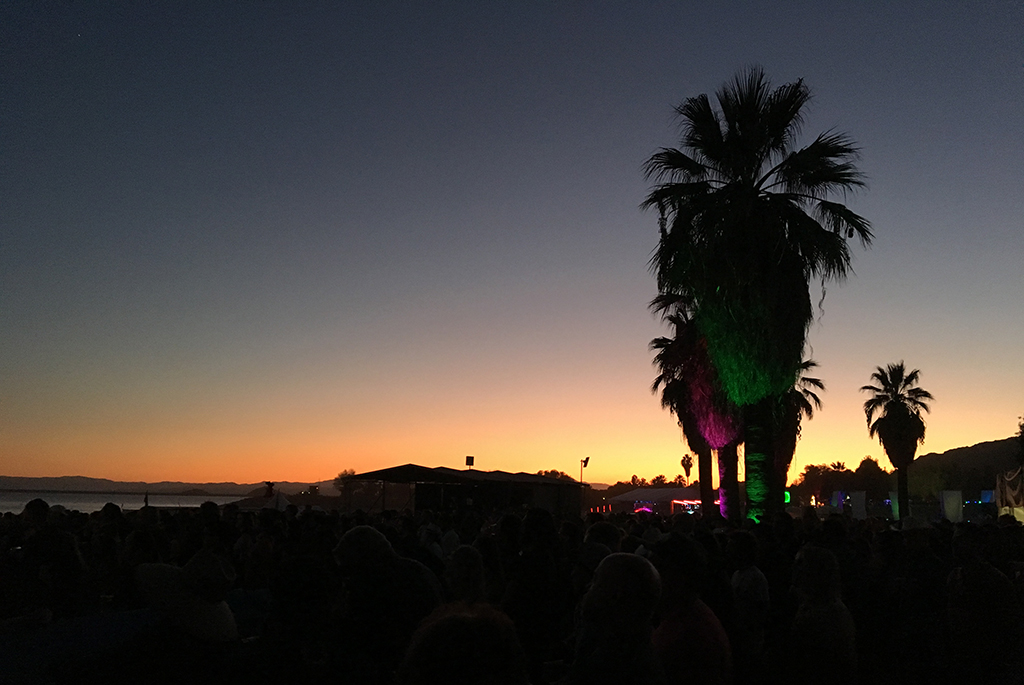 Photo by Ryan Orvis