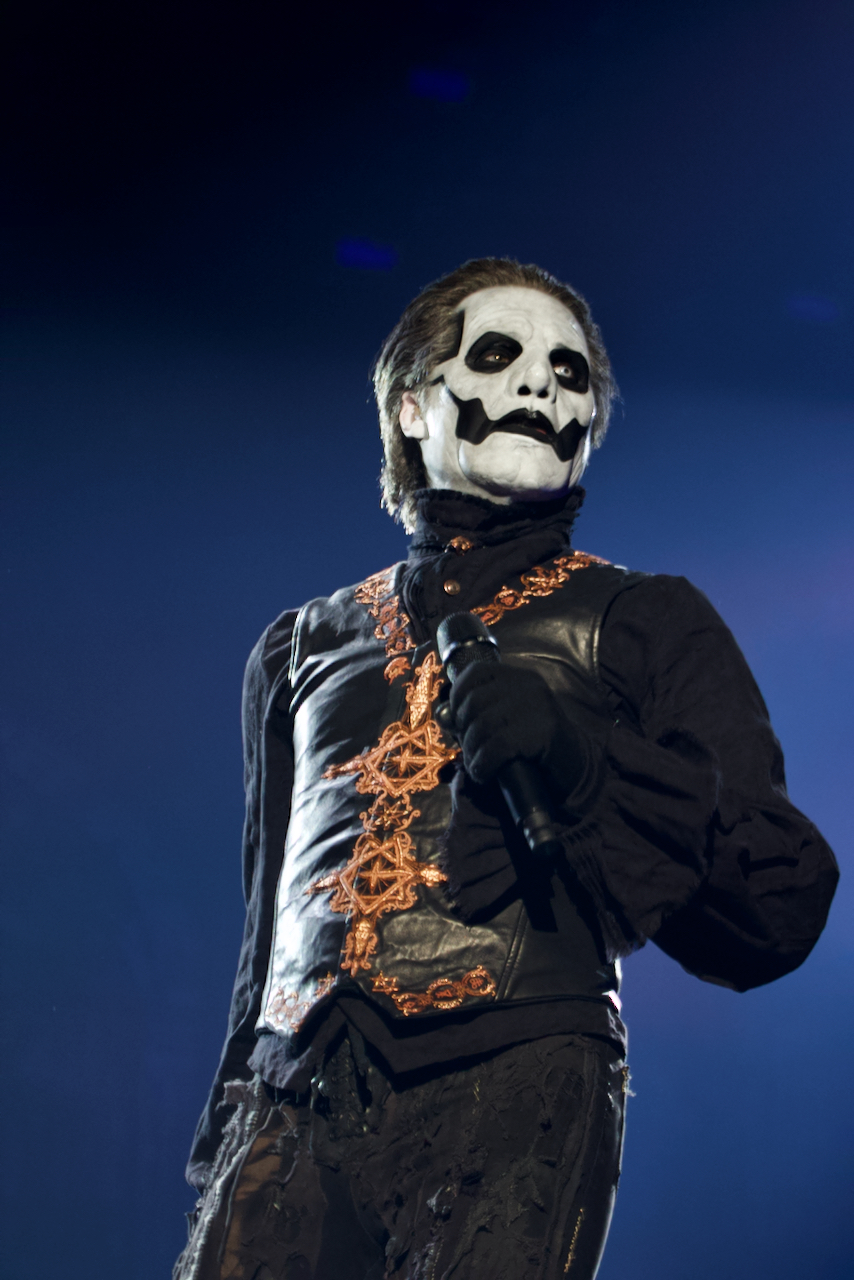 20 February 2022
REVIEW and PHOTOS by CURT BARAN.
In the annuals of music history, Satan has always been a reliable radio-friendly unit shifter. You can still draw a line from that day at the crossroads when Robert Johnson chose an eternity of damnation to become a guitar hero on this mortal coil. Swedish metal band Ghost know this narrative all to well.
Over the course of four releases they've taken the heaviness of the genre and married it to arena-ready pageantry. Their forthcoming release IMPERA doesn't hit the racks until next month, but that didn't stop the band from hitting the road on the "Ultimate Tour Named Death," giving fans a sneak peak at what that record will sound like.
Armed with a phalanx of lasers, pyrotechnics, fog machines, greasepaint and insect masks that were the things of nightmares, the band delivered a tight 85 minutes of escapist heaviness.
With bombast owning the evening, there was still enough melodicism carved into new songs like the opener "Kaisaron" and "Hunter's Moon" to not let the spectacle completely own the evening.
Backed by his band The Nameless Ghouls, frontman Papa Emeritus IV (Tobias Forge) was the evening's perfectly cast Master of Ceremonies. He hit every statuesque rock pose, and the high notes as well. All were squarely delivered with a wink and a tongue planted firmly in cheek. Give the people what they want they say. No one knows this better than the guy downstairs with the pitchfork and pointed tail. It turns out that Lucifer is just a simple song and dance man.