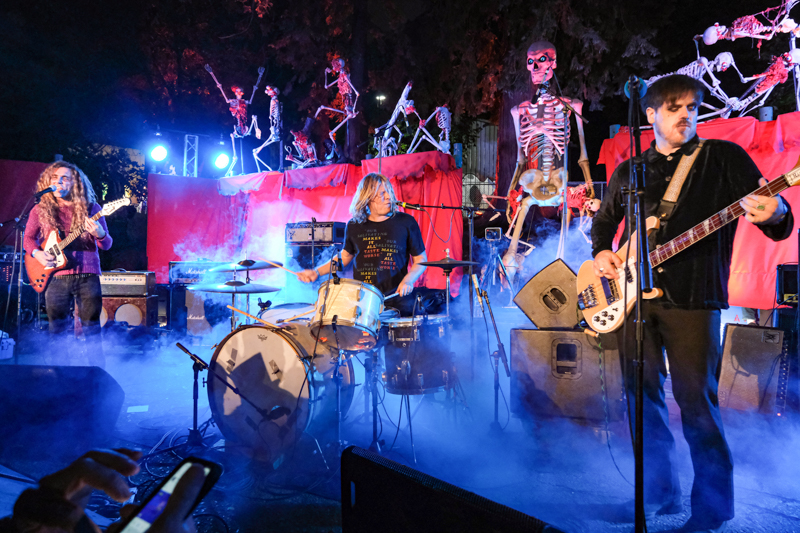 20 October 2022
All photos by Sammy Braxton-Haney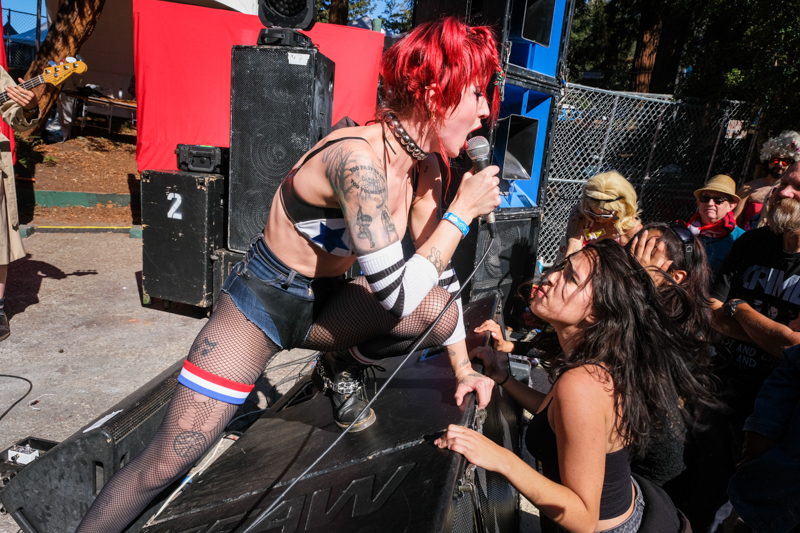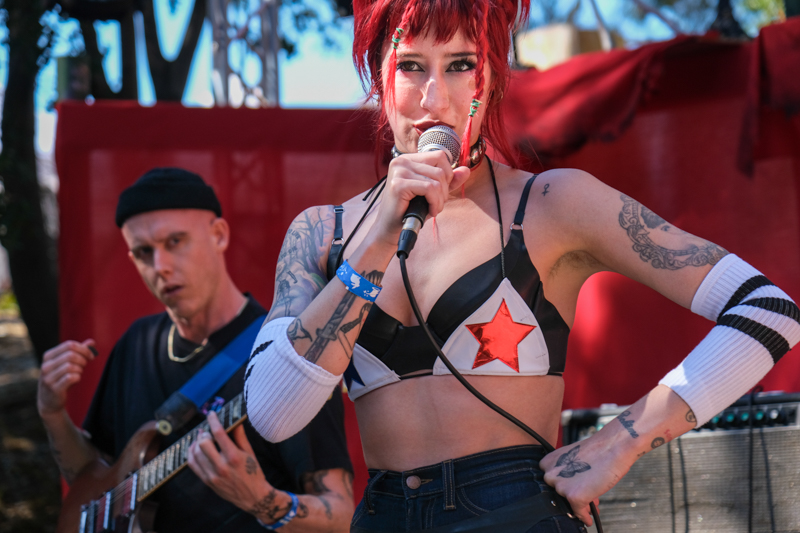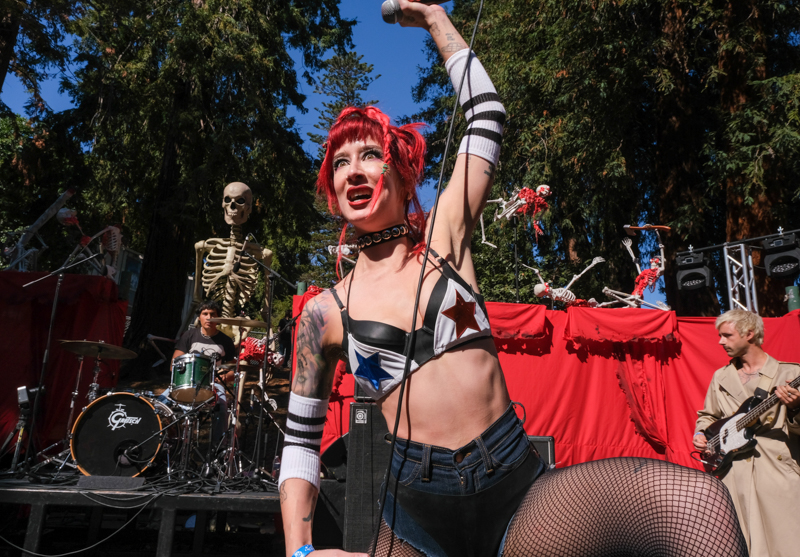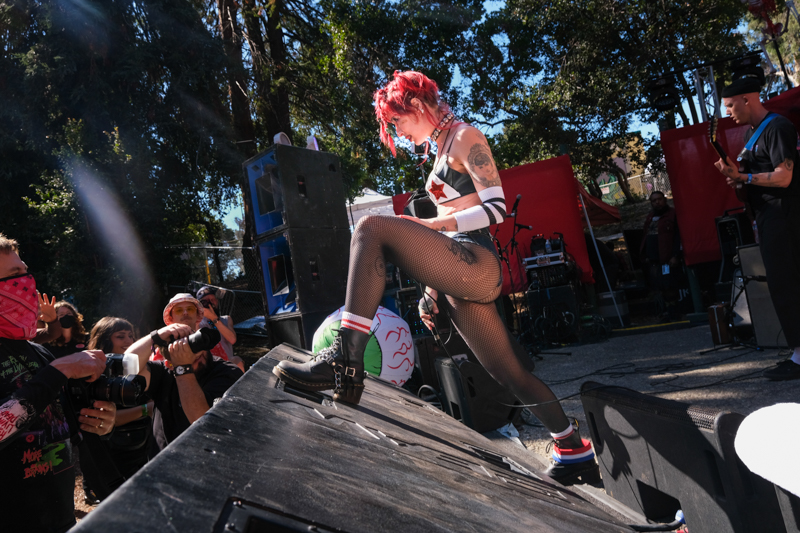 The idyllic calm of Sunday afternoon was quickly ripped to pieces upon the entrance of Los Angeles punk band NIIS, with lead singer Mimi SanDoe leading the charge. SanDoe was a paradox, spurting out anti-misogynistic lyrics to "Fuck You, Boy" while also charming the crowd in a chirpy voice between songs. Squeals of 80's hardcore guitar rained down on the audience, as SanDoe stalked the stage, screaming with righteous anger. At one point she cajoled the audience to get up on their feet, which resulted in a 2:30 pm mosh pit, not an easy thing to pull off.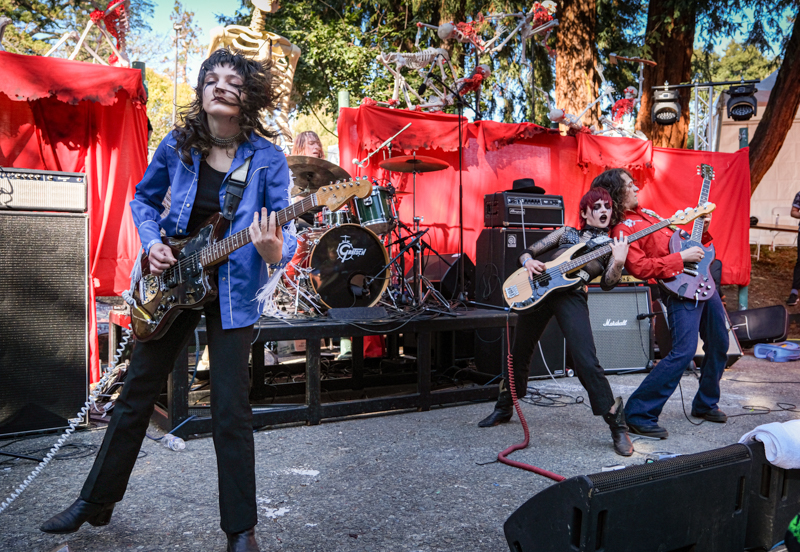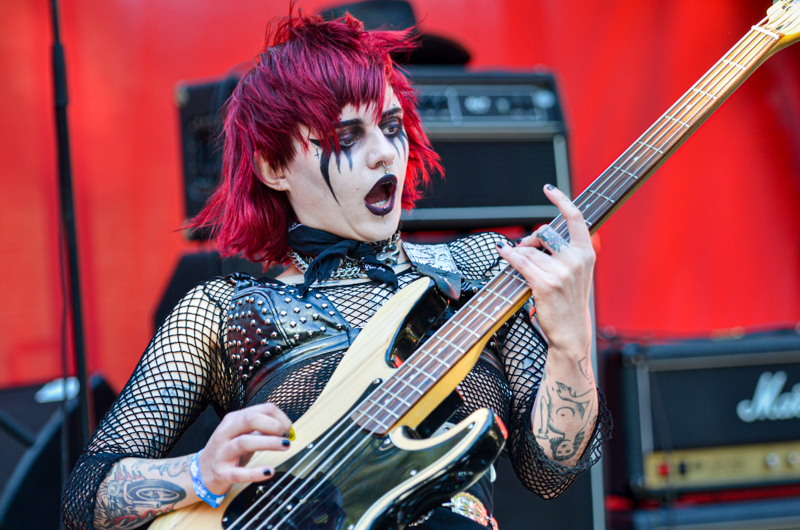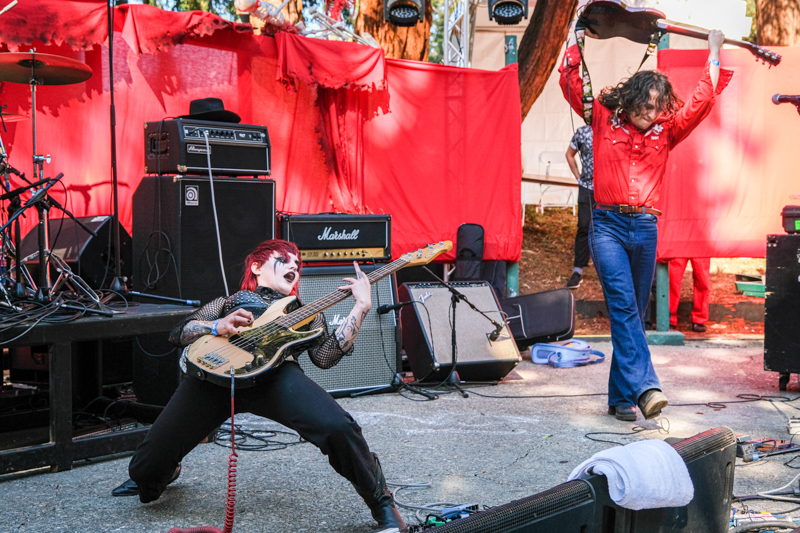 Portland-based group, The Spoon Benders, brought a thick, hazy psych-stoner vibe with them. Seemingly made of some flexible materials other than mere flesh and bone, bassist Velvet spent much of the set leaning way back on her heels while lead guitarist Leo Pastor took to the air. Black Sabbath riffs blended with Stooges' energy in a musical cocktail that went down smooth on this sunny Oakland day.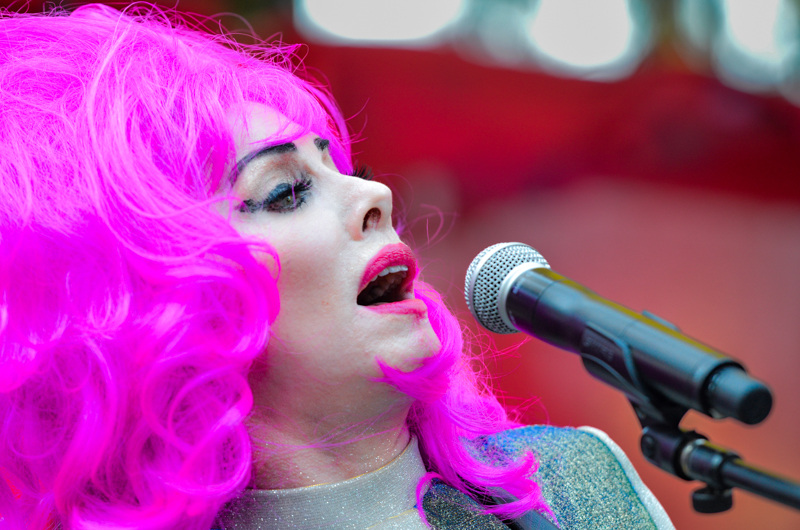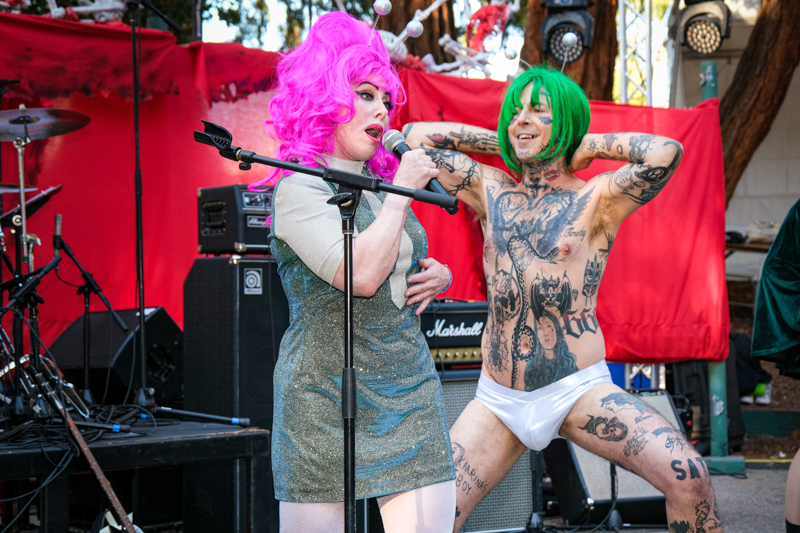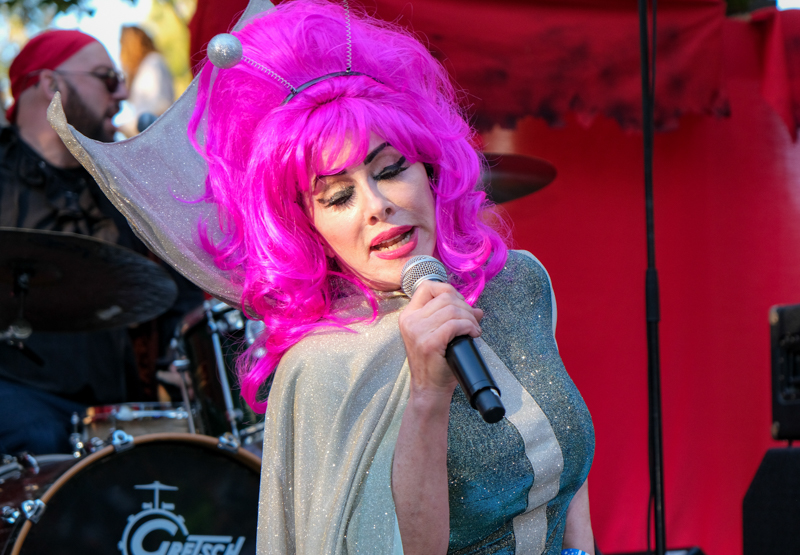 Josie Cotton, famous for 1982's confusion of attraction "Johnny, Are You Queer", appeared in a pink wig and sparkly cape and led her band through a surprisingly high-energy set. Bringing a number of her songs to life with a well-tattooed dancer, Cotton hit the mark with her 80's new wave sound meets 60's kitsch. The other big song of her career, "He Could Be the One" was a highlight.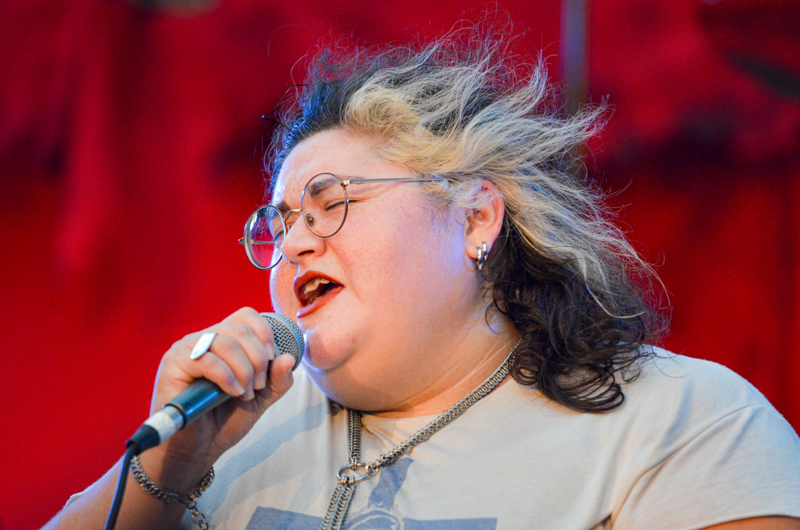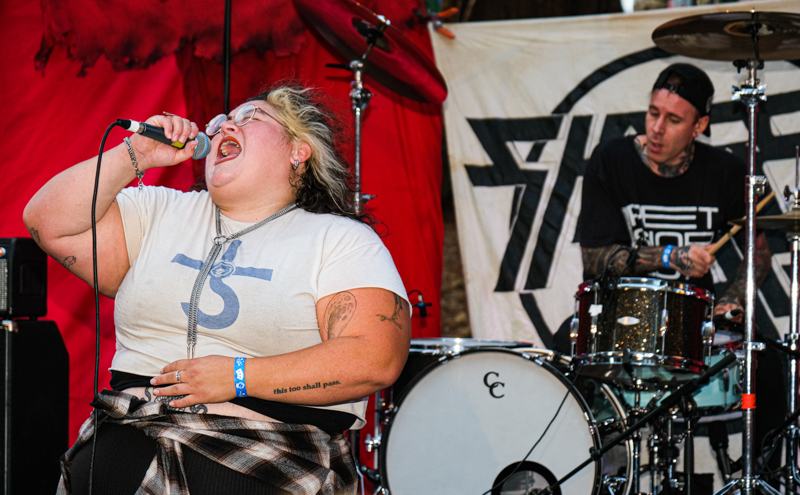 Sheer Mag, also last seen at Mosswood in 2019, has only grown tighter, more musically diverse, and confident in their evolving sound. To their punk-flavored rock riffing, guitarists Matt Palmer and Kyle Seely have now added funk scratches, enabling lead singer, Christina Halladay, the chance to stretch out more rhythmically on their newer songs. Clad in a Blue Oyster Cult t-shirt, Halladay sounded in top form and had the audience on her side from the outset.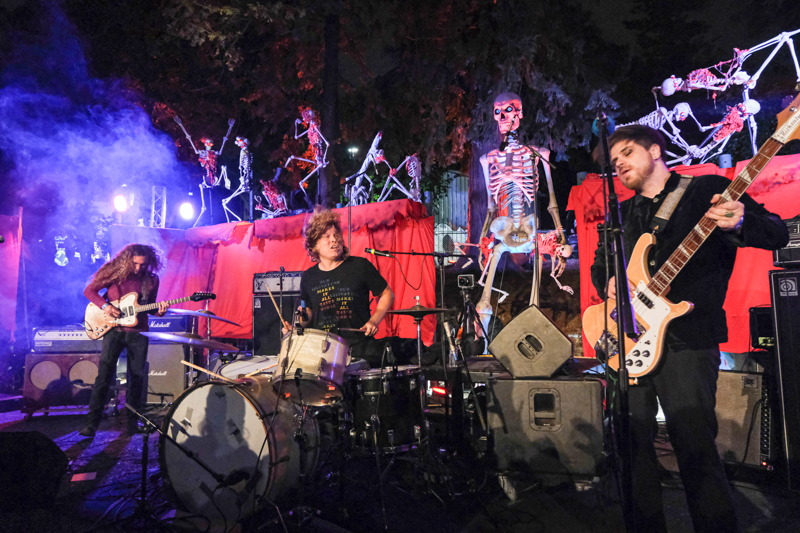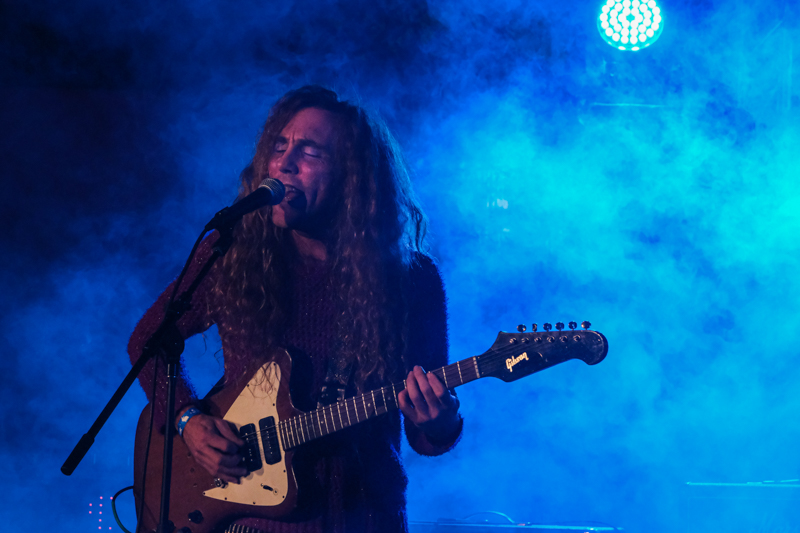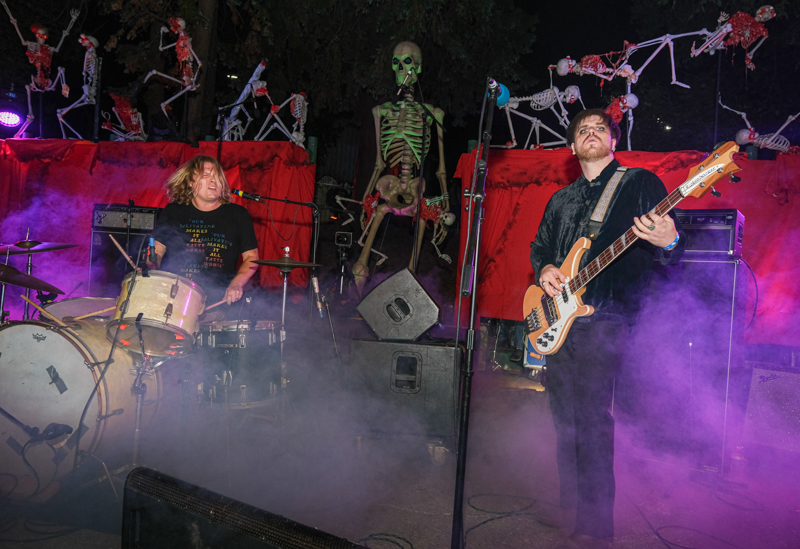 As smoke, filtered through purple lights, seeped onto the stage, Fuzz, the stoner rock band of Charles Moothart, Ty Segall, and Chad Ubovich, appeared. Instantly, riffs of an intensity not felt all weekend were thundering across the amphitheater, as fans crushed toward the stage. Like an aural bong hit, the trio laid waste to time and space, with crushing blows of, well, fuzz. Songs from all three of their albums were represented and all band members seemed to be completely enjoying themselves. Has anyone ever seen Ty Segall not smiling on stage? With this kind of heavy bliss, there is not much to frown at, truly.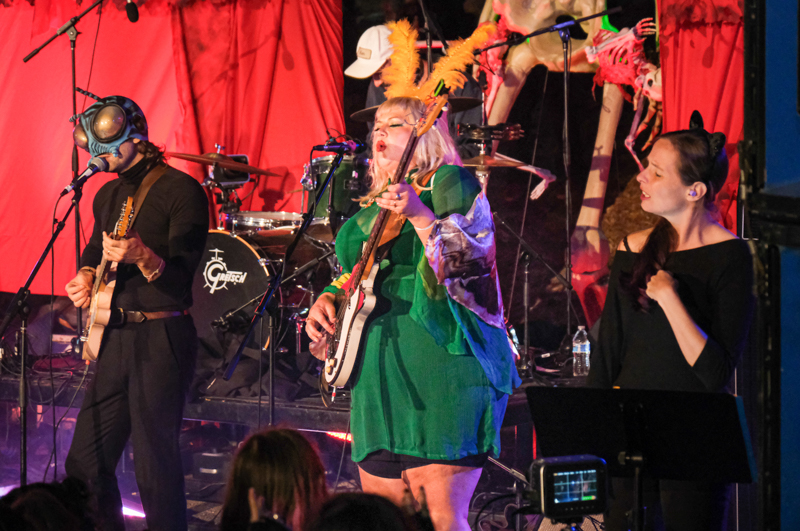 Perrenial headliners, Shannon and the Clams were in full-on costume mode and looked great. Their sonic garage band explorations cut through the night air, and Shannon Shaw was in a commanding voice. Given the recent tragedy of the loss of her fiancé, Joe Haener, it was utterly inspiring to see the lead singer/bassist on stage, smiling and playing. Providing a fresh relevance to a retro vibe is their ace card and they played it Sunday night, bringing the two-day festival to a close.