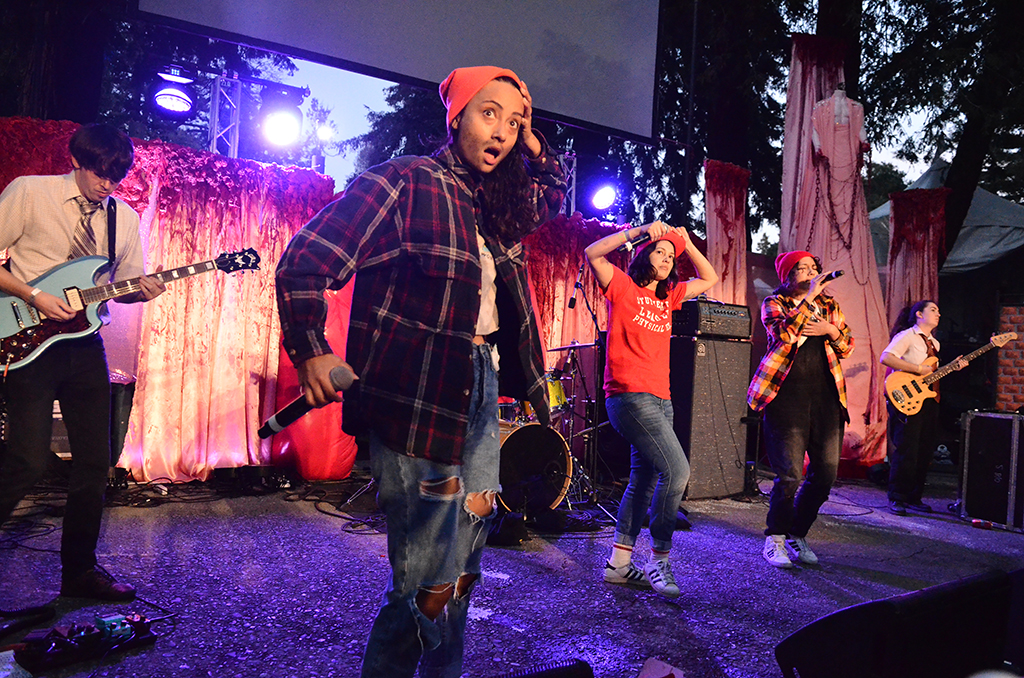 18 November 2021
All photos by Sammy Haney
The weekend of October 16th and 17th saw the return of live music to Mosswood Park in Oakland with the 2021 Halloween Meltdown, hosted by John Waters. Fans, many in costume, crowded into the park's concrete bowl to mosh, crowd surf, or just sit and take in the 17 bands who played over the weekend.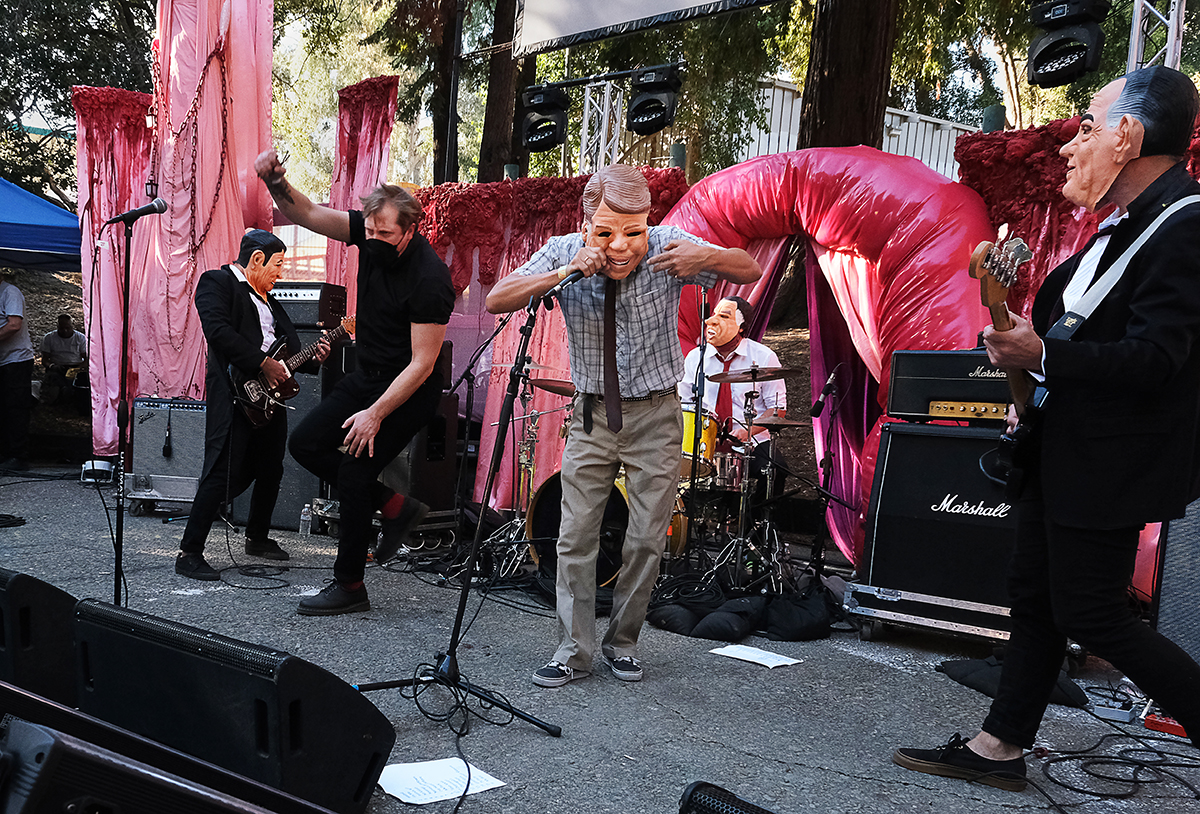 On Saturday, Bodhi's War came on stage wearing president's masks, ala Point Break, and proceeded to cover Black Flag songs including rousing versions of "Damaged" and "TV Party".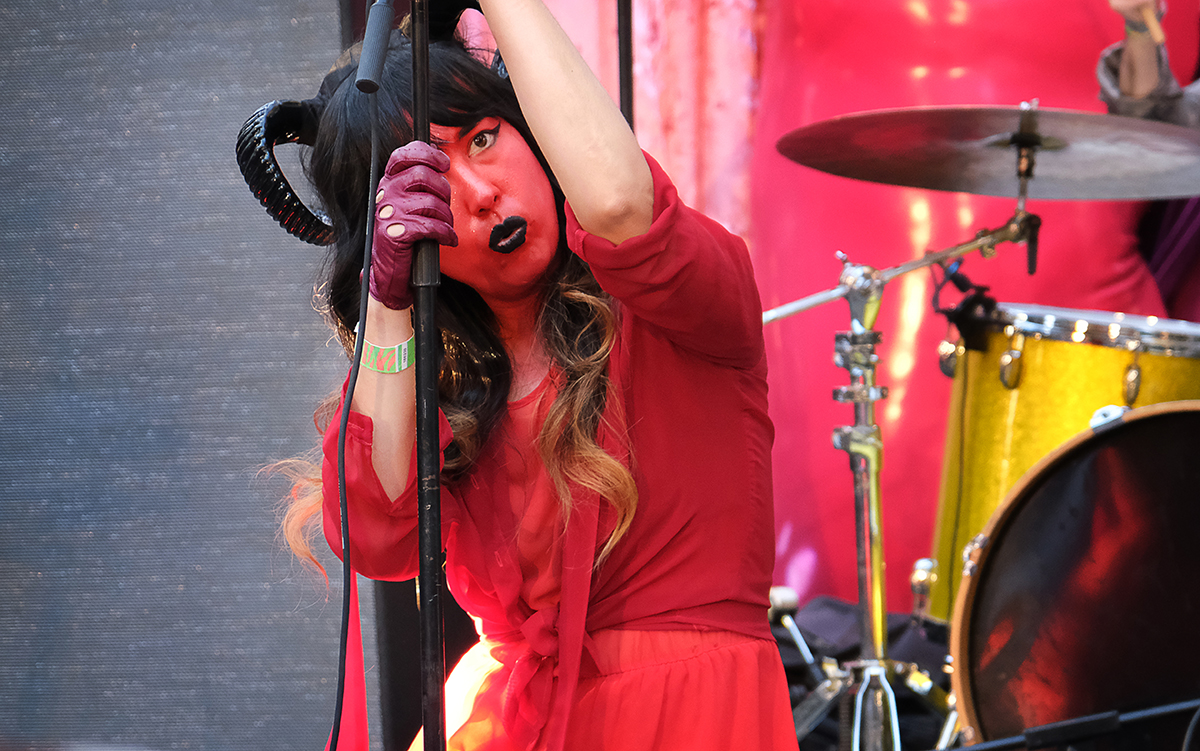 Body Double had a menacing new wave vibe, with lead singer Candace Lazarou undulating in red face paint and horns.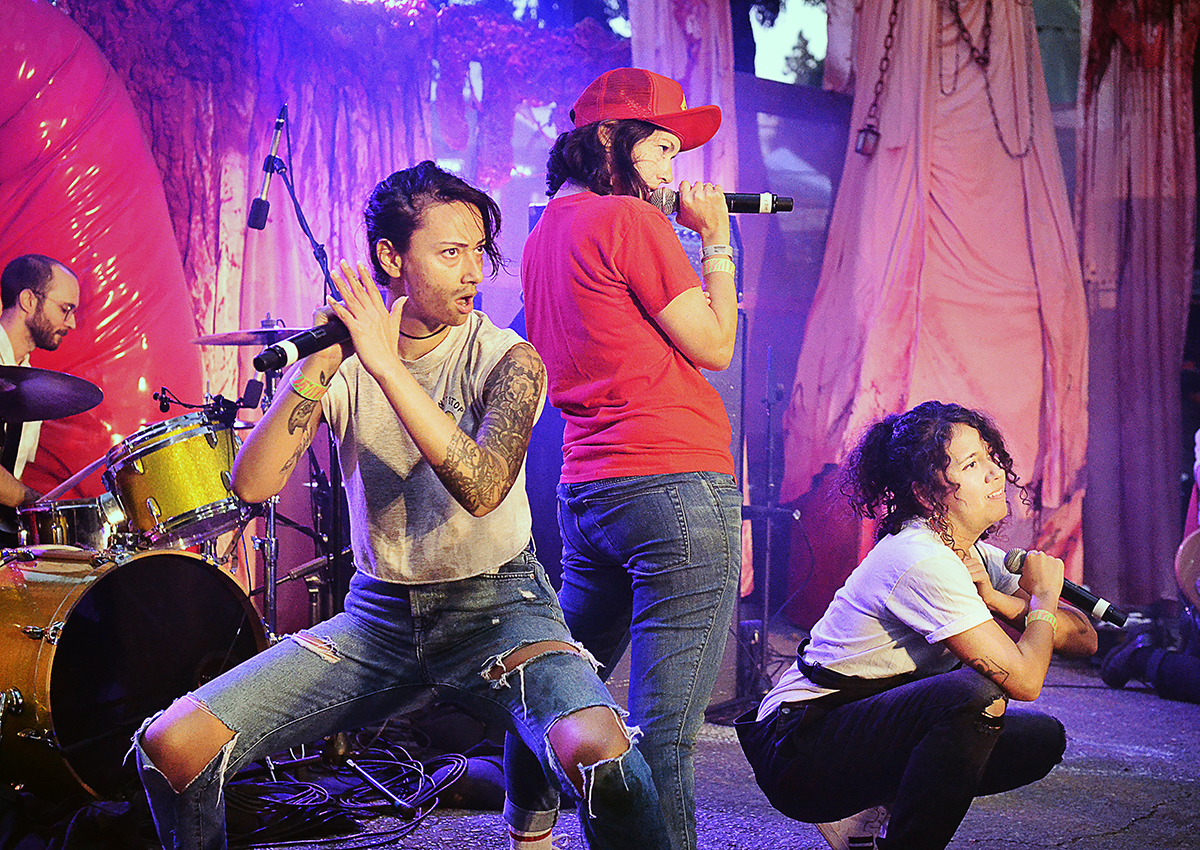 Sheastie Boys were large and in charge, covering the crowd in Budweiser, and covering Beastie Boys favorites including "Brass Monkey" and "Sabotage".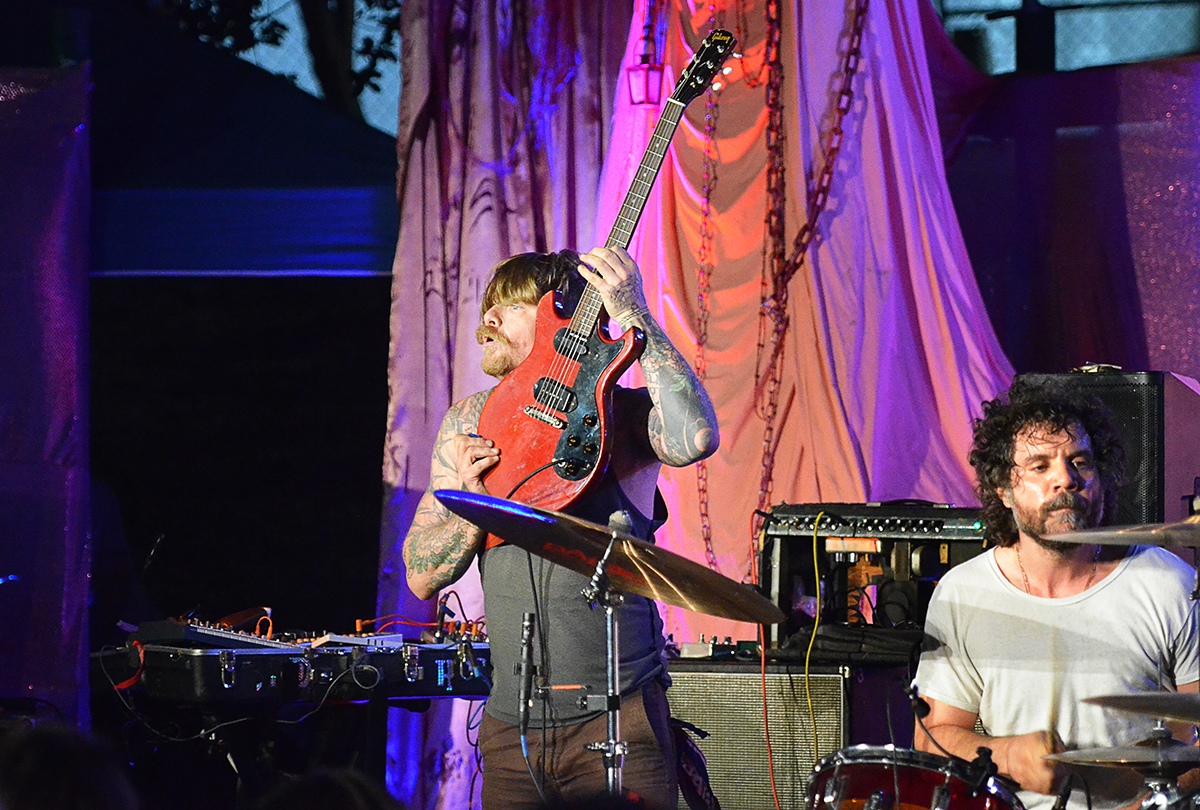 Osees, led by John Dwyer, closed out Saturday with a 2-hour raucous noise fest, and whipped fans into a moshing frenzy with feedback and double drumming thunder.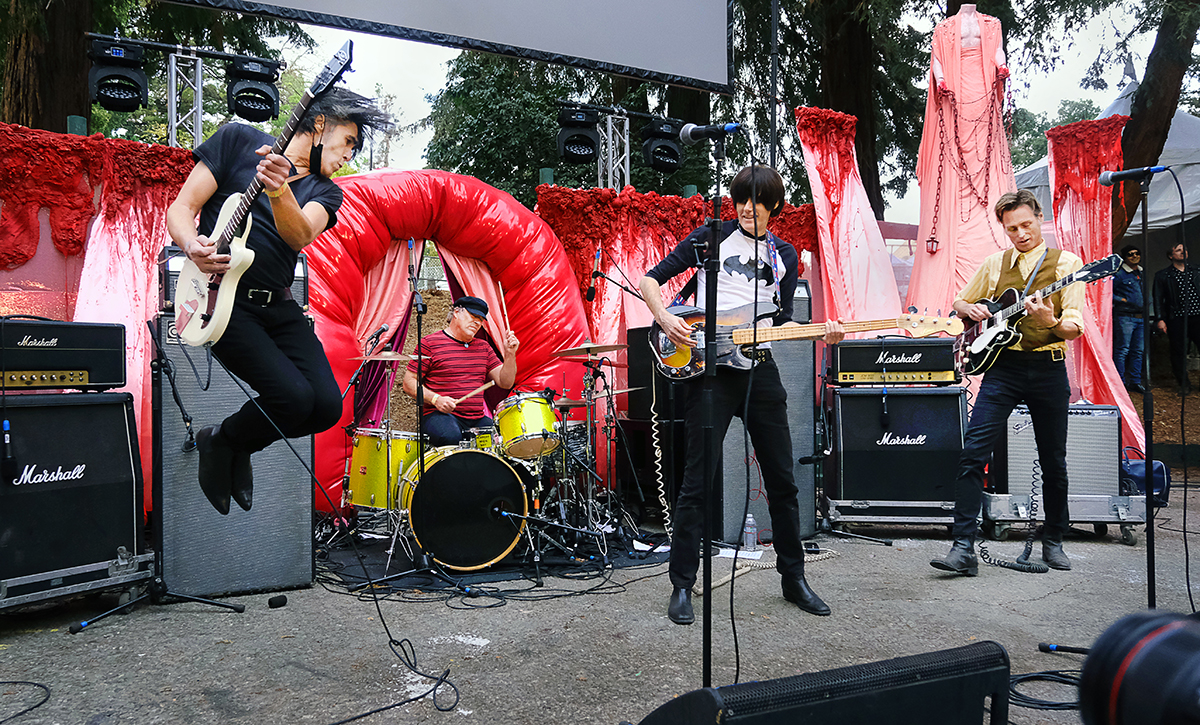 Th' Losin' Streaks fired up fans with high octane rock and roll and kickstarted Sunday afternoon in style.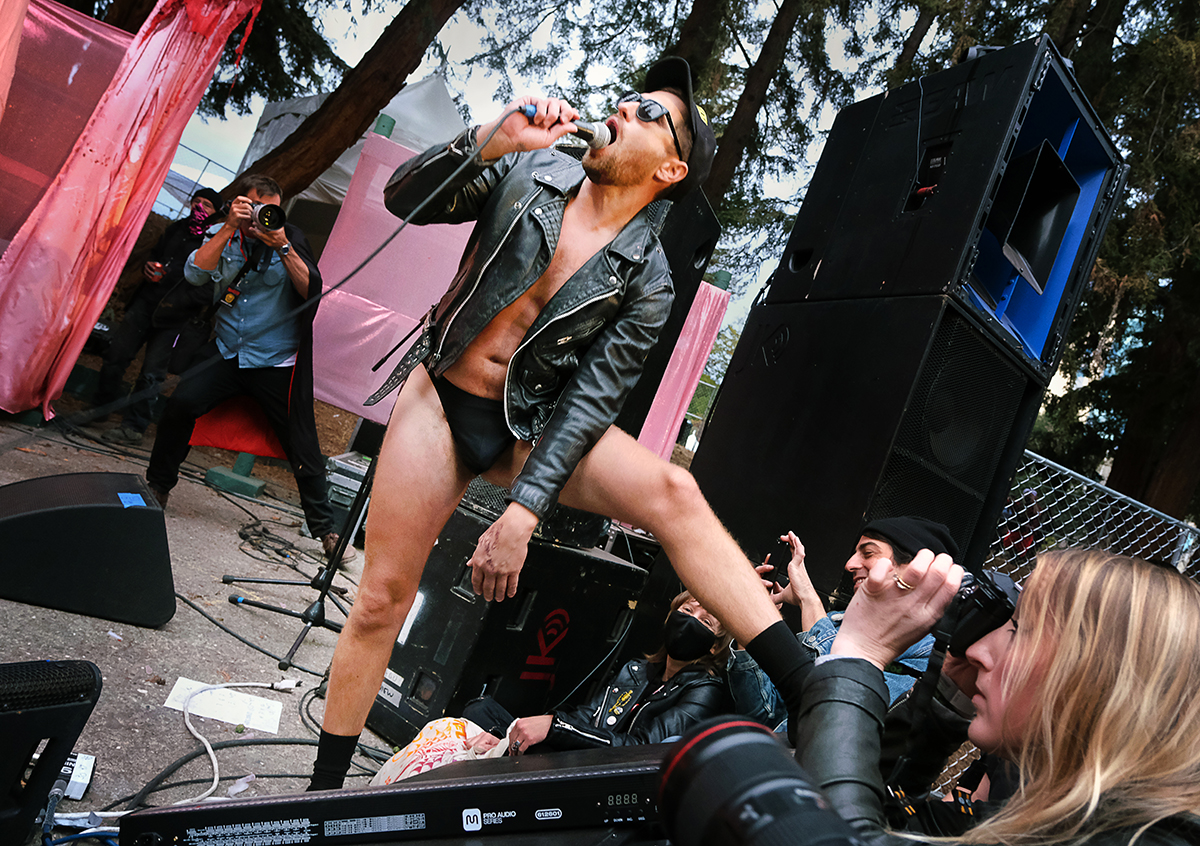 Seth Bogart and band were clearly having a trashy good time despite the impending rain, and handed out signs for the audience to display during their classic tune, "Men Must Die".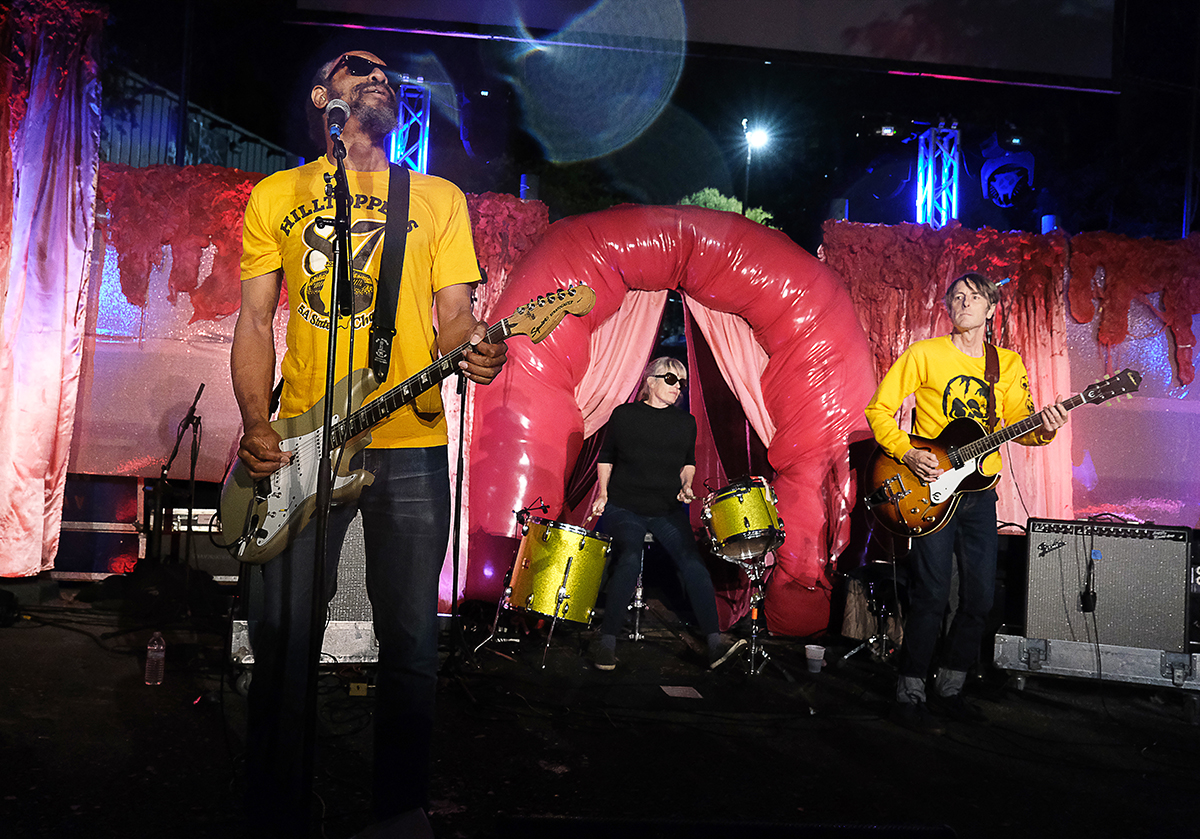 Legendary Detroit band, The Gories, played through the rain and kept the audience rooted with raw, stomping, garage rock.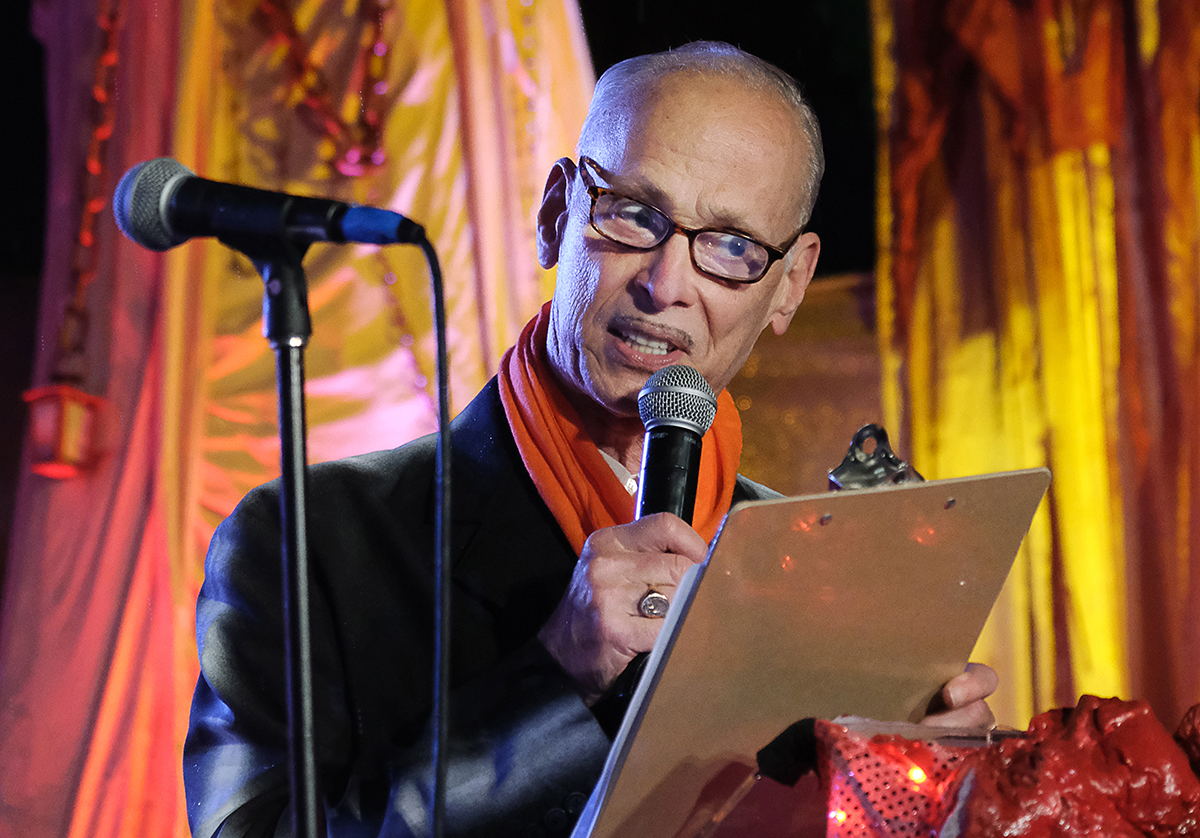 Throughout the weekend, host John Waters had a mouthful of pithy introductions for the bands. Other groups that appeared included The Mummies, Naked Roommate, Whateverglades, Drug Apartments and The Ugly. Audience members were required to show proof of vaccination upon entry into the park, and given the positive feedback for Halloween Meltdown, optimism is high for the next Mosswood Meltdown, scheduled to take place in the summer of 2022.