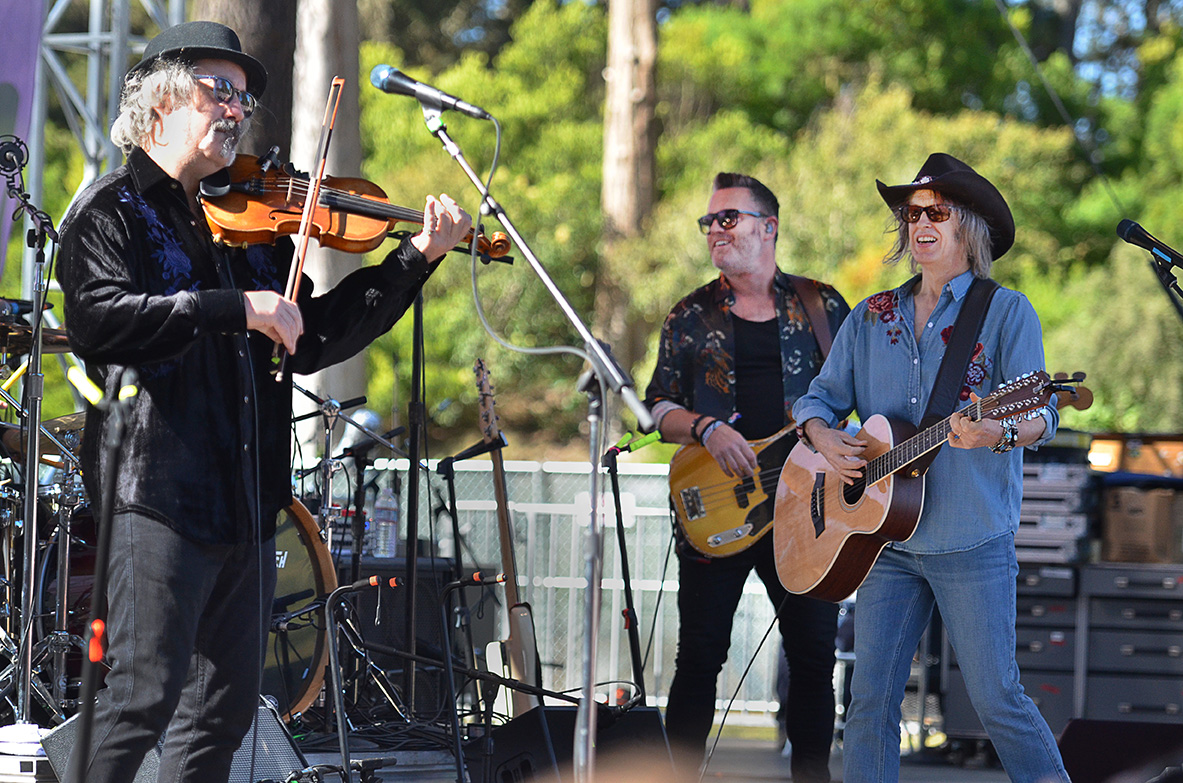 15 October 2019
With a heightened security awareness (increased police presence, clear plastic backpacks), Hardly Strictly Bluegrass 2019 kicked off under sunny Autumn skies in Golden Gate Park on Friday, October 4th. This was the 19th version of the free, three-day music event that regularly attracts over 750,000 guests.
Fans entering the festival from the 30th and Fulton Street entrance were greeted with the sounds of Chuck Prophet & The Mission Express, blasting out "Summertime Thing" from the Swan Stage, setting the mood for the deliriously warm day.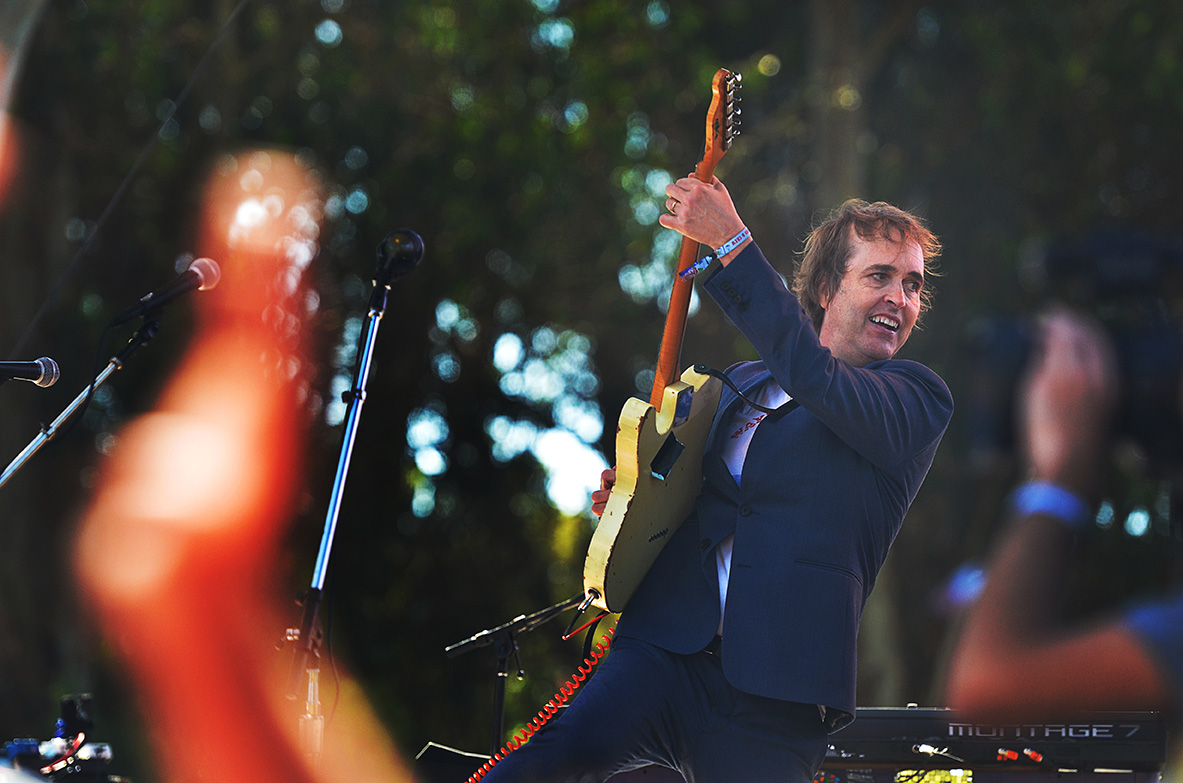 Over at the Bandwagon Stage, The Brothers Gibb performed amped up bluegrass versions of everything from Oasis' "Champagne Supernova" to The Cranberries' "Linger". Considering the "brothers" played straight in the path of an uncompromising sun while wearing blond wigs and an excess of denim, it was a heroic feat.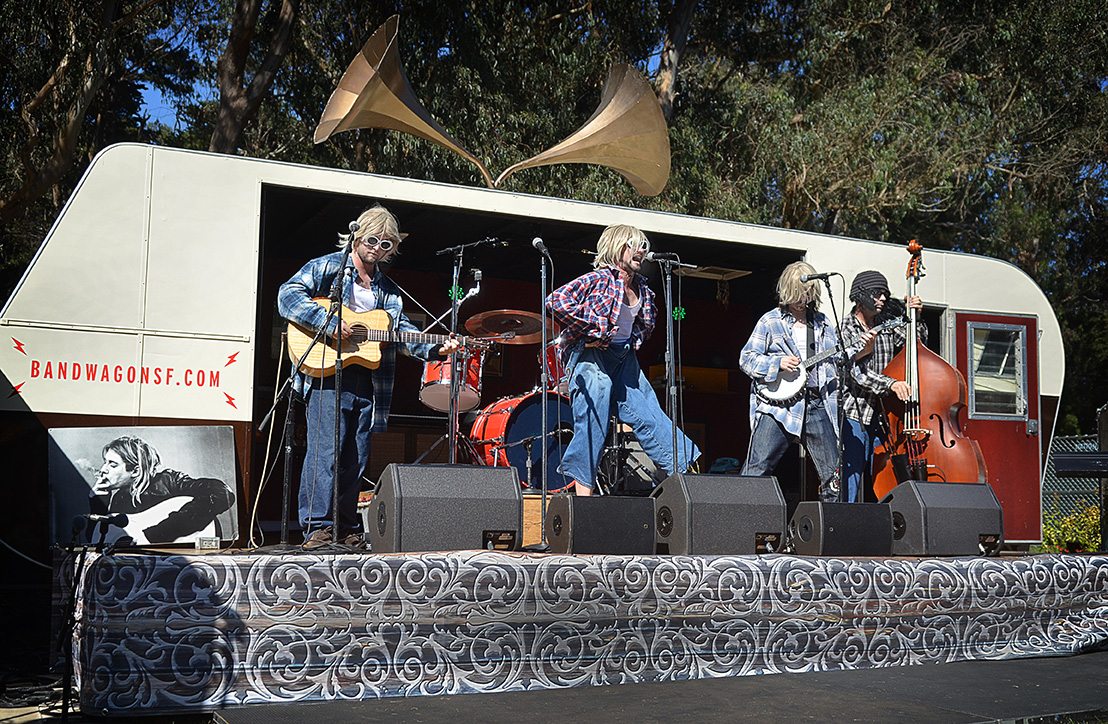 Things did not cool down back at the Swan Stage, where The Waterboys mixed the Irish folk overtones of "Fisherman's Blues" with bawdy, Rolling Stones' influenced numbers like "Still A Freak". Speaking of the Stones, Mike Scott led the Waterboys through a thoroughly rambunctious reading of "Dead Flowers" that had the crowd singing along at every opportunity.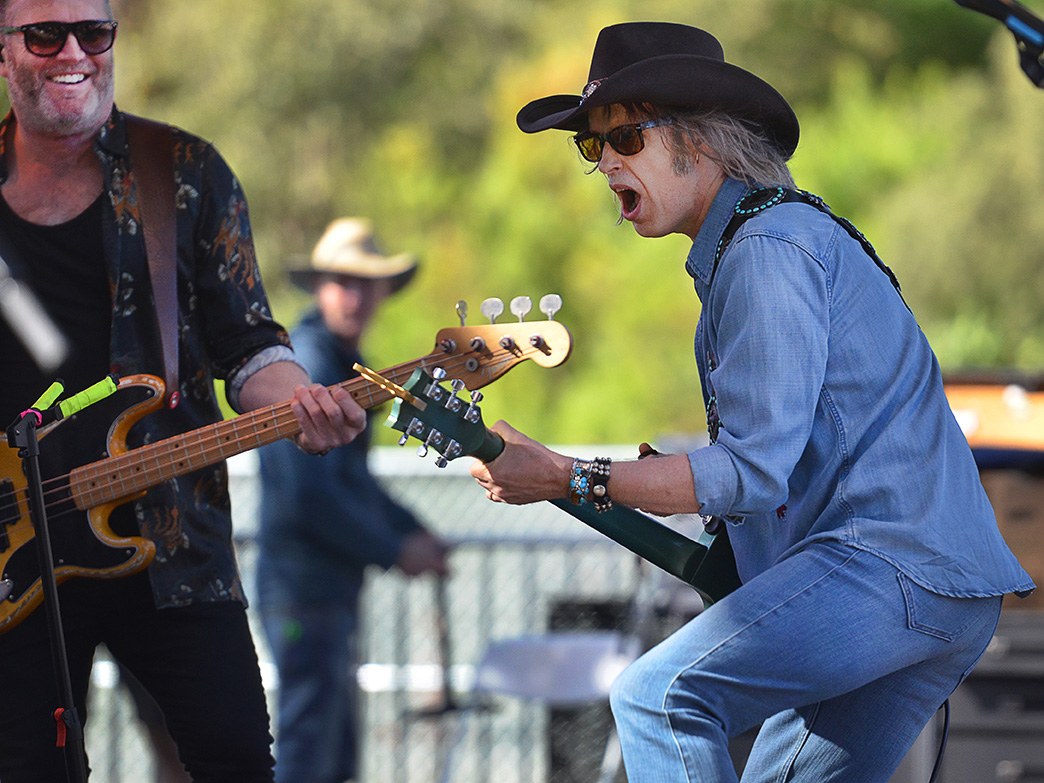 Soul music was on the menu at the Rooster Stage where the legendary Bettye Lavette held forth, delivering a set of southern soaked blues, gospel and funk, highlighted by her reading of Bob Dylan's "It Ain't Me Babe".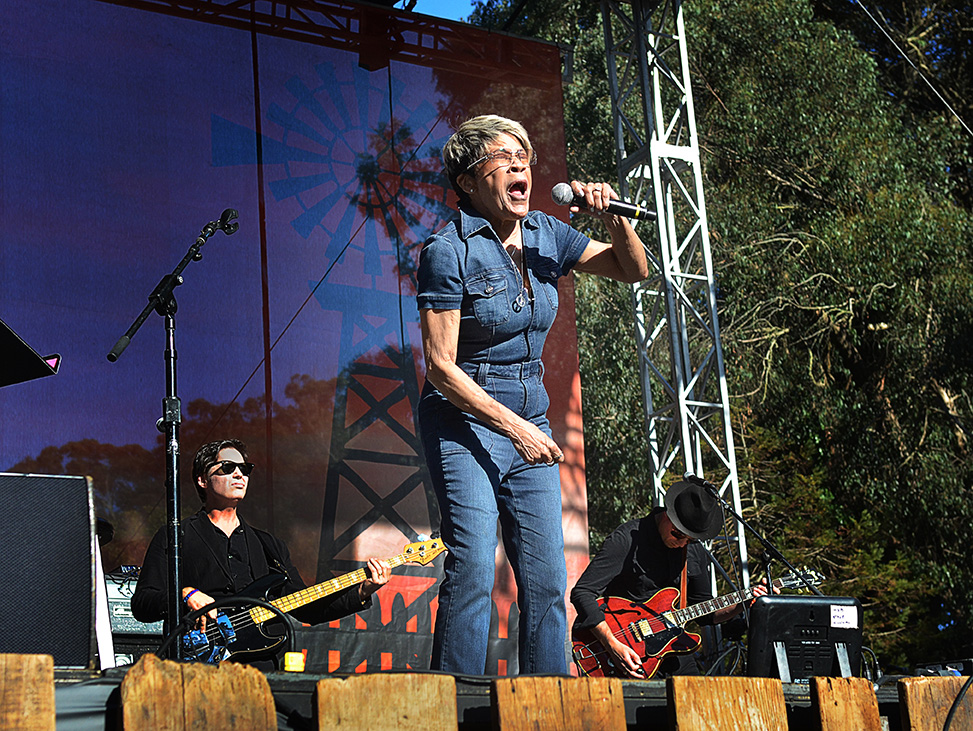 Tanya Tucker, another legendary female presence, took over the Banjo Stage and put the crowd squarely on her side with songs such as the attitude-laden "I Don't Owe You Anything". With her pink-streaked hair, summer of love sunglasses and Texas drawl, Ms. Tucker resembled nothing less than a countrified, senior Cindi Lauper.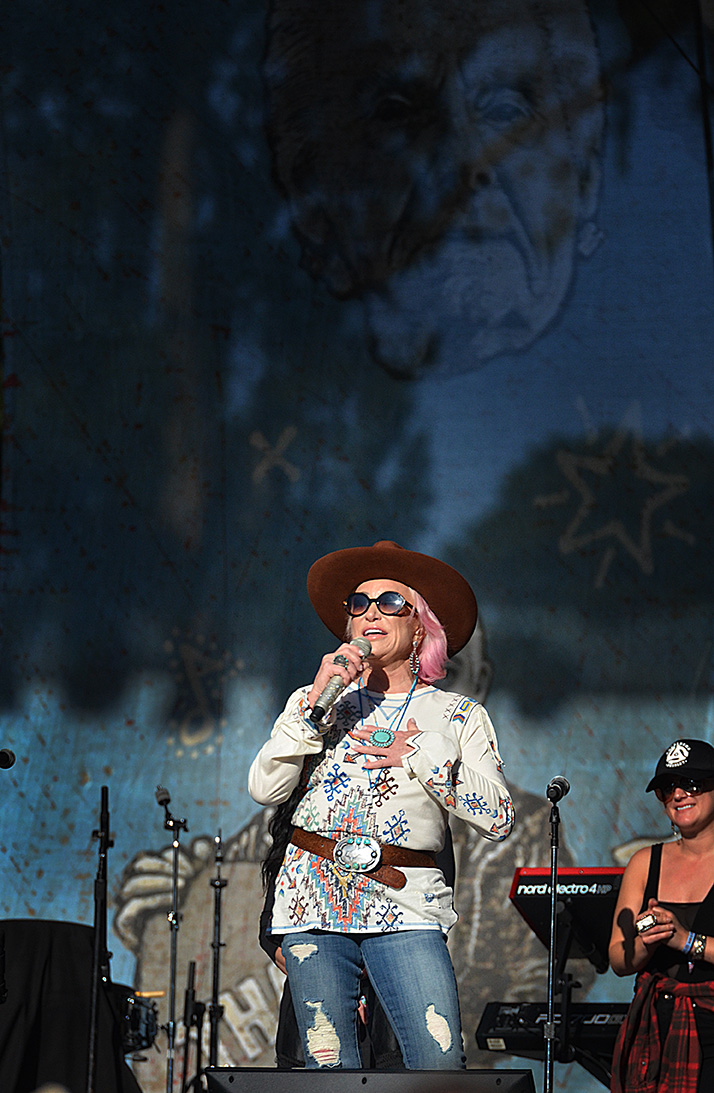 Accompanying herself on guitar, a hushed performance by Bedouine at the Bandwagon Stage had an attentive gathering leaning in to hear every word from this newcomer in the confessional folk vein.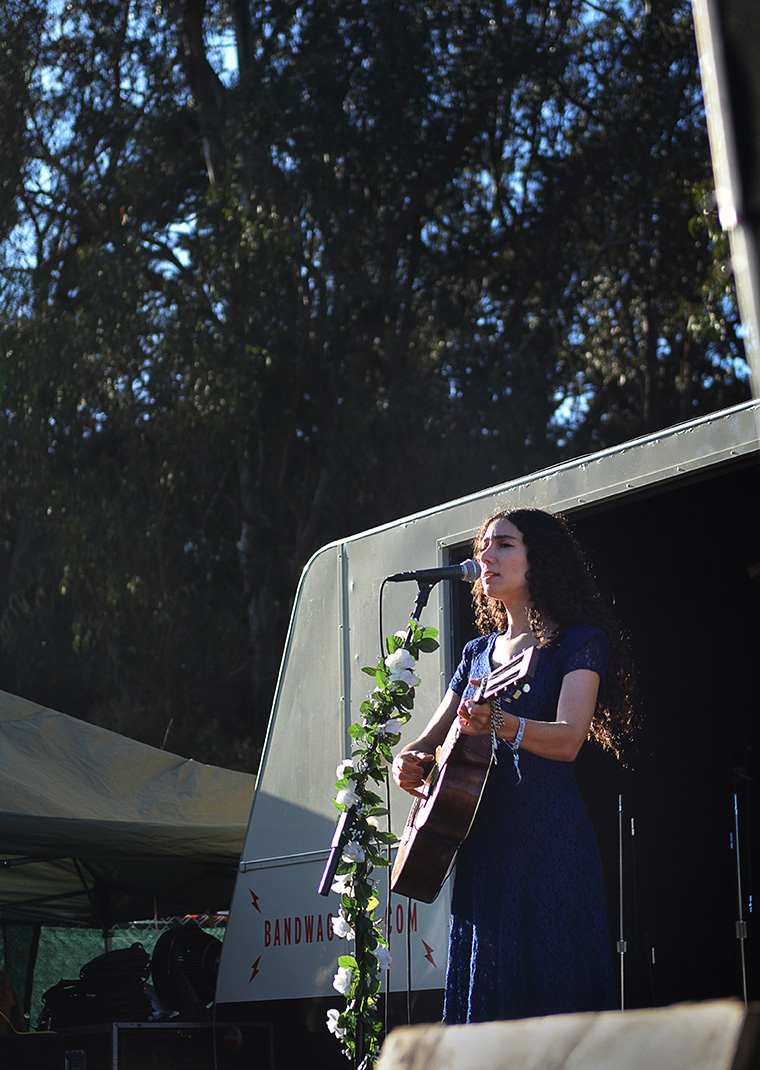 Closing out the day, St. Paul & The Broken Bones seized the attention of the swelling crowd for Friday's last set. The 8-piece band delivered a righteous collection of soul and rhythm and blues, the horn section only eclipsed by lead singer Paul Janeway's sartorial choice of a black sweater, clad with shimmering fabric that reflected the last rays of the sun.