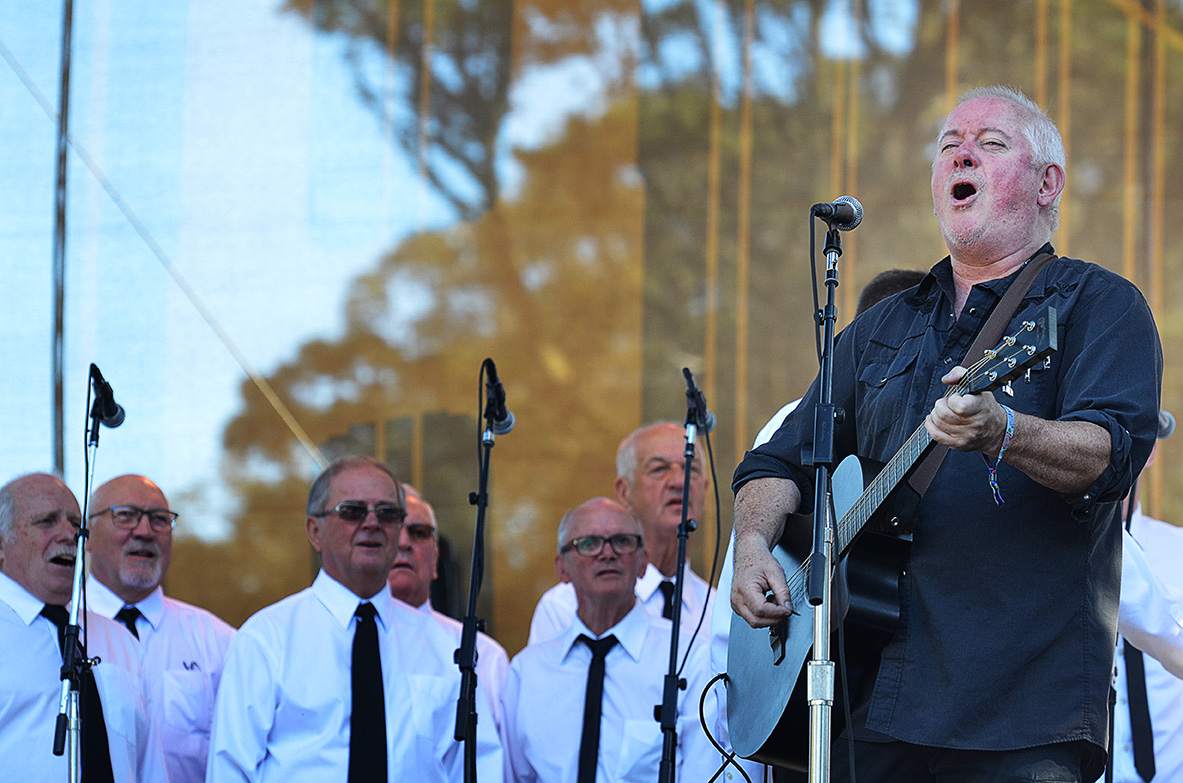 15 October 2019
Saturday morning saw Jon Langford perform with The Skull Orchard Welsh Male Voice Choir at the Towers of Gold Stage. With accompaniment by members of The Mekons and Jon's own teenage son, Jon and the choir were almost edged off the stage, but not before they delivered a thoroughly "un-punk" version of the classic Mekon's tune "Rock and Roll".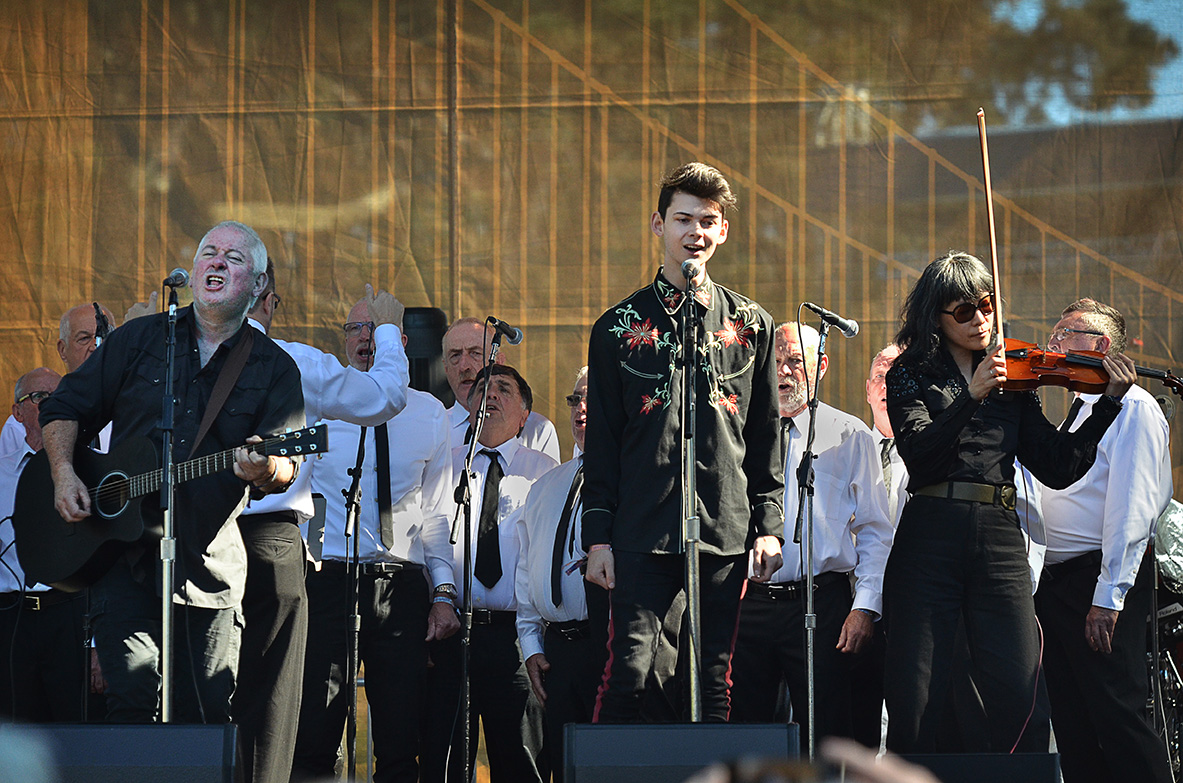 The Budos Band mixed horns, organ and stoner rock guitar, and their unique vision won the crowd over at the Swan Stage.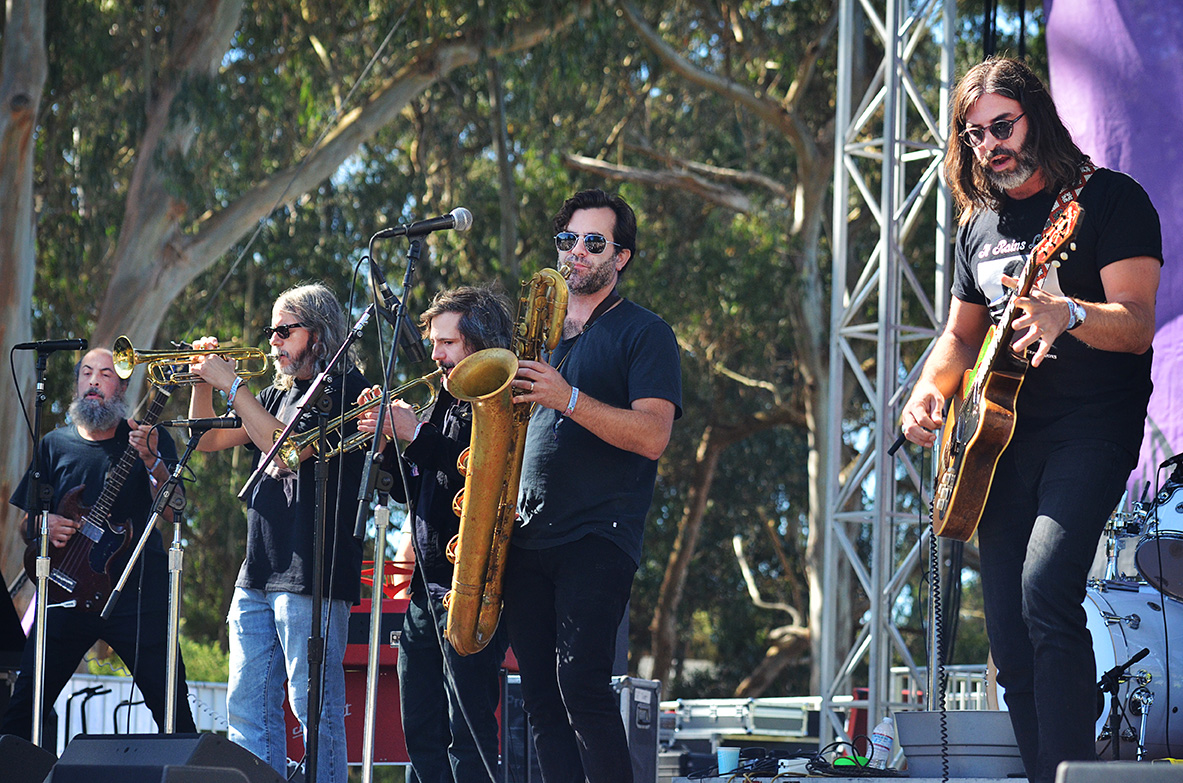 Releasing one of the most acclaimed records this year (Like the River Loves the Sea), Joan Shelley delivered a warm and intimate set at the Bandwagon Stage, accompanied by Nathan Salsburg on guitar. The highlight was the incandescent "Teal" from her recent release, dedicated to her hometown denizens in Louisville, Kentucky.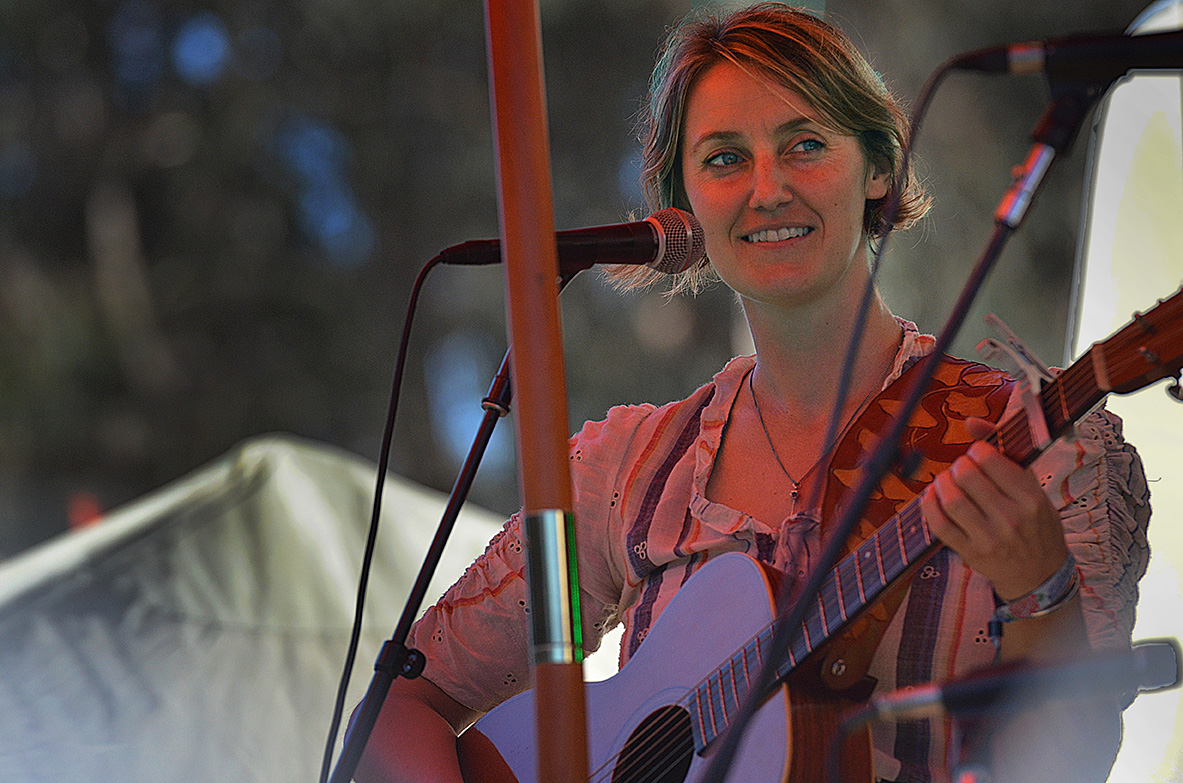 The always eclectic Porch Stage hosted 80's alternative country stalwarts The Long Ryders. Led by Sid Griffin, who traded guitar licks with the tasteful Stephen McCarthy, the group kicked up a fuss with their Byrds meets Buffalo Springfield mix.
A solid highlight of Saturday, Margo Price came out on the Banjo Stage in a multicolored paisley dress and hippy glasses and demonstrated for the crowd what Janis Joplin would sound like backed by a country-rock band. A commanding presence, Ms. Price mixed original songs of hard-won truths with covers of Dusty Springfield's "Son Of A Preacher Man" and Dolly Parton's "9 to 5".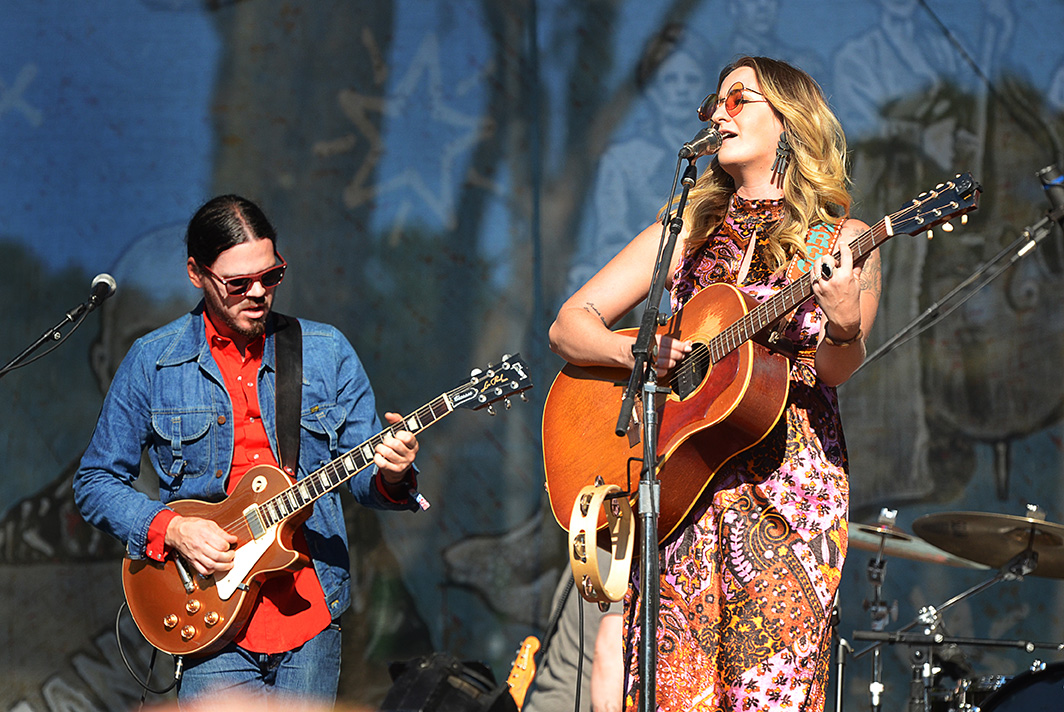 The New Pornographers played an effervescent, upbeat set at the Swan Stage, coming across at times like an updated version of The Tom Tom Club. Neko Case and Carl Newman sounded positively radiant on the songs they sang together, smiling for what seemed like the duration of their performance.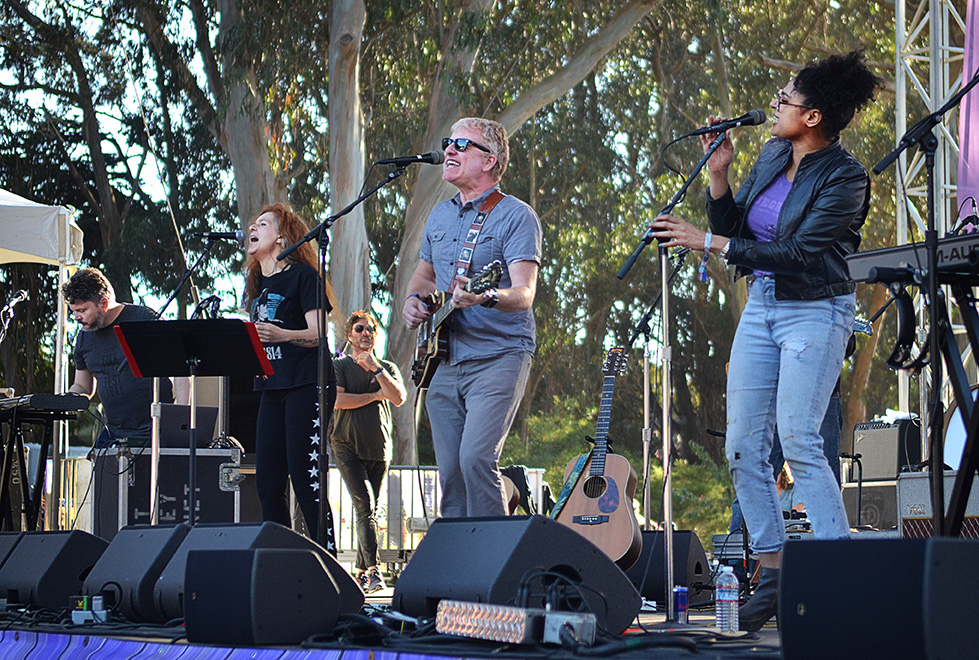 The evening was capped off by the innumerable Robert Plant at The Towers of Gold Stage. Backed by The Sensational Space Shifters, Mr. Plant delivered songs from Led Zeppelin and his solo career, zig-zagging his way through Americana, folk, and psychedelia with the sure-footed confidence of a man in his fifth decade of performing.