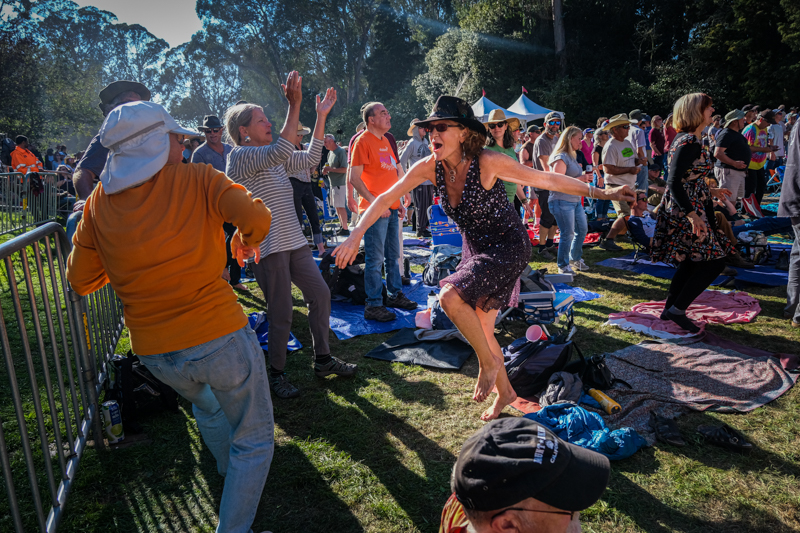 20 October 2022
All photos by Sammy Braxton-Haney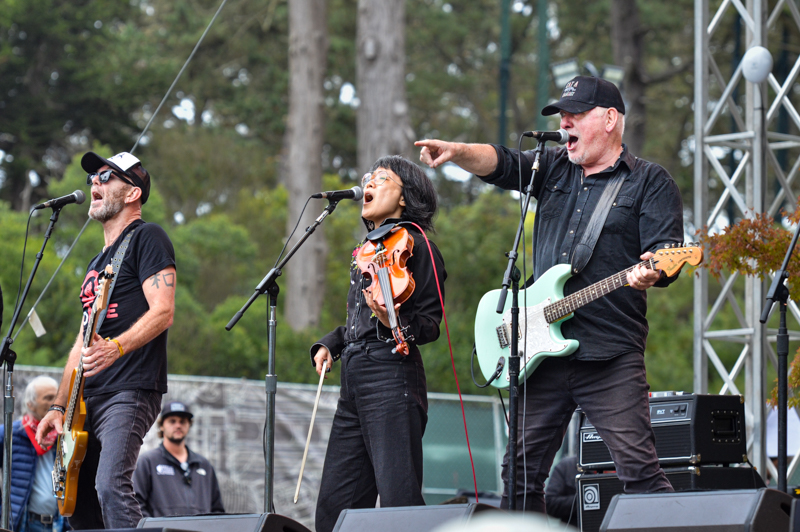 While the idea of seeing The Waco Brothers and The Mekons on a beautiful Saturday morning might seem incongruous, the combination of the two groups (temporarily dubbed The Wakons by guitarist/vocalist Jon Lanford) set a high bar for all the other bands that followed. Ripping the lid off the morning, the band went back and forth between Waco favorites and Mekon's rockers, including a rowdy "Memphis, Egypt"…..and then the covers came out. "I Fought the Law", "All or Nothing" and "20th Century Boy" left the crowd shouting for more, like college students in a bar screaming for the third round of Bloody Marys.

The music of Antibalas, a 9-piece Afrobeat collective, did not so much suggest dancing as much as commanded it….and the crowd was up and responding from the moment the band started playing. The Brooklyn-based group has been around since 1998 and the telepathic interplay between the horns and the rhythm section was evidence of their long time performing live together. Leading the crowd in chants, their message of "We are community" permeated their entire set and clearly won them new fans.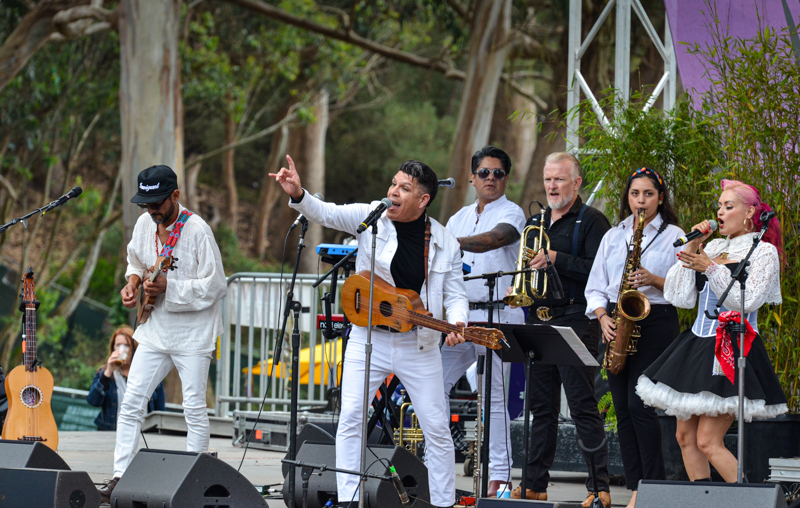 Back at the Swan Stage, East Los Angeles band, Las Cafeteras, ripped through their set, bringing heartfelt passion to "Remember my Name", a paean to innocent victims killed by police violence, such as Breonna Taylor and Trayvon Martin. The next minute they were sharing ancient Mexican acoustic folk tunes followed by Latino funk that referenced Beyonce and "The Roof is on Fire" by Rock Master Scott. The energy poured out of the seven-piece ensemble and left listeners drained but still dancing.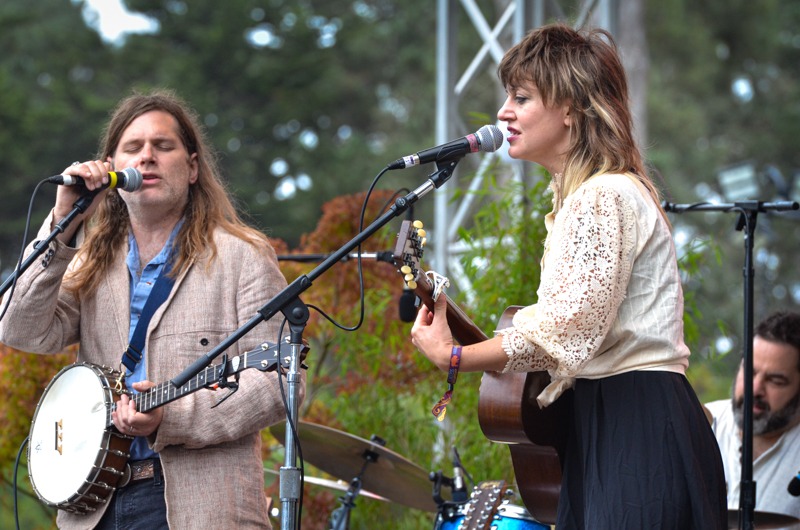 The trio Bonny Light Horseman performed originals born of the folk tradition mixed with wistful, contemporary lyrics. Anais Mitchell and Eric D. Johnson harmonized beautifully over lightly plucked banjo and gentle acoustic guitar with Josh Kaufman holding down the rhythm. One of the afternoon's highlights was "Jane, Jane" from their first album.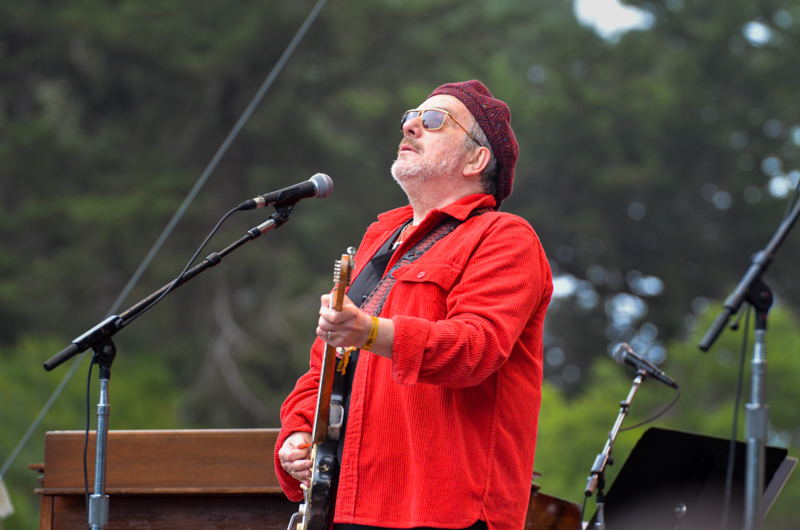 When Elvis Costello walked out in a bright red corduroy shirt, backward purple cap, and gray beard, you knew something was up. Sure enough, after a stripped-down rendering of "Red Shoes", he quickly got to playing Grateful Dead covers and seemed to be thoroughly enjoying himself. Alongside legendary studio musician Larry Campbell, Elvis and the band slid into "Ramble on Rose", "Brown Eyed Women" and "Sugaree", with the hometown audience singing right along. Later in the set, Elvis brought out Allan Mayes, his partner in the early 70's band Rusty. Mayes was visibly having a good time and even shared vocal duties on "Allison". The performance was capped off by two Neil Young covers, "Dance, Dance, Dance" and "Everybody Knows This is Nowhere", followed by "What's so Funny About Peace Love and Understanding".