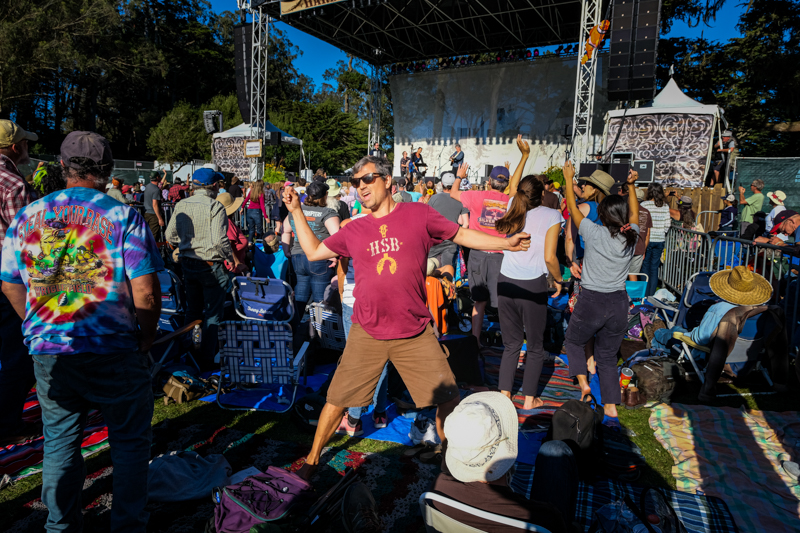 20 October 2022
All photos by Sammy Braxton-Haney
It was hard not to feel nostalgic about this year's return of Hardly Strictly Bluegrass, September 30th through October 2nd. In the three years since its last live incarnation, the world had dramatically changed, and yet, walking into the festival in San Francisco's Golden Gate Park on a sunny Friday afternoon, it was evident some things had not changed, and that was just fine. Under the trees, it felt like a sanctuary where old friends were waiting to see each other.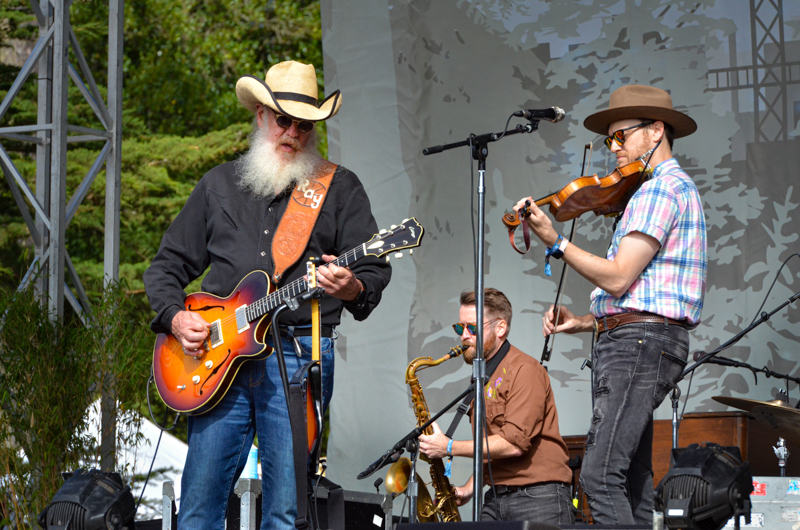 Western swing and honky-tonk legends Asleep at The Wheel were a great choice to start the weekend on the Banjo stage. Ray Benson, the impressively bearded frontman, was clearly in high spirits on favorites "Take Me Back to Tulsa", "Big Balls in Cowtown", and, in a tip of the Stetson hat to Commander Cody, "Hot Rod Lincoln".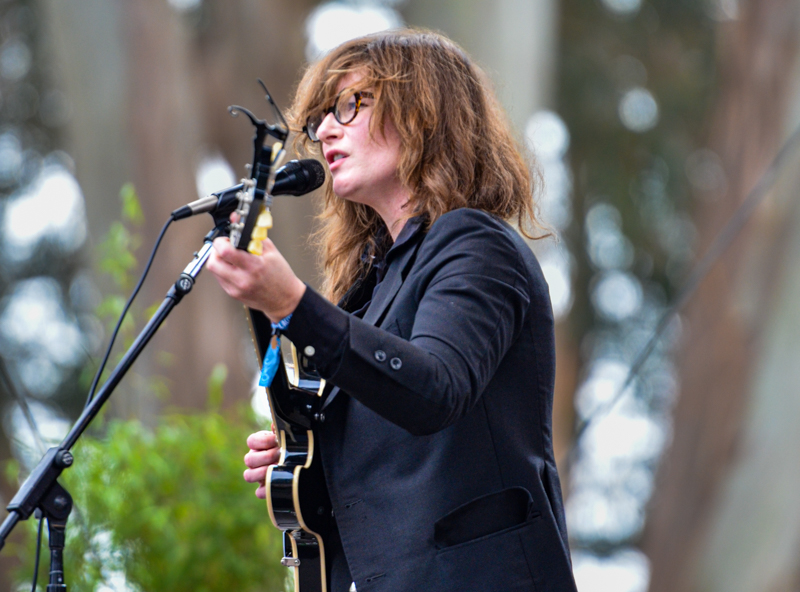 Over at the Swan Stage, S.G. Goodman held forth with a small band that brought a restrained, tasteful backing to her aching voice, at times reminiscent of Roy Orbison. The Kentuckian Goodman captured the beauty of worldly knowledge and love with "Space and Time" and "Red Bird Morning". The soulful twang of her music was only eclipsed by her stage banter, which had the crowd in stitches. If her music career falters, she has a job in stand-up waiting.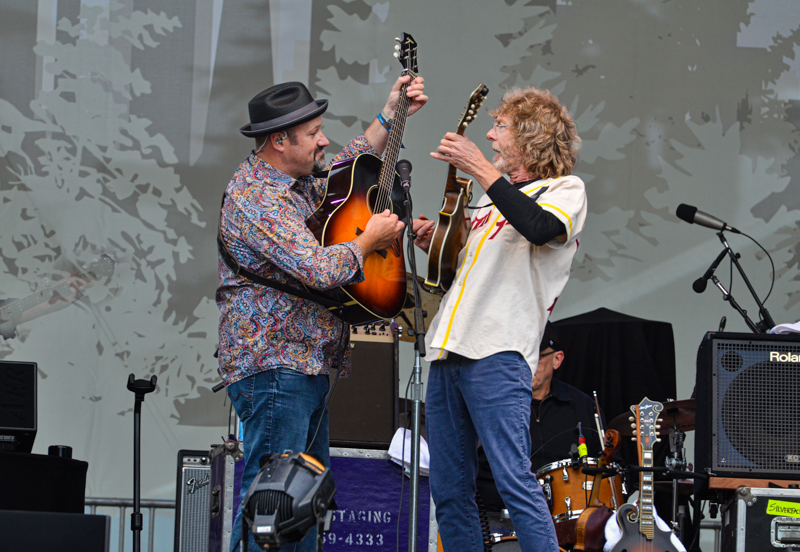 As the late afternoon light streaked across the park, Sam Bush and his band got right down to business with "I'm Still Here", a rollicking, defiant declaration that got the crowd right up on their feet. The banjo, acoustic guitar, mandolin, electric bass, and drums lineup punched out high-spirited originals, and they also caught fire with covers of "The Letter" (dedicated to Leon Russell) and Jerry Lee Lewis's "Great Balls of Fire".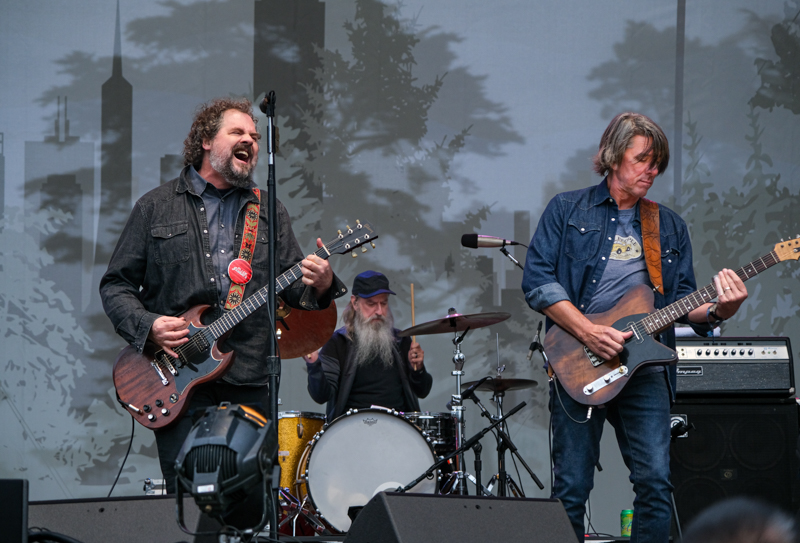 When darkness fell, Drive-By Truckers took to the large Banjo Stage and brought a solid rock and roll attitude highlighted by twin lead guitars. Lead singer Patterson Hood's low-pitched voice brought gravity to "Three Dimes Down" and "The Driver", spinning out tales of the truth one finds out on the road late at night. Mike Cooley was deep in the pocket with tasteful slide and wah-wah playing that left the crowd in a rambunctious mood, as the band capped off a great first day of the festival.