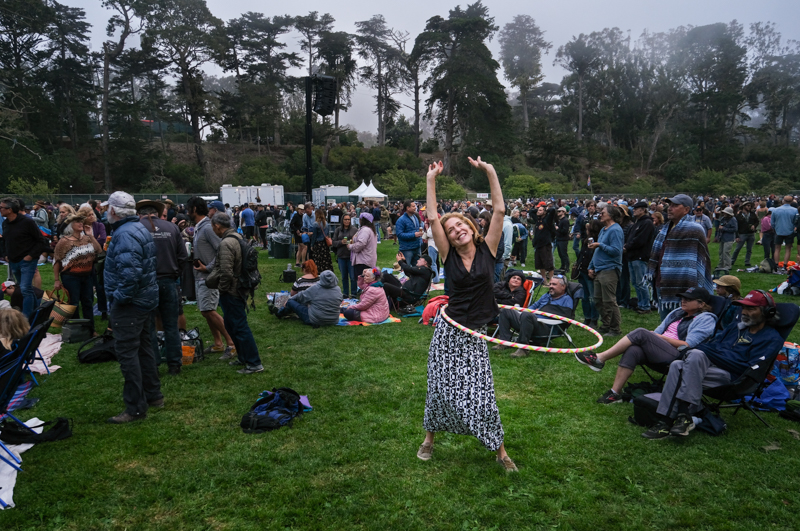 20 October 2022
All photos by Sammy Braxton-Haney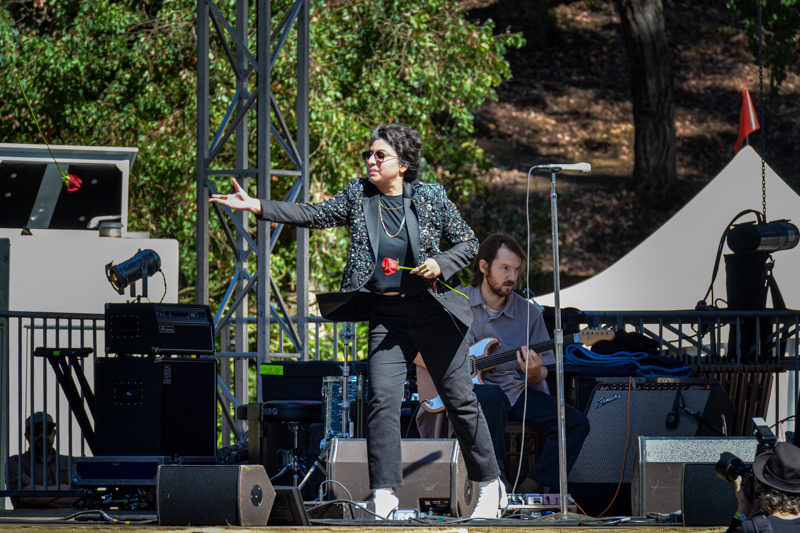 Arooj Aftab is a Grammy award-winning Pakistani singer with a deep, lilting voice of dark velvet, and hearing her live on Sunday morning was truly transcendental. Handing out roses several times during her set, she told the audience "I know these songs sound intense; they are really about drinking wine and being in love". She graciously gave much of her stage time to her small band, which featured Darian Donovan Thomas on violin. The crowd was hushed, taking in each inflection and tonality change in Arooj's voice, and her languid delivery seemed to remind us all that it was the last day of the festival and soon it would all be gone until next year.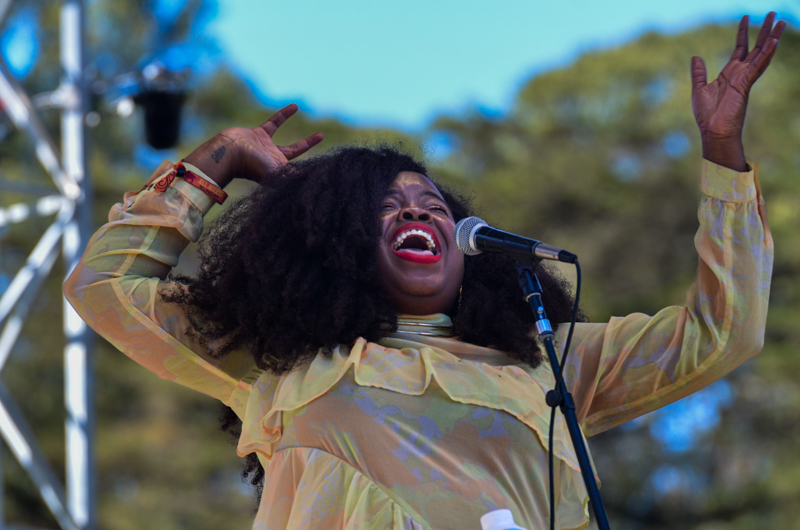 Danielle Ponder filled in for early 70's British funk band Cymande, and for those who were lucky enough to catch her show (which had moved over to the much larger Swan Stage from the Porch Stage), it was a life-changing event. A soul singer who seemed to effortlessly mix Aretha Franklin with Macy Gray with occasional nods to Billie Holiday, Danielle took full control of the stage. Originals "Some are Brave" and "Someone Like You" moved listeners to tears while her epochal version of "Creep" by Radiohead was the most captivating cover heard over the entire three days. Her story is fascinating; a former public defender who switched to a music career in her 40s, she is being feted as one of the most commanding voices in soul today.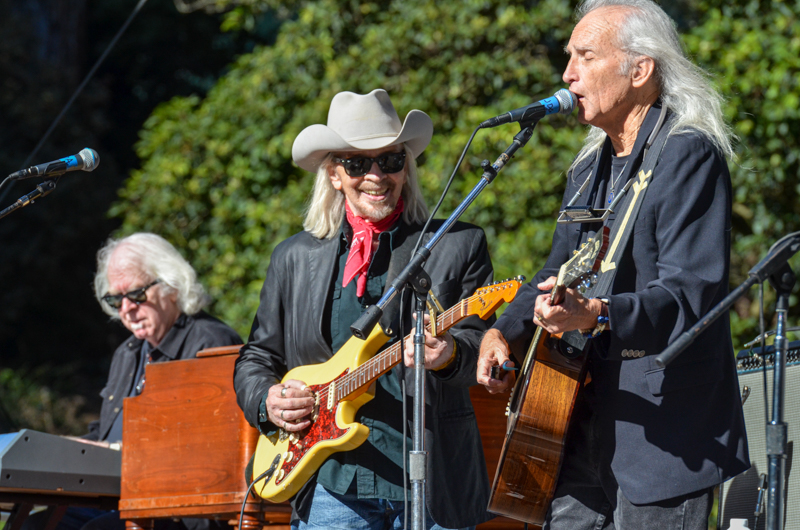 Perennial favorites Dave Alvin and Jimmie Dale Gilmore along with The Guilty Men played a rousing set. After pondering whether they were a rhythm and blues band, Dave tore into "Lawdy Miss Clawdy" while Jimmie Dale positively shone on his great "Tonight I Think I'm Gonna' go Downtown". The Guilty Men are solid, in-the-pocket players and it is no wonder they have a long legacy of performing at the festival.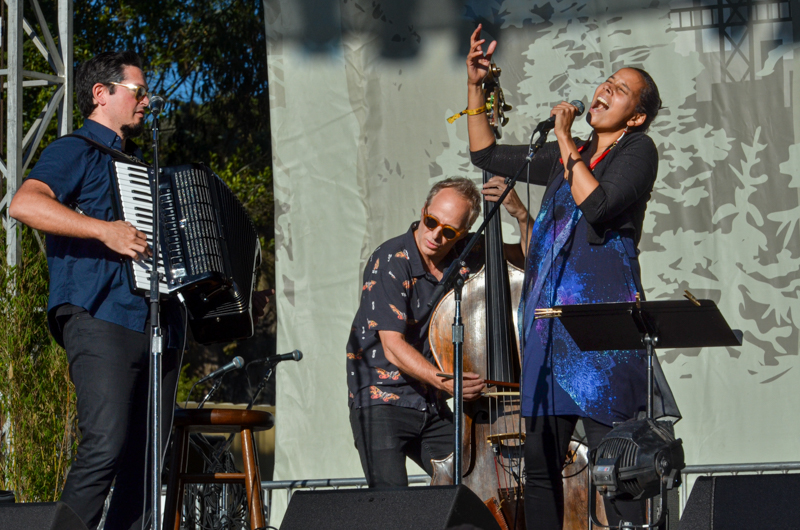 Rhiannon Giddens and Francesco Turrisi had a rowdy, energy-filled set in the late afternoon sun on the Banjo stage. Moving from hushed confessionals to ebullient folk and Americana, the band conveyed an intense commitment to their craft. The energy that poured forth from Rhiannon made it seem like the last day of the festival could go on forever, and her closing Rosetta Thorpe cover left the audience breathless.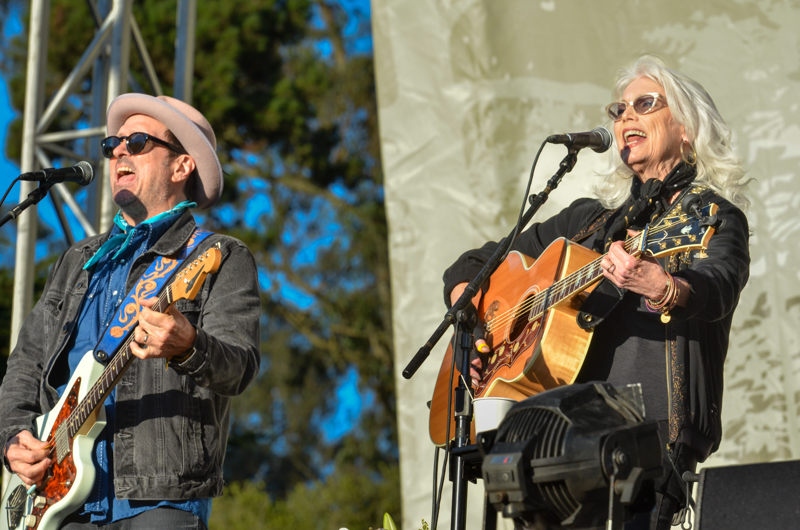 Of course, it cannot be over until Emmylou Harris sings, and sing she did. Looking ever so stylish in her cat eye sunglasses, this veteran of the Hardly Strictly stage (performing at every festival since 2001) came out ready to deliver. She hit her stride with "Orphan Girl" and "Two More Bottles of Wine" and was enjoying herself, soaking up the adulation. Her bandmates complimented her imploring, plaintive melodies and also turned up the heat on the rockers. Echoing a sentiment that was palpable all weekend, Emmylou said "it's great to be back, like coming home again". Everywhere you looked, audience members were smiling, dancing, and enjoying each other's company. It was, in fact, great to be home again.