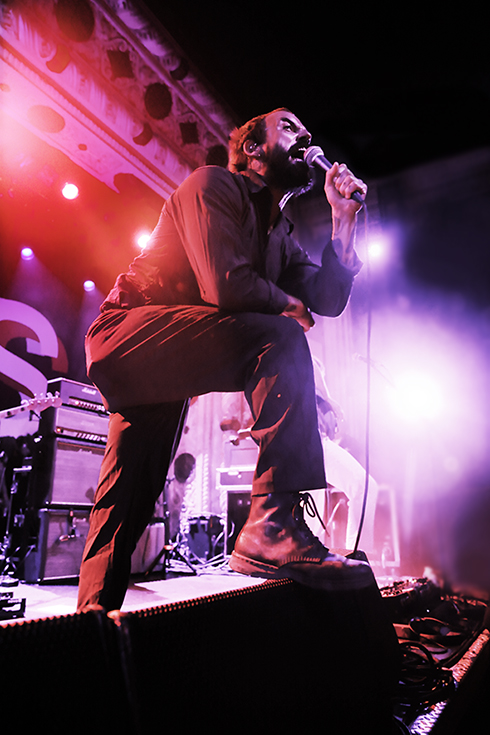 28 July 2022
Let's face it, we live in an unstable and caustic world. So, it's sometimes the most refreshing thing when one has to wake up every day and make it through until the night comes repeatedly to experience a band like Idles. Idles isn't pretending everything is okay and they aren't about to reassure you it is all going to be alright. In fact, they may honestly do quite the opposite. Completely without any artifice, this five piece Bristol based band plays with a sense of urgency as if they have to get the message out, whether it's with Mother insisting and upping the ante about how many hours and days a week his mother worked and how to scare a Tory) (p.s. it's by reading!) or with The End insisting upon life's beauty despite all it's applied agony.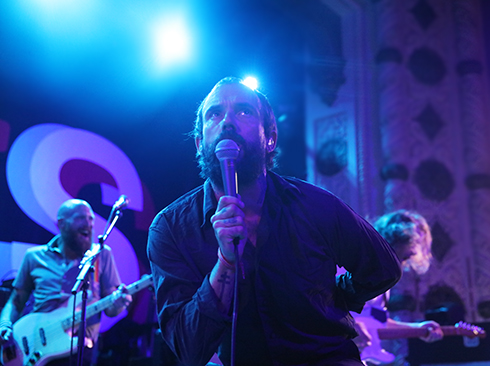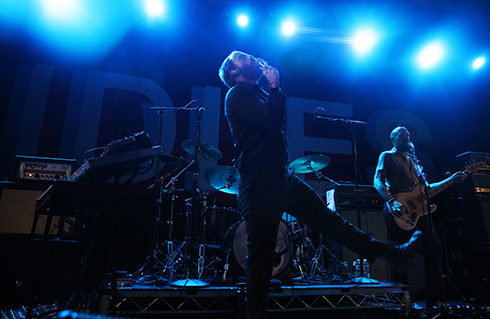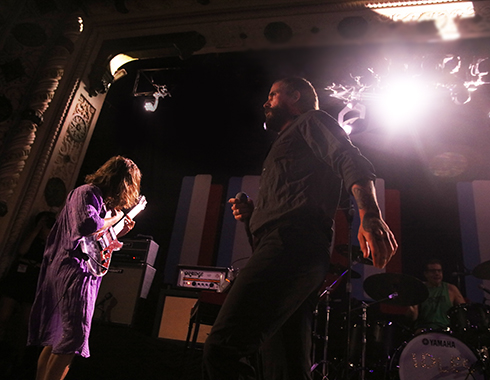 Live, that edginess was even more apparent and amplified with a sold out crowd who sang their hearts out and knew every lyric by heart whether it was "So I raise my pink fist and say Black is beautiful" during Grounds or "Love Yourself" during Television or "Medicate, meditate, medicate" during Meds. This wasn't just a sold out crowd but a deeply devoted one who started moshing and crowd surfing as soon as the band started. Yet, there's also a gentler side and sincerity to a band whose Welsh lead singer, Joe Talbot professes his love for immigrants and feminism and proclaims how much he despises the monarch. Talbot can also then joke between songs about having to recover from eating Chicago pizza for the next five days. Of course, as soon as the music starts up again, he's back to pacing, swinging his mic around, and leaning in to the audience to shout intimate declarations against fascism.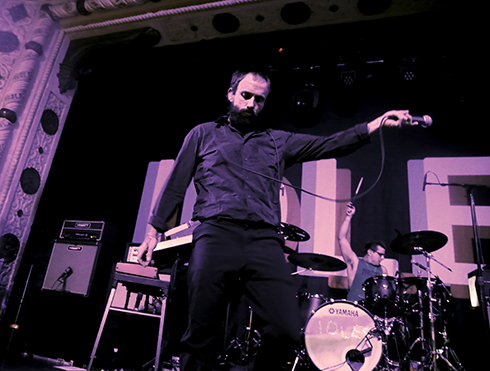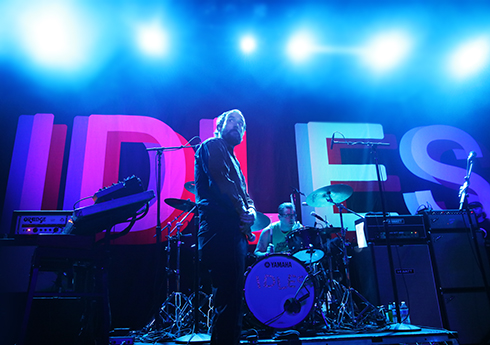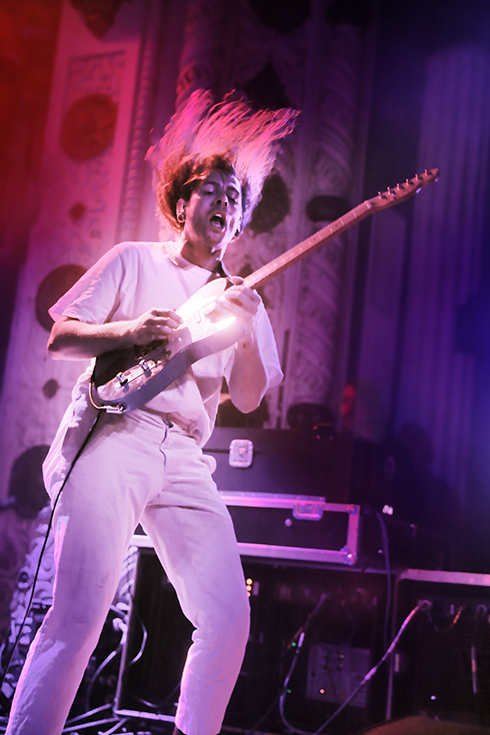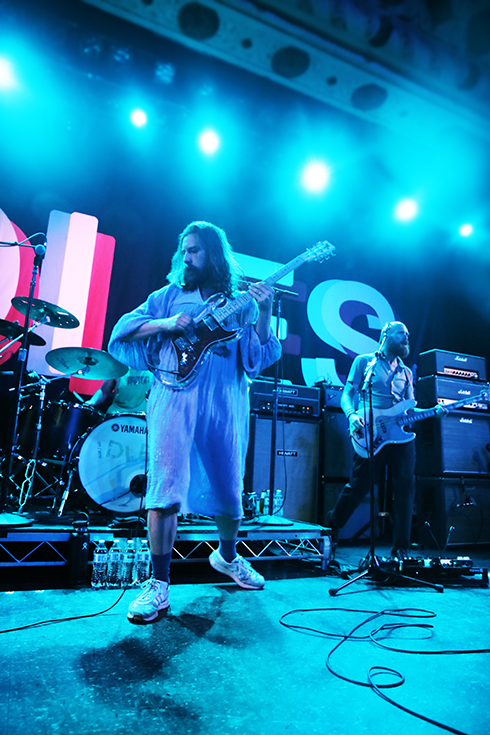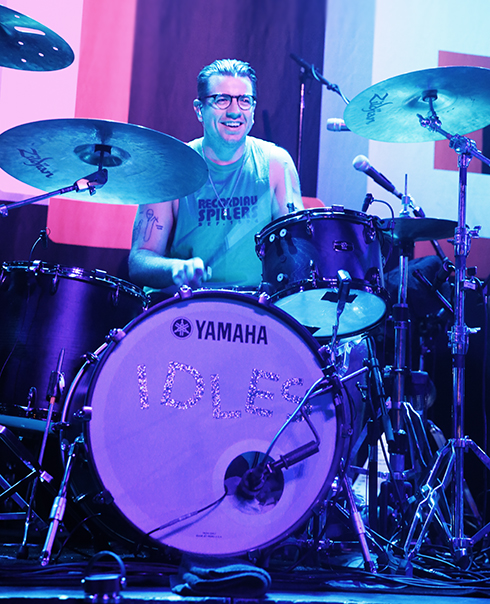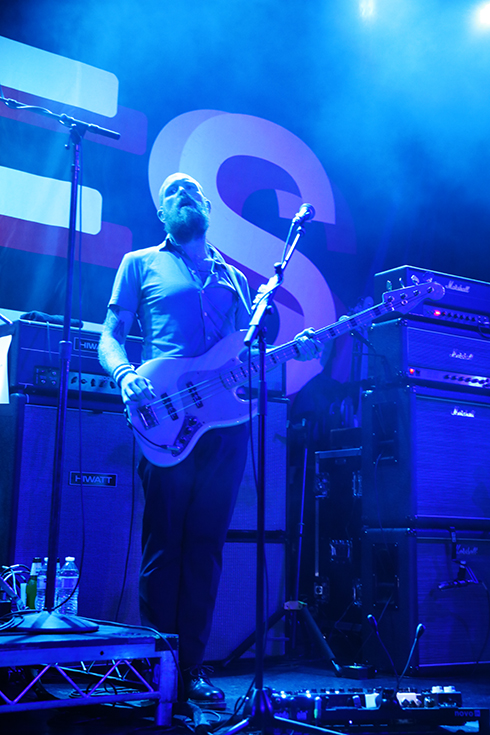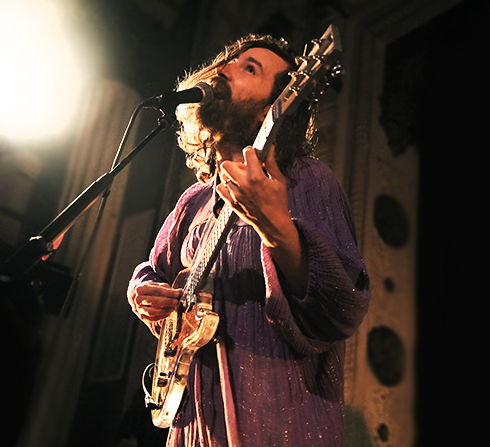 One can definitely also be enamored with not only the intellectual lyrics for these songs but with the incredible tightness of this band and their ability to connect with the audience. Guitarists Mark Bowen and Lee Kiernan were especially animated, playing off each other's riffs and even crowd surfing themselves while Talbot went on his erudite rampages. What the audience heard was pure power as the band delivered songs from their thus far quite prolific four album career. At times, the rhythms can be as jarring as they are uncompromising but they always land in a way that might make one forget how well these songs are actually constructed and relish in the sum of their parts.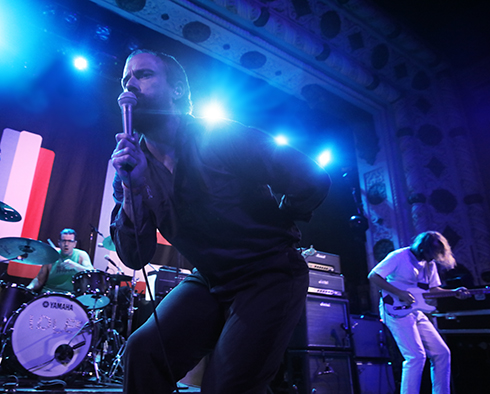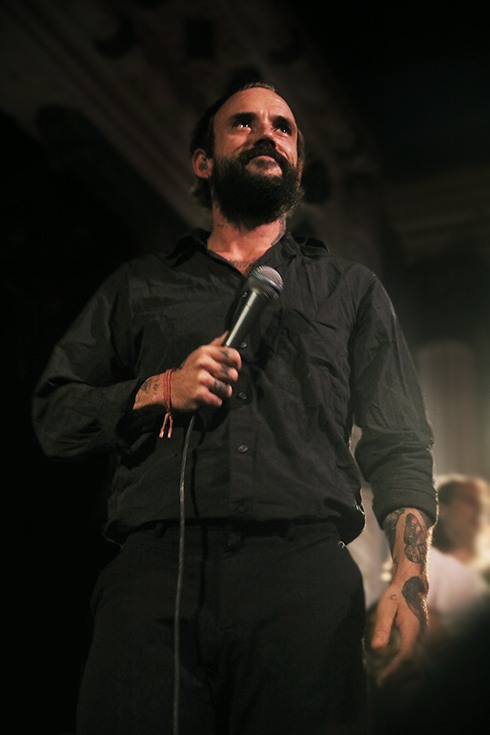 It's very rare to see a show that feels this momentous. In fact, the last show this reviewer/photographer can remember seeing that echoed in its intensity at The Metro was Grinderman back in 2007. With their wall of amps, their sound was incredibly heavy hitting. Idles played their 90 minute set with such a passion that demanded the following grow even larger and louder. Perhaps, if the world would just listen to this band with the same vigor they play and let their insights take hold, we'd see some actual changes take place.
Setlist: