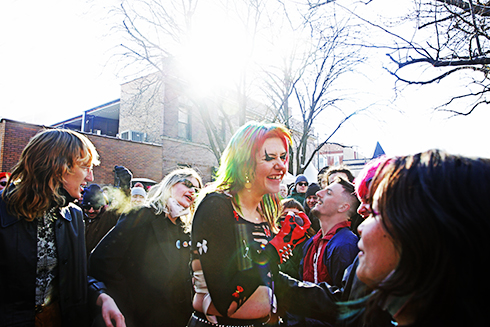 27 February 2022
There's no club in the world like The Empty Bottle and I think Chicagoans all breathe a selective sigh of relief in knowing it is still surviving and even thriving during this time. Music Frozen Dancing is nothing new for this exceptional club. The concept (from the mindset of Chicago) a way to say goodbye and don't let that metaphorical door hit you on the way out to winter. We hate it here. The months are super long even with shorter days. We feel like we'll collapse if we have to shovel out our parking spots and claim dibs one more time. We yearn for the sunlight to remind us that getting our requisite Vitamin D is a thing and we have to be careful with every step that we don't slip and fall on black ice. Even for those who don't suffer from Seasonal Affective Disorder, by the end of February in Chicago we are just completely over Winter. We are ready to leave this abusive relationship for Spring whenever we get that call back!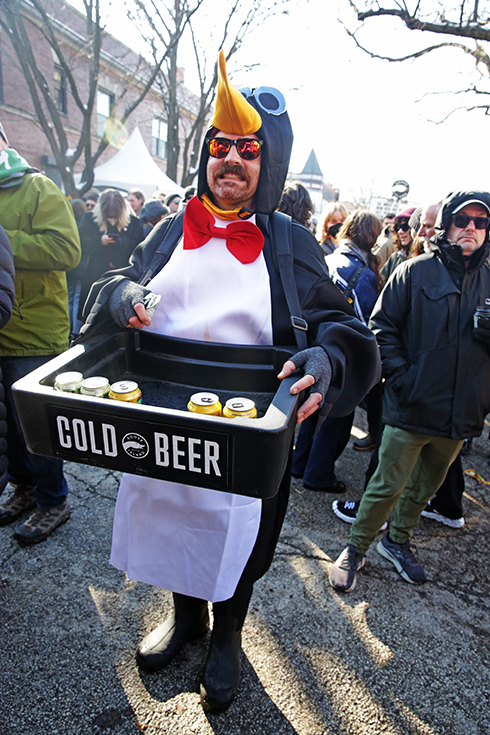 There have been a few Music Frozen Dancing events when it is has been even unseasonably warm and the outside heat lamps didn't even really need to be on. But, there's always that Music Frozen Dancing day temperature the matches the February date perfectly. And, who would hold a festival outdoors in Chicago at the end of February anyway? Luckily, the same people who know the necessity of booking fantastic bands that bring the energy. You can't get frostbite or die of hypothermia if you're too busy dancing, right…..right? Someone let me know please because it was a straight 7 hours that I enjoyed this event and I didn't think to check myself over afterwards!
Despite the cold temperatures, it is also important to note that we all really missed this last year because of the pandemic. This was the 8th Music Frozen Dancing event and let's hope there will be many more to come!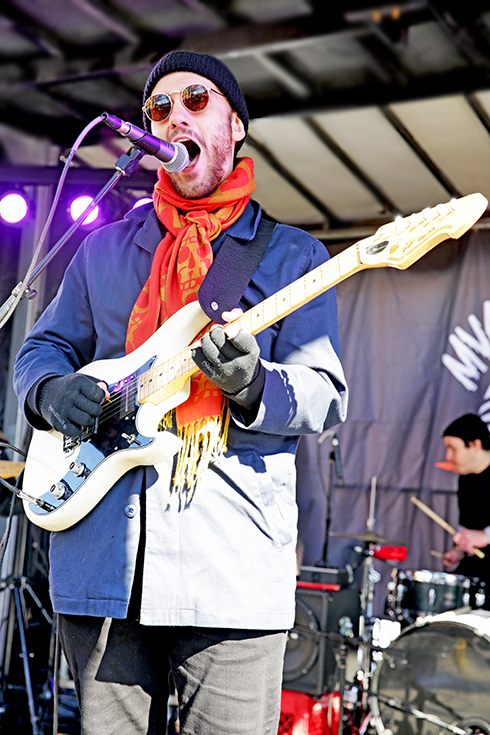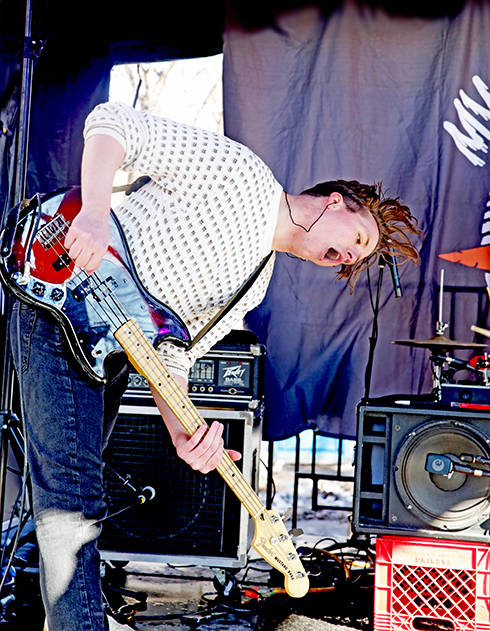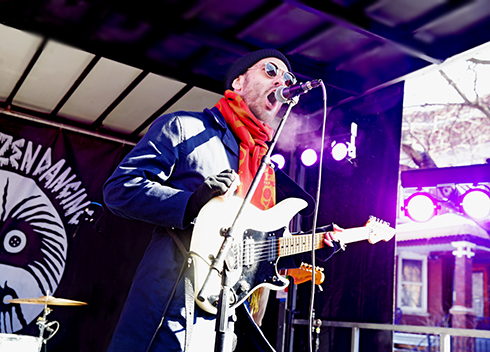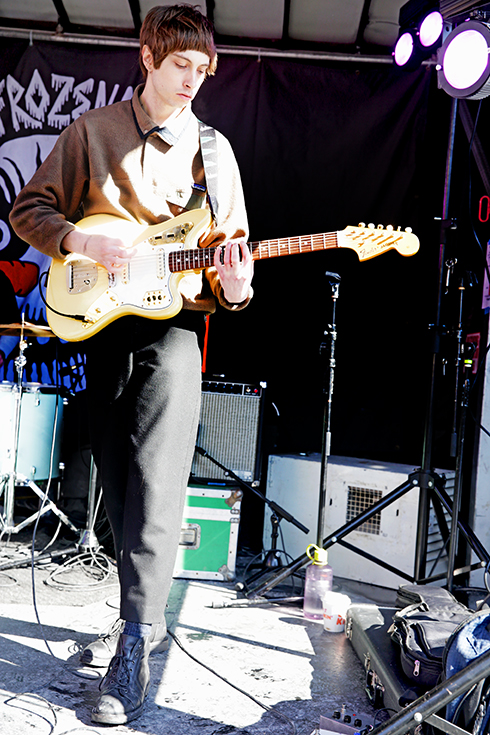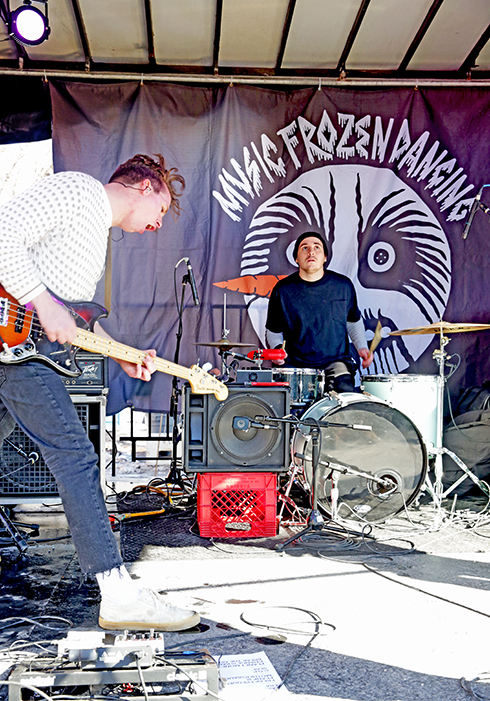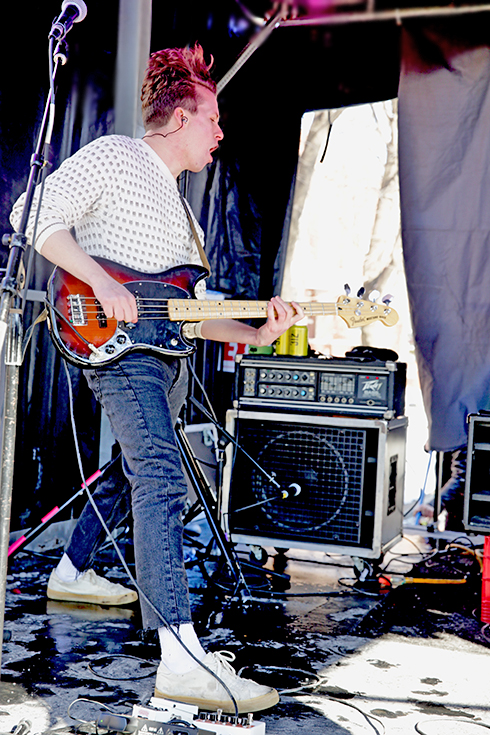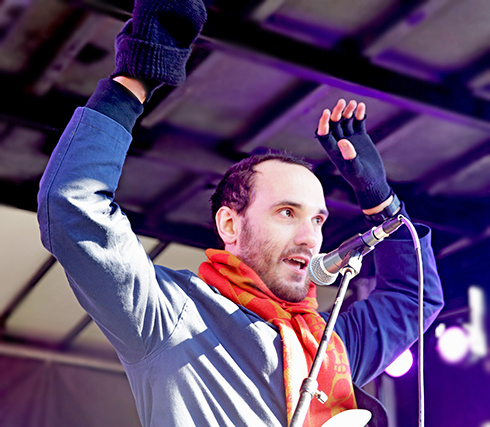 The day began with Chicago four piece Stuck, with their jarring yet also catchy and energetic rhythms and their vocals are often edgy and delivered in a way that seems like an accost on the senses. Lead singer Greg Obis in particular belted out his vocals and helped warm us up a little more for the day. The band has one fantastic full length album Change is Bad and and equally solid EP Content That Makes You Feel Good which features the song "City of Police" we can all relate to. It's especially important to comment on how tight this band is live, especially in these low temperatures. Their bassist, David Algrim, was especially remarkable and really drove the rhythms. The band pulled off tracks from both albums effortlessly with a 40 minute set that felt like it went by in the blink of an eye.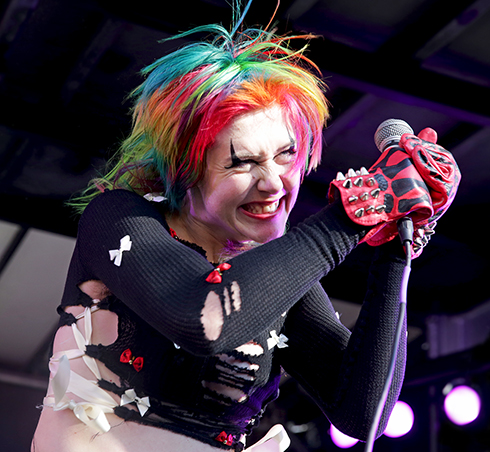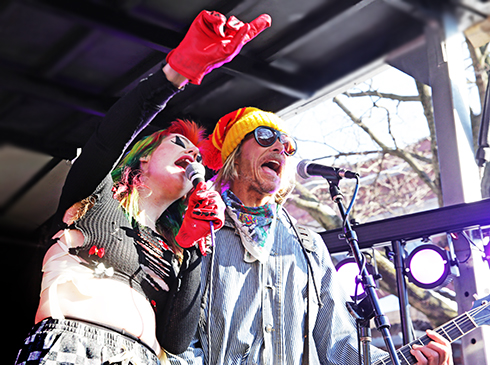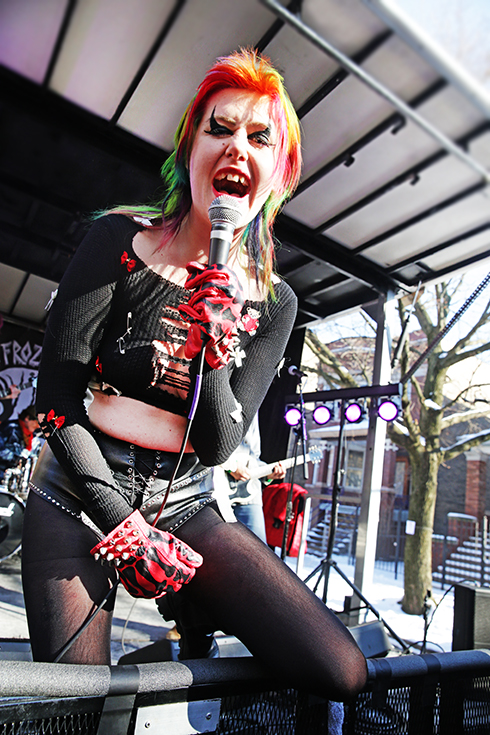 Surfbort is the kind of sloppy fun NYC band that remind you about how it is to be young and have a ton of energy to live every hour like you were made of the good stuff. It made me think back to the best of Black Lips or just makes me imagine what it would be like to surf on a Brooklyn blacktop not caring if you slip over the edge because then the clouds could just catch you. Female lead Dani Miller looked and acted as if she emerged straight from a DC Comic like Harley Quinn punk rock anthems. She'd be too busy having fun to worry about The Joker. Besides, she'd rather be jumping into the audience to mosh than being bored with him.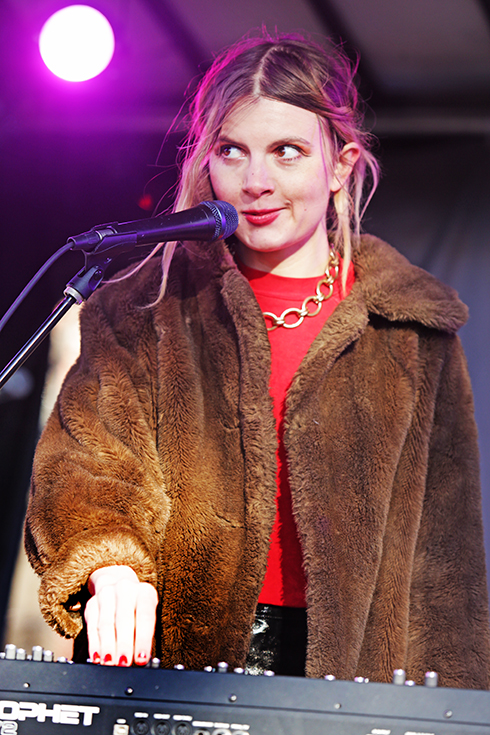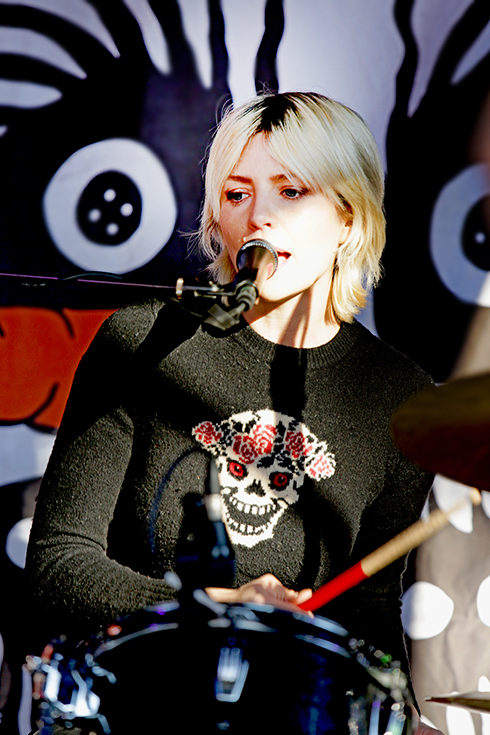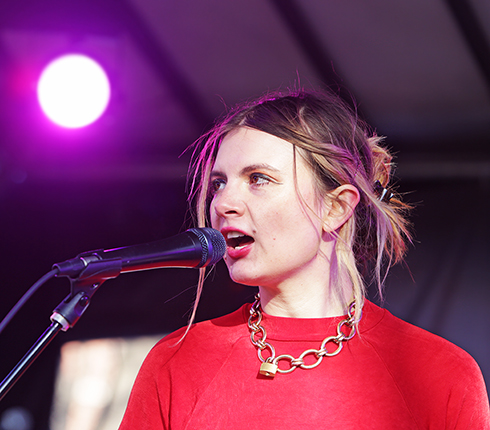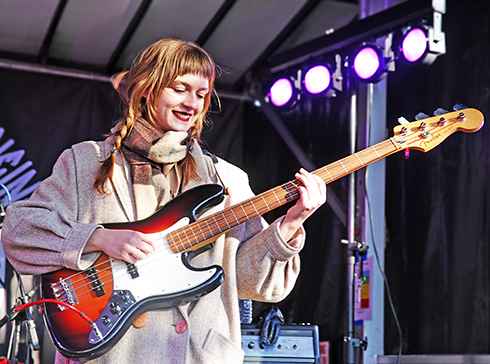 Los Angeles based three piece Automatic was perhaps the most melodic and aligned with pop music of the day (perhaps also shivering the most considering the drastic change in climate) with very catchy songs and an excellent melodic accompaniment of keyboard and synth with an alternating vocals between drummer, Lola Dompé, and lead singer, Izzy Glaudini. You could tell they were absolutely freezing but they made the best of their 35 minute set with only a minor technical difficulty at the end cutting the set time short byabout 5 minutes.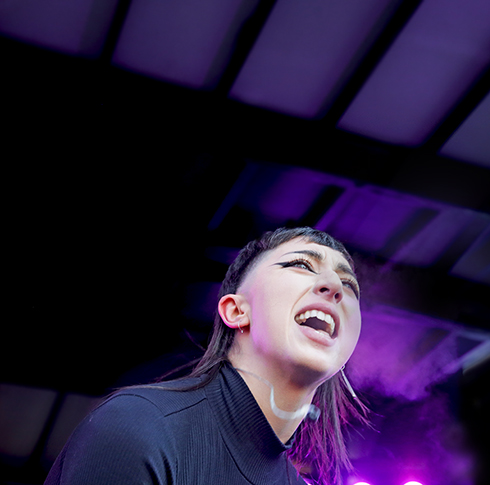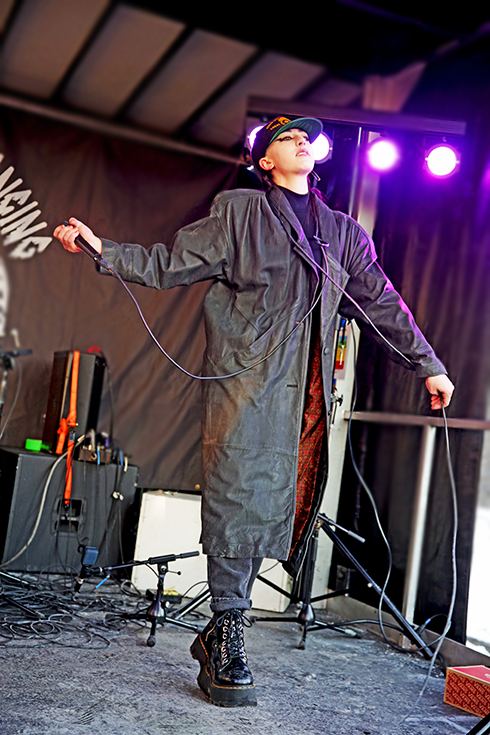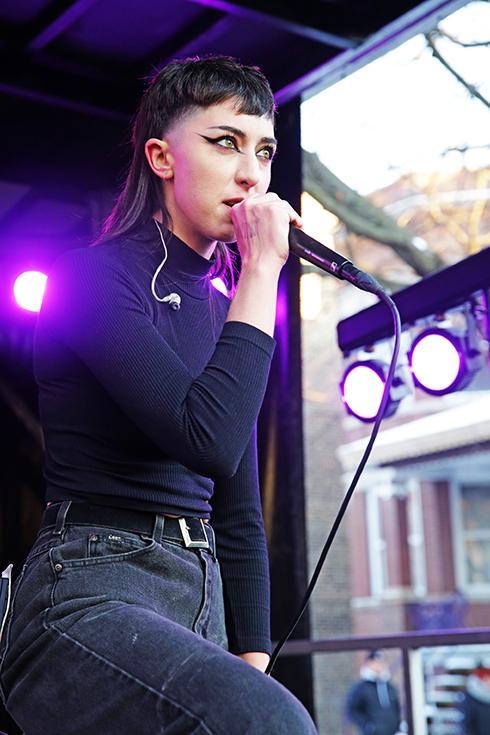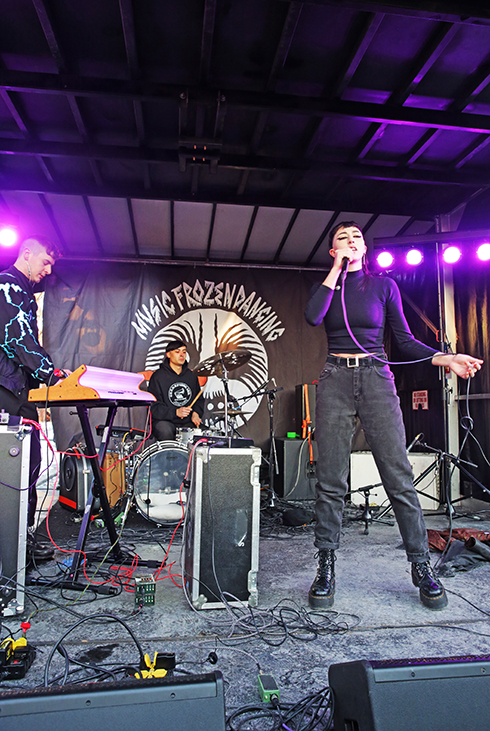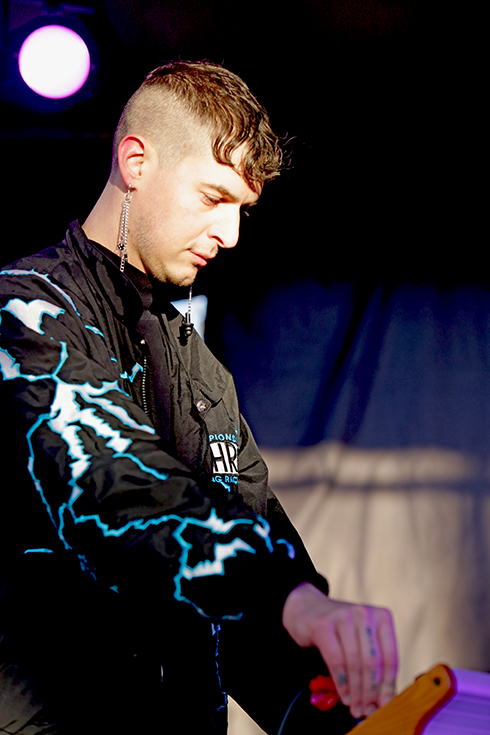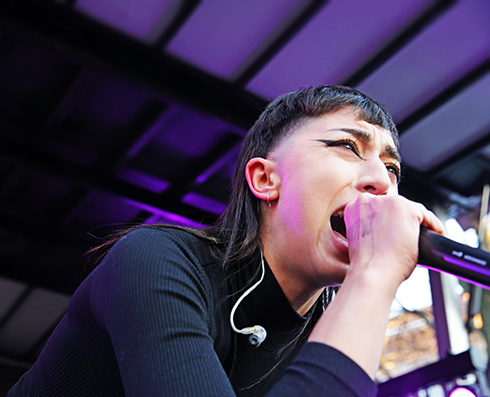 It's hard to believe the goth beat synth trio Pixel Grip is from Chicago and not say Berlin instead. They have a sound best suited for dark clubs where you can dance like no one is watching so it was strange yet super fun to see them underneath a pale winter sky. With beats that are just unpredictable enough to keep you interested and hooks catchy enough to keep you longing for more. Lead singer Rita Lukea is a tour de force!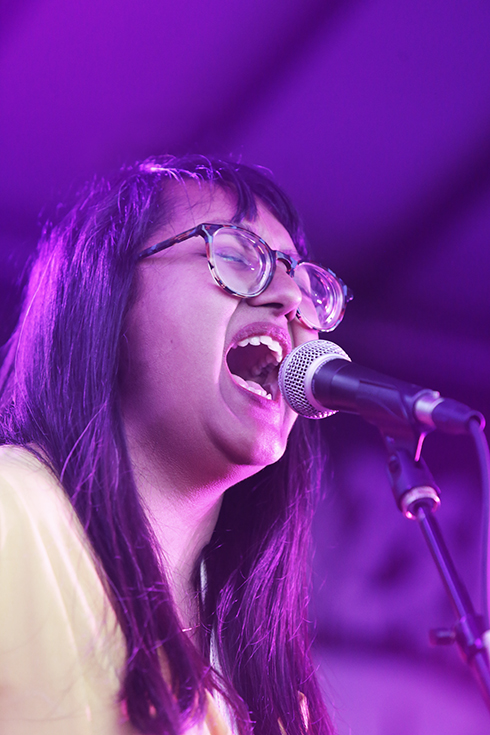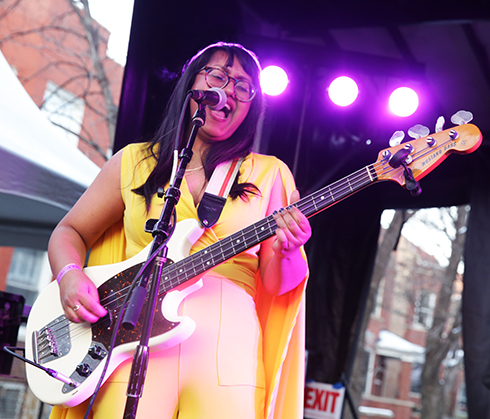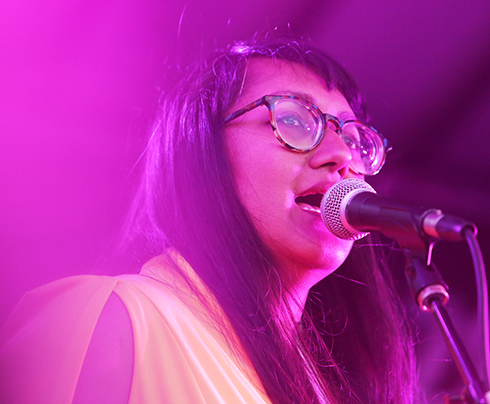 If it isn't quite garage or pop or punk but the perfect catchy combination of all three, you're probably listening to Sweeping Promises This Lawrence, Kansas duo sure knows how to engage the listener and an audience and, even though they played as a trio with nice tight drumming, it's really the chemistry between singer and bassist, Lira Mondal, and guitarist, Caufield Schnug, that makes the live energy work. The pair possessed an excellent momentum to highlight their best tracks from their 2020 full length release Hunger For a New Way Out!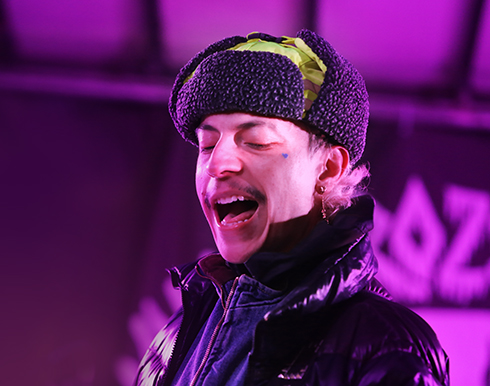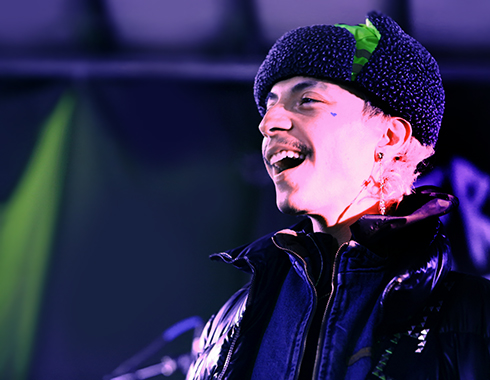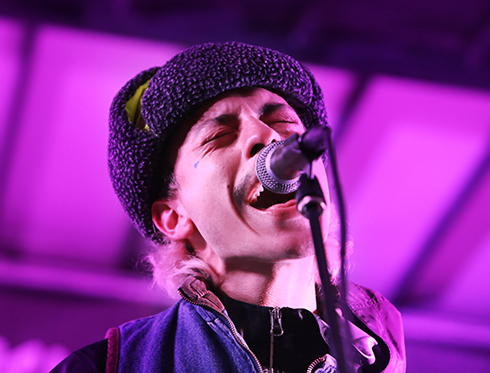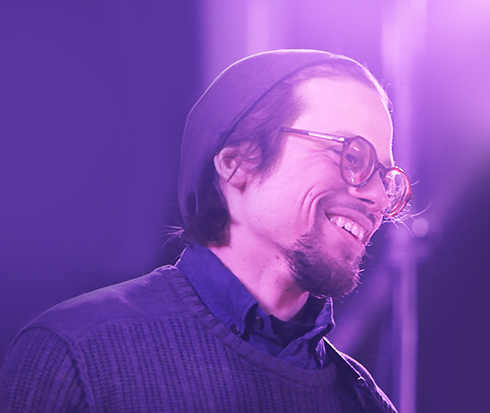 Headliners Divino Niño are a Chicago based band with Colombian roots who play music that is sung both in Spanish and English and has some catchy energy intermixed with languid tropical vibes. You could linger and savor these chords when you aren't too busy moving your body to keep warm. This talented band includes Camilo Medina, Javier Forero, Justin Vitorri, Guillermo Rodriguez-Torres, and Pierce Codina and it was great to hear the exchange of vocals between band members and instruments along with an interesting mix of pop, rock, and psychedelic styles on a stage set up with Orange amps galore. Though there were some technical difficulties, the band was able to successfully play some of their excellent dreamy tracks to headline the festival and take some of us numbed by the cold through the rest of the night.