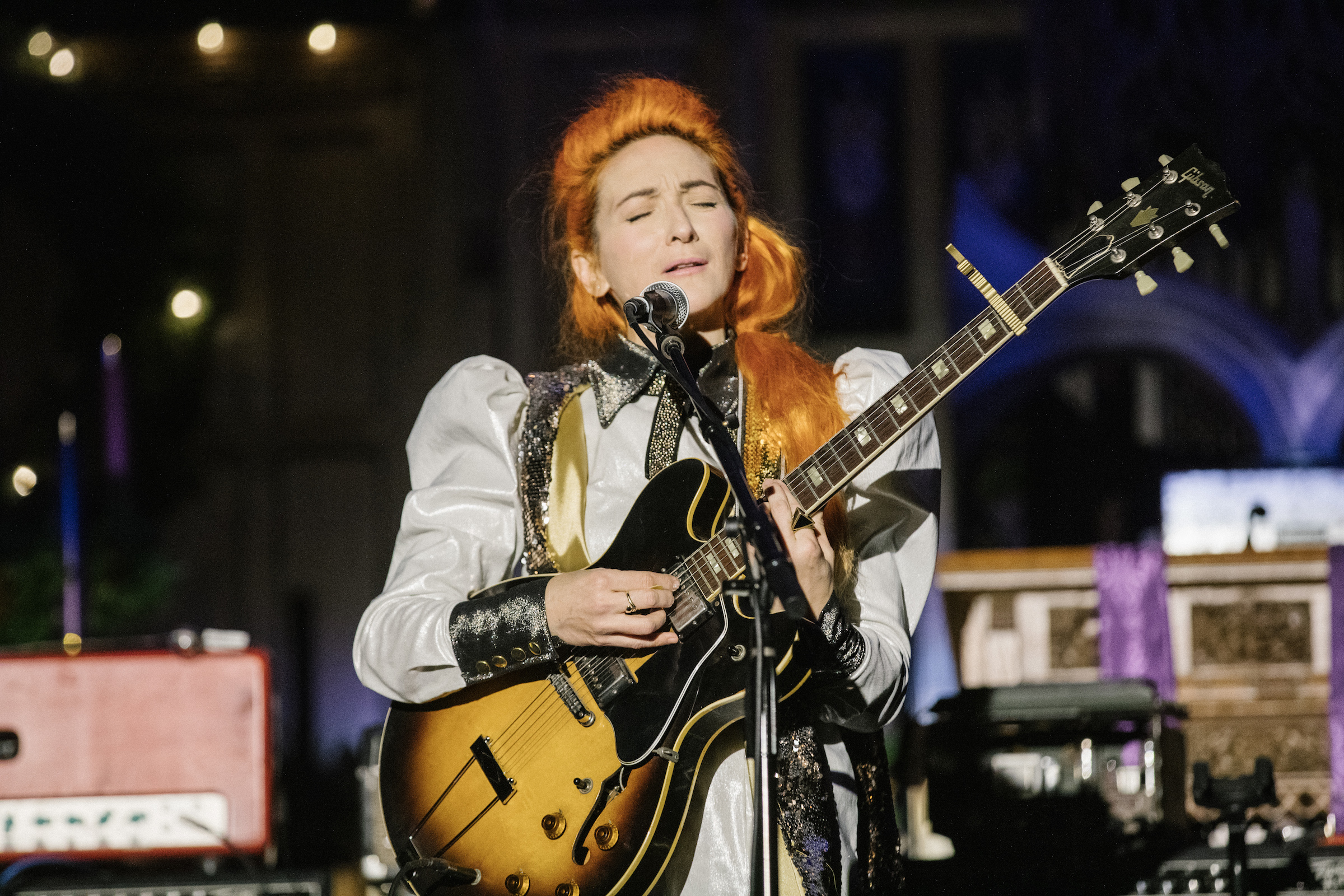 15 December 2022
Photos by Alec Basse.
Shara Nova performed a captivating solo set as My Brightest Diamond when opening for the fifth of seven seasonal Gezelligheid concerts by Andrew Bird on Wednesday night. The event took place beneath towering stained-glass windows and lofty stone walls in the Gothic and sacred setting at Chicago's Fourth Presbyterian Church on the Magnificent Mile.
Bird has resumed his seasonal Gezelligheid series in his hometown of Chicago after hitting the pause button in 2020. Nova has been the featured guest throughout the sold-out run. She joined Bird's headlining set on Wednesday to harmonize on songs including "I Felt a Funeral, In My Brain," "Alabaster," and John Cale's "Andalucia."
During her own set, Nova premiered new material alongside older favorites. The fresh fare connected thematically to the evangelical ministry of her grandfather, who traveled the southern United States in the early part of the 20th century. The classically trained singer accompanied herself with glissando strums of autoharp during "Have You Ever Seen an Angel." Listeners were invited to get cozy (reflecting the loose definition of Dutch term "gezelligheid") before "A Stagnant Hour."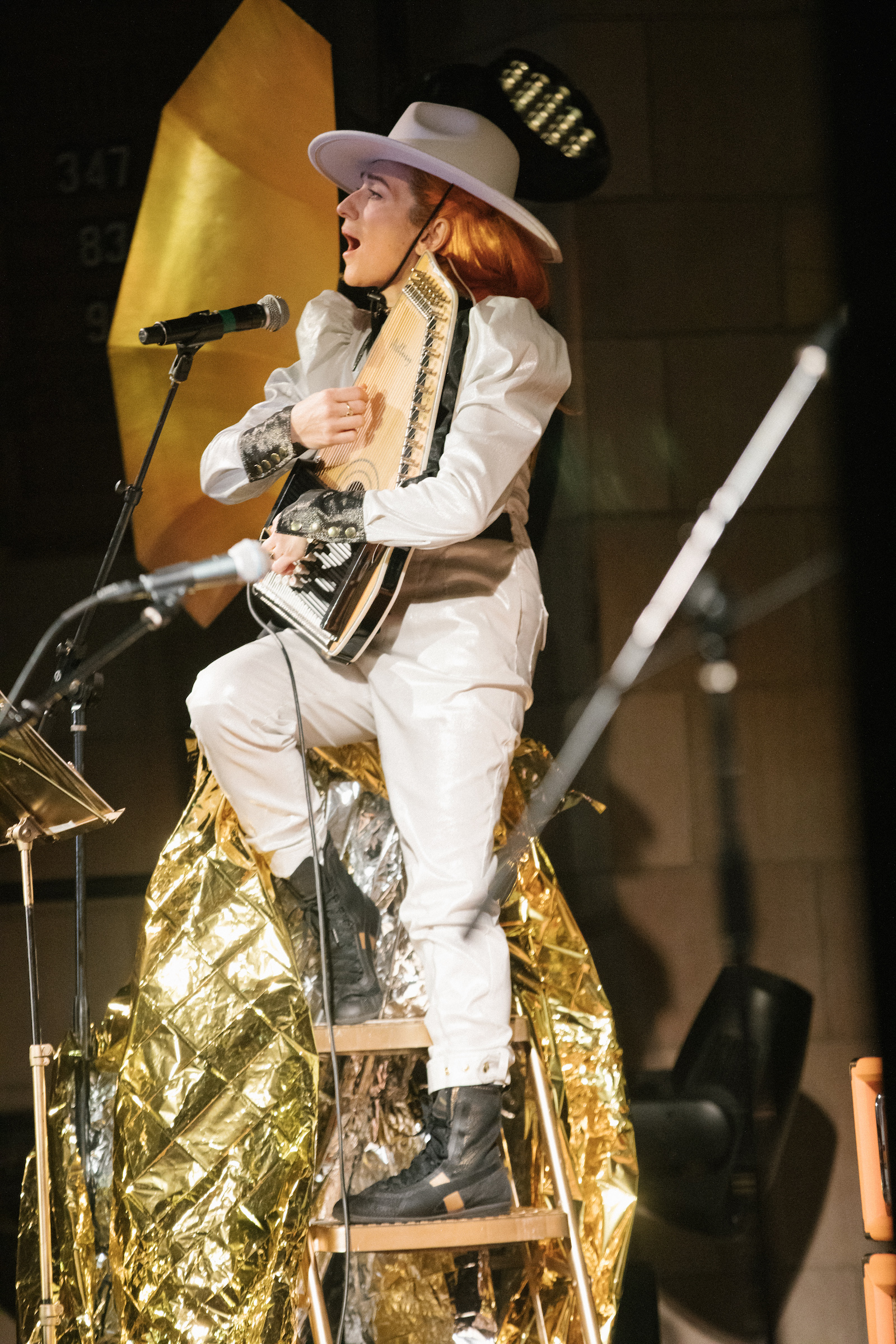 "As a pastor's daughter and granddaughter, I start to act out when I get into spaces like this," Nova explained before performing new song "Black Sheep." The singer had transformed a coatrack into her theatrical wardrobe supply, donning a black cloak and hat over her shimmering white jumpsuit as she began the song. "If you ever see a black sheep, don't give 'em any rules," she sang with jazz-schooled inflection while walking down the center aisle and coaxing the audience to hum along to a descending four-note line.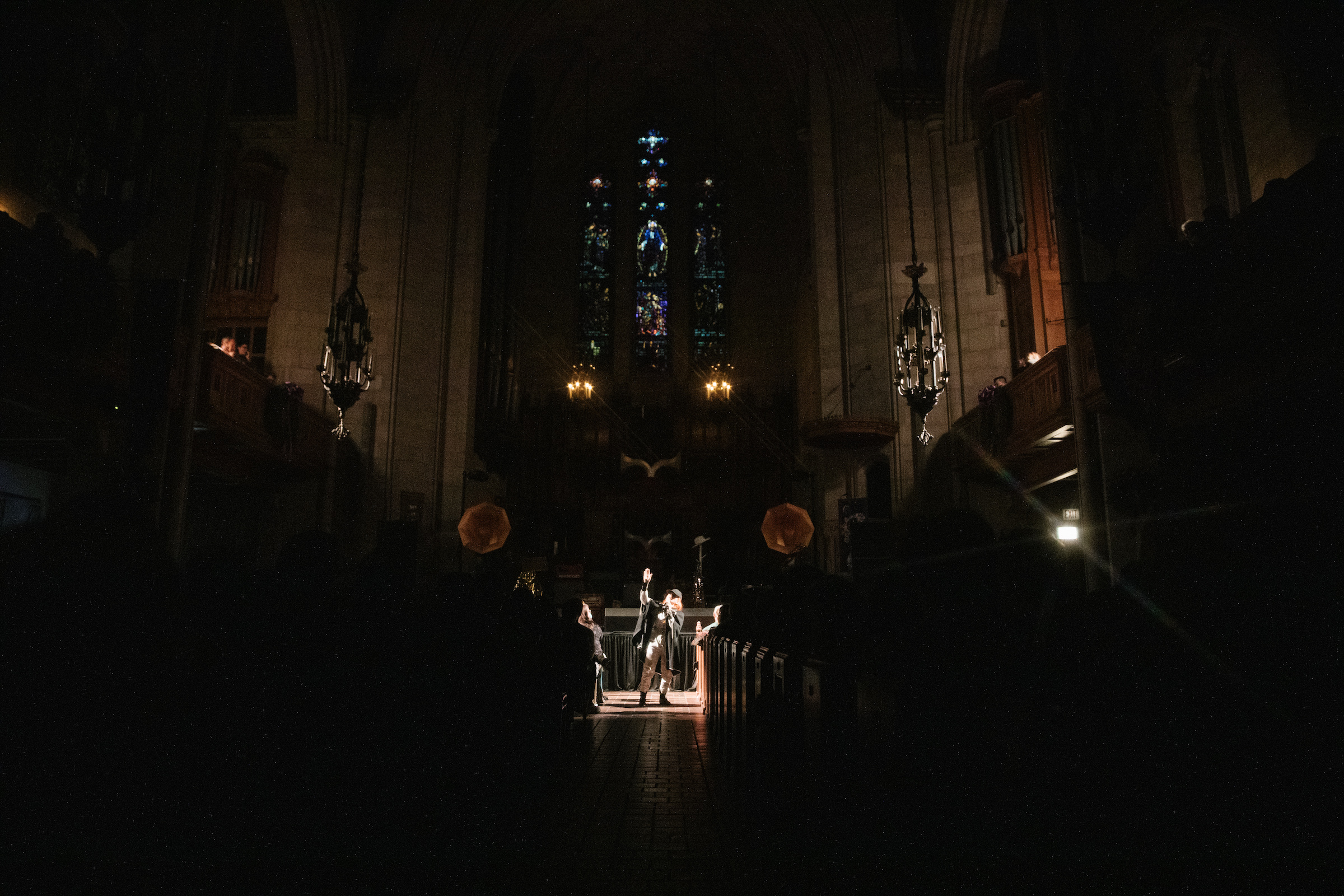 "A Million Pearls" from 2018's A Million and One was a song of defiance and self-worth. "Thanks to all the times it was said, 'You can't, you can't, you can't,'" sang Nova. "Well I did, I do, I do," she added. Nova donned a yellow raincoat and hoisted a blue umbrella during the album's "Sway." "Fourth Presbyterian just turned into a rowboat," she said mid-song, leading the audience to take up the imaginary oars from their positions in the pews.
"Be Brave" from 2011's All Things Will Unwind celebrated the value of the dissenting voice and the outrageous pursuit of hope. Nova's set concluded with the same album's final track "I Have Never Loved Someone," a heartbreakingly gorgeous expression of a mother's eternal love. The emotive song was rendered with power and drama sufficient to move many to tears.