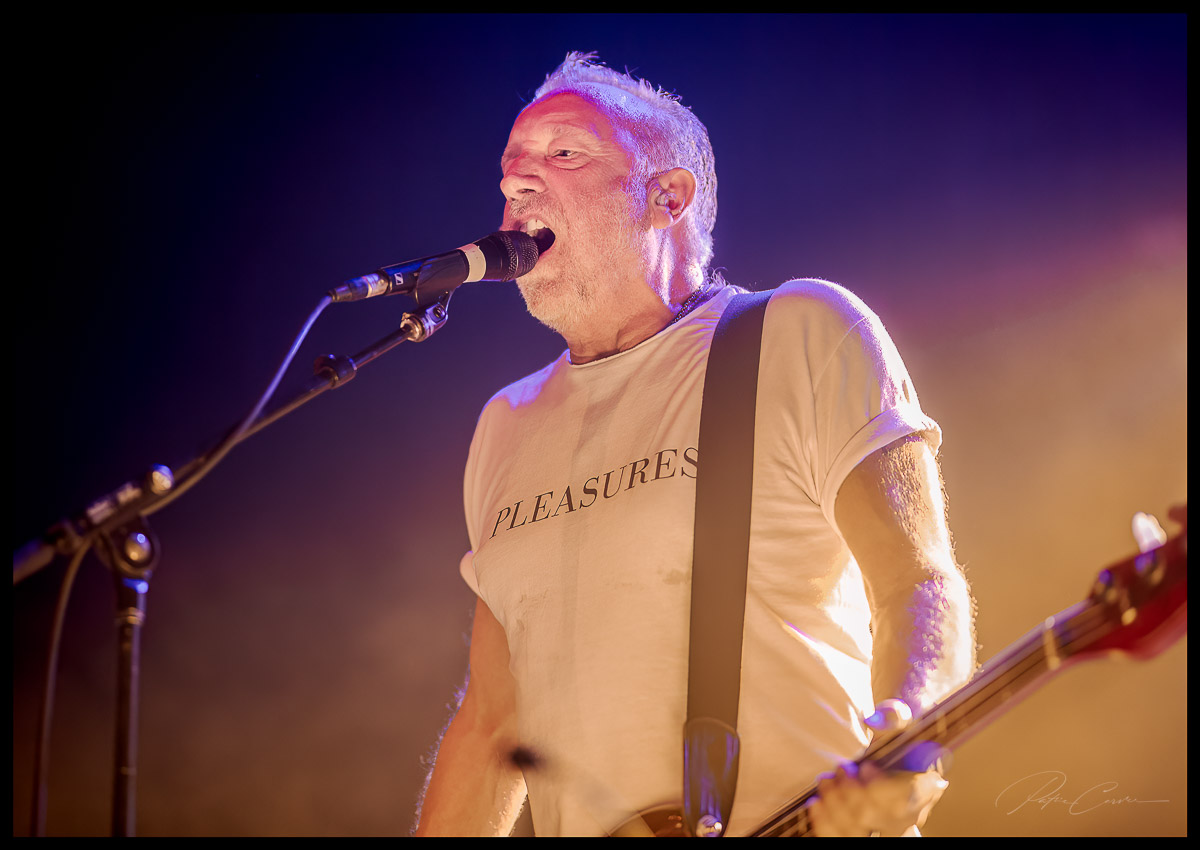 23 October 2022
Whenever I review Peter Hook and the Light, I feel like I am penning a ghost story. Hook and company are known for reviving New Order and Joy Division albums as live shows, often surpassing the current New Order lineup in capturing the sound of their Haçienda days, when New Order was truly producing innovative and challenging music. I'm overcome by that haunted feeling even more so when writing about Hooky's latest tour, back-to-back performances of Joy Division's two complete studio albums: Unknown Pleasures and Closer. Dubbed Joy Division: A Celebration, the very name of the tour holds connotations of a memorial service.
El Ten Eleven opened the night with a solid set. The duo leans heavily on looping and shys away from vocals – a normally toxic combination in rock bands that is used as a mask for lack of talent. However, El Ten is masterful in their crafting of emotive swells and storytelling in the absence of words. The highlight of the evening was "Three and a Half Feet and Rising." Evocative of smart shredders like guitar wizard J Mascis, bassist Kristian Dunn's sound was satisfying and decimating at the same time. It was a great lead in to the main event.
As is tradition, The Light opened for themselves with a small set of New Order songs, the first of which being "ICB." Confirmed in a 2013 interview by Hook as being an acronym for Ian Curtis Buried, it was a fitting beginning for the evening. This was followed by the deceptively bizarre "Procession" which turned out to be one of the gems of their New Order set. The melody of "Procession" is so straightforward and clean that it borders on being mundane. However, that grotty bass line coupled with disjointed lyrics is a classic example of New Order's early greatness as once again the devil is in the details. The brilliant pause in the opening line between "There is no end" and "to this" alone makes this song worth talking about still, more than forty years after its initial release.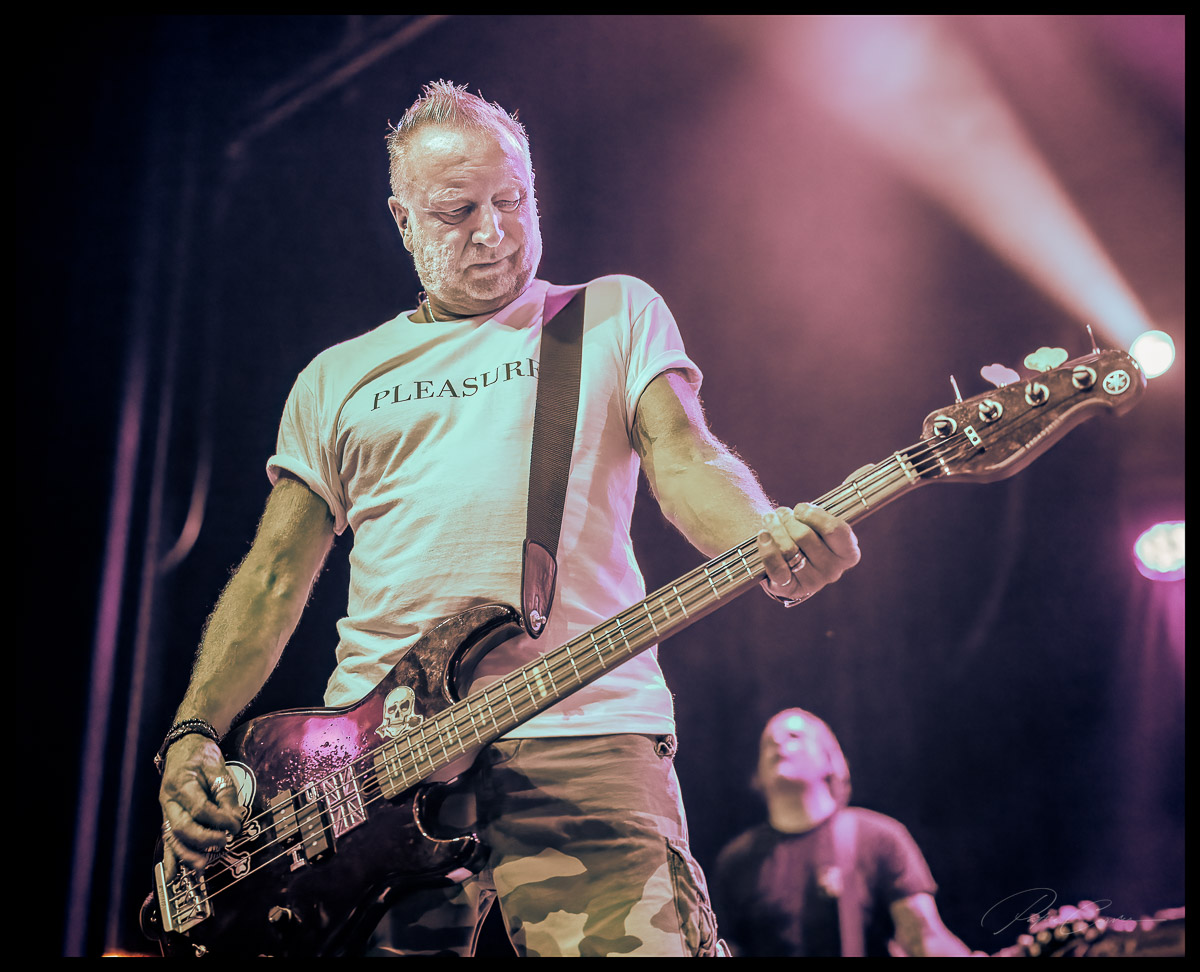 Photo by Patric Carver
Jocelyn Bell Burnell was a student at Cambridge University when she discovered CP 1919, a pulsar, in 1967. The radio emissions from that pulsar would be documented in a stacked plot, which would be reproduced in astronomy textbooks. One of those textbooks would find itself in the hands of a very young Bernard Sumner in the late seventies. There's been a lot of controversy around whether or not Burnell truly received the recognition she deserved for helping to discover and document some of the first pulsars, but I highly doubt any other image of celestial radio emissions is as widely known as that of CP 1919, which would go on to be the album art for Unknown Pleasures. Reproduced on everything from t-shirts to bed sheets, the wavy and erratic lines are easily recognizable by many, even though few know what they mean or where they came from.
This little tour down the history behind the image most associated with Joy Division could serve as a parable for the band itself. Recognized for the image, the substance of their music is not really known as widely as the image itself. So, in that respect, Hook continues to be a disciple, spreading the good word by keeping the music alive through The Light. Like many, I consider the works of Joy Division to be sacred. They are masterly works that have gone on to influence countless other sparks of musical genius.
Fortunately, The Light are worthy of the task of carrying this legacy and proved that once again at The Warfield. Unknown Pleasures was performed immaculately. "Disorder" was ripping and raw, and Hook's vocals were better than I'd ever heard them. "New Dawn Fades" shone as the beautiful, ethereal fever dream it was always meant to be, and "Shadowplay" was a gritty, winding delight. I've never been fond of the tinkering "She's Lost Control" as it sounds reductive compared to the rest of the album, but it was given new light and depth in this live performance.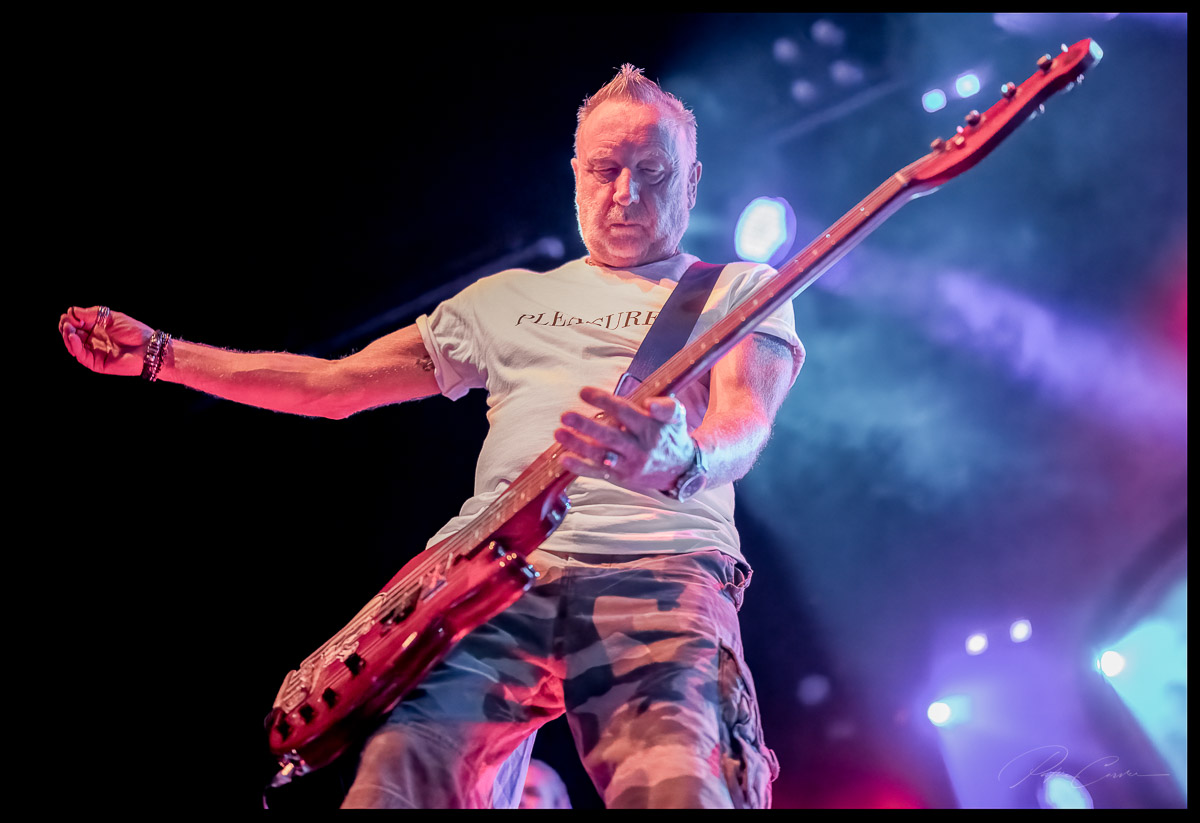 Photo by Patric Carver
After a short break, The Light cut into Closer. "Colony" proved to be a surprising standout. The maturation of Hook's voice as well as a the tightness of the rhythm section really brought this one into focus. Of course, "Twenty Four Hours" was an absolute knockout. For me, it is all about that leading guitar that absolutely reaches out and grabs the listener, dragging them through the whirling chaos. Though the band didn't know it was all going to come crashing to an end soon with lead singer Ian Curtis's suicide, the desperation of songs like this could have been the stone-cold canary in the coal mine. Nothing this disturbingly beautiful could last long, right?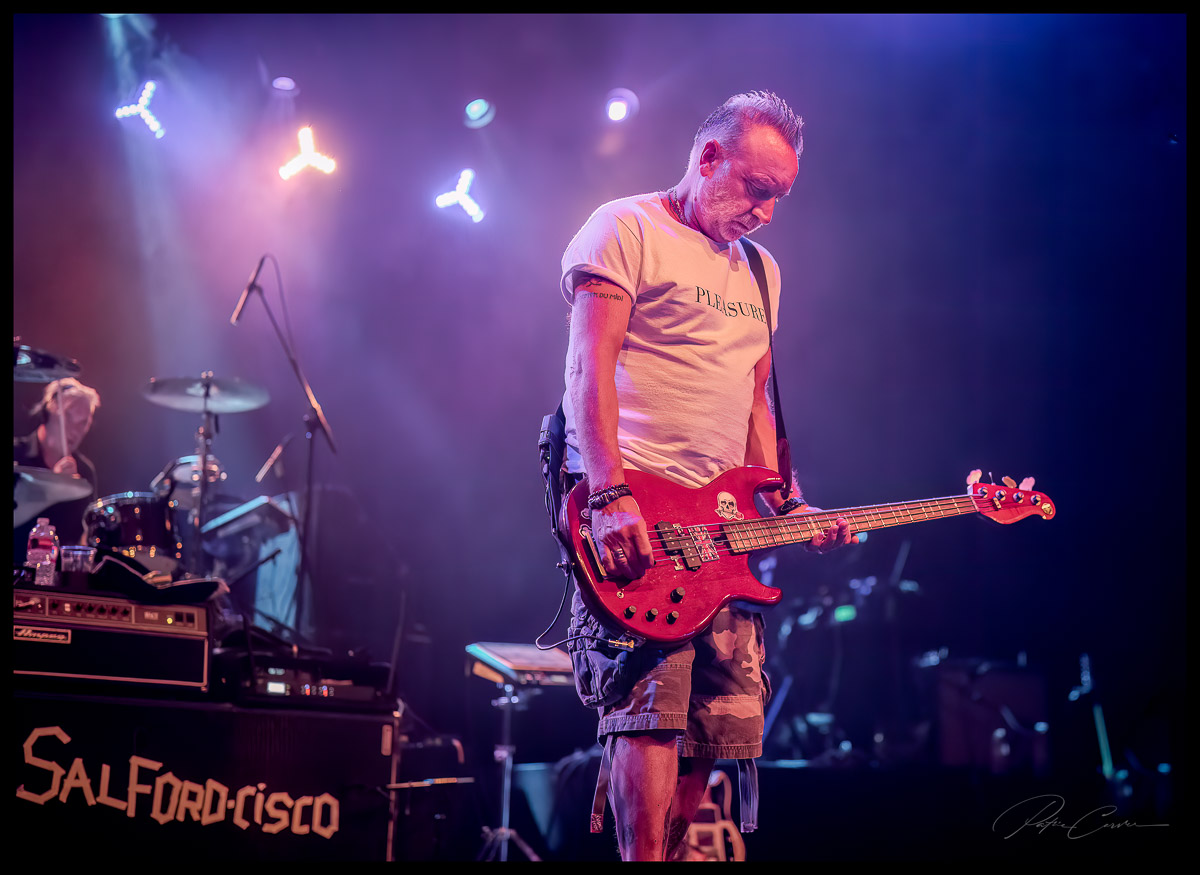 Photo by Patric Carver
The encore was really the heart of the show. After a heartfelt tribute to former bandmate Curtis, Hook started the tail end of the show off with "Dead Souls." A lot of Joy Division's brilliance lies in their ability to make the personal torments of agony and despair known in a way that is palatable and oddly comforting. Just by breaking the isolation intertwined with those emotions, Joy Division brings connection to the disconnected. "Dead Souls" was performed powerfully by Hook, evoking that sense of strong and somber. This was followed by New Order's "Ceremony" which was a delightful and a healing salve after the excoriating "Souls."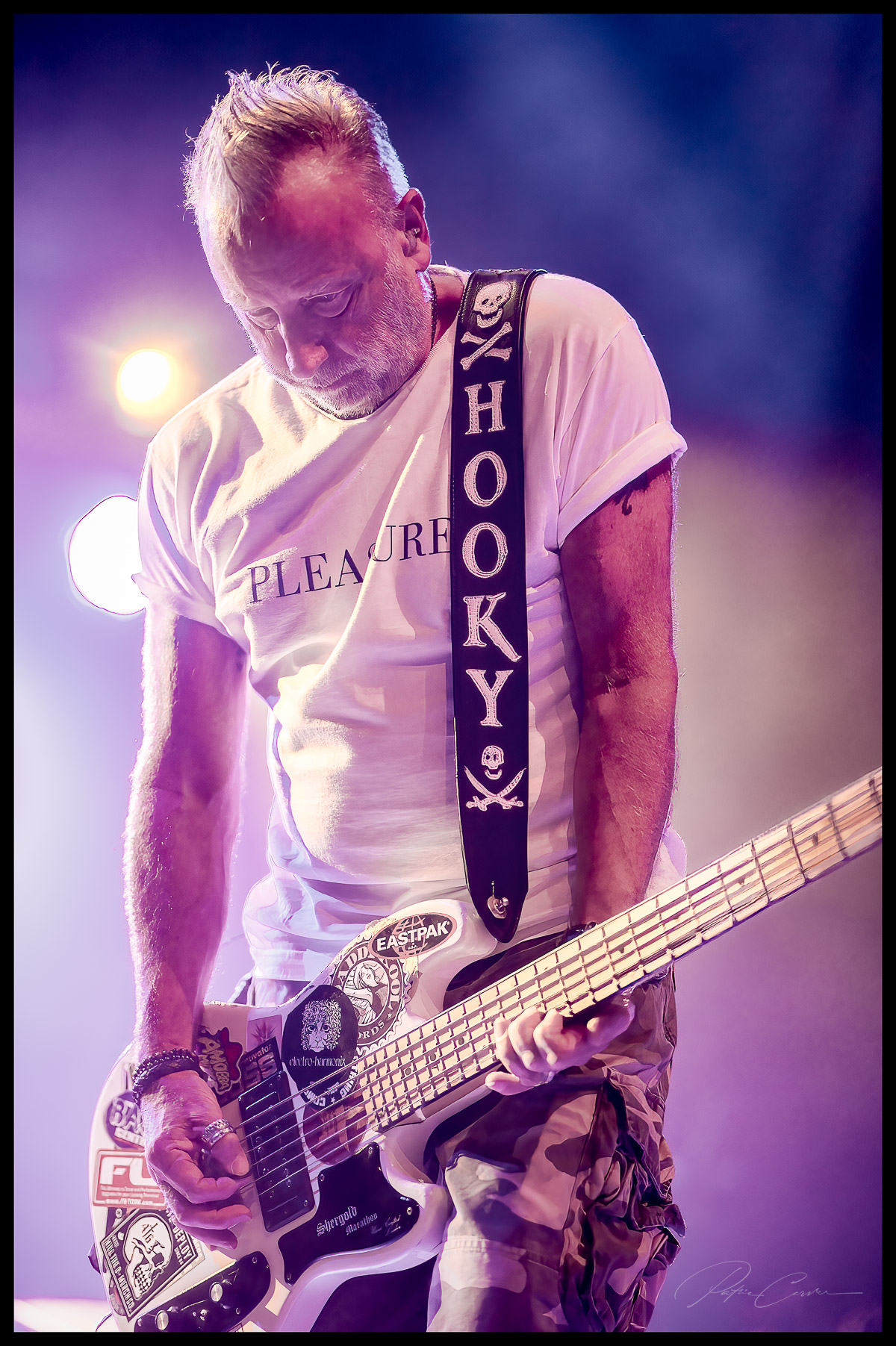 Photo by Patric Carver
Arguably Joy Division's only slightly optimistic song, "Transmission" served as the penultimate number of the evening. The chorus bark of "Dance, dance, dance, dance, dance, to the radio," seemed even more gripping than before as Hook's vocals are definitely rougher than those of Curtis.
"Love Will Tear Us Apart" was a soaring finish to The Light's near-perfect show. The hopelessness of the lyrics married to the jogging tempo and nearly jubilant, thrilling keys is the perfect metaphor for someone bound in misery while surrounded by the rush of everyday live, stuffed with its artificial pleasantries. Hook's performance of this song was a tribute – not just to Curtis but also to the love, connections, sorrow, and genius and, dare I say joy that went into the watershed music that was Joy Division's catalog. "Love" embodies distress. By taking us to the depths of loss and panic, it reminds us how necessary love and comfort are for survival.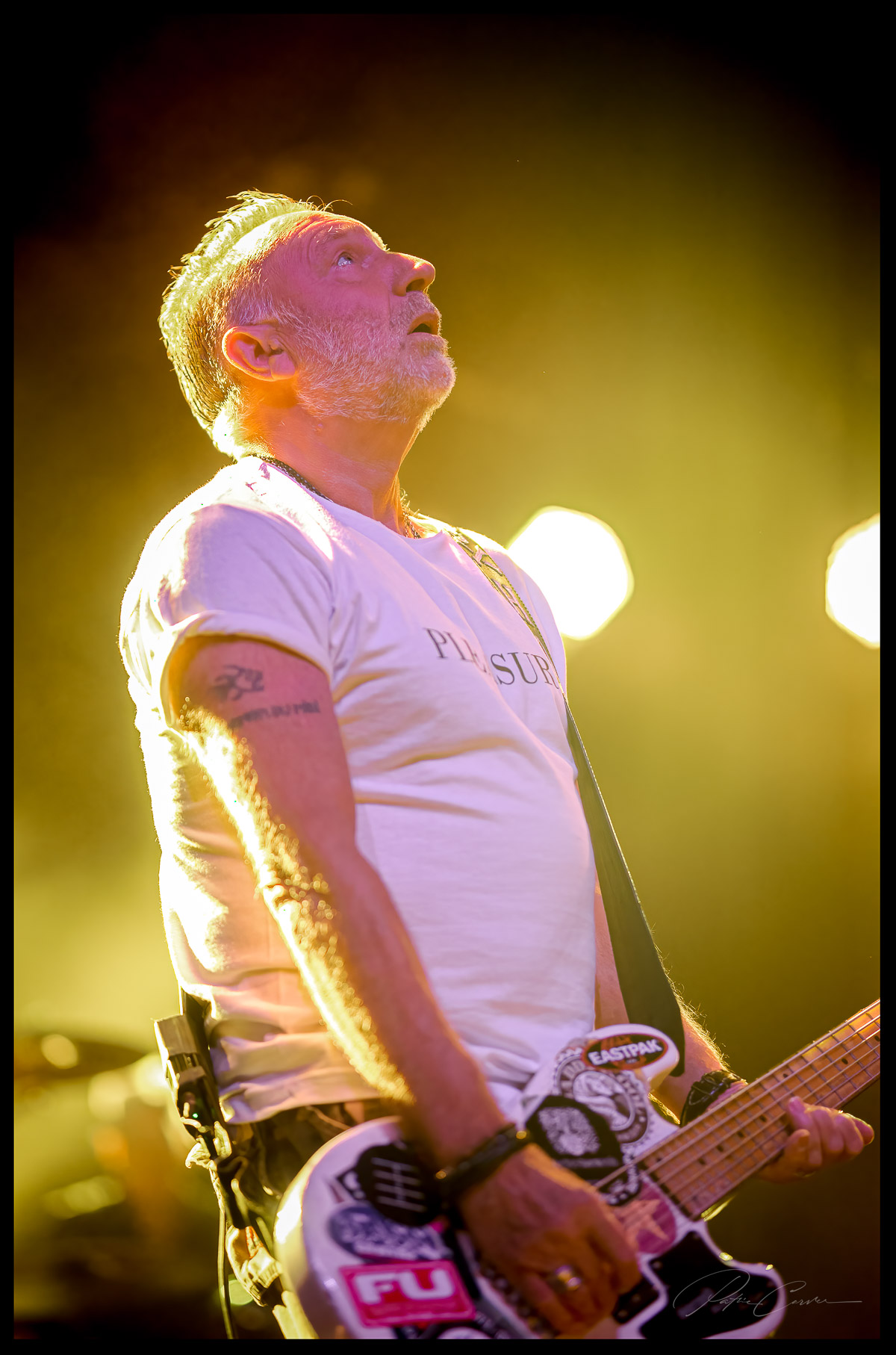 Photo by Patric Carver
Love can tear us apart, but more often than not it is all that's holding us together. Peter Hook and the Light's performance elevated memories of Joy Division from a pigeonholed view as merely being music for the miserable. By giving these albums a pulse through live performance, the full spectrum of how Joy Division forever changed the musical landscape for the better has been preserved. The Light's show at The Warfield, like the creation of the original albums themselves, was an act of love and connection.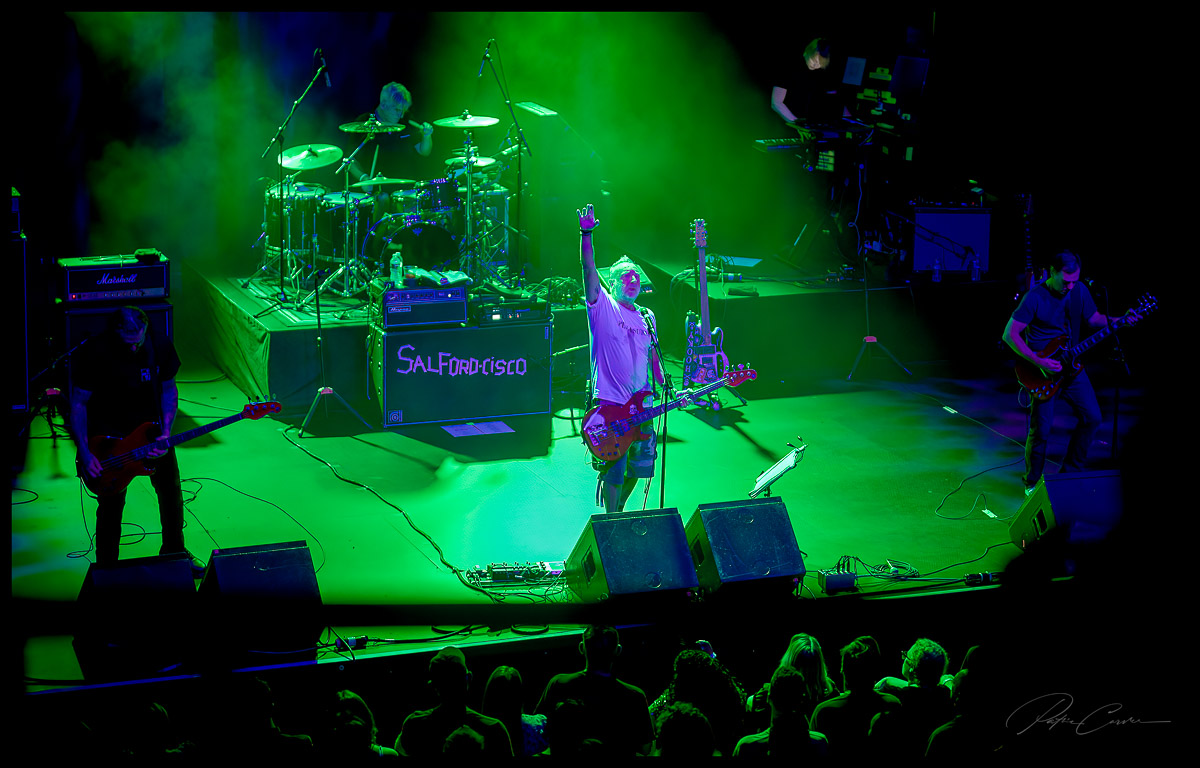 Photo by Patric Carver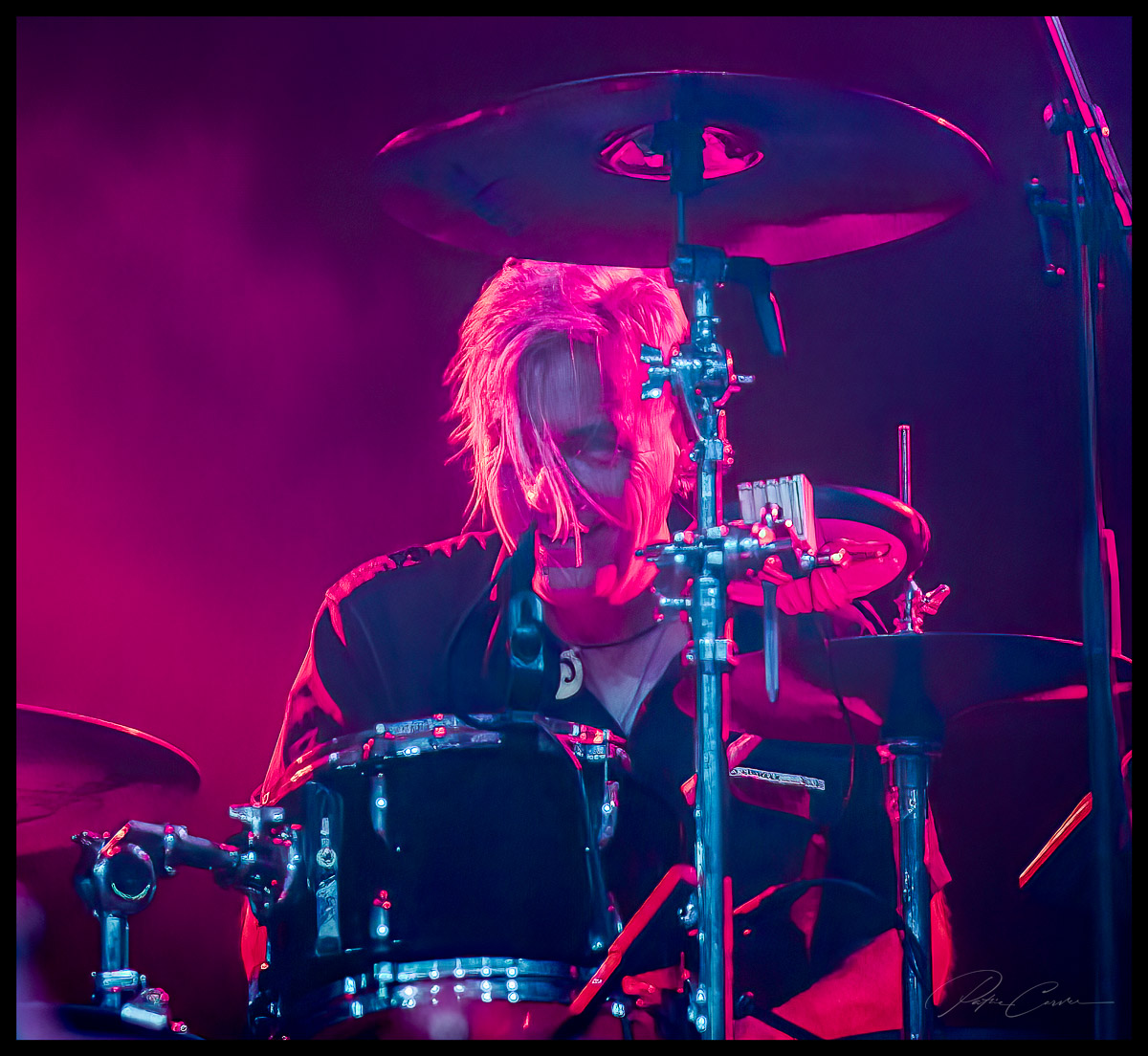 Photo by Patric Carver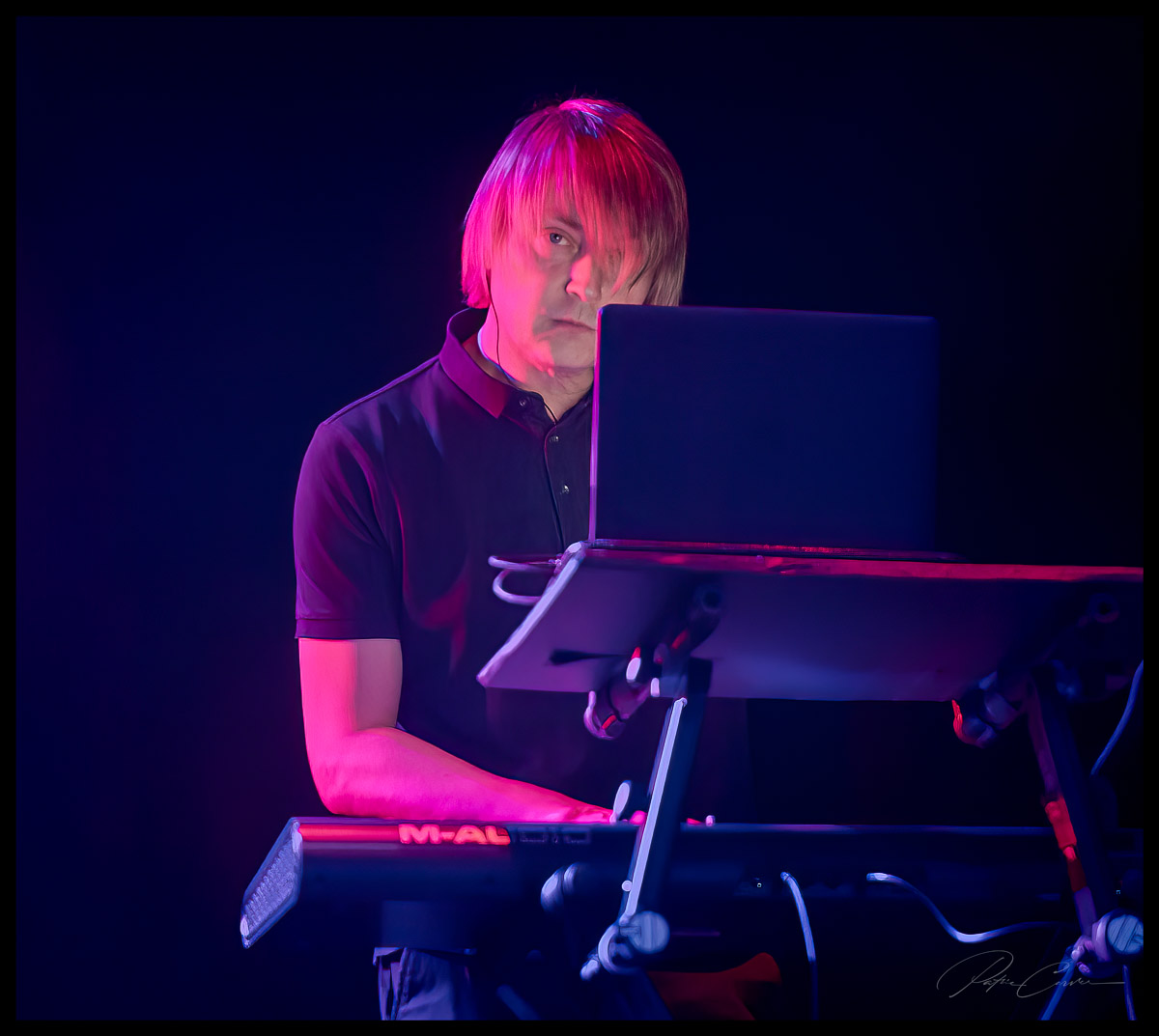 Photo by Patric Carver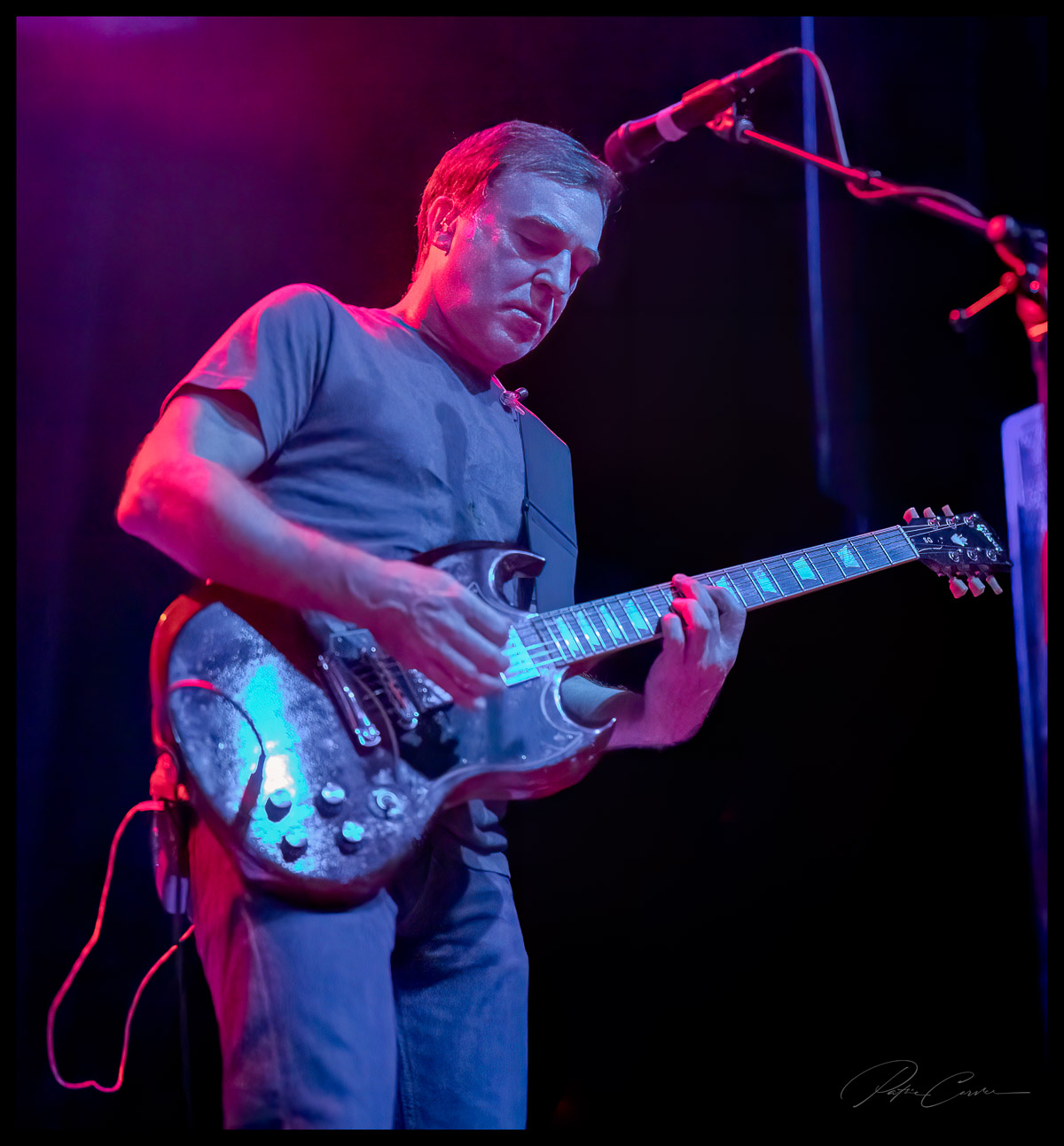 Photo by Patric Carver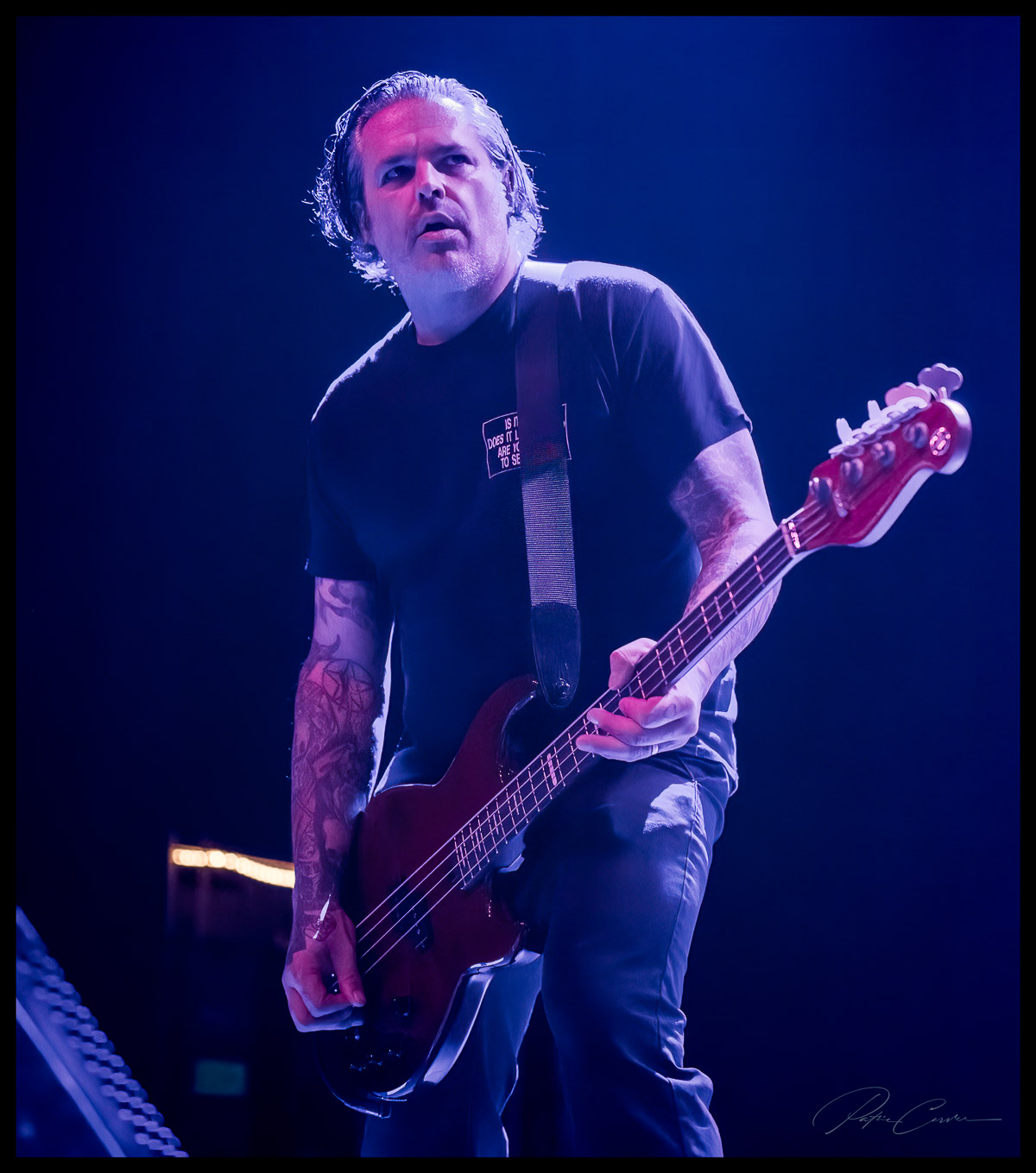 Photo by Patric Carver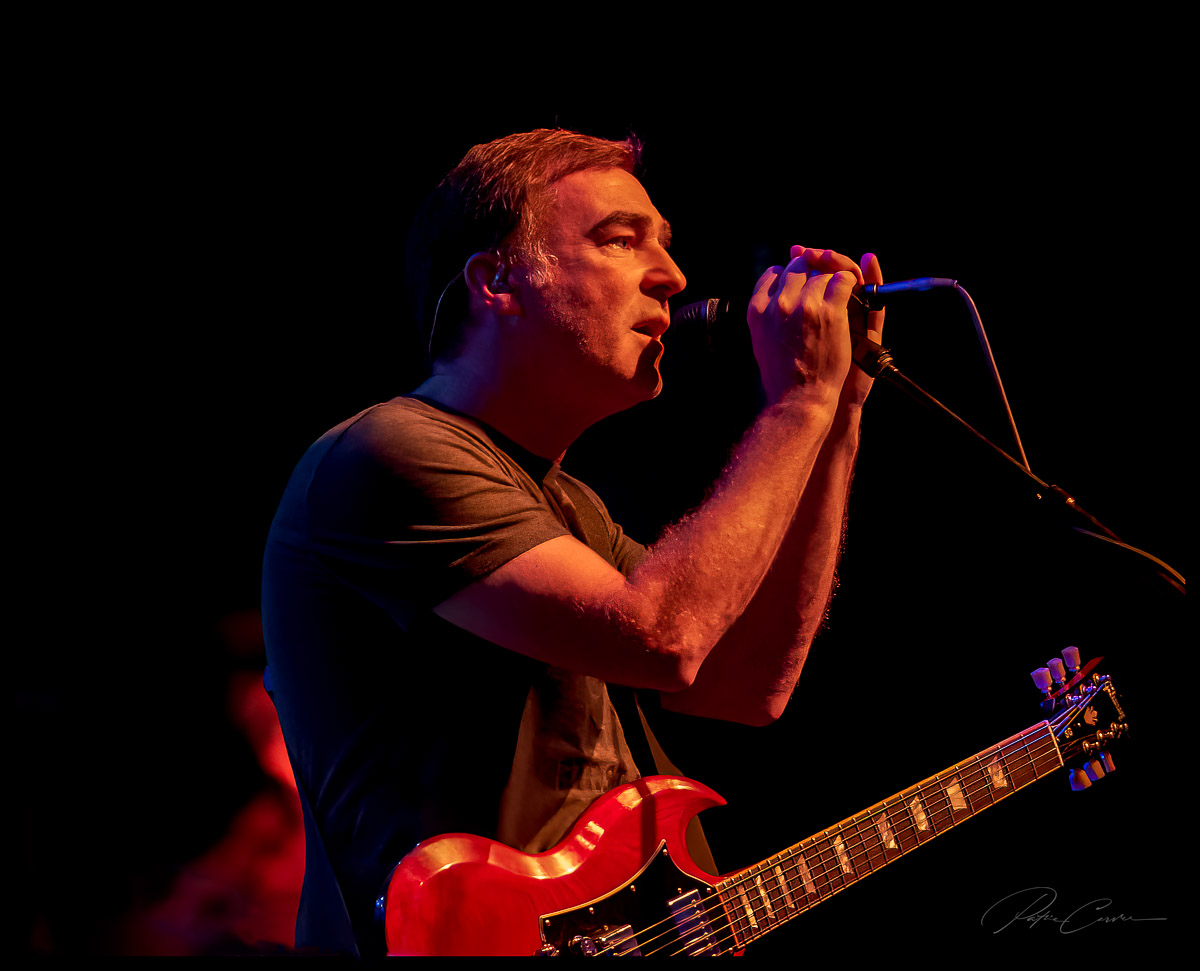 Photo by Patric Carver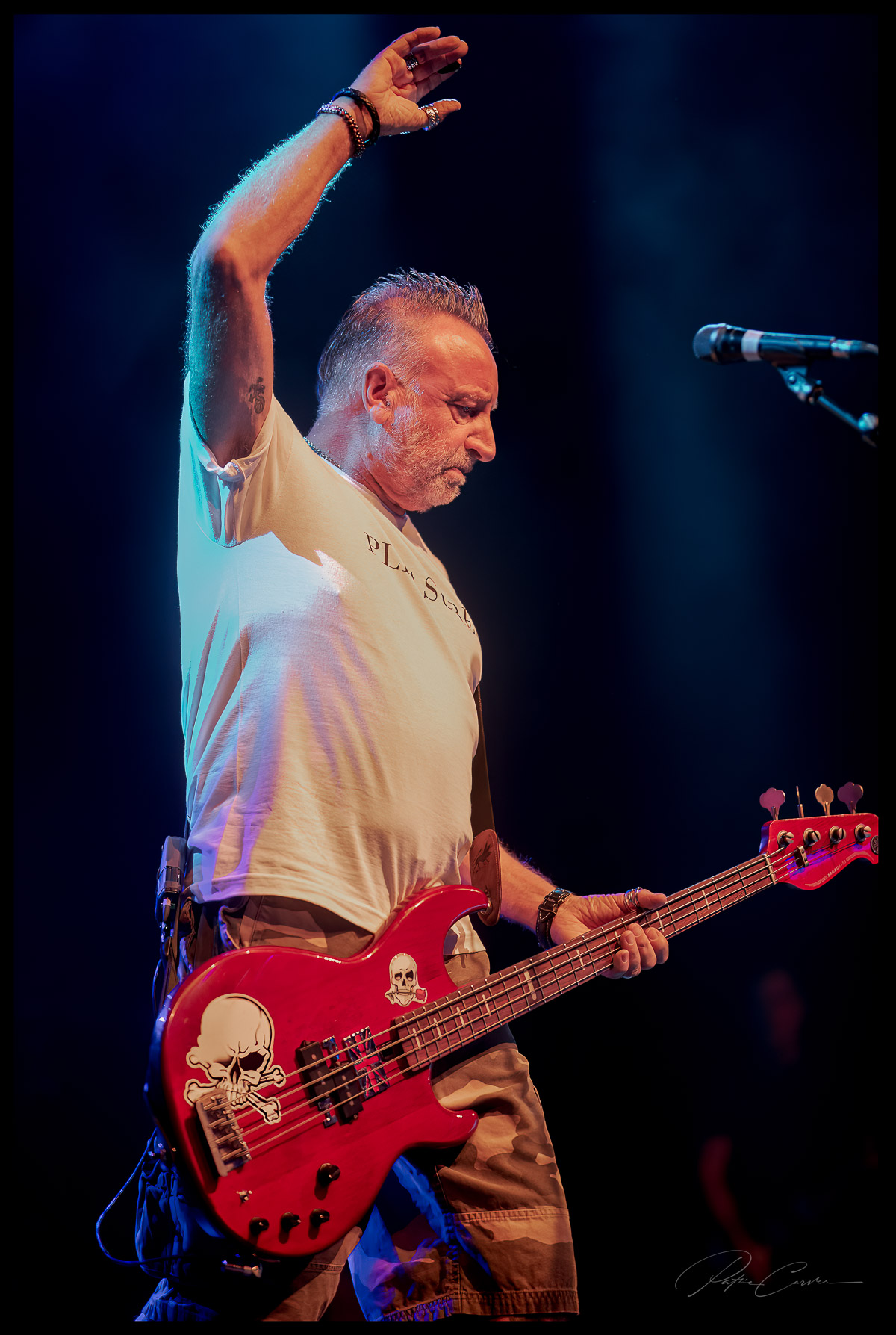 Photo by Patric Carver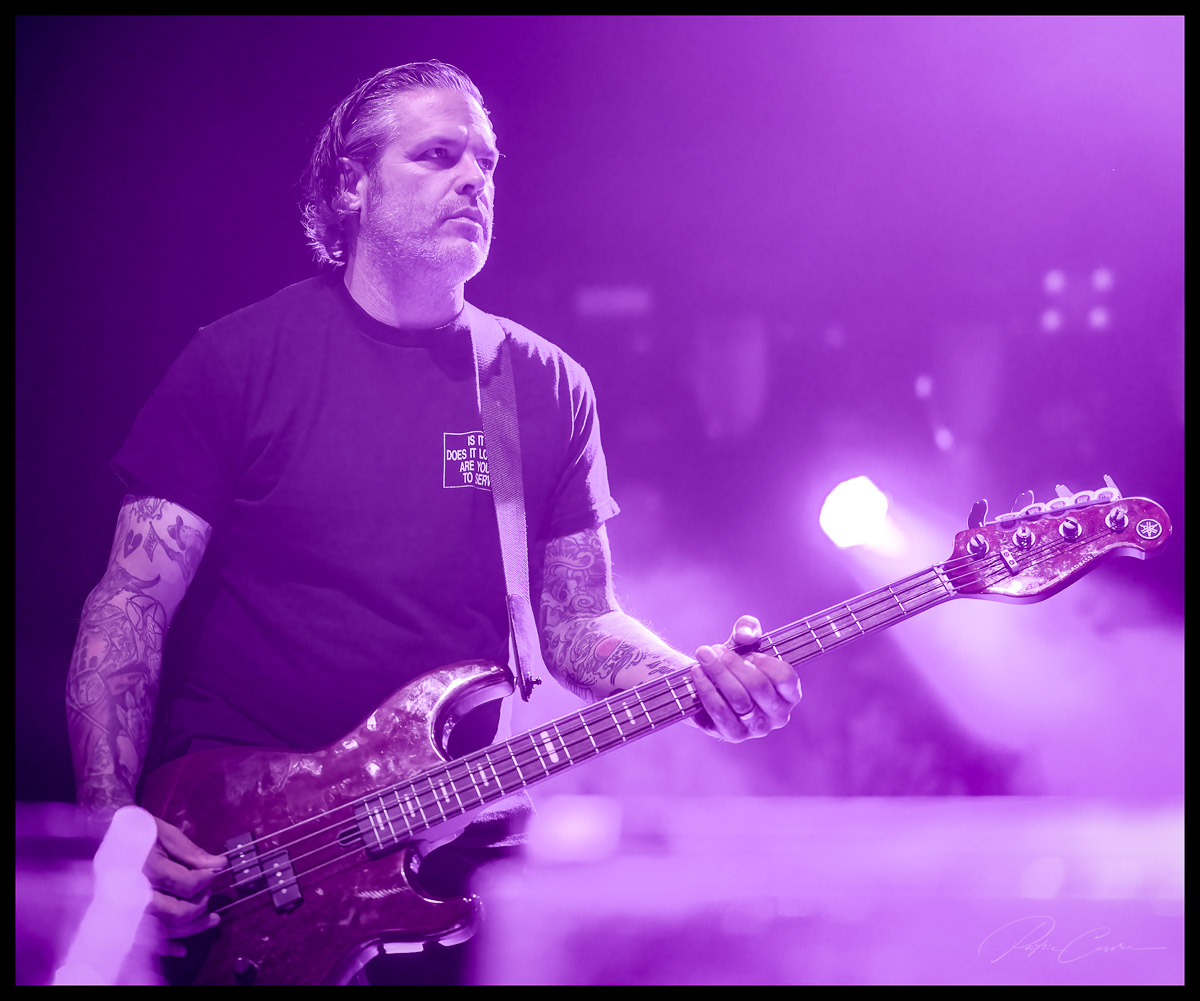 Photo by Patric Carver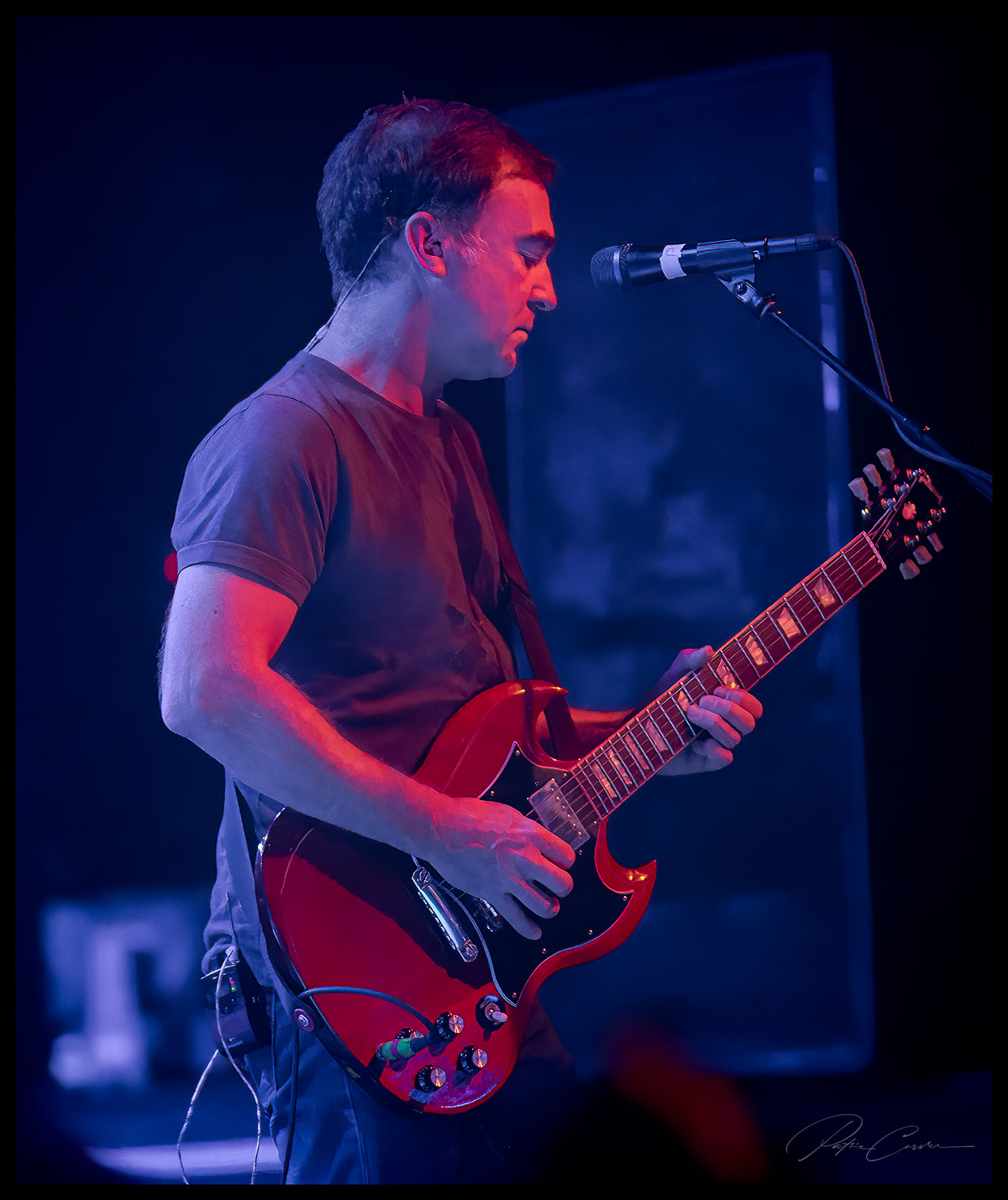 Photo by Patric Carver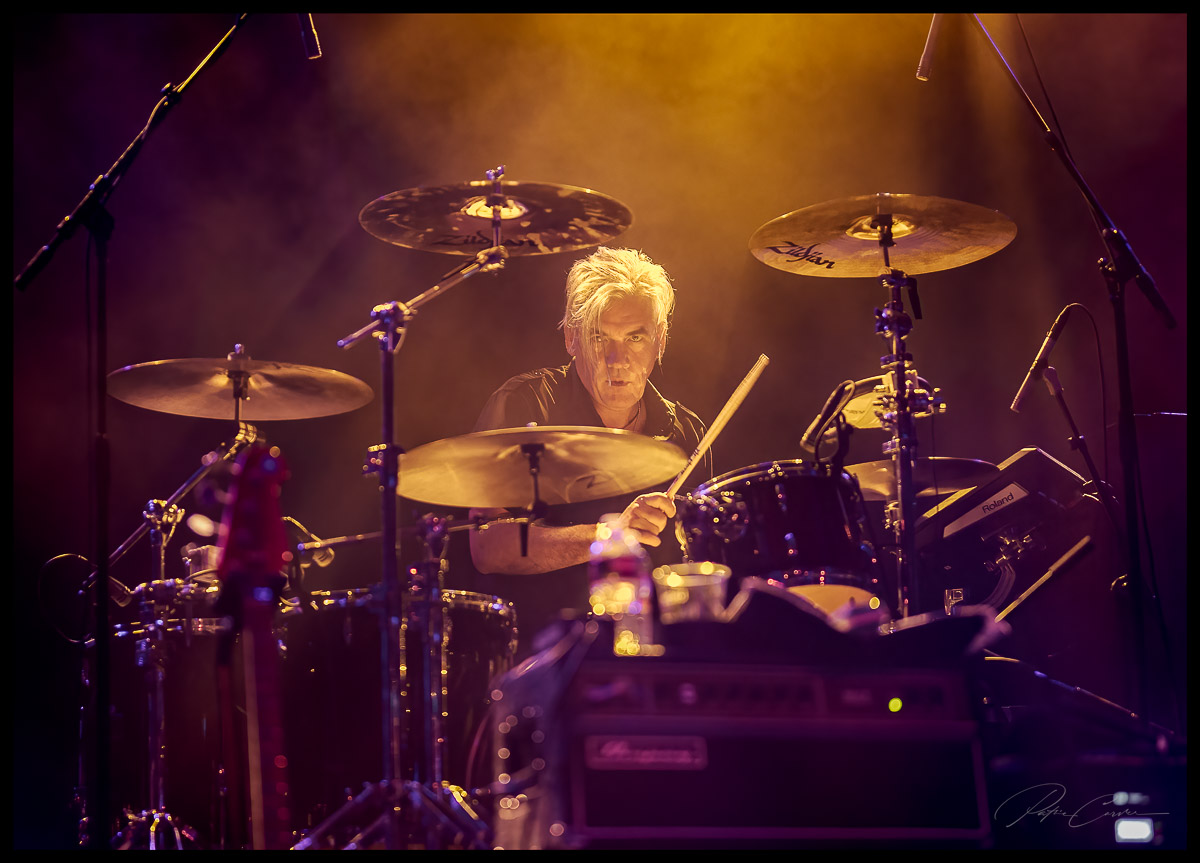 Photo by Patric Carver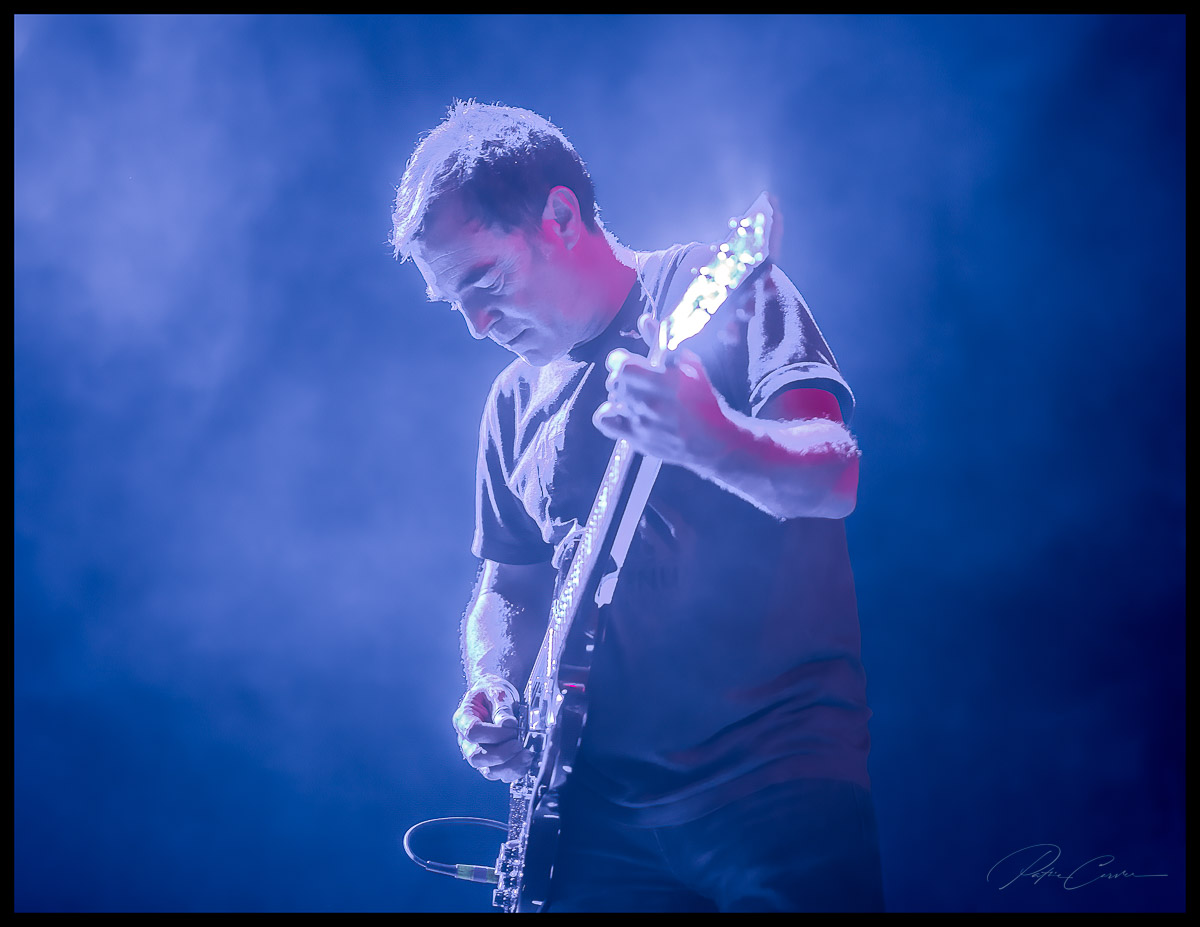 Photo by Patric Carver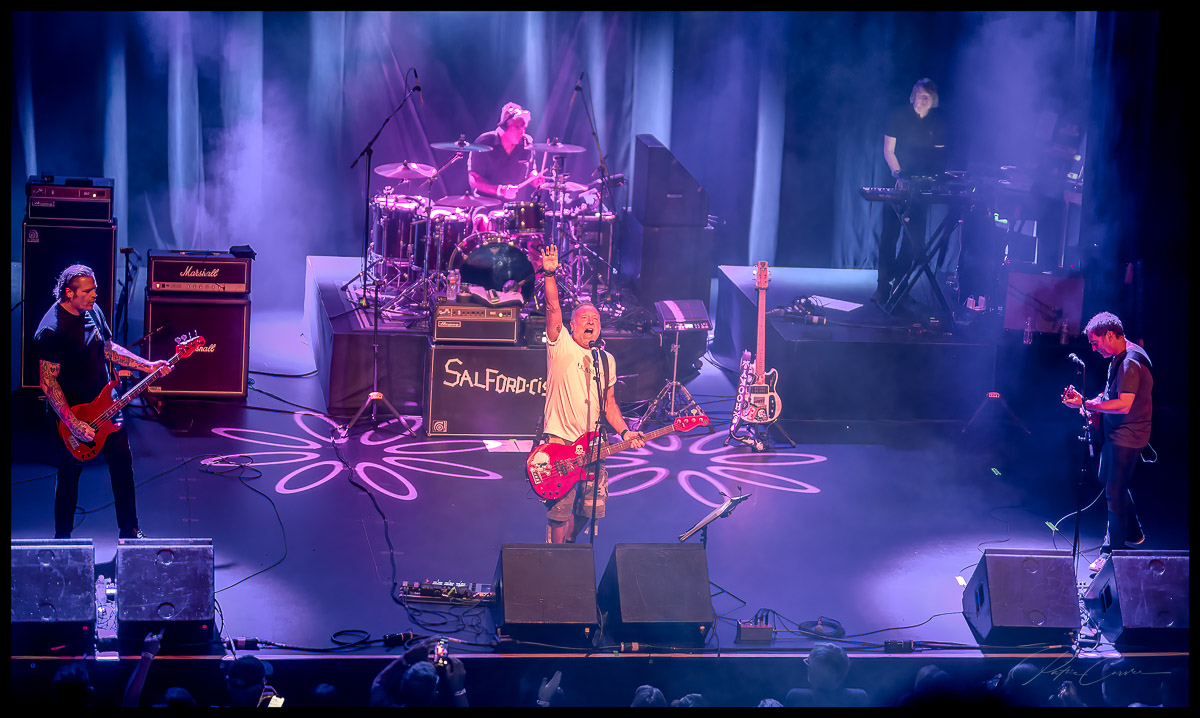 Photo by Patric Carver