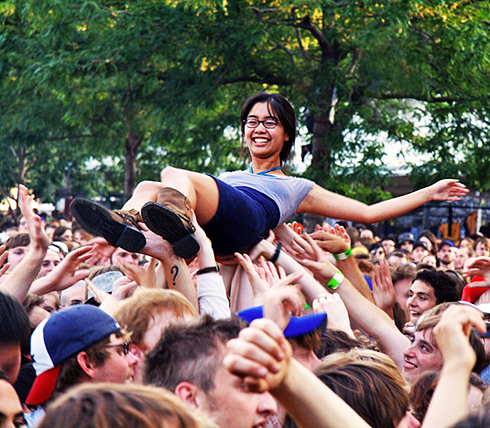 22 June 2022
If you're having trouble keeping track of every band playing a festival this summer now that we have a more typical festival season, you're not alone. The task can be daunting but it's still a good problem to have. More than ever, we have the opportunity to see talented musicians and Pitchork Music Festival in Union Square Park, Chicago, boasts an exceptionally diverse lineup to help you discover new music as well as celebrate old favorites. Here are a few recommendations for the weekend of July 15-17th. (Buy tickets here.) Pitchfork also just released the set times for the fest to help you see which performances you can catch and which stage to see your favoite bands at.
Friday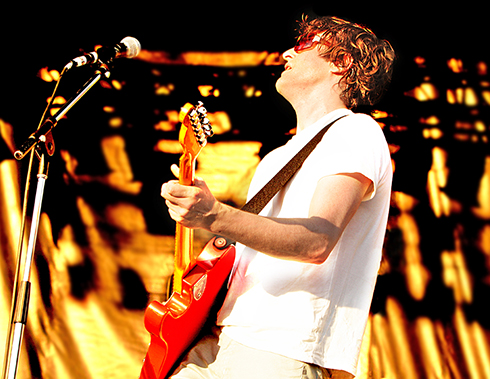 Spiritualized returns to Pitchfork Music Festival quite some time after one of their best performances this reviewer has ever seen when they played Pitchfork Music Festival in 2008. Since that time, they've released three more albums of material, most recently 2022's Everything Was Beautiful, which is an exemplary follow up to 2018's And Nothing Hurt for all of you Kurt Vonnegut fans out there (You know who you are!). Truthfully, lead singer Jason Pierce has been making music for 40 years now counting his Spacemen 3 days. Still, there's nothing that ever seems tiring about listening to the wonder of these songs. And, though the music has evolved in some ways with more complex orchestral moments, it has the same heart and sense of spirit.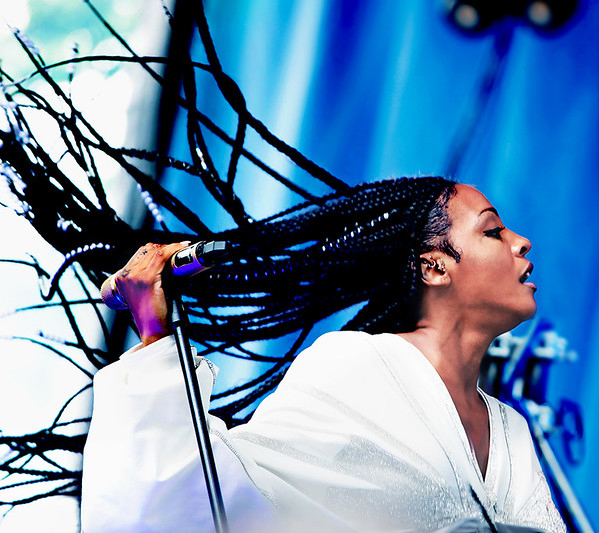 Dawn Richard is another favorite returning to Pitchfork after playing an incredibly engaging set in 2017. Truthfully, the day boasts quite a selection of talented pop and R&B performers to check out between Australila's creative and cool Tkay Maizda and "Tierra Whack" returning after playing Pitchfork in 2018. It will also be invigorating to see Amber Mark play songs from her debut full length Three Dimensions Deep just released in January of this year and super fun to see the pop sensation with and incredible vocal range and 80s throwback vibes of Spelling, It would be ideal to catch at least some of each performance but if your schedule doesn't allow, this reviewer can attest to the engaging stage presence of Dawn in particular. Her presence in terms of style, vocals, dance together make for a spectacular experience. Check out a few of her exceptional songs/videos for more inspiration: Wild N' Faith , Renegades / A Dance Story and Pilot all being stand out tracks.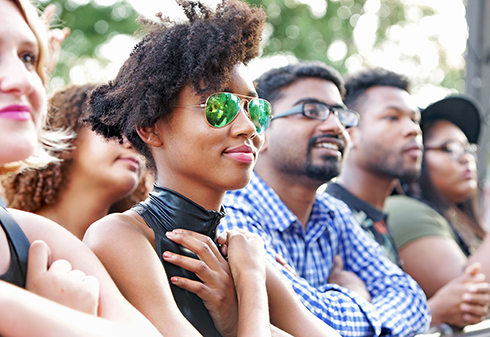 For a more guitar based indie rock appeal, check out Indigo de Souza who recently played Bonnaroo. The young singer/songwriter just recently released her second studio album 2021's _Any Shape You Take_and will likely continue to have a fruitful career and grace our presence with more Pitchfork Music Festival appearances in future summers.
For luscious guitar energy closer to the dream pop end of things, check out three piece Spirit of the Beehive who released their fourth studio album Entertainment, Death on Saddle Creek records last year. Their songs can also channel a fuzzy edge such as on Twenty First Road Trip and feature catchy singalong guitar rifts such as in Wake Up or garage rock wonders with wonderfully weird diversions as in Hypnic Jerks Lastly, if you arrive early, be sure to check out Arooj Aftab. The award winning Pakistani-based composer is filled with a powerful gentleness that definitely deserves a listen and an audience.
Saturday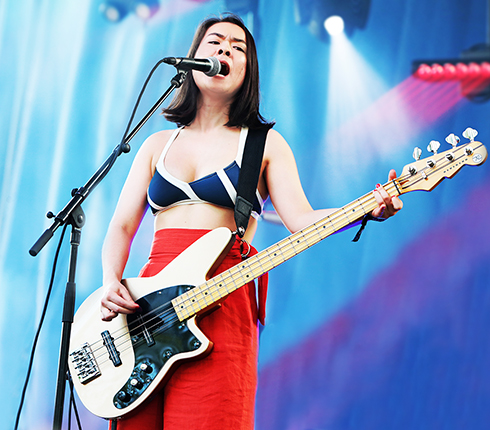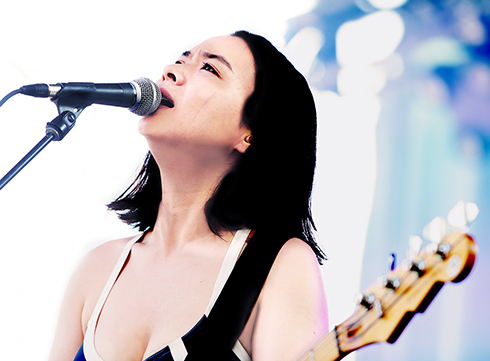 Saturday boasts the most solid day of music, especially featuring many extremely talented female fronted bands. Mitski hasn't played Pitchfork Music Festival since 2017 but, in that time, she's managed to put out two full length albums, most recently 2022's Laurel Hell which shows a really strong sense of her coming into her own as an artist. She's passionate just when she needs to be and balanced between more catchy pop and lingering thoughtfulness.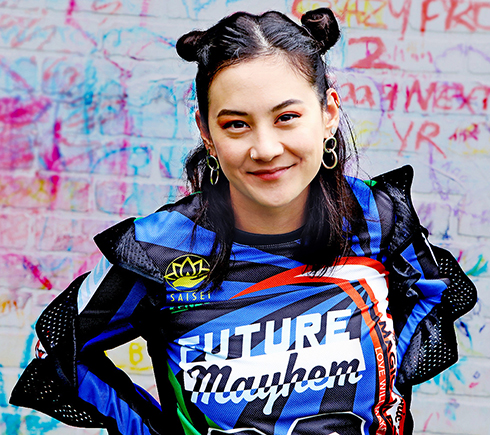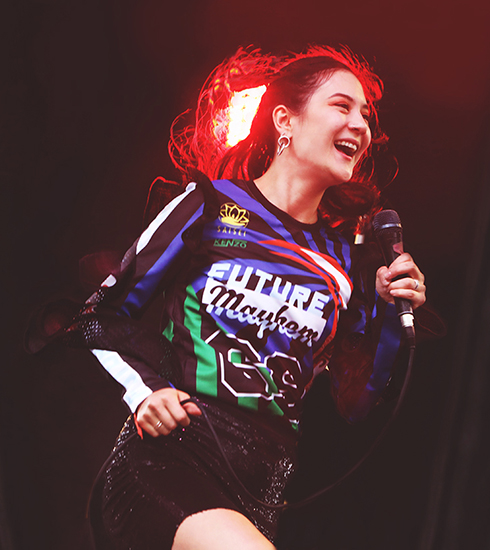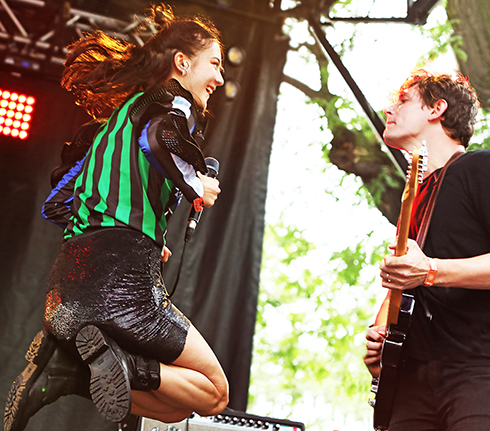 Similarly, Michelle Zauner of Japanese Breakfast has also been honing in on her voice. Though more rooted in pop music than when she started the band initially, her stage presence at Pitchfork Music Festival in 2018 was undeniable! Check out Jubilee on Bandcamp in order to catch up on what she's been putting out lately. In addition, her autobiographical novel Crying in H Mart is recommended to learn more about Zauner's personal life dealing with the loss of her mom as well as a look at the Korean culture and heritage on her mother's side.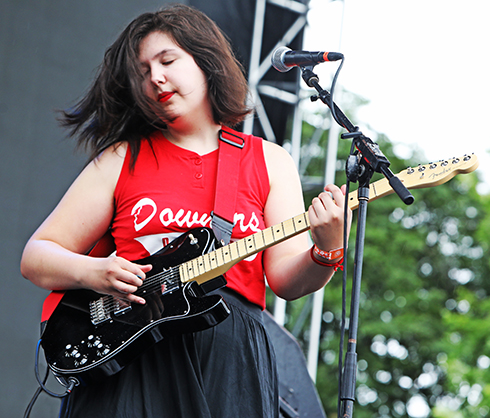 For more guitar based grooves, check out Lucy Dacus whose newest 2022 single Kissing Lessons is spectacular. Like many of these strong female performers, Dacus is returning after playing Pitchfork Music Festival in 2018 with an updated and energizing sound. For those that enjoy Dacus, please also check out London based band Dry Cleaning who pairs talk sing vocals with edgy guitar based riffs like a more feminine Baxter Dury Check out their live set on KEXP here Last but not least, making Saturday one of the best days for female driven sets, Linda Lindas are a new edition after a recent cancellation from Chubby and the Gang and, though the four piece is young, they are definitely well worth seeing and listening to!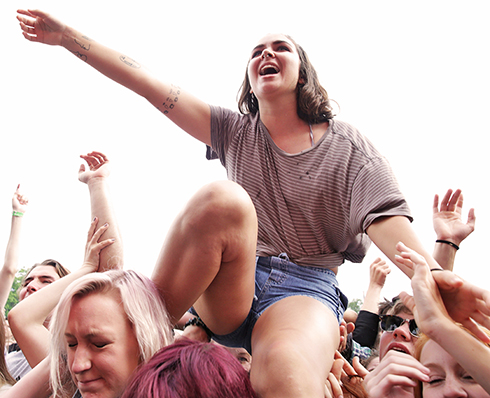 And, on the opposite end of the more predictable songwriters, make time for Nat Ćmiel from Singapore who goes by the name Yeule. They speak a bit about "digital empathy," glitch and cyborgs in terms of where they are coming from, though the music is at times pop oriented and has a softer side, lingering in one moment and catchy in another with vocals that hold a touch of sweetness no matter what age we happen to be existing in.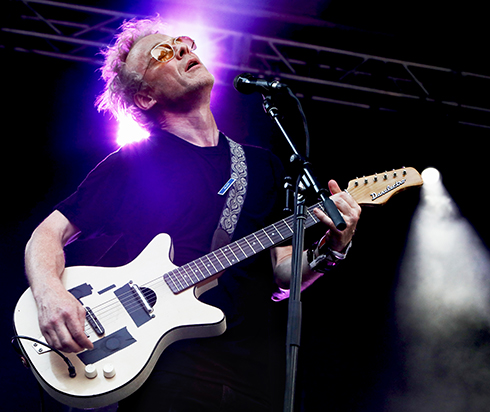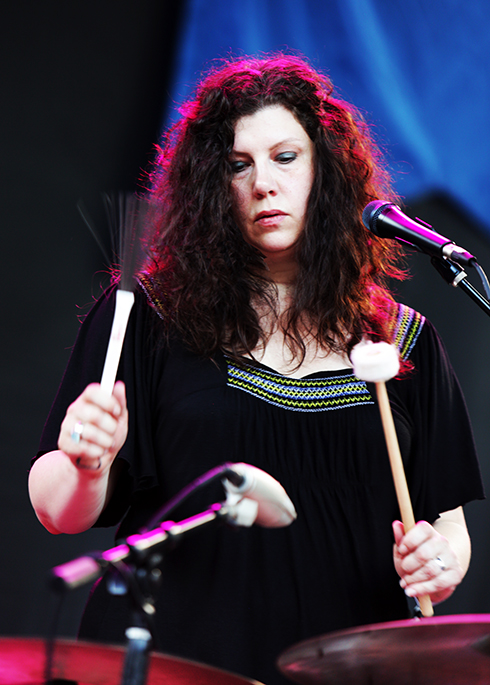 Certainly not least in this Saturday lineup is Low. This reviewer has been seeing them for the last 20 years and they've never disappointed. In fact, Low was one of the very first bands this reviewer saw after the pandemic restrictions were lessened and clubs opened up when they played at The Metro in Chicago. The band has always had a ton of heart and consistently deep thinking and feeling tracks across their 13 studio albums. Last time they played Pitchfork Music Festival in 2019, they played a set consistent with what they might typically play at a club (albeit a little shorter due to set times) but there's also always a chance for a more experimental drone set like they did at Rock the Garden. Speaking as someone who loves this band dearly, it will likely be another amazing set regardless of what songs they play or how they play them.
Sunday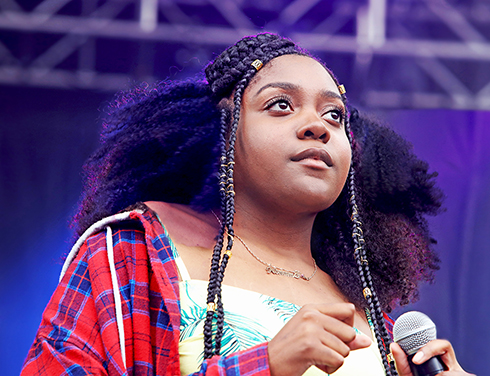 There's no doubt The Roots will put on a fantastic set as they've been defining their conscious sound as an effective mix of hip hop and soul that has inspired countless bands for the past 30 years. However, it will also be worthwhile to see the return of Chicago based feminist hip hop artist, Noname who (in case you like reading) also has a book club.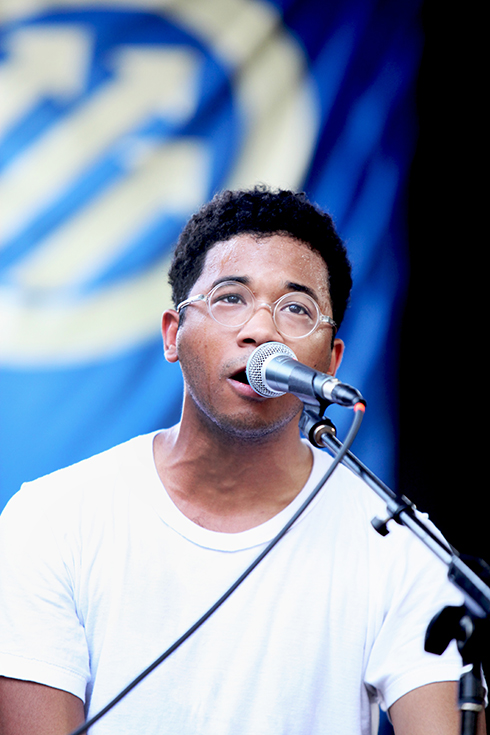 Toro y Moi also return to Pitchfork Music Festival (this photo is from 2011!) but have just released another interesting album with Mahal which seems like it would be perfect to listen to on a summer's day outside. NYC's L'Rain has a similar vibe to showcase a creative mix of genres and you can check out a live set she did for KEXP here. With a nice amount of soul grooves, Kaina might also be well worth checking out and is another one to support for local hometown love!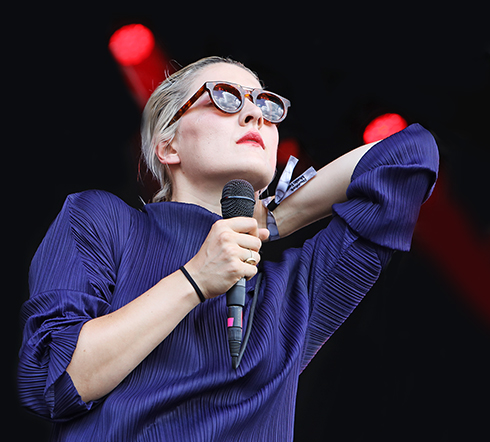 Another returning performer is Welsh wonder Cate Le Bon who has a creative edge that few have today, skirting the line between psychedelica and folk pop in a way that makes you want to linger in the melodies and relish in her soprano vocals. Le Bon just recently released her third full length album Pompeii which you can listen to here. Xenia Rubinos also has an incredible voice with a progressive and deep feeling sense to her lyrics, which are sung sometimes in English and other times in Spanish. Though this reviewer has not seen her live yet, this live performance on KEXP can give a sense of what her performance might bring.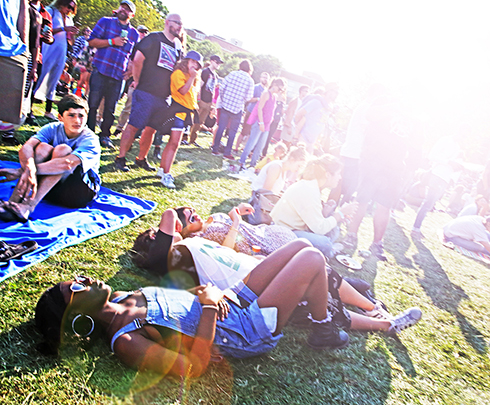 Sofia Kourtesis also sings in Spanish and has made combating homophobia a focus. This Peruvian songstress residing in Berlin has more of a house and dancy feel to her music accompaniment with an undeniable loveliness to the way the songs unfold. Her collaboration with Manu Chao also added an anthemic quality and made the tracks even richer. Watch this performance of hers from Stockholm and get ready to dance!