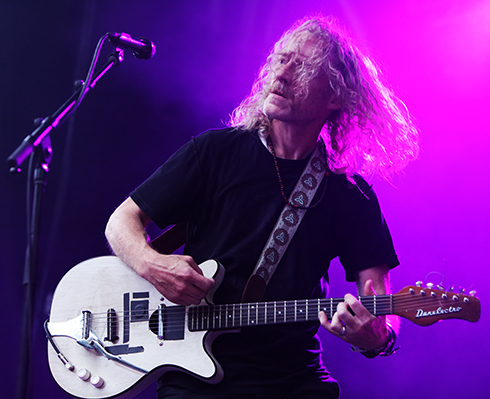 16 July 2022
Out of the three days of Pitchfork Music Festival, this second day seemed the most stacked with back to back fantastic bands and, out of great luck, it didn't pour like it did on Friday. Fans were treated to a nice mix of different styles of music but often energetic and creative bands to make for a very memorable experience!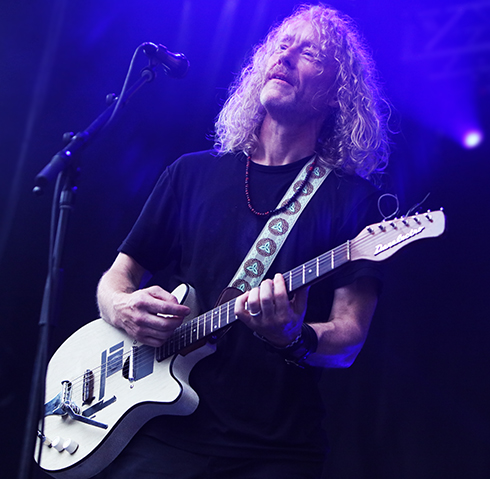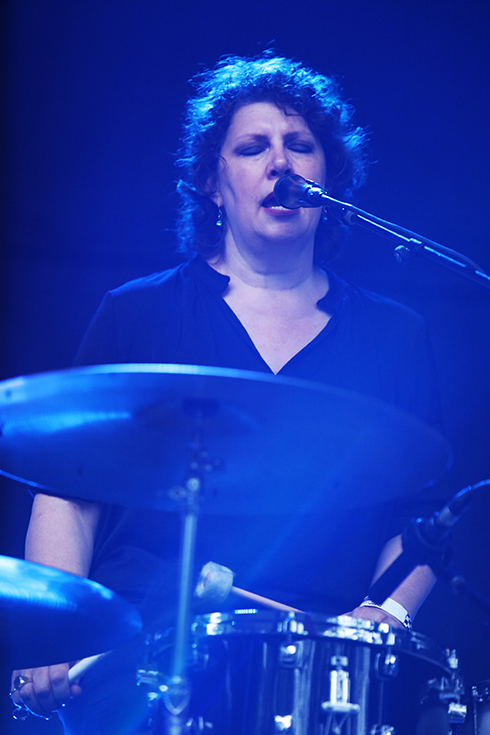 People sometimes say that Rome wasn't built in a day and that might be because of the complexity of all the layers upon layers of city built by human hands throughout its history. These are humans who bled and suffered yet still managed to create something that will stand the test of time and be a witness to what humans can actually achieve at their absolute height. The very same accomplishment can be applied to the songs by the band Low and it would be best if you experience their multifaceted layers as you would The Colosseum : in a state of perpetual awe.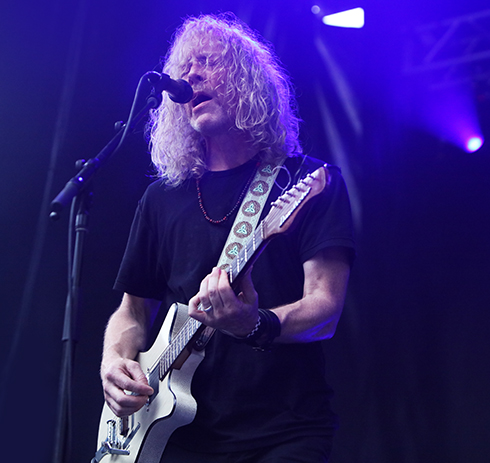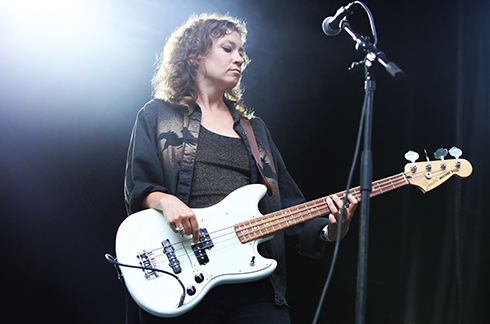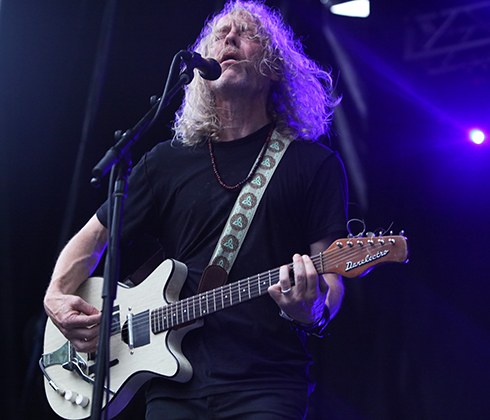 If you're just coming to the extensive catalog that is Low's music now, the main challenge is that every album is worth listening to time and time again. You just can't leave any behind. That being said, Low has never played a show that is lacking in terms of their sense of dimension and complexity with their songs but a festival set is unfortunately limited in the way most humans have come to understand chronological time. This setlist featured mainly songs from their 2021 release Hey What, though they did end the set with "Canada," which hails all the way back to 2002's Trust. Liz Draper on bass did an excellent job complimenting the pairing of Alan Sparhawk's guitar playing, Mimi Parker's drumming and the interplay of their vocals, which is a definite dynamic that defines their sound. Sparhawk has a way of channeling each song into a sort of turbulence that brings it to the brink before reigning it back in to play the next one. 45 minutes truly isn't enough for this band. One could see them every night of the week and still yearn for more.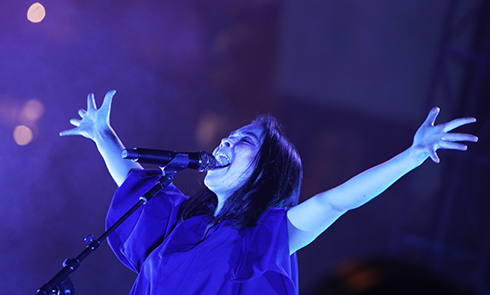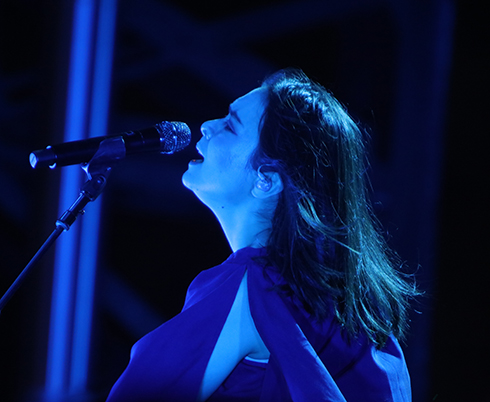 Mitski's return to close out Saturday's green stage at Pitchfork Music Festival was a dramatic mix of singing and performance art. Mitski danced and writhed at times like she was in a grand theater production complete with a large door behind her. She had a kind of other worldly glow as she sang and danced as if she were in a dreamy ballet. Her backing band kept up the pounding pace well but it was clear that these songs were all about her vision. At times, she was elegant and, at other times, she walked as if she was literally taking her last hard won steps at the end of the world and stabbing ghosts to create a memorable performance not to be matched in its uniqueness.It was great to see her devoted fans screaming for more!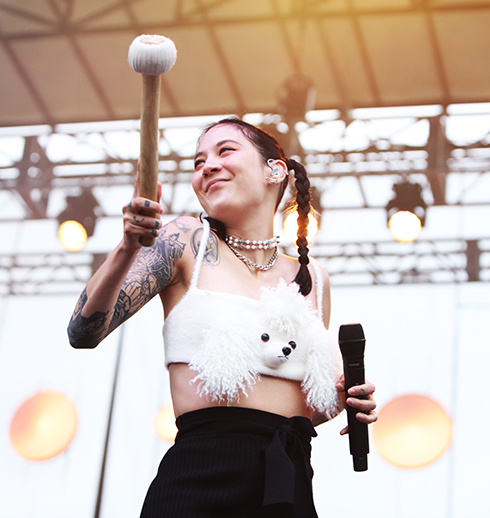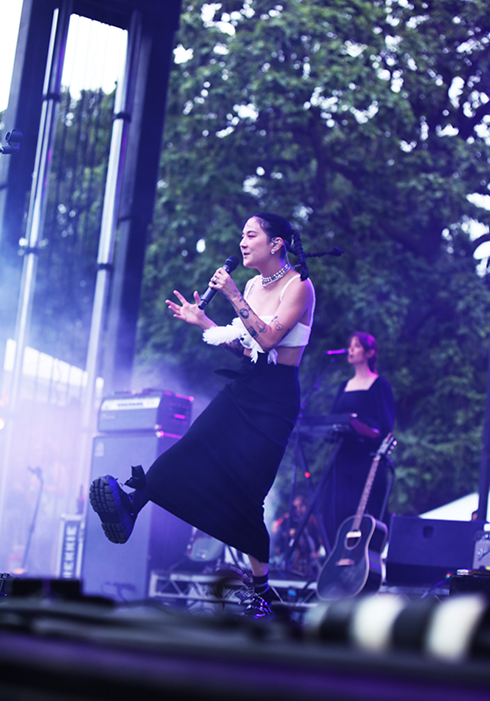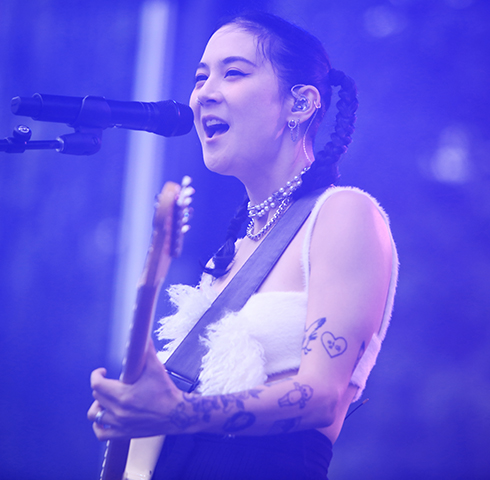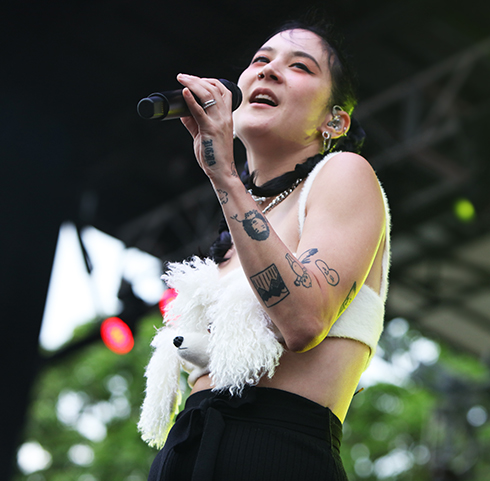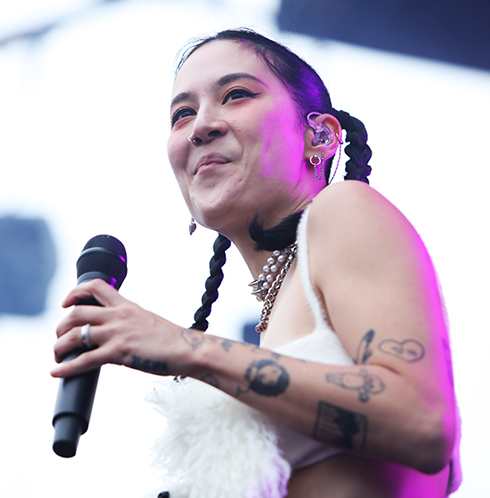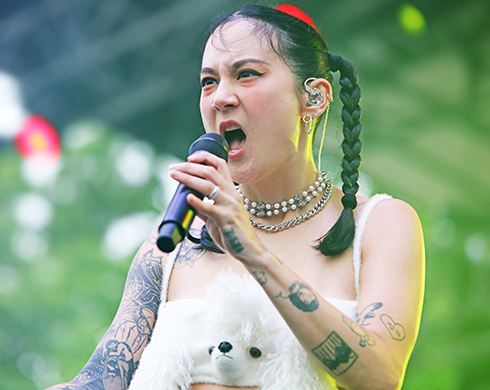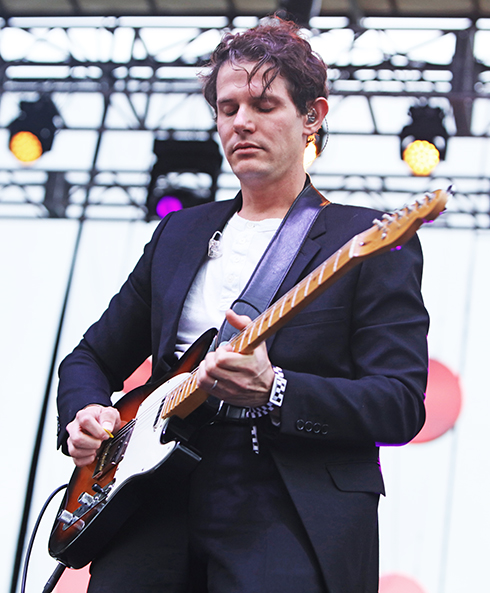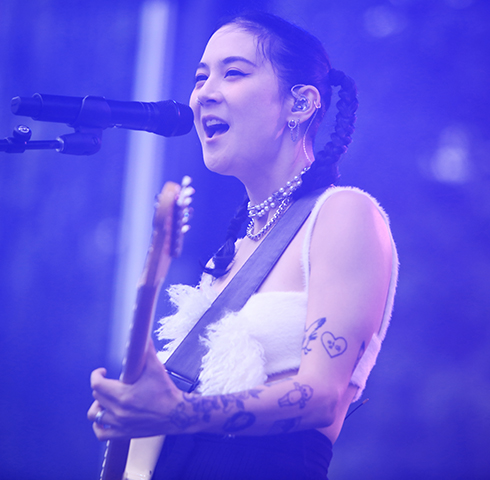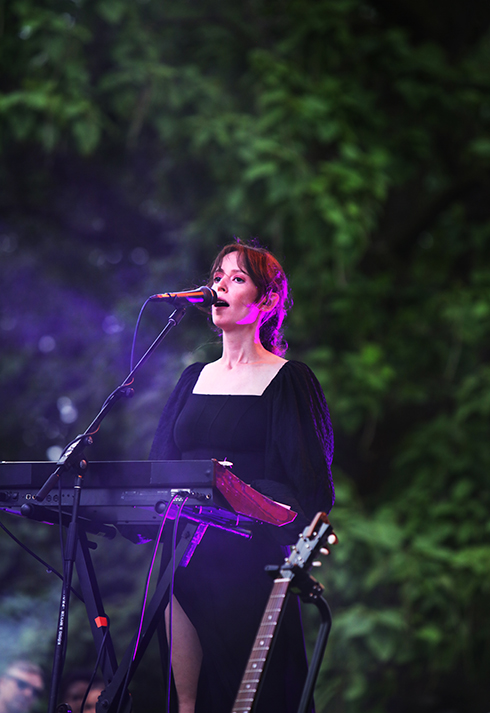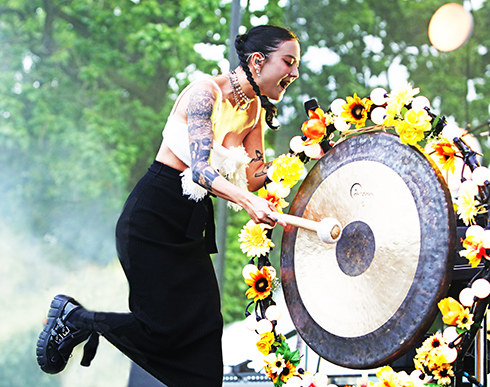 This reviewer would have liked to have seen a little more of Japanese Breakfast's set but, alas, it conflicted with Low's set for the vast majority of the time. Still, within the first few songs that this reviewer caught, lead singer Michelle Zauner showed an energetic spirit and did a nice job showcasing songs from their newest album Jubilee with a fun gusto one would expect considering the album's title.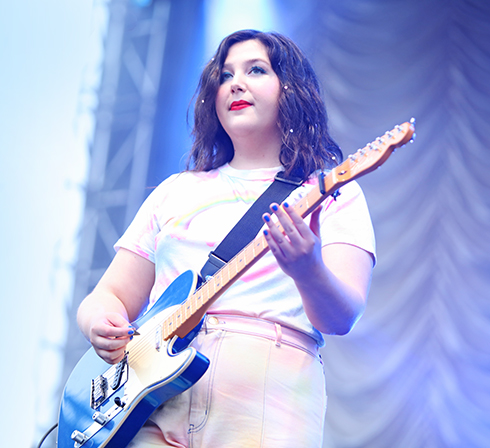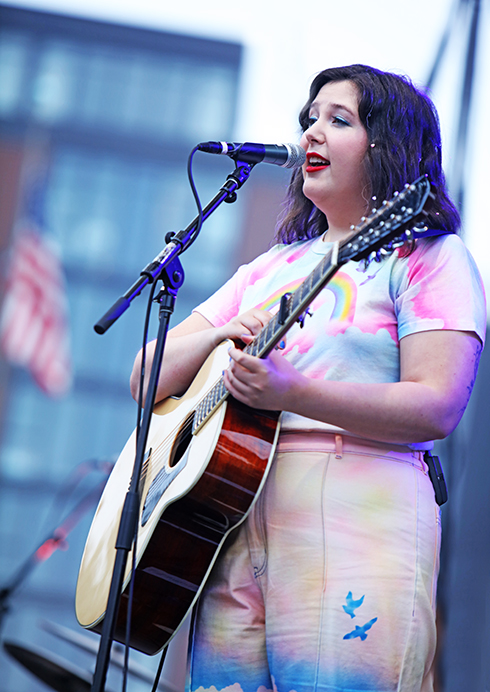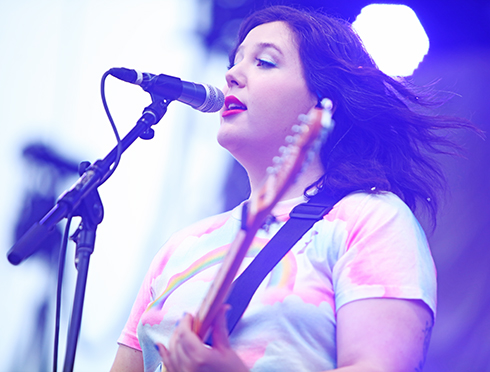 Lucy Dacus has certainly grown since she last played Pitchfork Music Festival. She still has her sweet and lovely vocals but something seems to have clicked more into place in terms of both how she delivers her songs and the energy of the way the songs build. Some of the chord progressions also carry in a way that seem to hover and embrace a large audience. There's also the sense that she's giving more of herself to her audience in terms of the crux of her songwriting and lyrics as well and her ever growing fan base seems ready to reciprocate.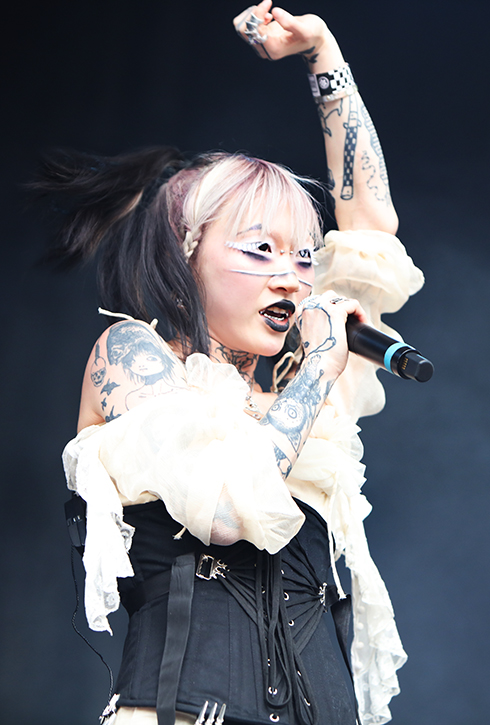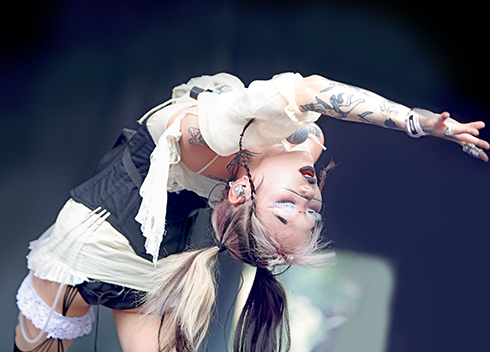 Although Yeule played with backing tracks vs. a live band, their curious cyborg pop music is a definite vibe and an intriguing one at that.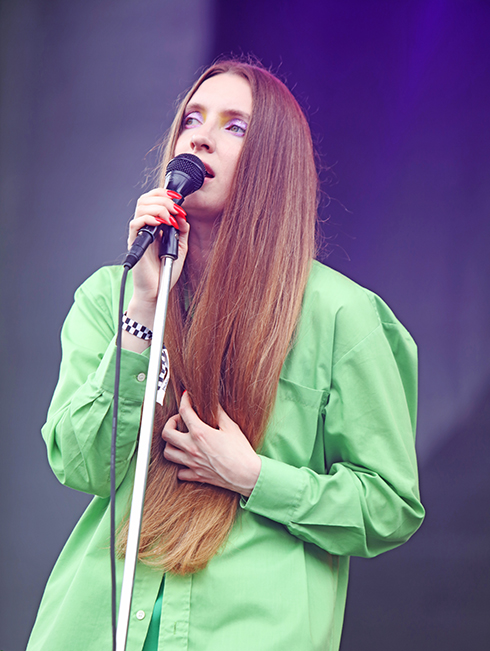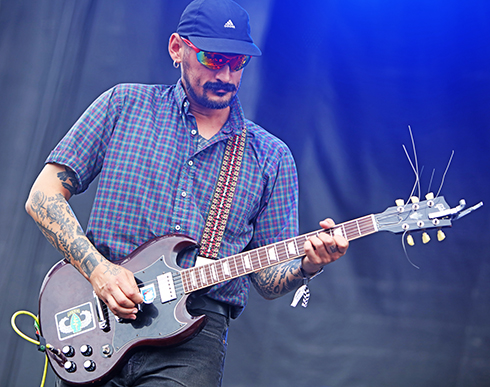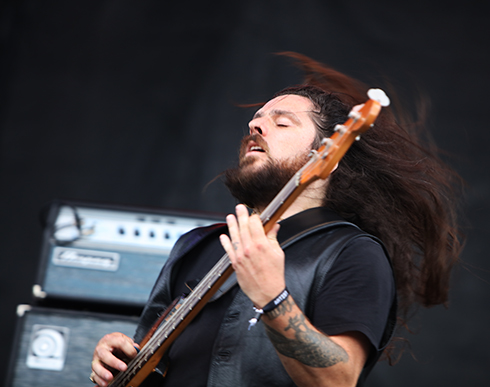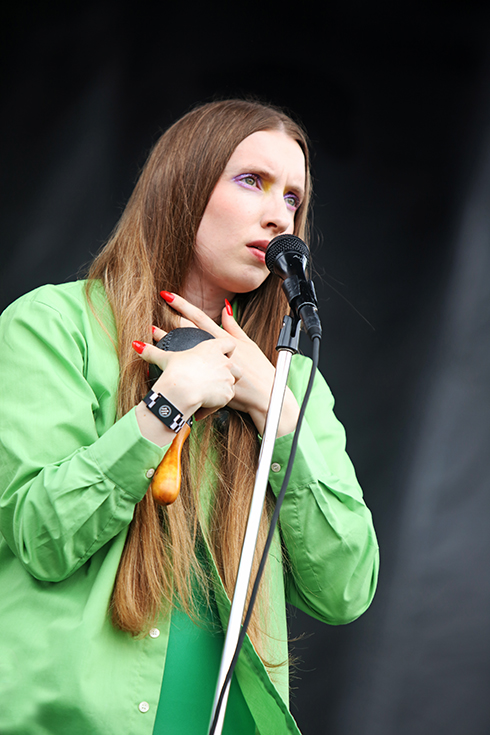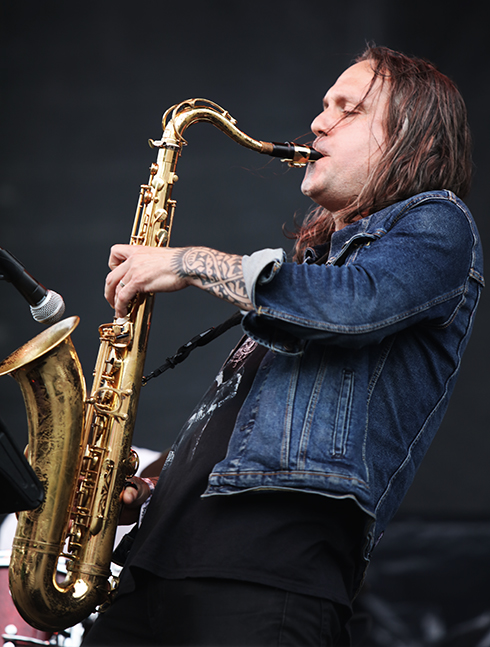 Dry Cleaning exceeded expectations and one shouldn't underestimate how difficult it can be to have an earlier time slot on a large stage in the middle of the day. One thing that is different seeing the band live vs. on their recordings is how engaging the guitar rhythms and pedal effects are. Their lead singer, Florence Shaw, is exactly how this reviewer pictured from her vocals with some very strange facial expressions and the delivery that would suggest she's just talking to you about her observations really late in the middle of the night when neither of you can really sleep or maybe just in the middle of a party where you don't want to listen to anyone else. Honestly, her talk singing and delivery wouldn't work nearly as well if it weren't accompanied with her British accent. The band also had Chicago favorite Bruce Lamont come up for a song to play saxophone. Another unexpected surprise included them playing a new song from an album set to be released in October (entitled Stumpwork), which already fit well within the rest of their previously released tracks from New Long Leg. It was also fantastic to see the band enjoying Low's set later on in the day!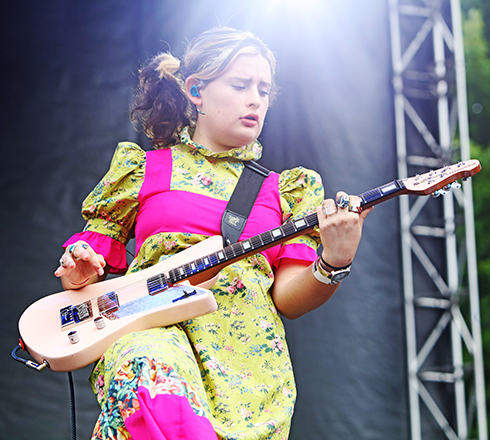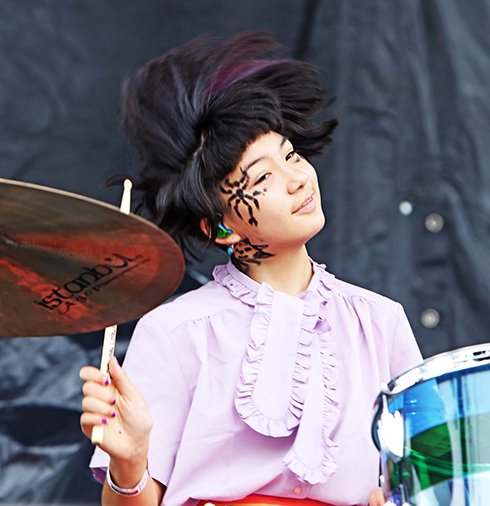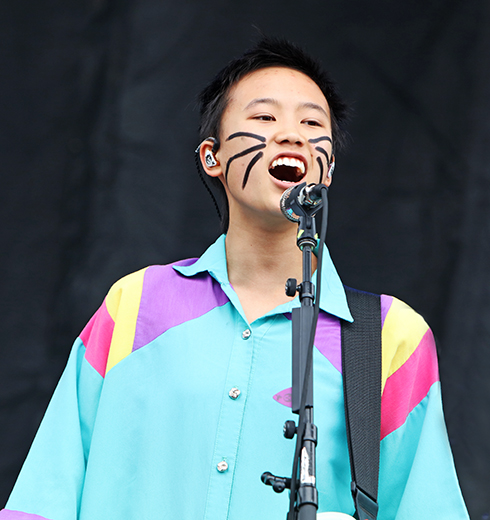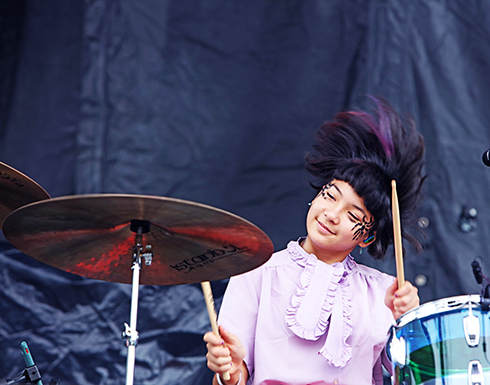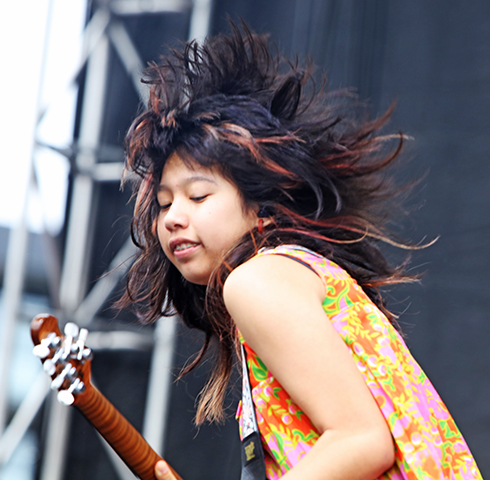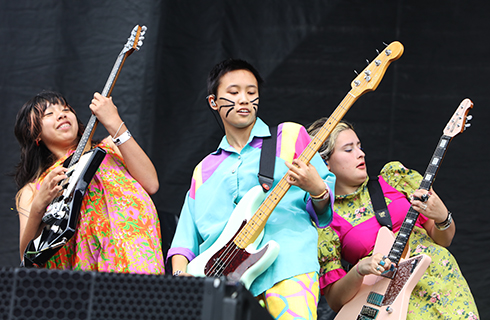 Already in their short time on Earth, The Linda Lindas have managed to create some songs that are sometimes more garage and other times more punk sounding in origin but always exceptionally fun. One can't but help imagine them having slumber parties where they dj for their cats (who they also write songs about) and are literally the coolest high schoolers to ever walk the Earth. The Los Angeles four piece not only played with a tightness befitting of bands at least a decade older but acted as if they were just having three best time and happy to be on stage. Just to be clear, their drummer is only eleven and she didn't miss a beat once even while singing! They had a way of celebrating weirdness and also played an awesome cover of Bikini Kill's "Rebel Girl." As they asked the audience to scream out their negative energy, we all wished we could carry their type of positive vibes with us for the rest of our lives too.
More Photos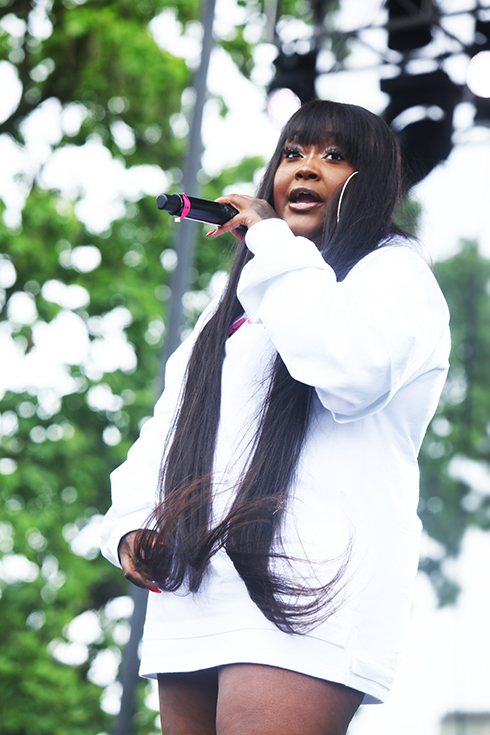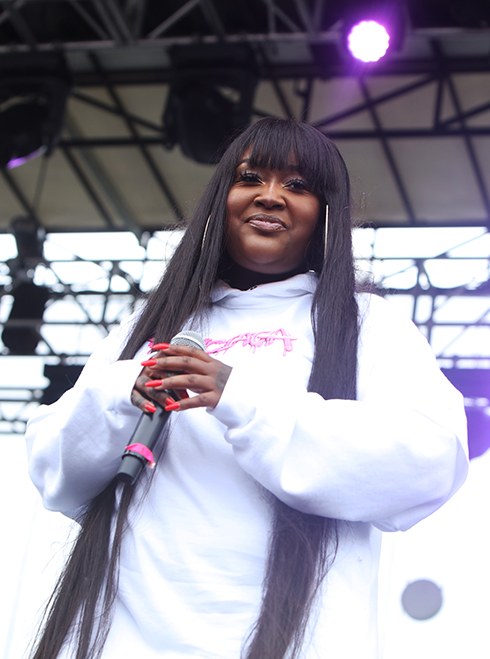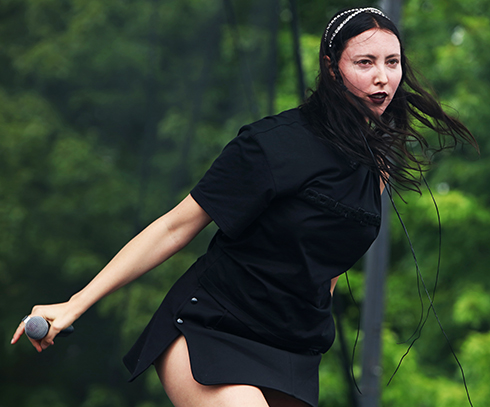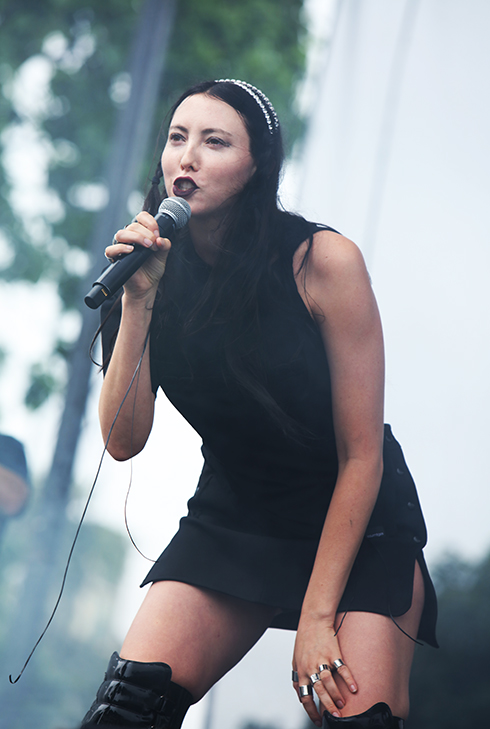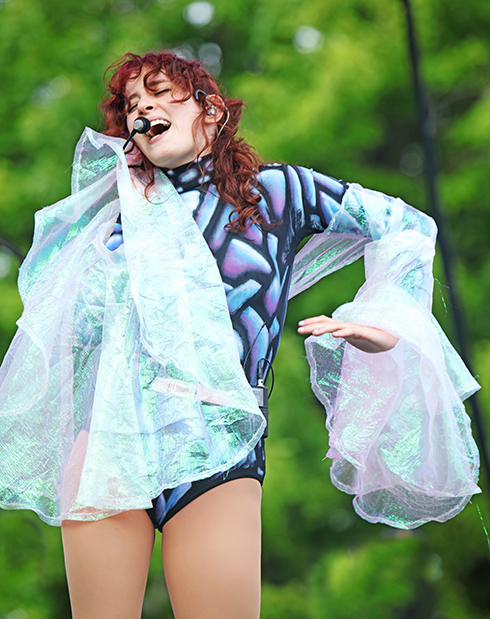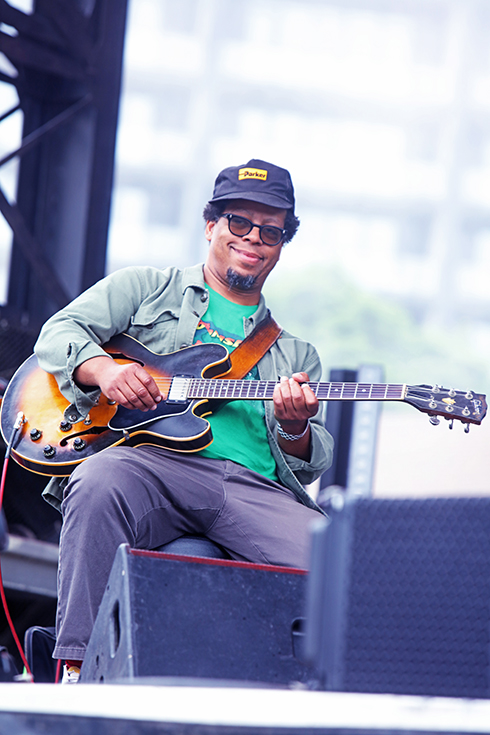 Crowd