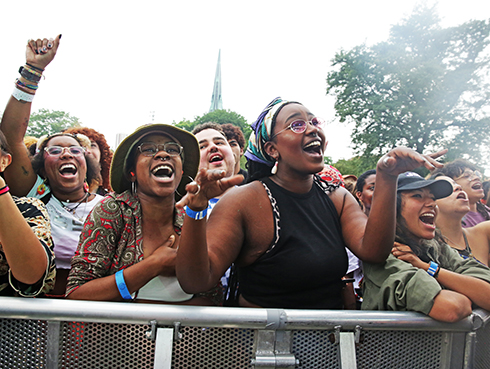 17 July 2022
Sunday marked the last day of Pitchfork Music Festival and this reviewer/photographer was very impressed with the fact that, even in the midst of a pandemic still going on, Pitchfork managed to bring together quite a few international bands and adeptly handled the couple of cancellations with solid band substitutes last minute to make for a great festival experience!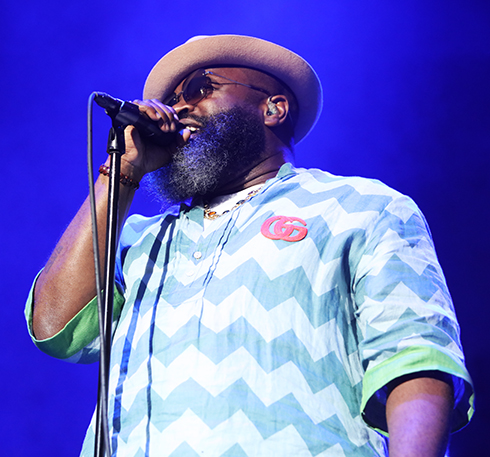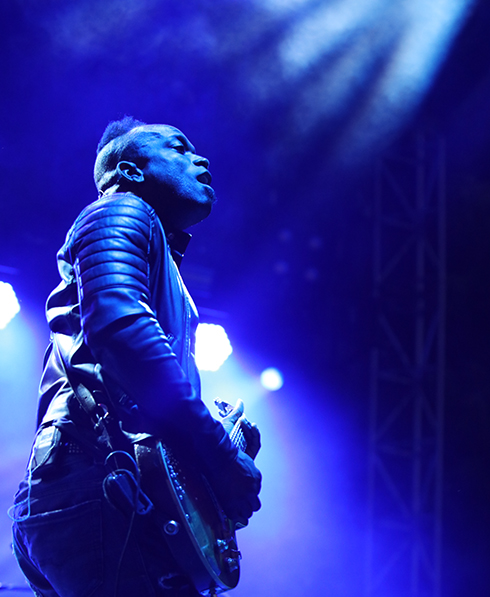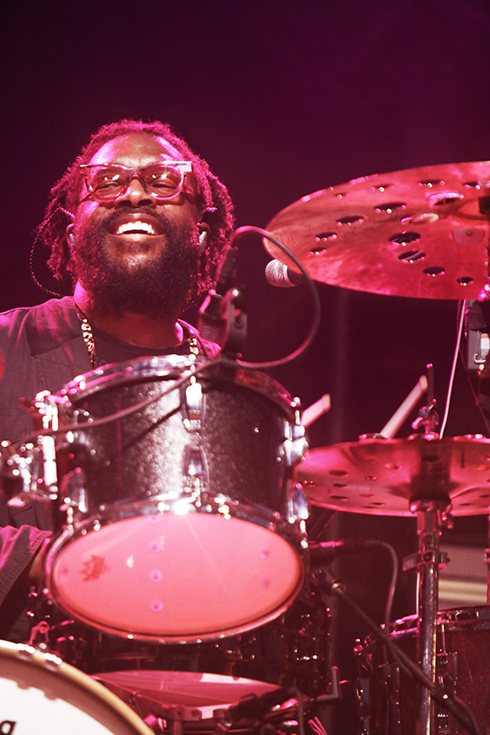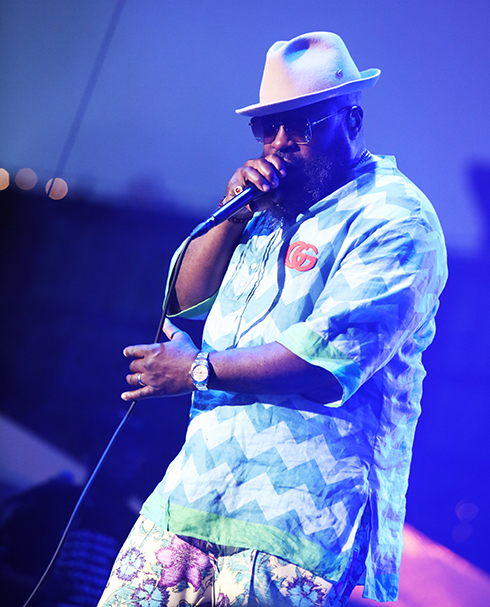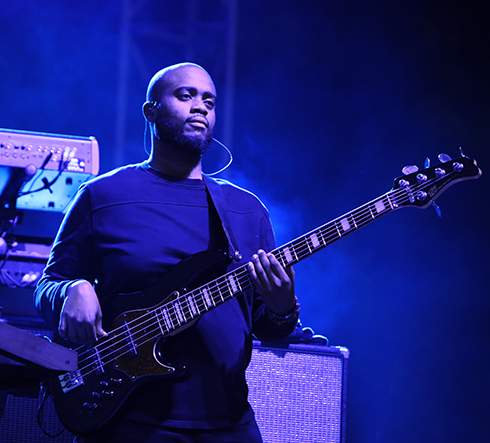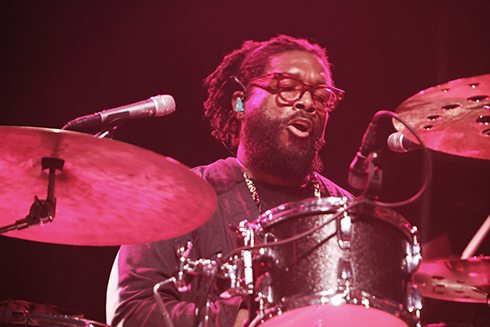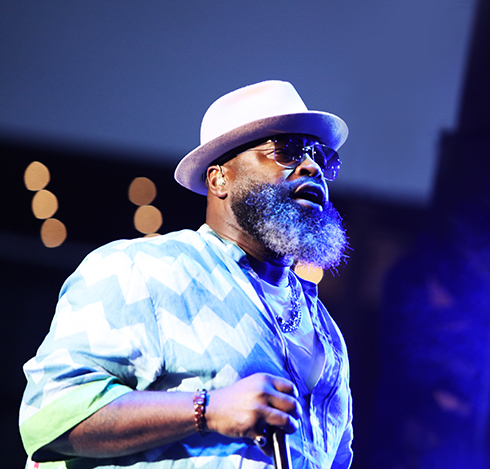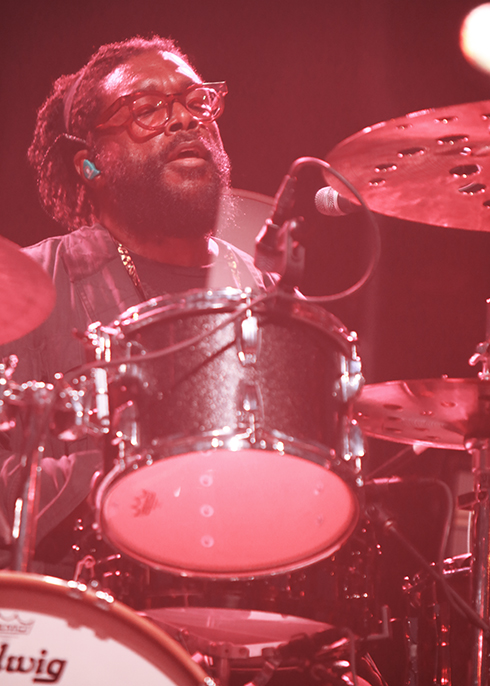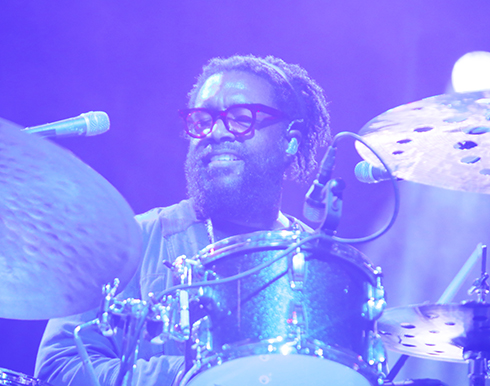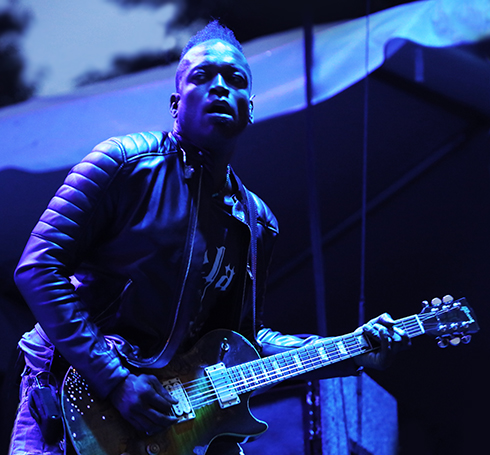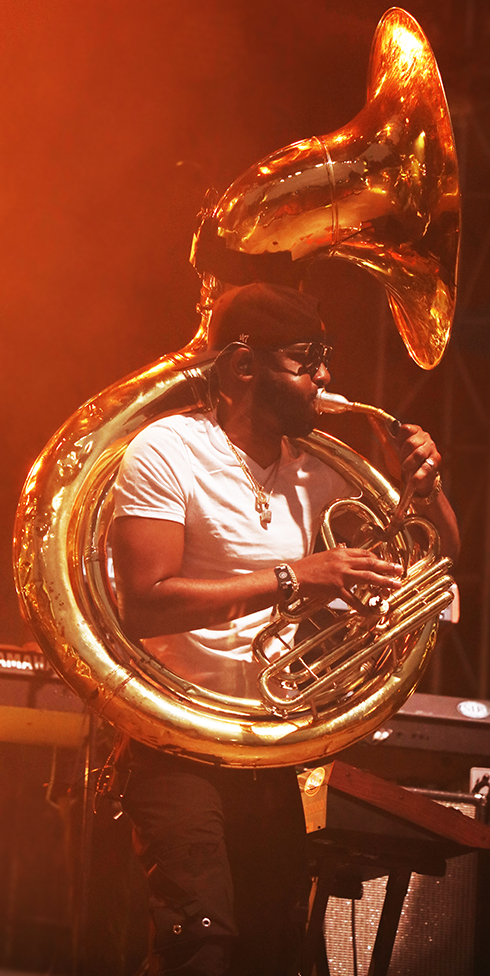 It goes without saying that The Roots are an absolute legend and they proved on top of their game. It was especially wonderful to see Questlove play drums again as well as to have Damon Tuba Gooding Jr. Bryson playing sousaphone, adding another layer to their songs and live set that was super animated! Captain Kirk Douglas was also hamming it up on guitar as usual. It was a fantastic way to close out the weekend!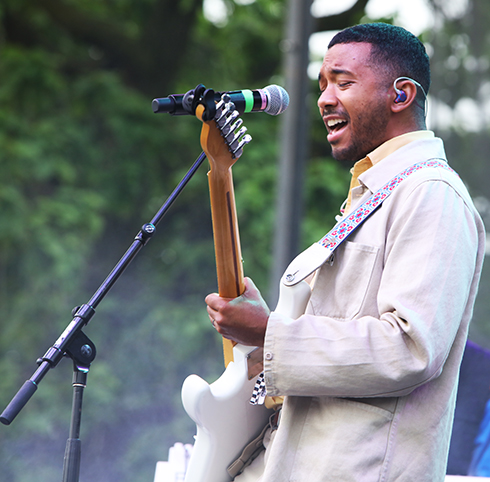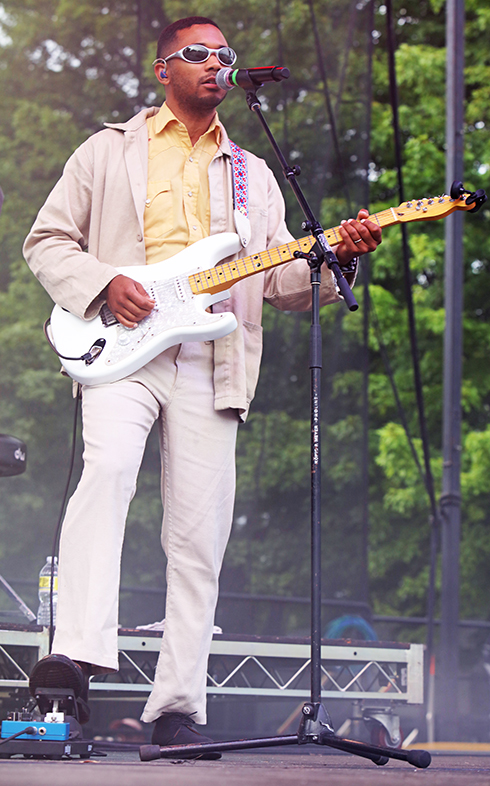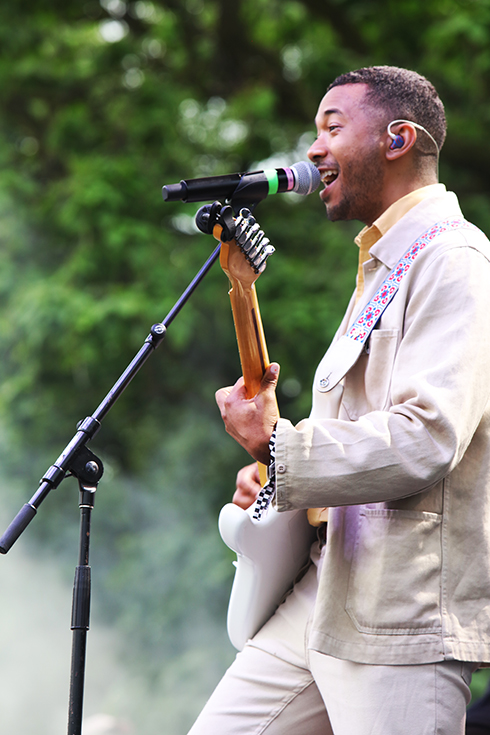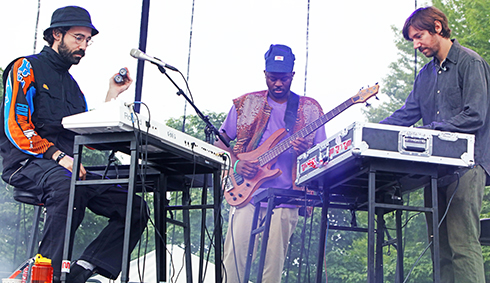 We were all a little wet after it rained unexpectedly again but Toro y Moi had some really mellow funky vibes for us all. Though it's not technically dance music, the songs had a rhythm that was catchy enough to get the crowd moving along with nice layers of music with even some disco elements. Chaz Bear's vocals creating a really low key yet fun effect that carried well across the crowd and warmed them up for The Roots. and, after a few songs, he also warmed up dancing along the stage a little more to his own tracks.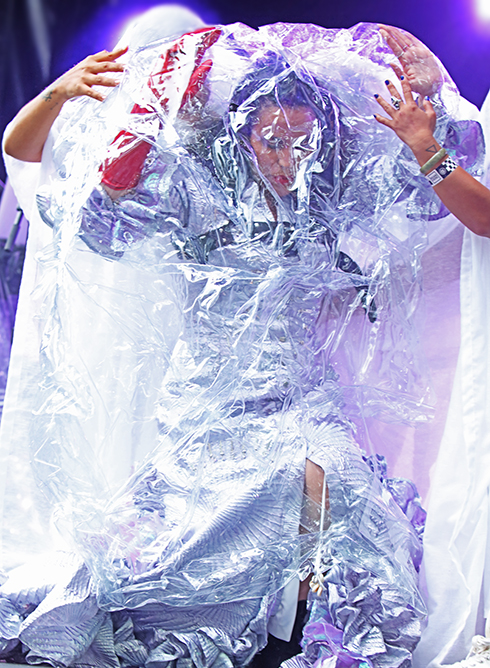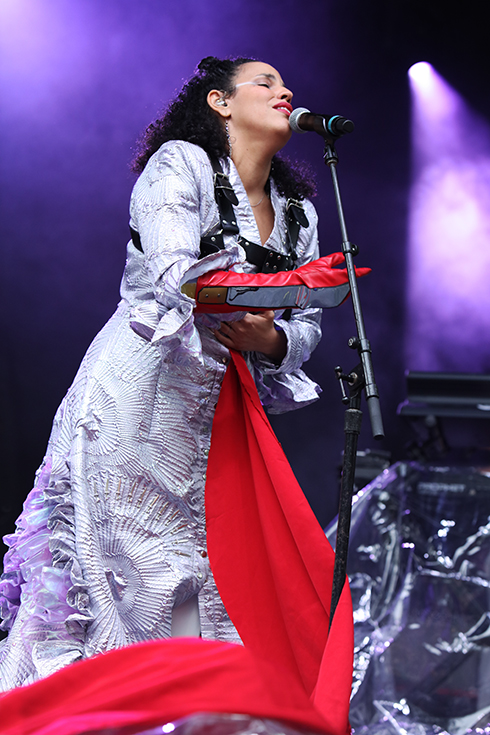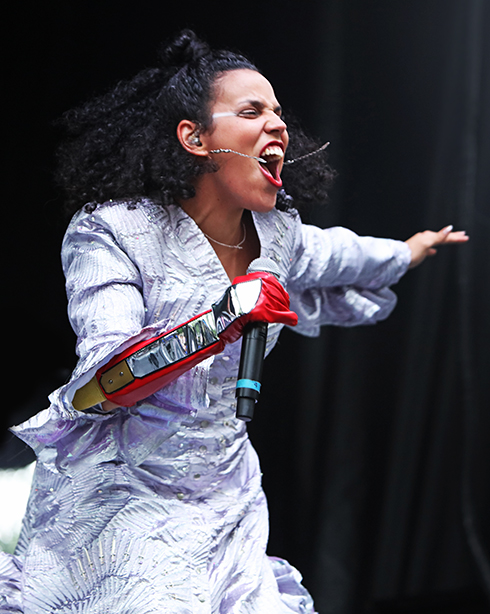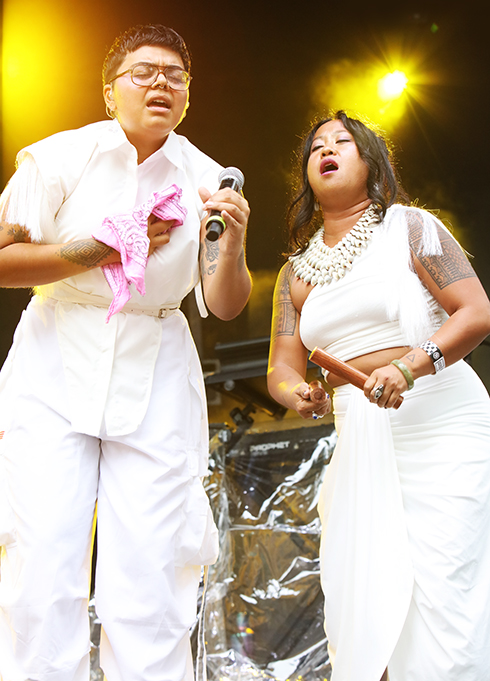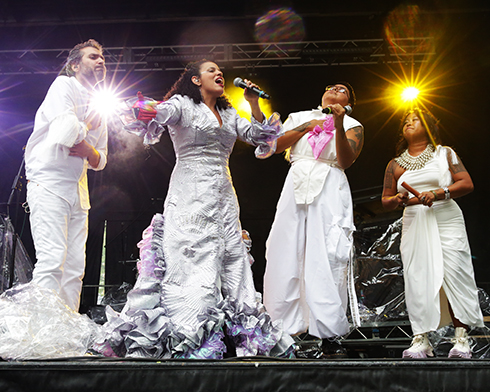 Xenia Rubinos had one of the most stunning theatrical sets of the weekend. Her band emerged into the stage covered in sheets and leading her to the center. Slowly, they removed her bubble covering only to trail a long thick ribbon of blood out of the center of her body down the floor of the stage. If this visceral scene wasn't enough, Rubinos dedicated the set to those who couldn't be here and sang passionately in Spanish with a sort of urgency suggesting this was more than just a performance for her and her band. Rubinos was riveting while she sang about the rights of Indigenous People and the incarcerated. Her message is highly relevant and came across in a very creative way.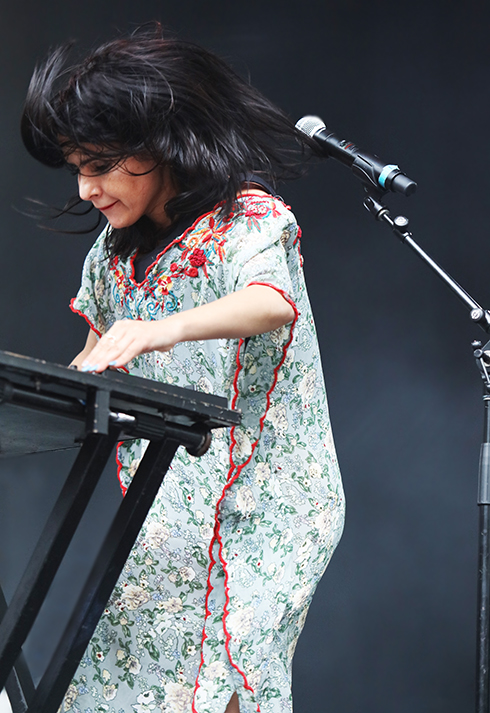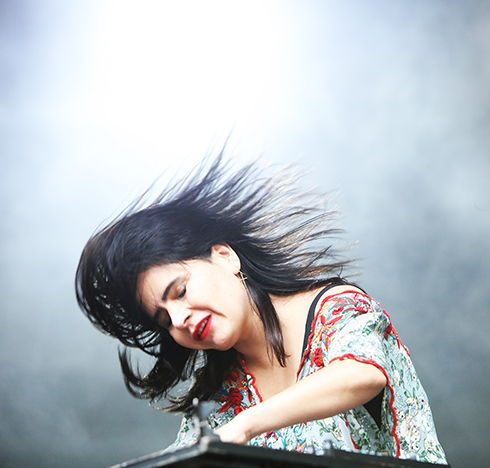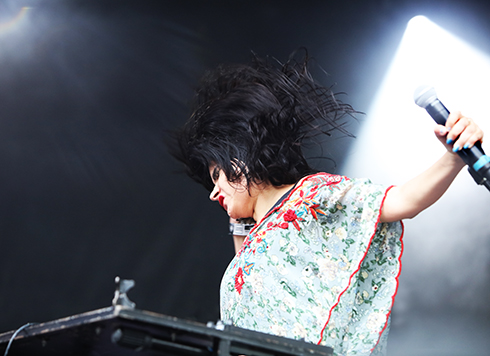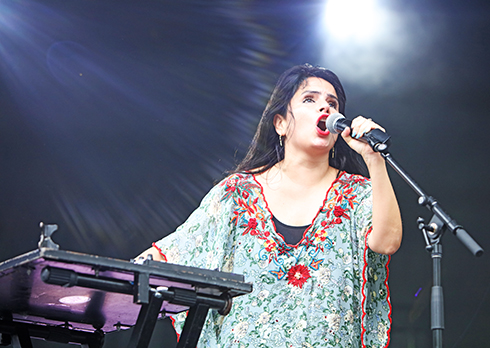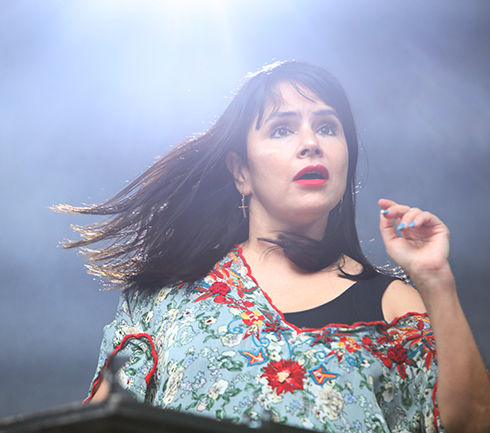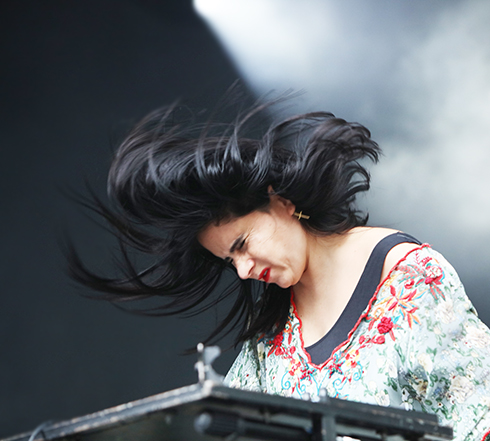 Sofia Kourtesis was a bouncing exclamation of joy as she synced up beats, drummed on a sampler, and sang over the top with a live bassist. She was pure blissful energy while playing songs from her collaboration with Manu Chao. Her set felt like wholesome organic dance music made with heart and soul. At one point early on, she remarked to the crowd that it was difficult to get here but she was glad she did and so were we! She also talked about the importance of being kind to each other, which is always a good reminder.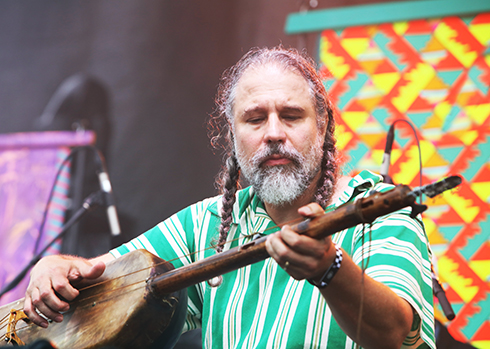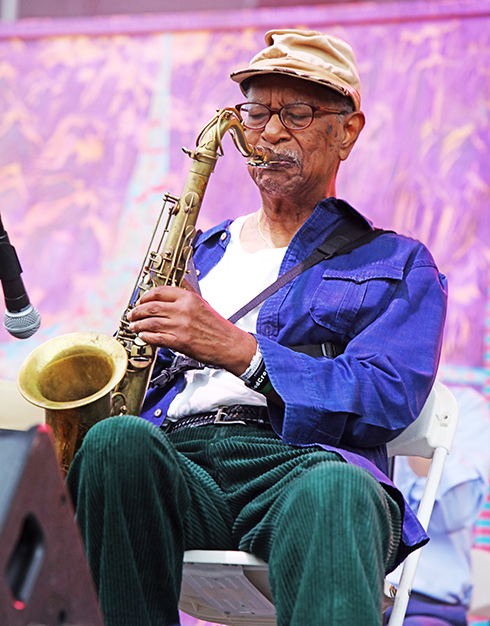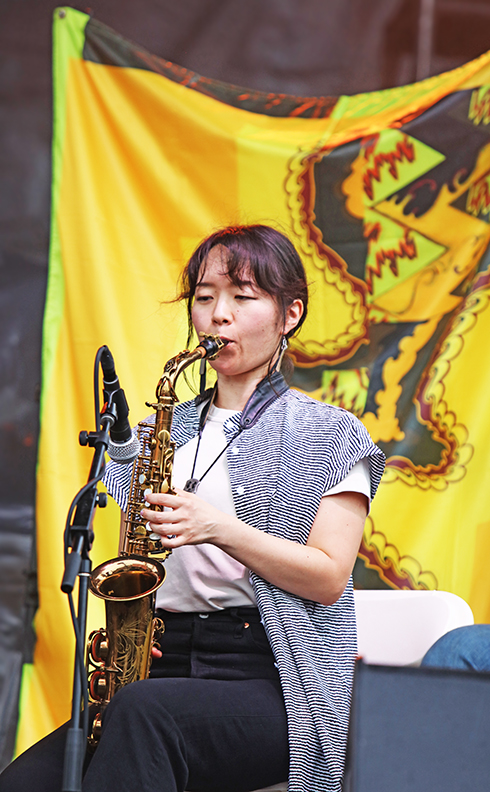 Natural Information Society filled in for previously booked band BadBadNotGood on short notice and played one very long track that felt rather ominous, though maybe that was the point. They also had special guest Ari Brown on saxophone.
More Photos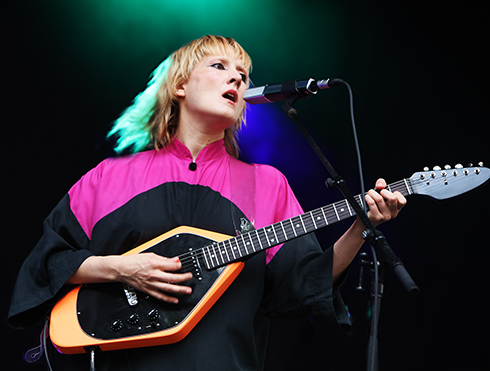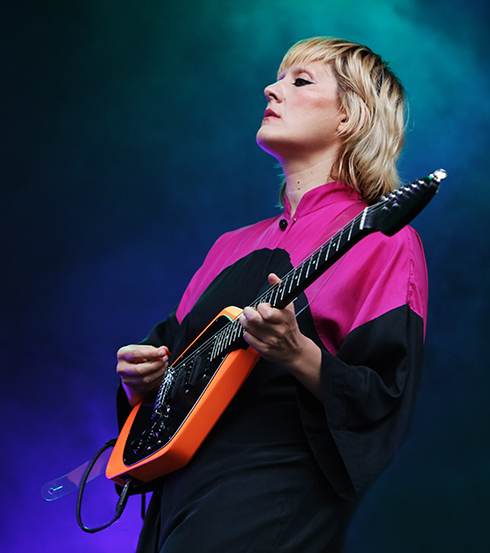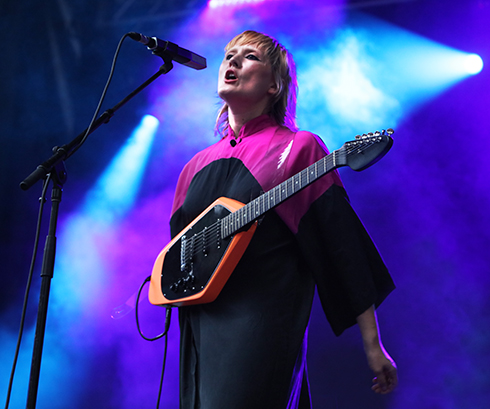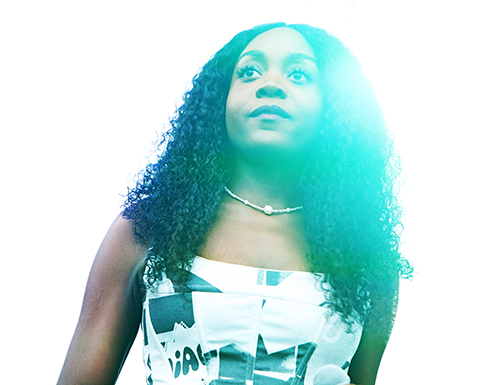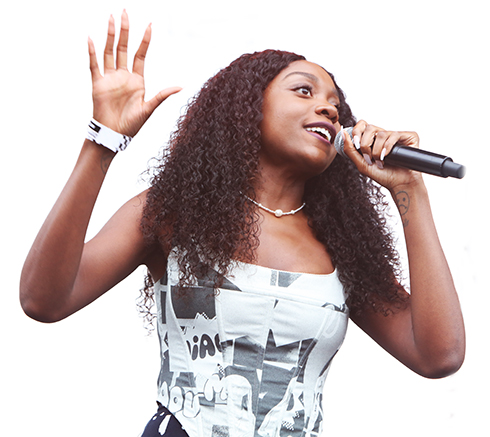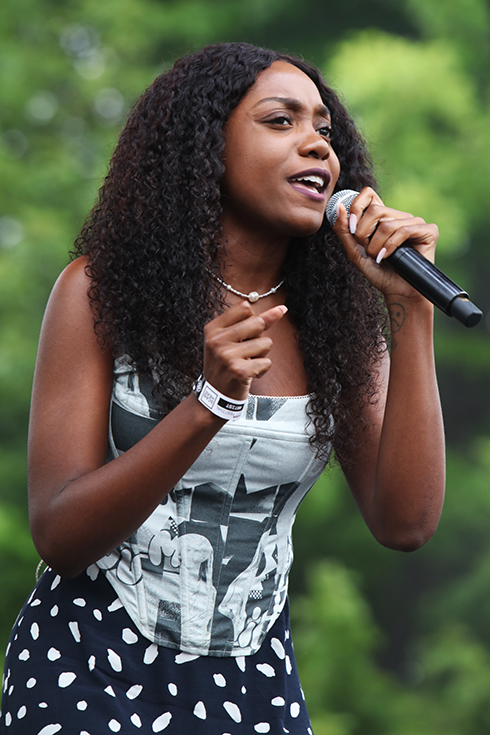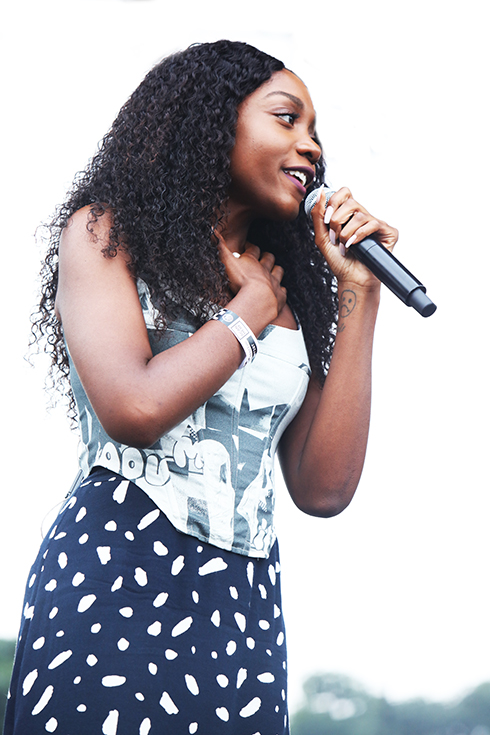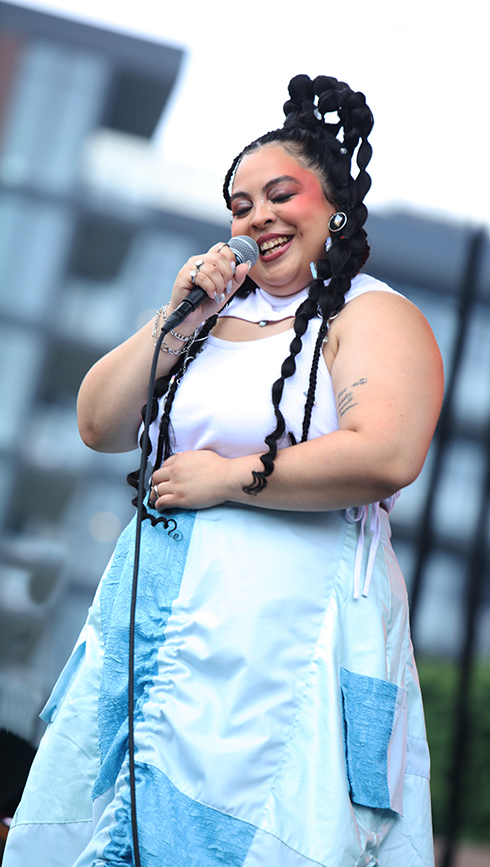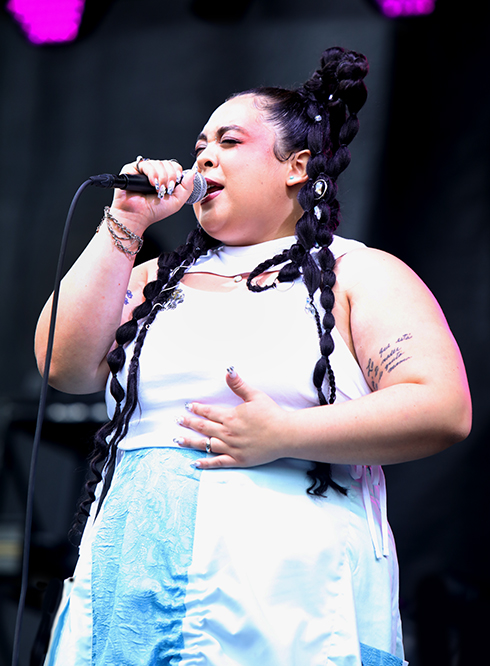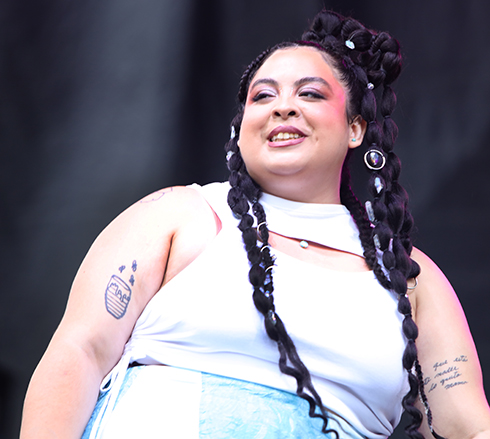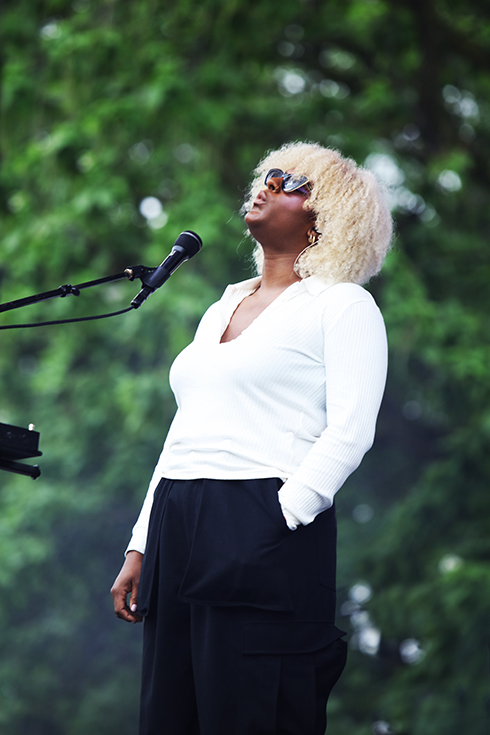 Earl Sweatshirt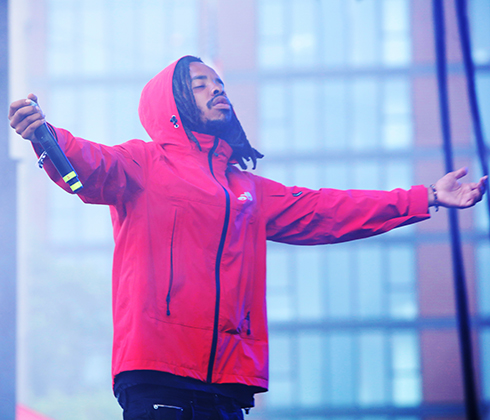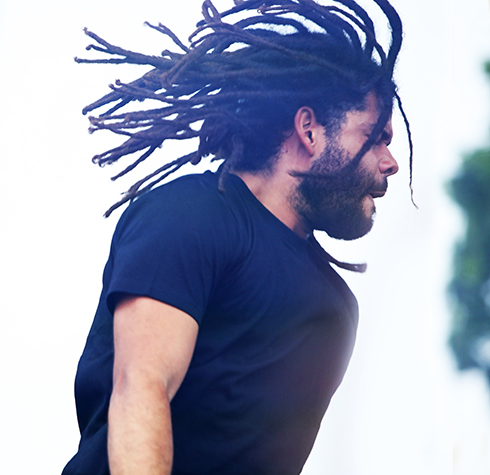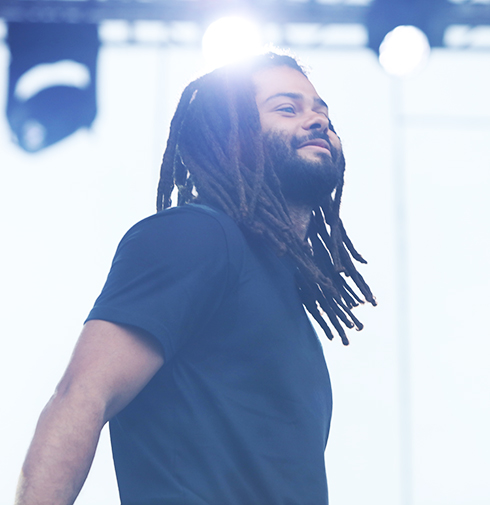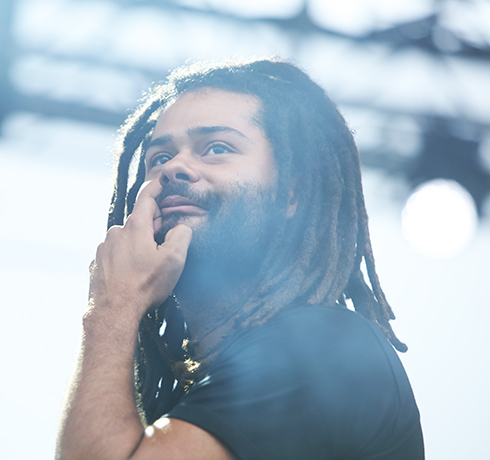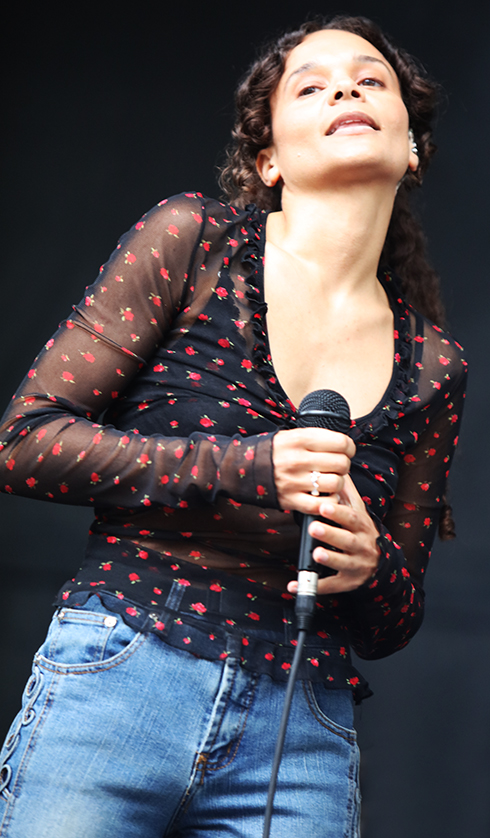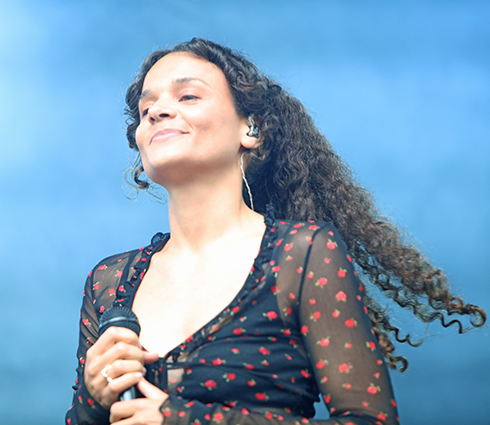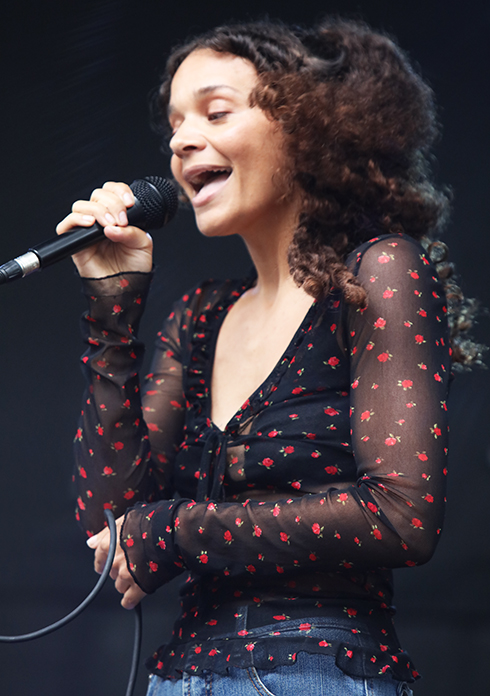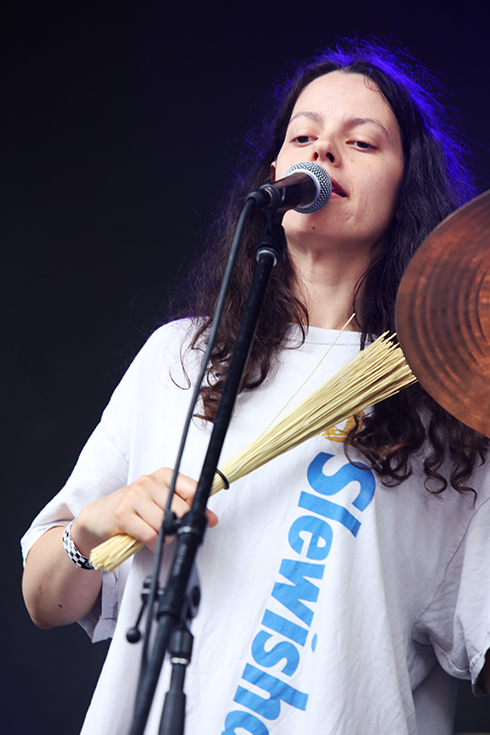 Crowd