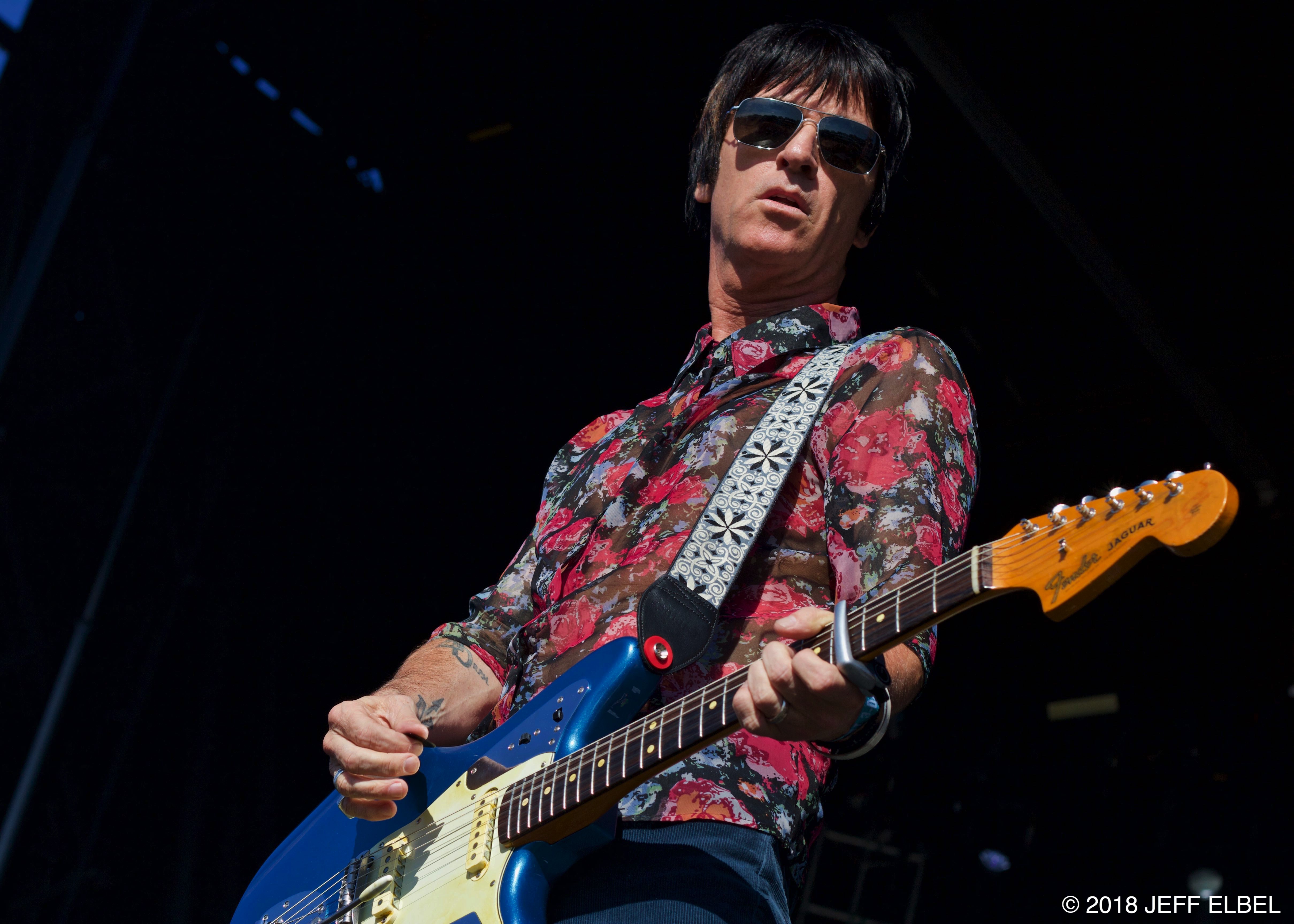 25 September 2018
Chicago emerged from a soggy summer to provide warm days and cloudless skies for lucky visitors to hone their sunburns in Douglas Park over the weekend of September 14-16, when Riot Fest hosted three days of musical thrills. Punk and post-punk elder statesmen and upstarts alike held court, and headlining slots made room for pop hitmakers including Weezer and Beck as well. Big Takeover were onsite to cover a handful of favorites. - Review and photos by Jeff Elbel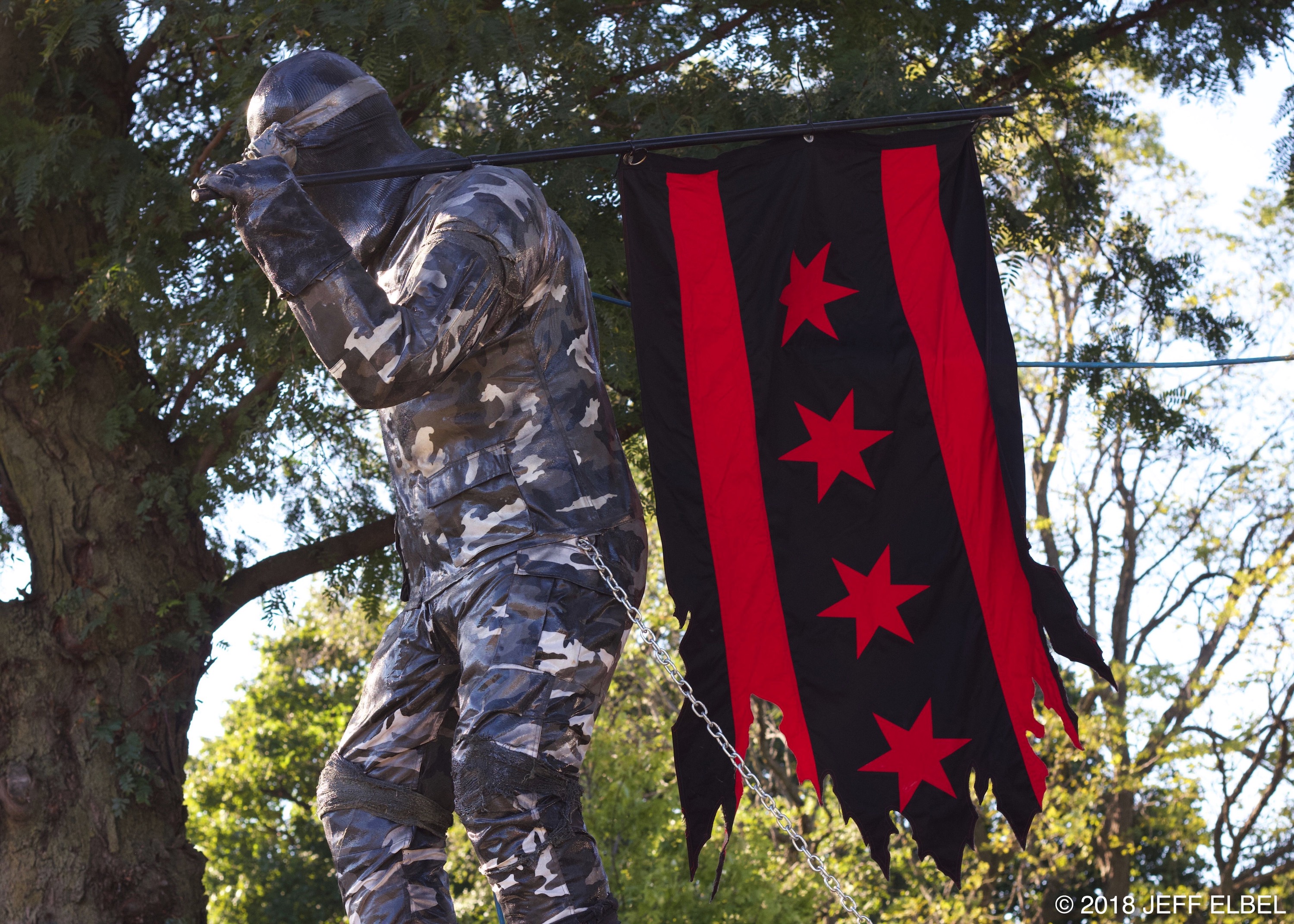 Gary Numan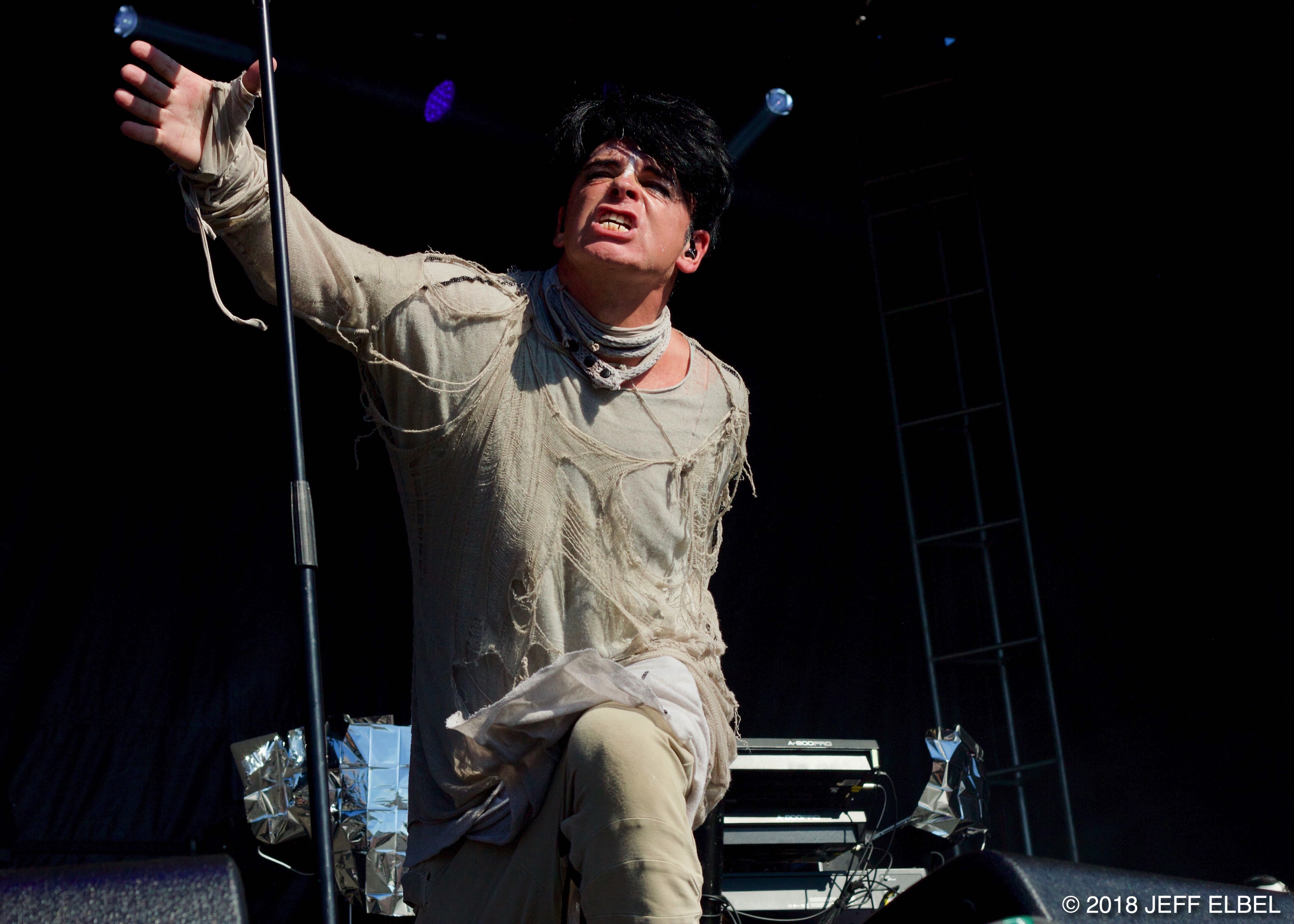 Gary Numan and his band arrived appropriately attired in desert gear for their set under the bright afternoon sun, hewing to the visual design of current album Savage (Songs from a Broken World). The set did feature signature synth-pop hit "Cars" from 1979's The Pleasure Principle, but the material emphasized the industrial pop heard on 2013's examination of depression Splinter (Songs from a Broken Mind) and Numan's latest. The gothic and tribal scene was heightened by the band's face paint and minimal verbal communication. Numan spoke primarily through music and dance, drawing comparisons to Peter Gabriel, with a healthy dose of Nine Inch Nails in the mix. Grinding guitars and heavy drums were sweetened by orchestral synthesizer textures and Numan's knack for classic pop melody. Even the grim and jagged "My Name is Ruin" contained a measure of deceptive sweetness as Numan sang, "My name's a war song, I'll sing you a new one."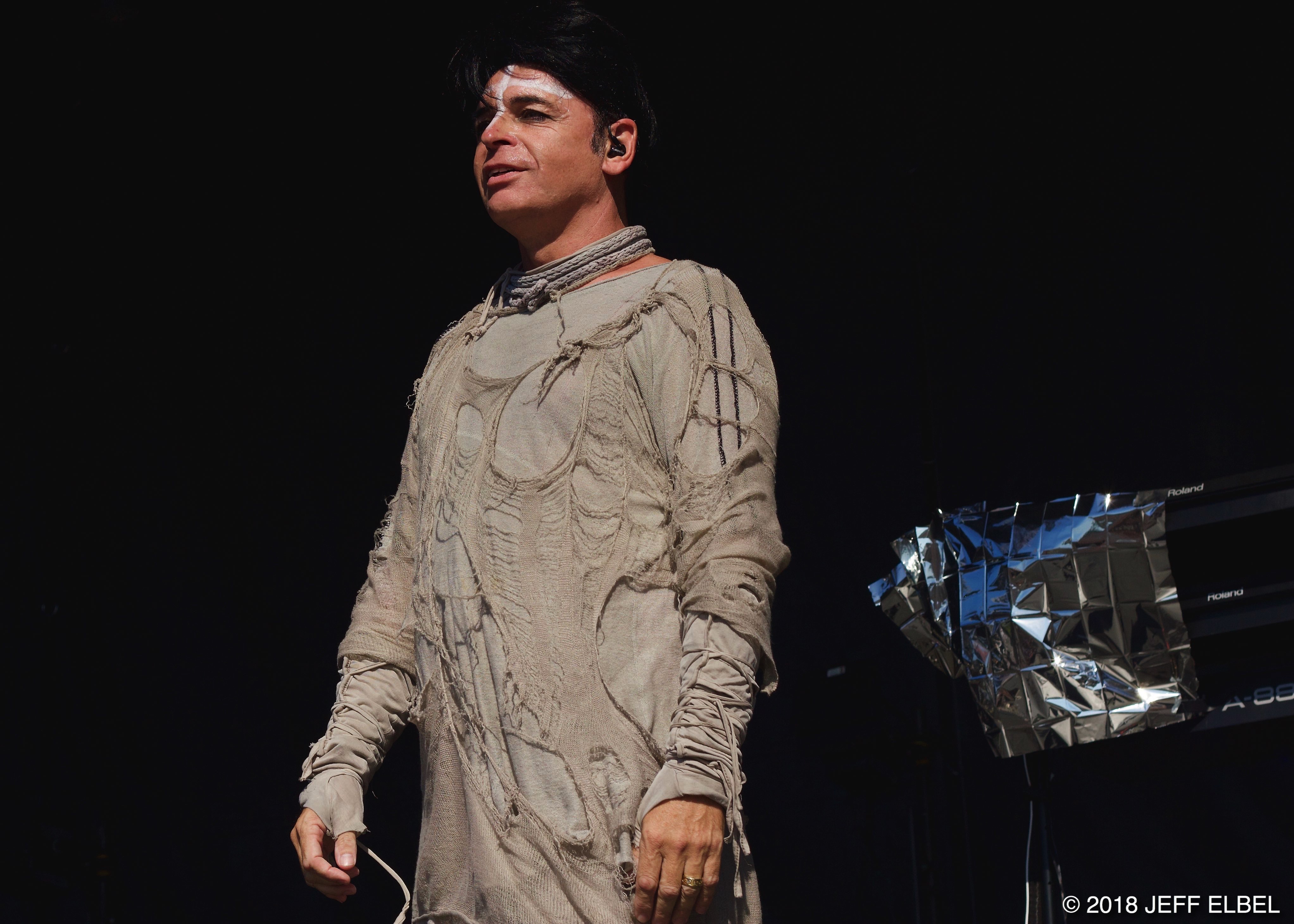 Health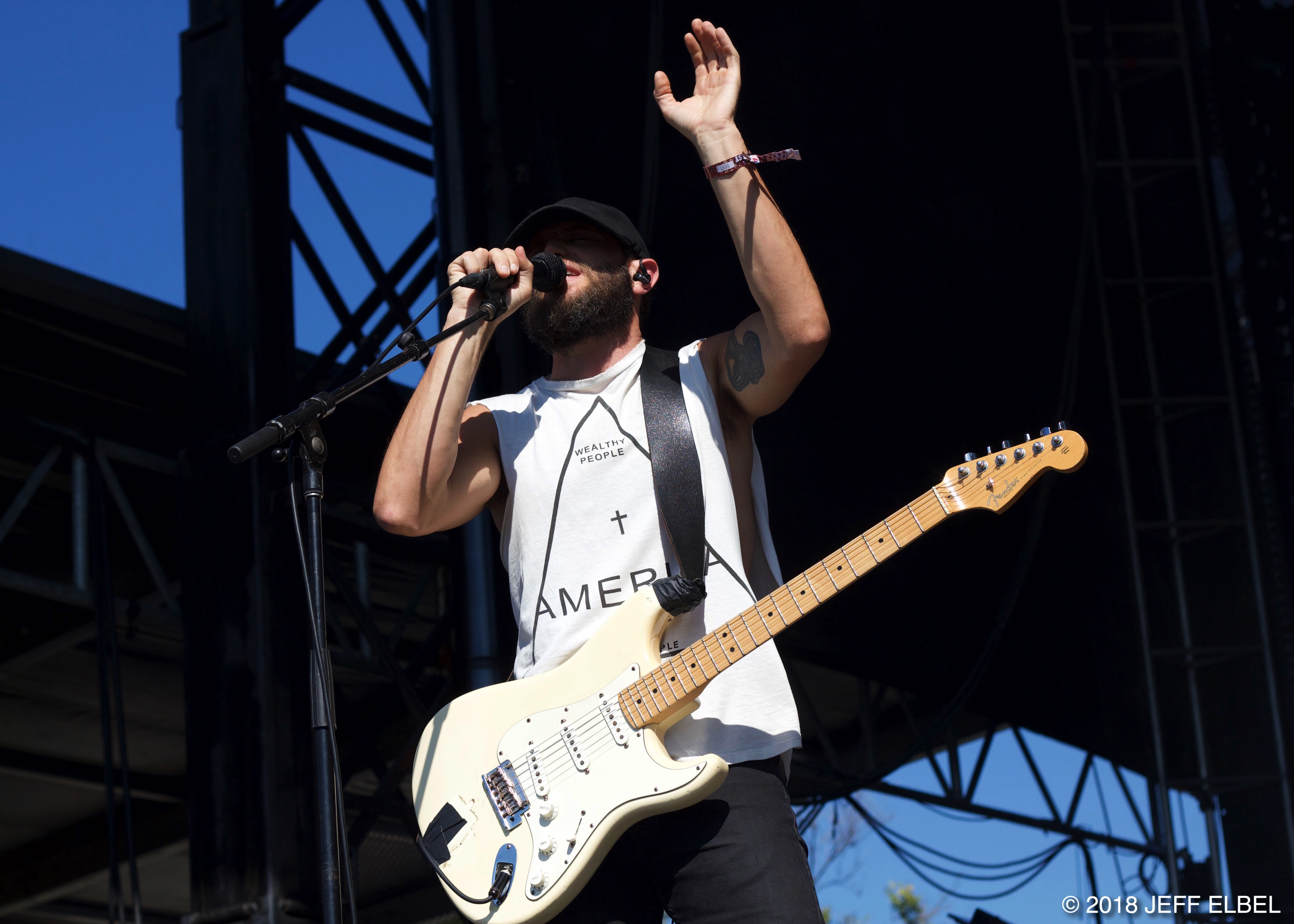 Los Angeles noise-rock band health wrestled with technical troubles beyond their control, but delivered music that was alternately ethereal and brutal whenever the gear would cooperate. Death Magic songs including "Dark Enough" and "Stonefist" were abandoned due to sonic troubles. However, "New Coke" unfurled its full flavors of metal, EDM and Blade Runner-era space-pop as Jake Duzsik slashed furiously at his guitar and bassist John Famiglietti twirled his prodigious black mane. Drummer BJ Miller called down thunder during relentless Get Color song "Die Slow."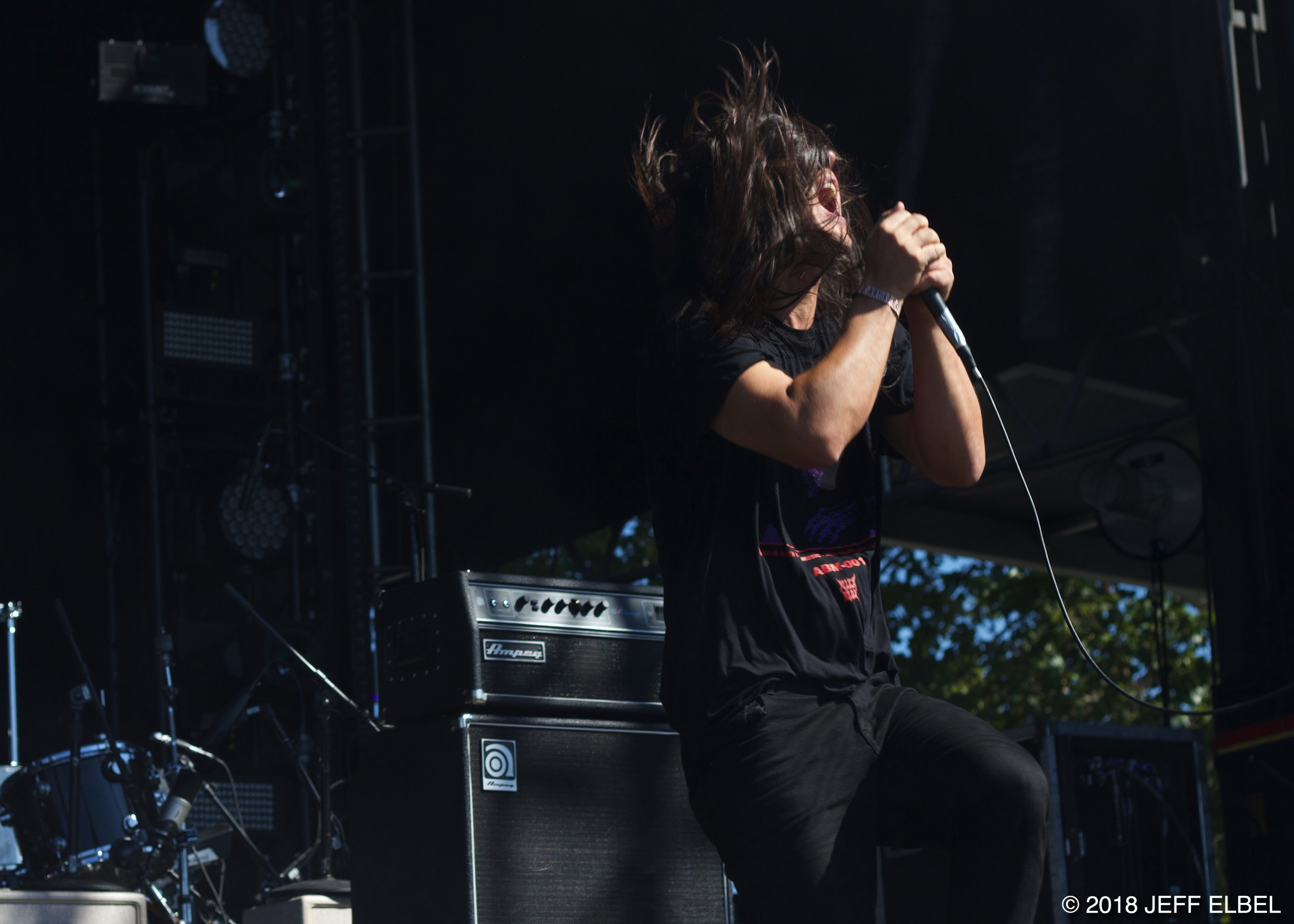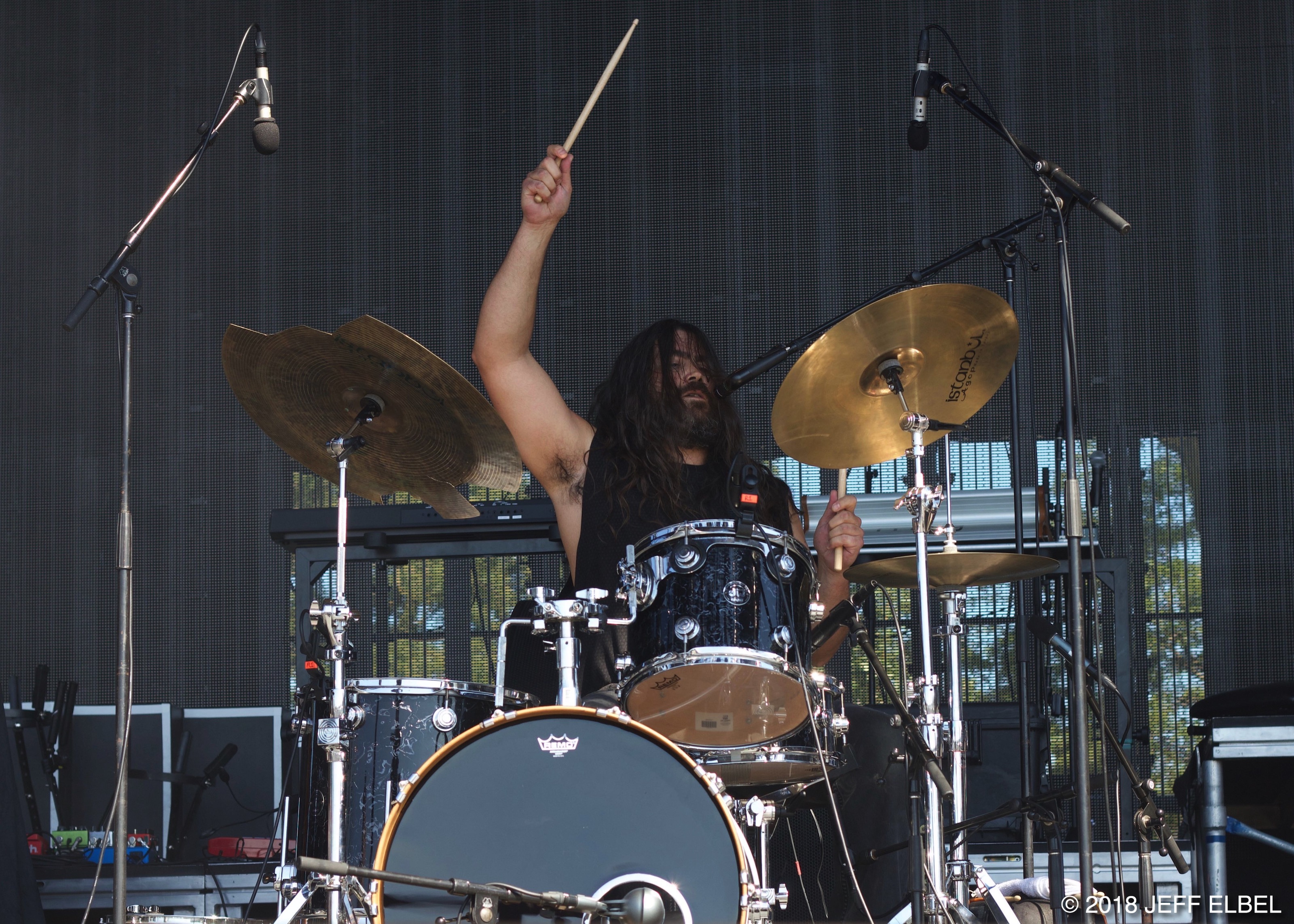 Cat Power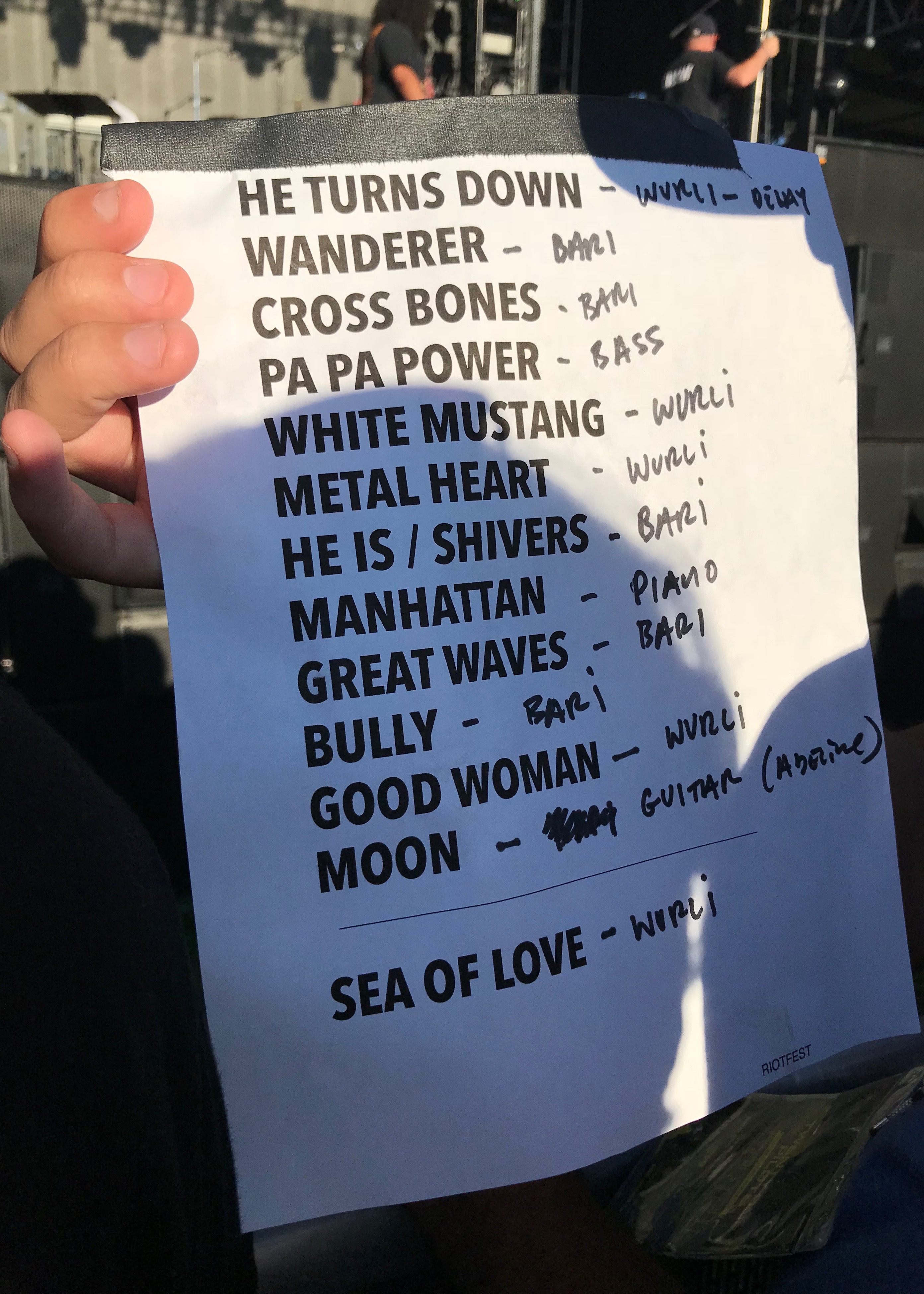 Chan Marshall and her bandmates also wrestled with technical difficulties, battling an echo in the vocal and drum channels that sent the musicians off course during "Wanderer." Marshall did her best to take it in stride. "I love dub," she said, addressing the sound crew. "I love the Love Joys, but I haven't acclaimed myself in dub. Maybe it's a sign."
As the band and crew gained their footing, Marshall sang into two microphones to add phasing effects to the up-tempo but melancholy pop of "Cross Bones Style" and drowsy swing of Lana Del Rey's "White Mustang." The recriminatory folk of "Metal Heart" gave way to Cat Power's cover of Bob Dylan eulogy "He Was a Friend of Mine." Haunted memories of an old flame flickered through the spectral "Bully," leading to an emotional whipsaw with a cover of The Cure's "Just Like Heaven." The set closed with a spare guitar-vocal arrangement of "The Moon," leaving space for the song's outsized longing and emotion. "The moon is not only beautiful," sang Marshall, eyes closed. "It is so far away."
Bidding farewell to her crowd, Marshall gave a salute with her palm facing out. "A pirate taught my little boy yesterday that you're supposed to salute like this, because it proves that you've never lost a war," she said. Tellingly, she turned her palm inward before offering a smile and departing the stage.
Elvis Costello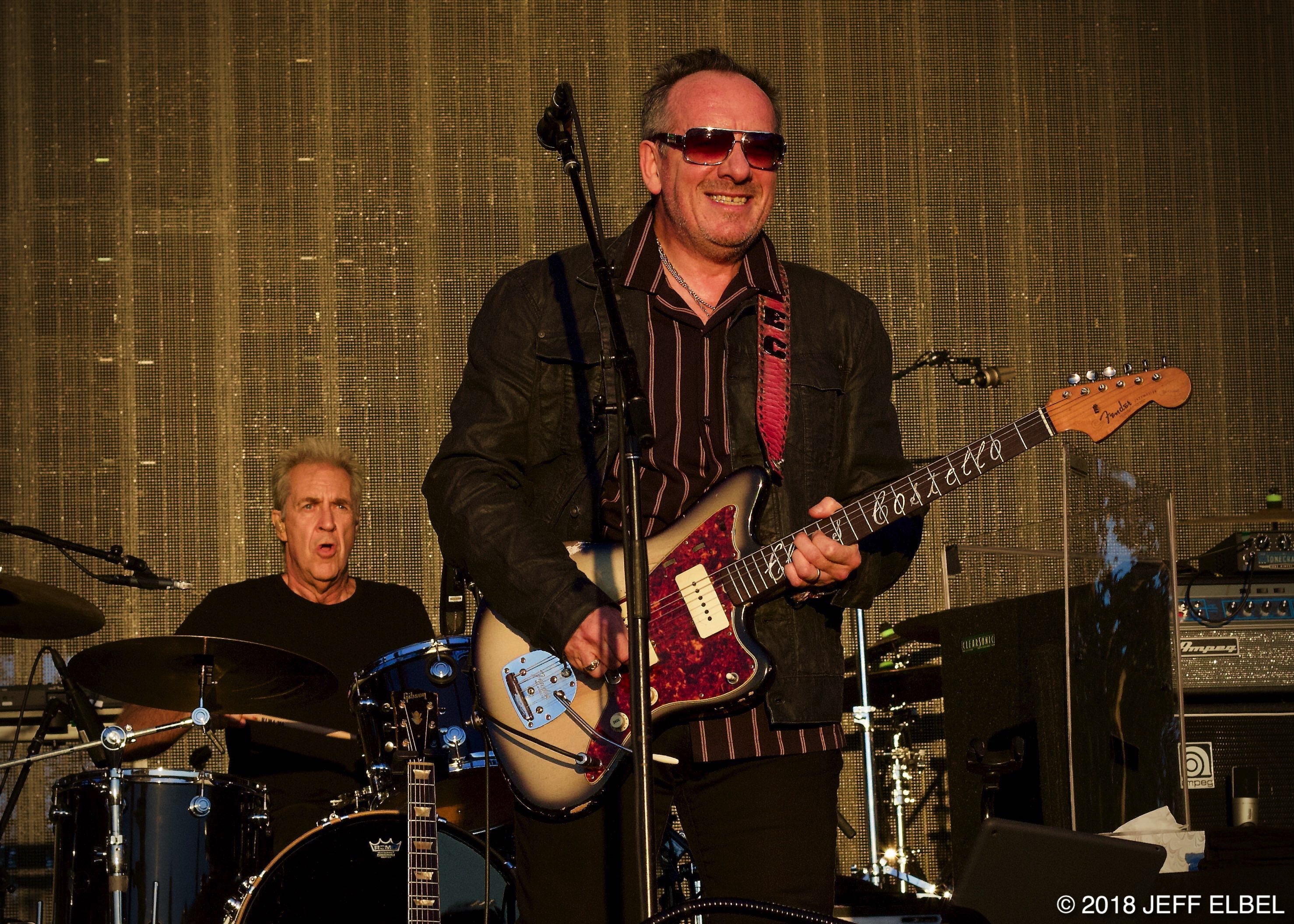 Costello and his trusty Imposters (keyboardist Steve Nieve, drummer Pete Thomas, and bassist Davey Faragher) made Riot Fest their comeback show following cancelled European dates this summer in order to permit Costello's recovery from cancer treatment. "How you doing?" asked Costello to a sea of cheering festival-goers peppered with diehard fans. "I'm doing fine, thanks," he offered as Thomas and Faragher kicked into a spirited "Pump it Up." The set included brash favorites like "(I Don't Want to Go to) Chelsea." Truth be told, it wasn't Costello's finest vocal performance, but he dug hard into stinging solos for tracks like the sharp-tongued "Miracle Man" alongside Nieve's jubilant electric piano. In any case, fans were justly joyful to simply have their hero back. Costello and Nieve sparred again as latin-spiked acoustic piano sparkled through "Clubland."
"How's about playing a little bit of that New Wave music?," offered Costello before lashing into "Radio Radio." Thomas showed his considerable chops with dub reggae fills during "Watching the Detectives," decorated by Costello's slashing spy-movie guitar and Nieve's spookshow organ. "Waiting for the End of the World" from Costello's 1977 debut My Aim is True was propelled by Faragher's groovy bass.
Costello's vocals dragged on the beat of Imperial Bedroom's "Beyond Belief" like a nightclub jazz-man, inviting comparisons to Van Morrison as the rhythm section ran ahead. The show's centerpiece was a deconstructed and expanded excursion through the tormented romance of Blood & Chocolate's "I Want You." Costello concluded in high spirits with rowdy rocker "(What's So Funny 'bout) Peace, Love and Understanding."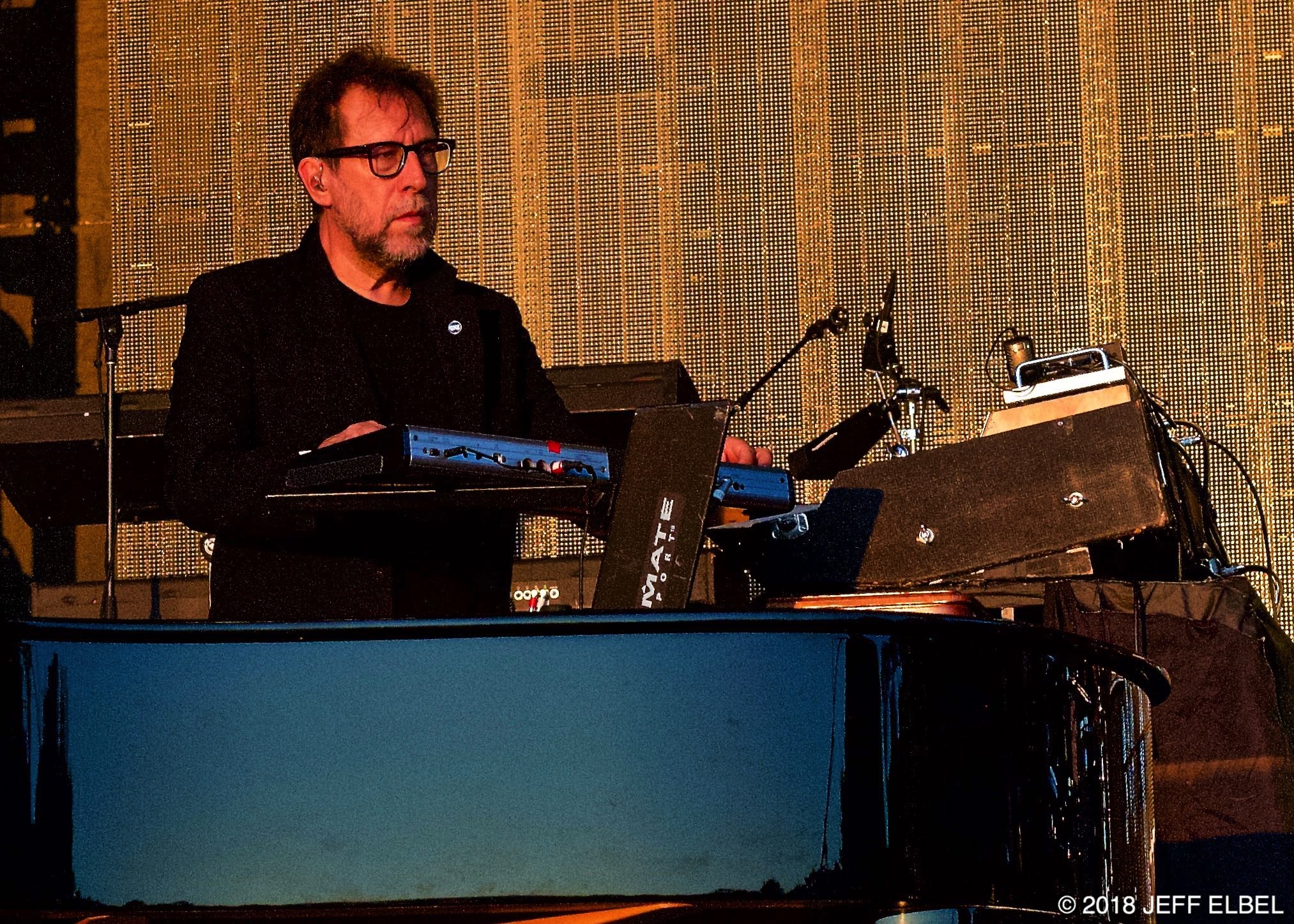 SWMRS

Bratty Oakland punk-rockers SWMRS turned their adrenaline-fueled (and often airborne) set into an admirable call for mutual support and individual worth. The bulk of the band's set was drawn from 2016's Drive North. Highlights included the summery "D'You Have a Car?," blending the influence of timeless pop by the Beach Boys with punk titans the Ramones. The automotive fixation traveled through the grim lurch of "Drive North" as well, even if the pervasive sense of brotherly love faltered during the singalong chorus, "I hate L.A." Singer Cole Becker nonetheless paused before "Figuring it Out" to put his soapbox to positive use. "You're not going to be able to use our music to solve [your] problems," he said. "But maybe you can use rock and roll to help figure out those problems yourself." Later, he amplified the encouragement, saying, "You are beautiful because you can breathe and dance and sing." It was a strong antidote to any view of punk rock as nihilistic, and affirmation to those who embrace punk rock as a source of community.
Johnny Marr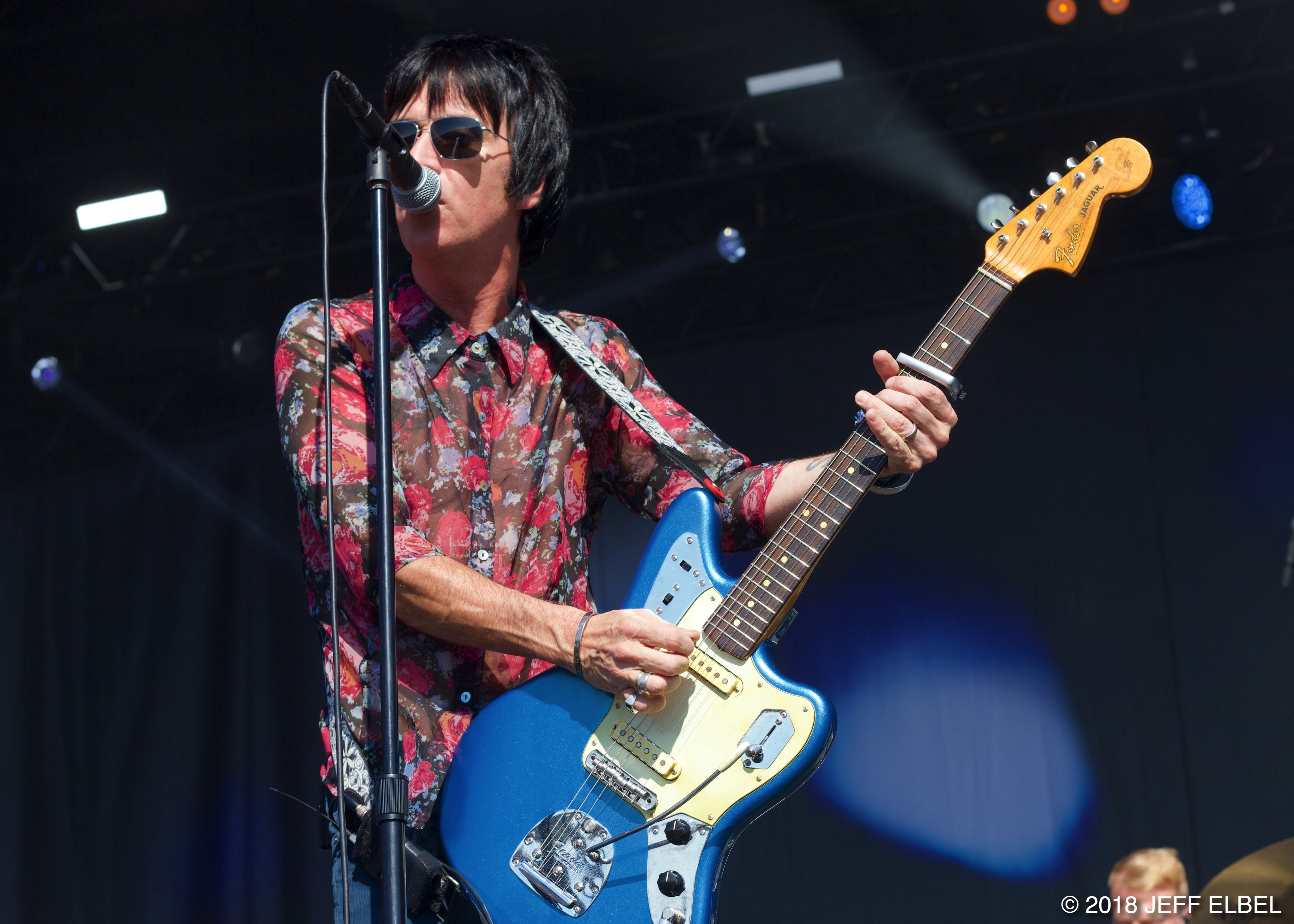 Marr has been supporting his new stunner Call the Comet with shows topping two hours, drawing from recent solo work and past glories with Electronic and seminal Manchester alt-rockers The Smiths. Although he only had time on the Sunday afternoon bill for a 45-minute set, Marr and his cracking trio packed a swift and mighty punch with material spanning 32 years. The chime and jangle of newer fare like "Day In Day Out" stacked up well against the undeniable favorites like "Bigmouth Strikes Again." "Bug" was reworked as a potent piece of protest, with Marr changing lyrics to criticize Donald Trump and abuses of privilege. "Hear what I'm saying?" Marr called into the crowd, just to make sure the message was landing.
Marr was in strong voice, covering for both Morrissey and Bernard Sumner. Winsome new track "Hi Hello" was bypassed in favor of its more familiar sonic cousin "There is a Light that Never Goes Out." "This is a disco song from Manchester, England," said Marr, introducing Electronic's "Getting Away With It." Some fans got caught up in the guitarist's hypnotic arpeggios and leads laced with rich harmony. The cry of "Johnny F—-ing Marr!" went up from the crowd more than once during the set. Acknowledging the next-generation Clapton-like appellation, Marr semi-humbly remarked, "That would be me."
The guitarist's playing and his unerring songcraft maintain his connection to his Smiths work, but his positivity often made a sharp contrast. Following the hopeful "Walk Into the Sea," the thankful Marr remarked, "This is the best I've felt all day, and that's saying something."
Following the saturated pulse of "Easy Money," Marr paused his set on the Roots stage to tease fans waiting for Suicidal Tendencies at the neighboring Riot stage. "You picked your band," he said. "You're not allowed to listen." As he launched into the shimmering tremolo of set-closer "How Soon is Now?," the hardened punk fans next door audibly ignored Marr's remarks and cheered while reveling in the song's heady alt-pop atmosphere.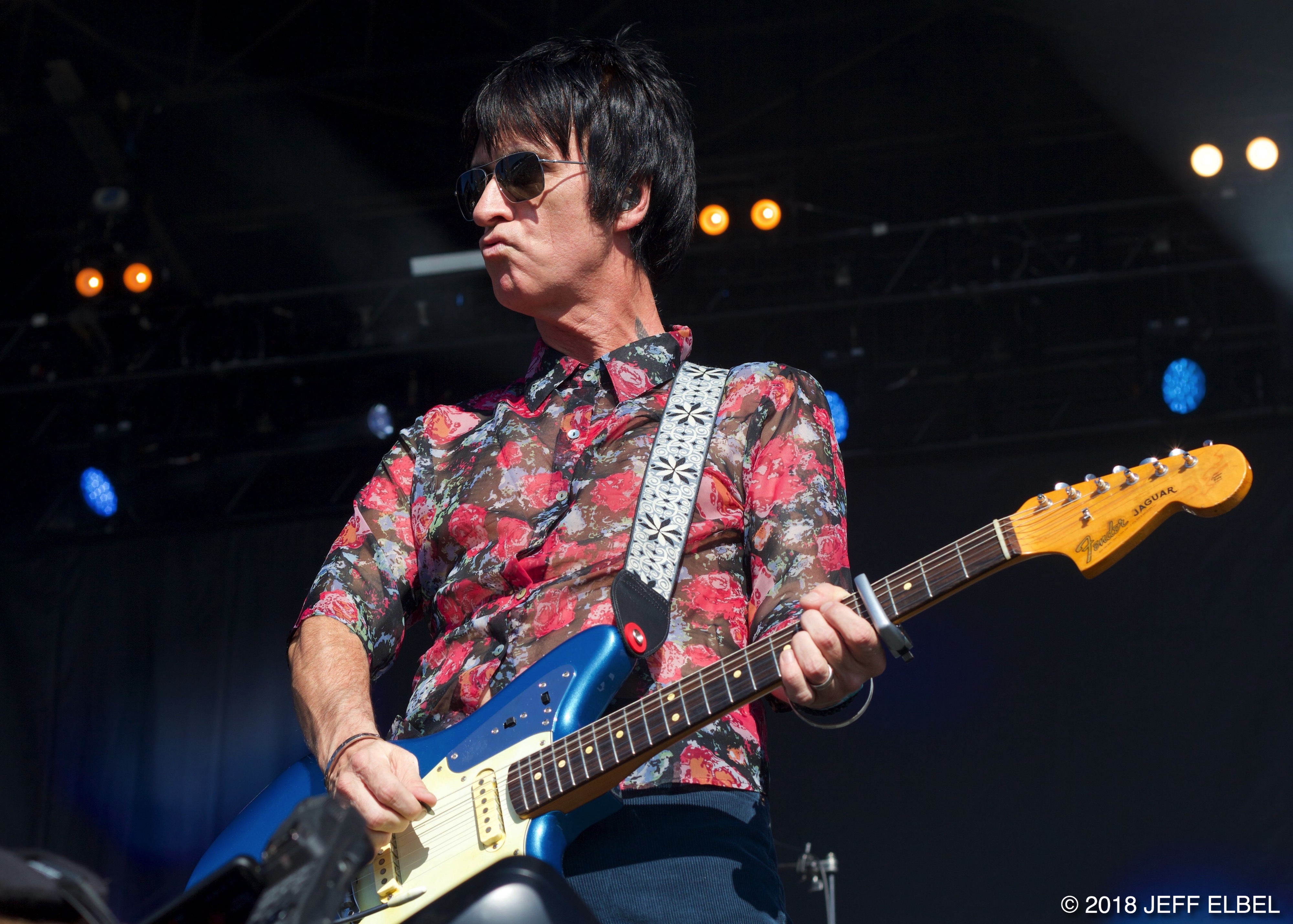 #BohemianRhapsody

Some locally-sourced fans were conscripted to roam the fringes of the crowd raising awareness for upcoming Queen biopic Bohemian Rhapsody. Each doppelganger was dressed as Freddie Mercury from 1985's Live Aid concert, complete with formidable mustache, and deployed one of Mercury's signature stage moves.