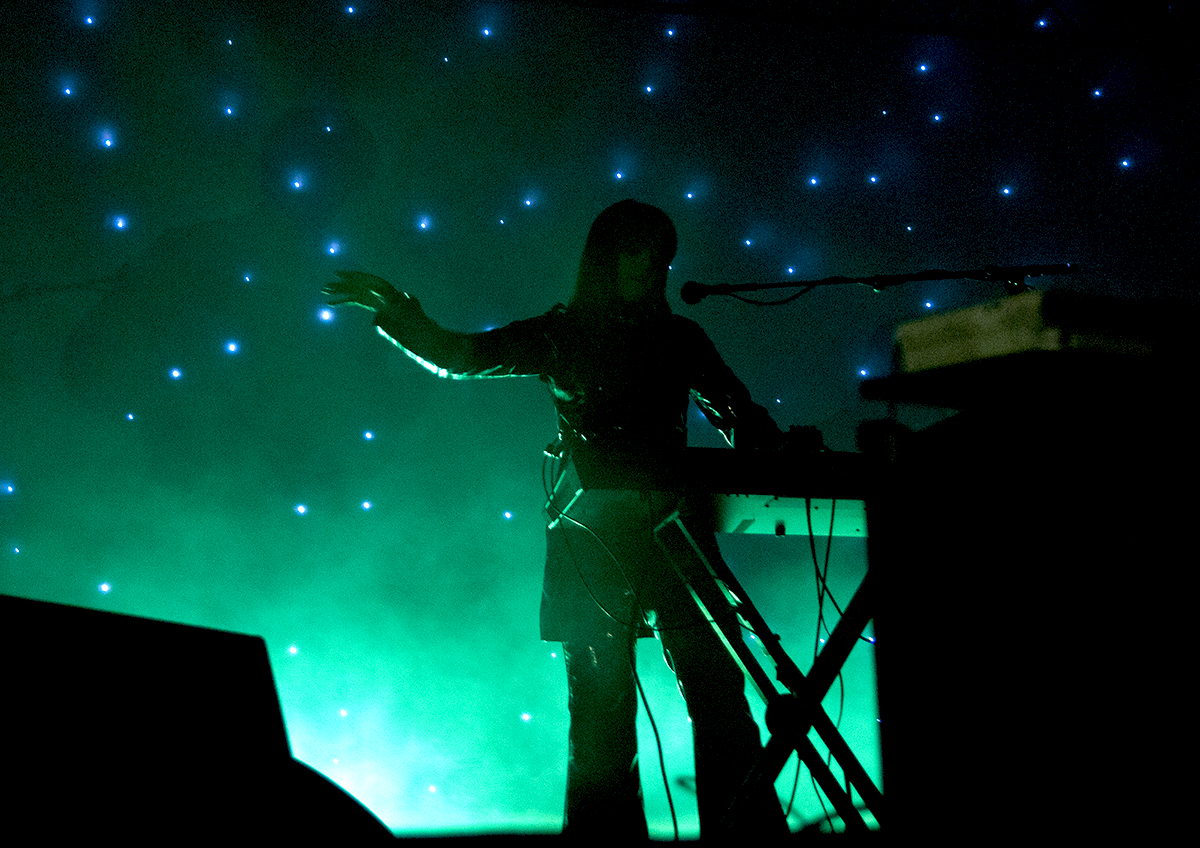 7 August 2018
Photo by Cecilia Fonseca
The Fairbanks Lawn at Hollywood Forever Cemetery proved to be an ideal setting for the hypnotic sounds of Beach House. The band kicked off two-sold out nights at the outdoor venue last Friday, with the oppressive heat finally giving way to a cool breeze as the sun went down over Los Angeles.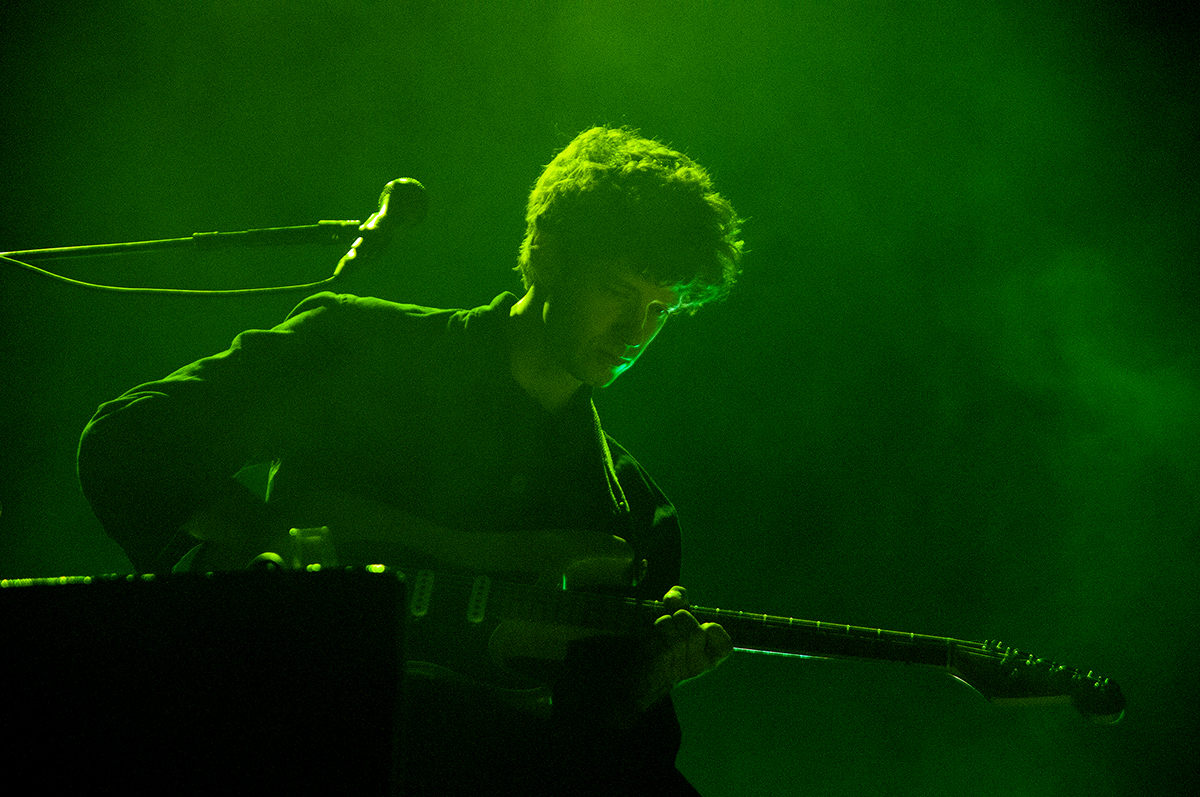 Photo by Cecilia Fonseca
It was the third date of the North American tour to support the aptly titled 7, the first Beach House album since 2015's double whammy of Depression Cherry and Thank Your Lucky Stars. Accompanied by a backdrop of op-art spirals and stars, the band serenaded the crowd with haunting melodies that complemented the carefully sculpted tombstones and mausoleums of the cemetery.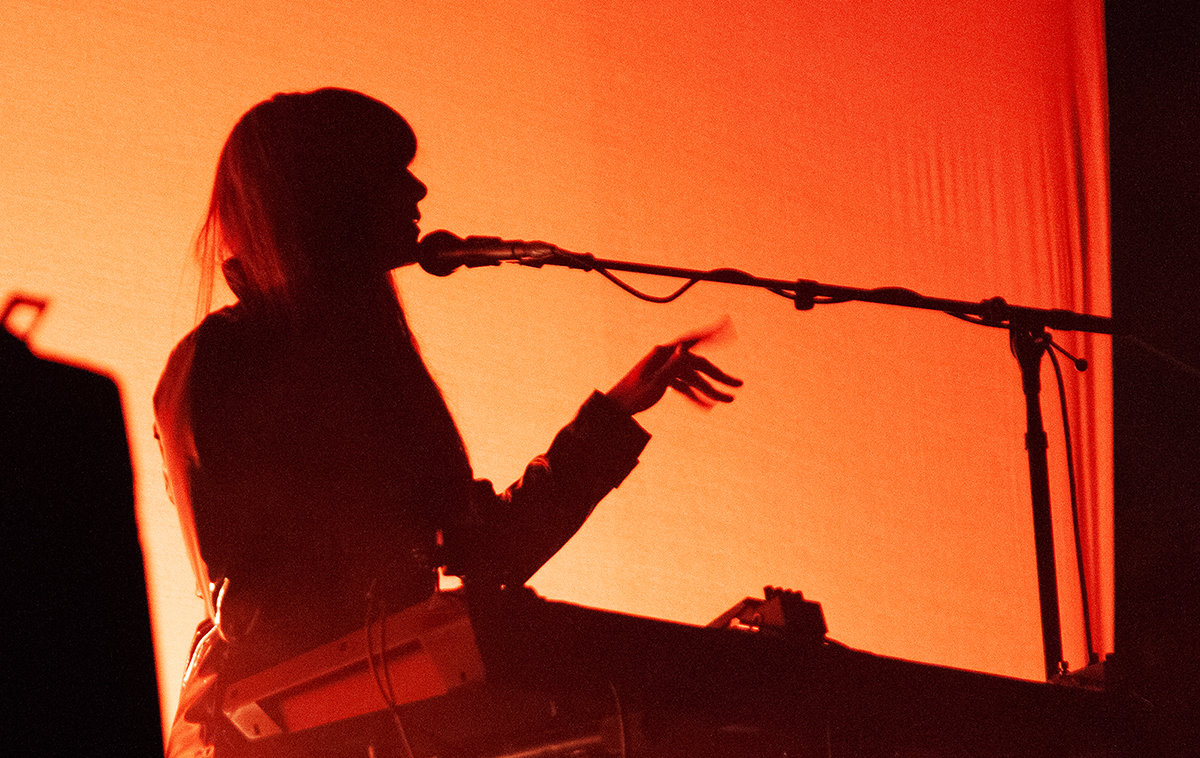 Photo by Cecilia Fonseca
Singer Victoria Legrand maintained her air of mystery, hulking down behind a keyboard or silhouetted amid banks of fog. Some fans sprawled out on blankets with picnic baskets, while others clustered toward the front of the stage to get a glimpse of the musicians. One group broke into spontaneous dancing on the lawn, with synchronized ballet moves akin to a summer stock production of The Rite of Spring.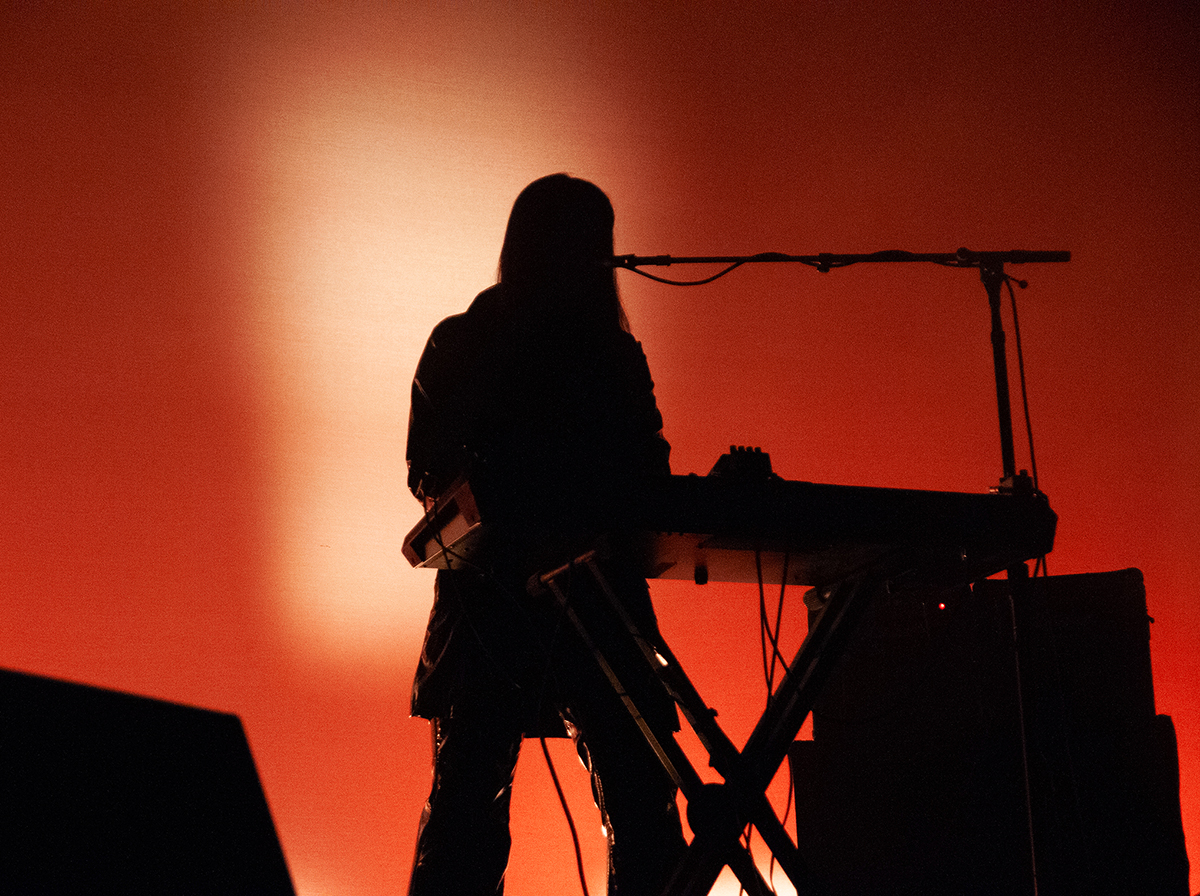 Photo by Cecilia Fonseca
Beach House has dates throughout the U.S. this summer, before heading to the U.K. and Europe in September.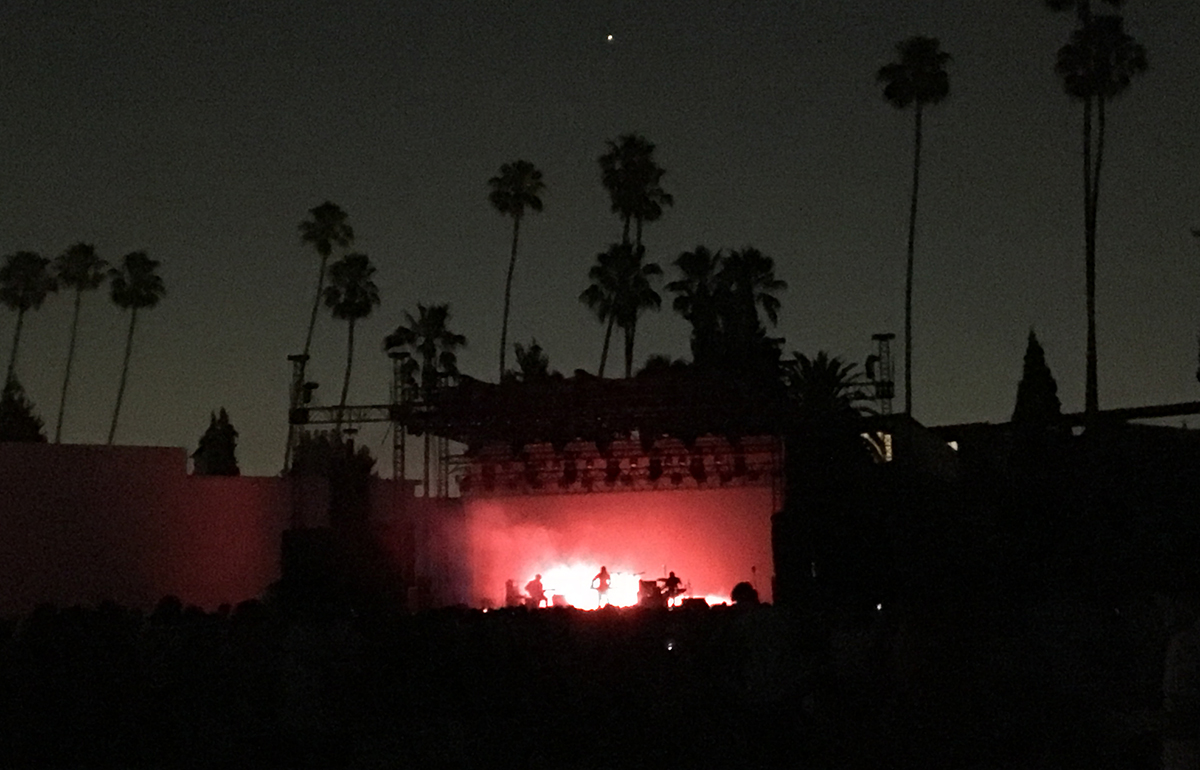 Photo by Ryan Orvis