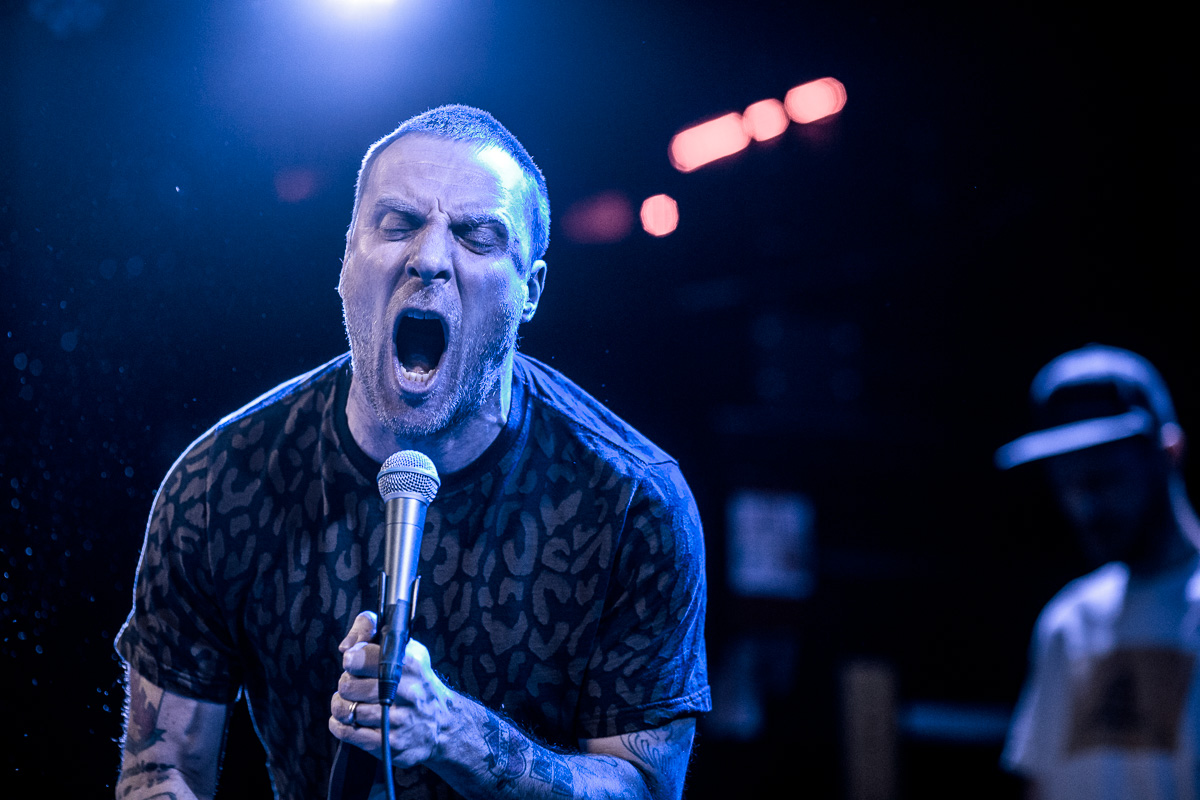 17 March 2019
The Blue Aeroplanes have a dancer. Nels Cline is the audio portion of Stained Radiance, which also features Norton Wisdom who paints along with the performance. And of course, there is Bez.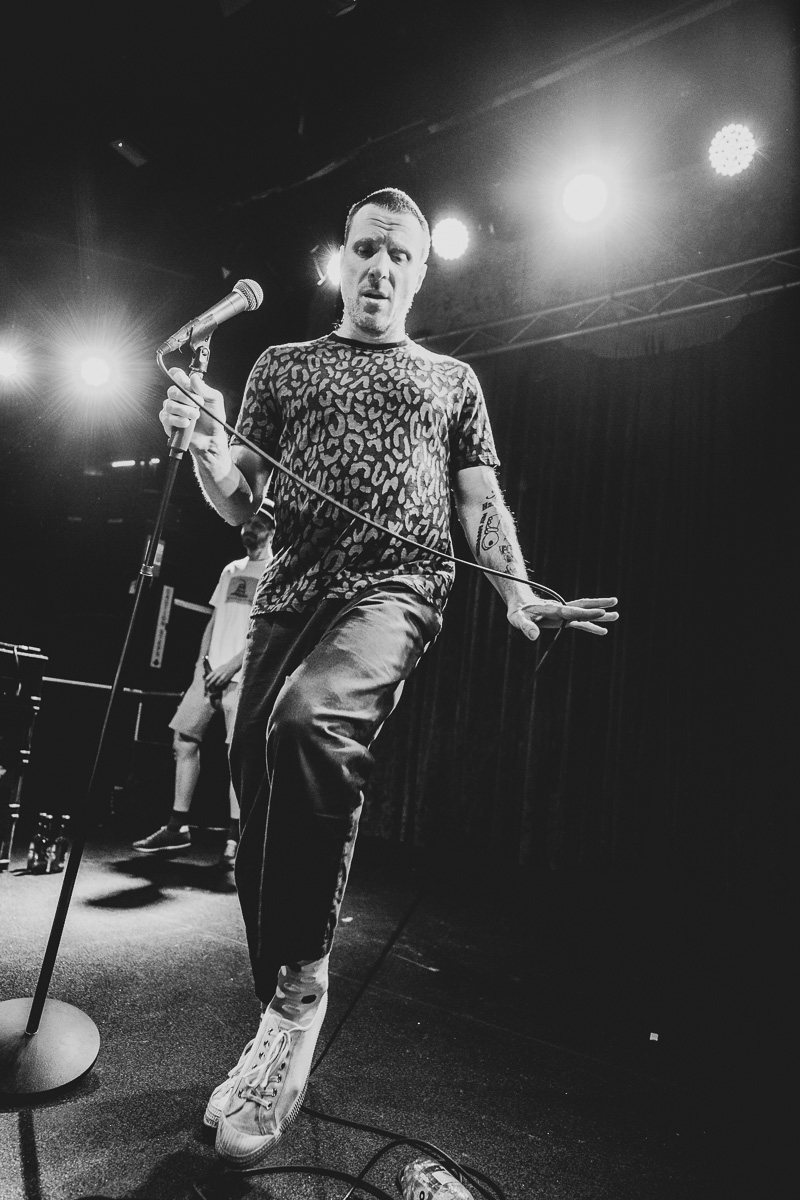 Though it's a bit of an outlier, the back pages of rock history have plenty of annotations in the margins, where someone on stage isn't really doing all that much in terms of the audio portion of the performance. It would be a mistake to assume the beer toting guy towards the back of the stage who is vaguely moving in time to the beat is in the sinecure of a lifetime, as Andrew Fearn takes a back seat to the frantic, stream-of-almost-consciousness verbal attack of mate Jason Williamson.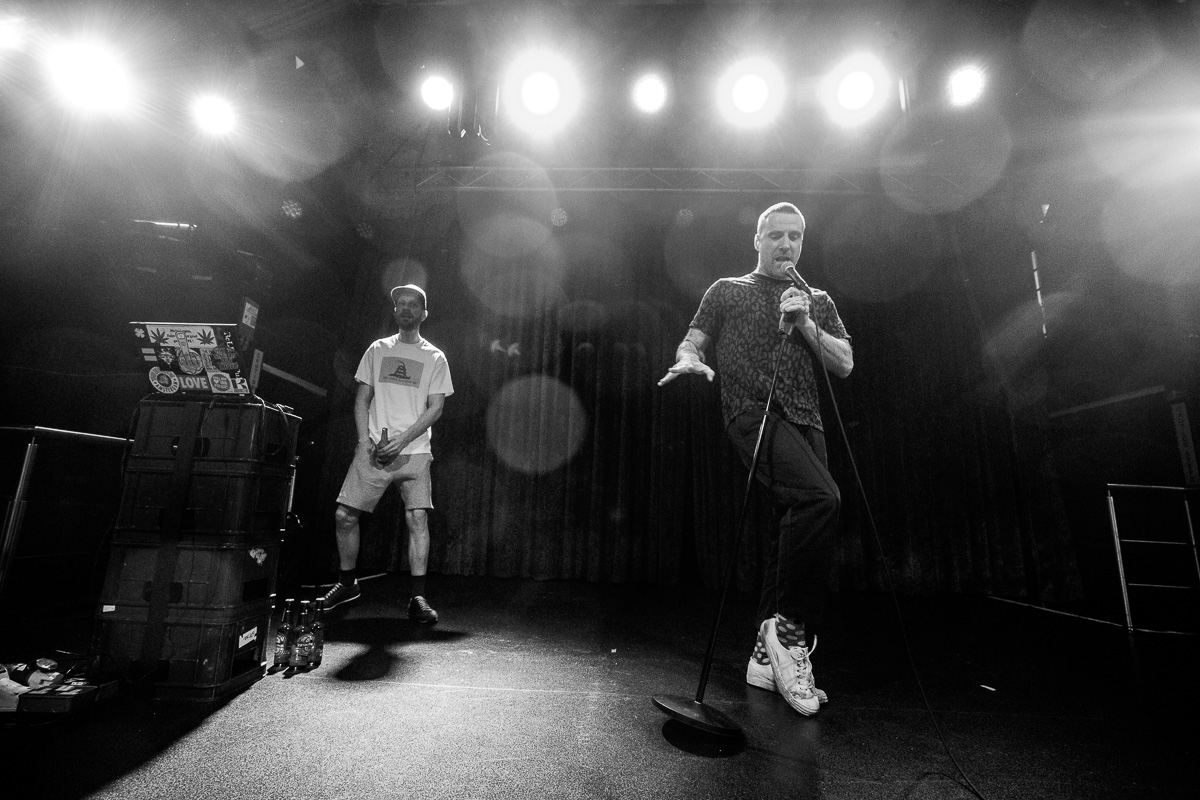 But Fearn is responsible for building the basic beats that propel the songs, and while his work is all done in the studio and the live show finds him with a constant beer in his hand and the occasional toggle of a keyboard setting, he serves as a perfect counterpoint to Williamson's unbridled rants, sometimes accompanied by a stream of flying spittle.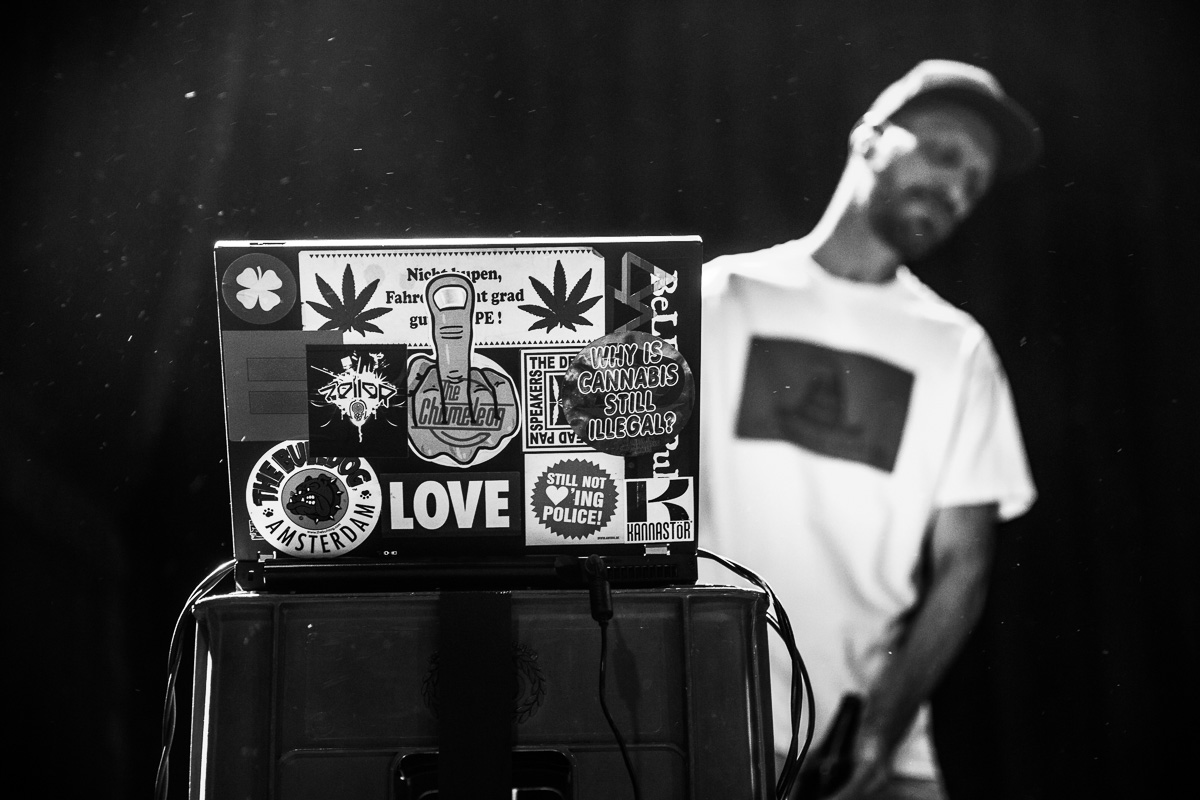 It's not very surprising that noted raconteur Mark E Smith expressed his approval of SLEAFORD MODS in one of his last interviews , as the acerbic and often profane lyrics that come machine gun-style from Williamson has some clear parallels to Smith's work and world view (ie, most people are unrepentant wankers and worthy of all the derision heaped upon them).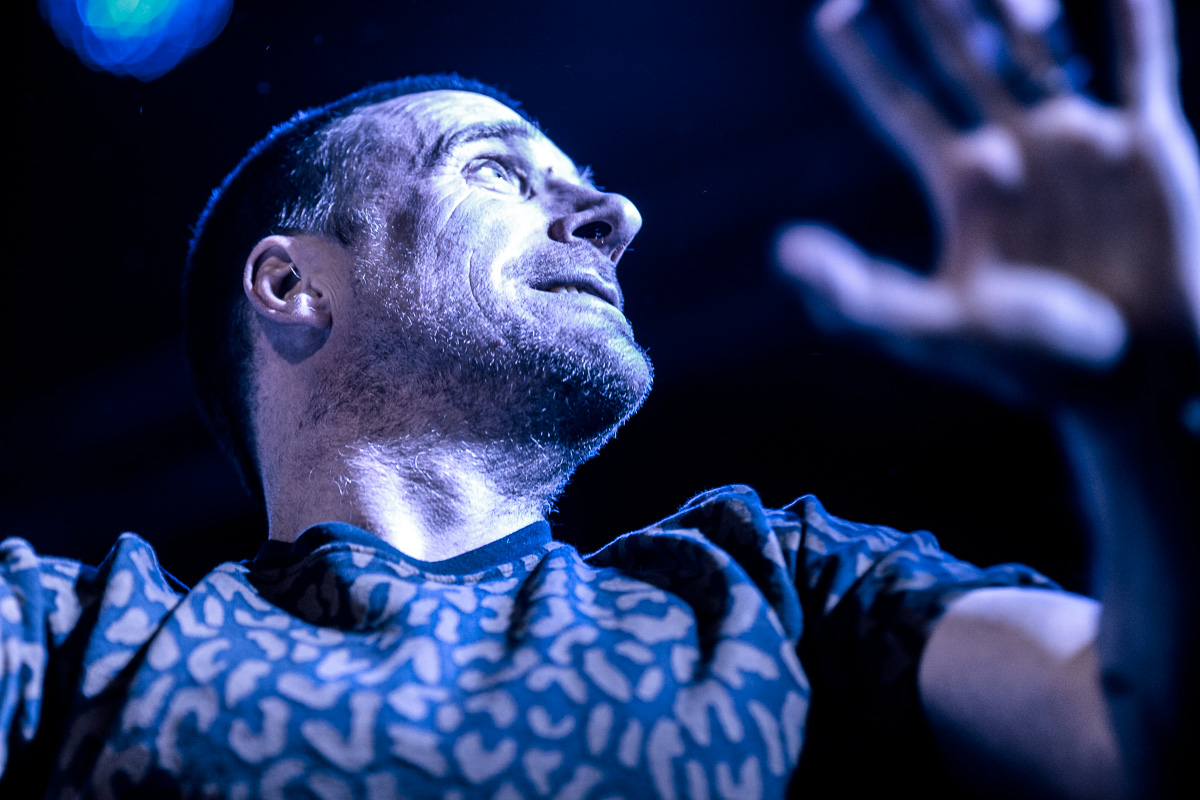 The sold-out room was ready for the duo, who hadn't played a local club show in three years. With the new Eton Alive record not quite out aside from lead single "Kebab Spider" (like, what the fuck is that? Sounds like something that might be inhabiting your late night drunk meal ), a fair amount of new stuff was mixed in with the classics like "Tweet Tweet Tweet," "Jolly Fucker" and "TCR" and the packed room was all smiles the entire night.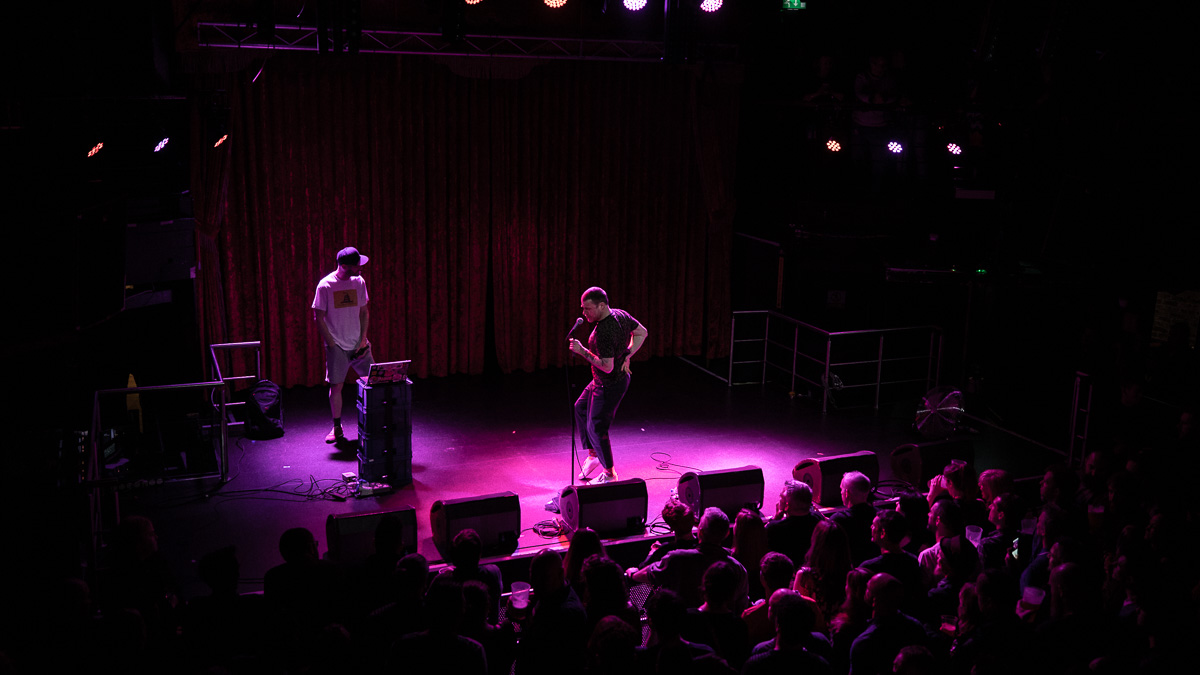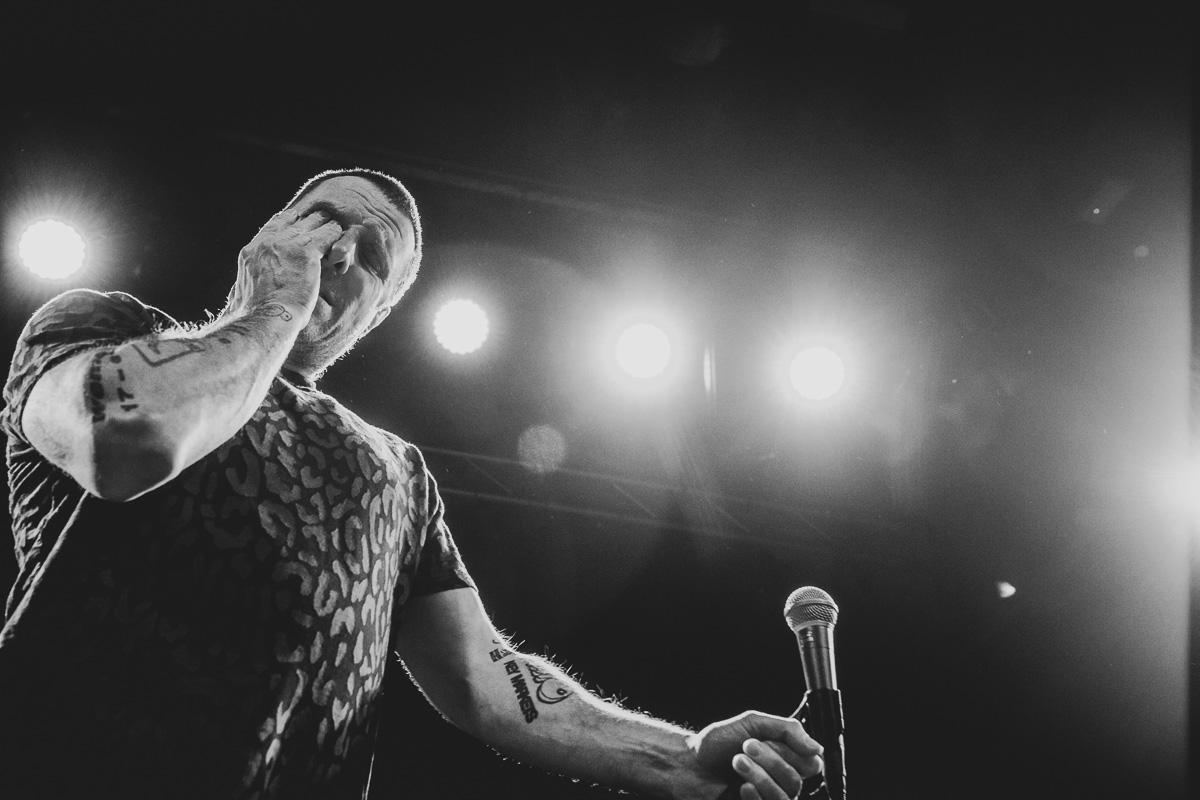 Opening duties were handled by two local Dubliners who go by the name of VULPYNES. When your instrumentation consists of a drum kit and a guitar, inevitable comparisons to White Stripes are going to be made, but they keep a heavy foot on the gas and have a punchier tempo. _Bleach_-era Nirvana is not too far off target here. They could use a few catchier melodies as their songs don't quite pull you in, but it was a nice start to the evening.