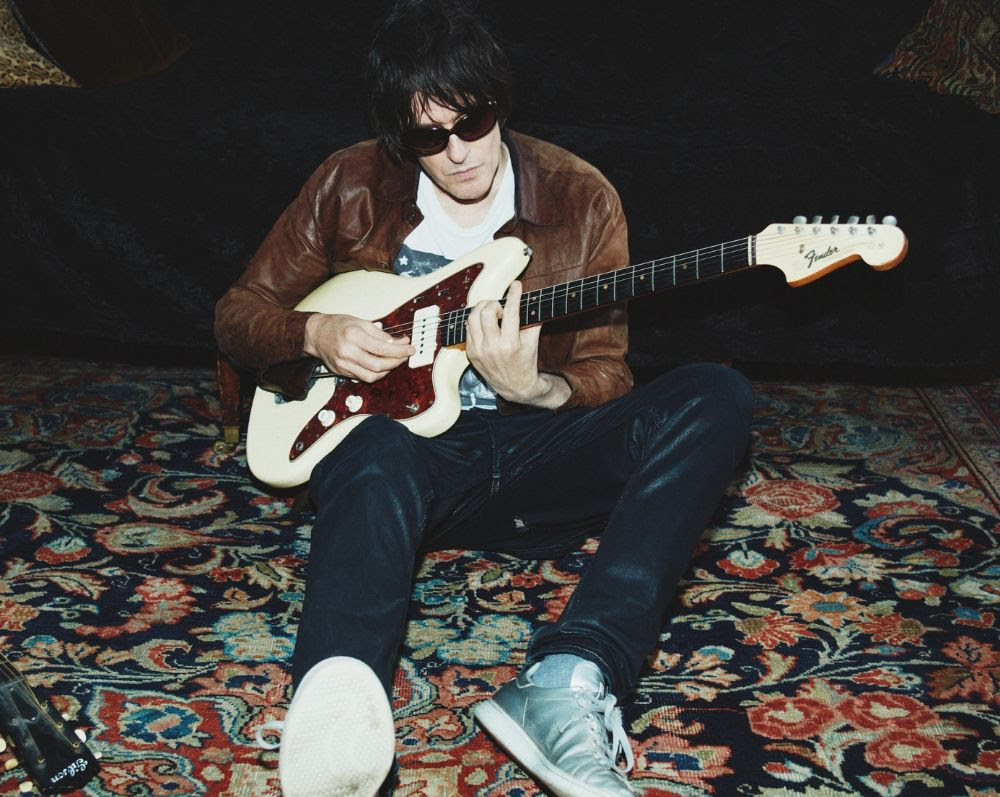 21 April 2022
Photo by Sarah Piantadosi
Having last caught Spiritualized in 1998 where they opened for Radiohead in Toronto at the cavernous Maple Leaf Gardens circa 1998, it took a moment or two for reality to settle in that the band from Rugby, Warwickshire was gracing the stage of our own intimate and historic Club Congress in downtown Tucson, Arizona.
On a packed Sunday evening, the nine-piece outfit led by Jason Pierce (aka J Spaceman) filled every inch of the club's stage in support of their ninth studio album, Everything Was Beautiful (Fat Possum Records). The band's set predominantly covered tracks from 2018 to present yet still made the small club sound like a cathedral. Mesmerizing audience members from the opening Hey Jane on with their hallmark brand of neo-psychedelia that combines a wall of sound with elements of gospel, drone, blues and space rock that has constantly evolved and gained complexity since the band's inception. 
Pierce and company performed a healthy dose of new material including the slow-burning krautrock of Best Thing You Never Had (The D Song) to the anthemic gospel of Let It Bleed (For Iggy). New tracks came early in the set list, including a gorgeous rendition of the final track on the forthcoming record, "I'm Coming Home Again." Dipping into the band's debut LP Lazer Guided Melodies (1992), came the slide guitar splendor of Shine A Light and another fan-favorite with the space-age freakout of Come Together from the critically-acclaimed Ladies And Gentlemen We Are Floating In Space (1997) proved to be the evening's only two selections from the band's first three albums.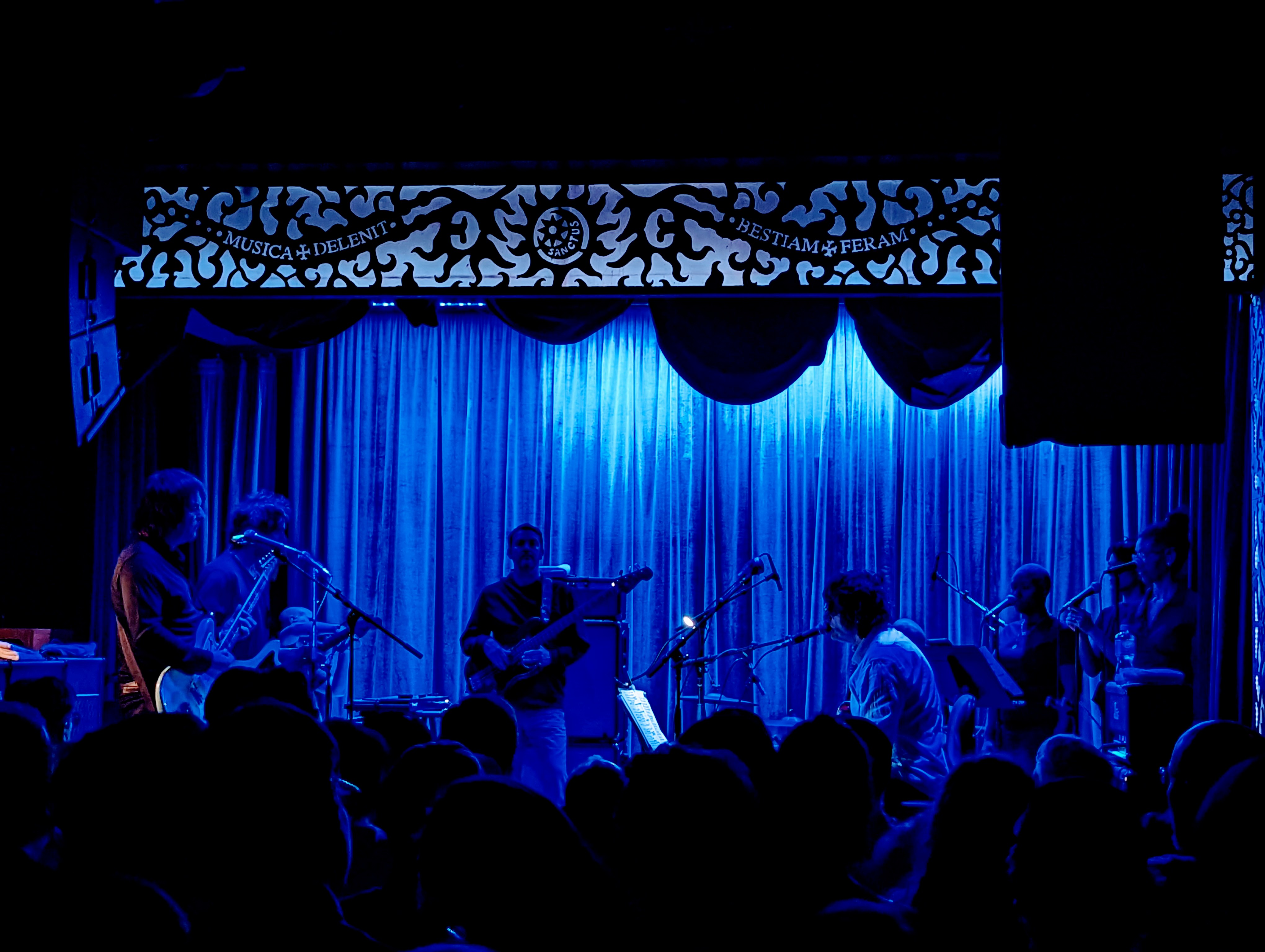 Photo by James Broscheid
The band was situated in a semi-circle with Pierce seated almost center stage, with a crescent of effects pedals at his feet and trading off between two guitars. Everything Was Beautiful is arguably a close sibling of And Nothing Hurt from 2018 which is one possible explanation for why the evening's performance felt so seamless. From that record's scathing *Lou Reed*-esque delivery of The Morning After to the set closing Sail On Through the latter of which employed the might of each band member (including the lovely trio of backup singers), and in doing so provided ample proof that Pierce's decades-long approach to meticulous and labored song craft has paid dividends to attendees, especially in a setting such as this.
Setlist:
Hey Jane
She Kissed Me (It Felt Like a Hit)
Shine a Light
I'm Coming Home Again
A Perfect Miracle
I'm Your Man
The Morning After
Here It Comes (The Road) Let's Go
Best Thing You Never Had (The D Song)
Let It Bleed (For Iggy)
The A Song (Laid In Your Arms)
Damaged
Soul On Fire
Come Together
Sail On Through
Encore
So Long You Pretty Thing
Remaining Tour Dates
April 22-24 Indio, CA at Coachella Valley Music and Arts Festival
April 28 Bath, United Kingdom at The Forum
April 29 Cambridge, United Kingdom at Cambridge Corn Exchange
April 30 Brighton, United Kingdom at Brighton Dome
May 2 Birmingham, United Kingdom at Symphony Hall
May 4 Gateshead, United Kingdom at Sage Gateshead
May 5 Glasgow, United Kingdom at SWG3
May 7 Dublin, Ireland at Olympia Theatre
May 8 Manchester, United Kingdom at Bridewater Hall
May 9 Nottingham, United Kingdom at The Royal Concert Hall
May 10 London, United Kingdom at Roundhouse
June 16 Milsons Point, Australia at Big Top Luna Park Sydney
July 15-17 Chicago, IL at Pitchfork Music Festival
July 22 Macclesfield, United Kingdom at Bluedot Festival

September 4 Bristol, United Kingdom at Clifton Downs
September 8 Washington D.C. at 9:30 Club
September 9 Carrboro, NC at Cat's Cradle
September 10 Atlanta, GA at Variety Playhouse
September 11 Pelham, TN at The Caverns
September 13 Milwaukee, WI at Turner Hall Ballroom
September 14 Minneapolis, MN at Fine Line Music Cafe
September 16 Detroit, MI at Saint Andrews Hall
September 18 Toronto, Canada at The Danforth Music Hall
September 19 Montréal, Canada at Théâtre Corona
September 20 Boston, MA at Royale
September 22 Philadelphia, PA at Union Transfer
September 23 Jersey City, NJ at White Eagle Hall
September 24 New York, NY at Beacon Theatre
For more information please visit:
Website
Instagram
Facebook
YouTube