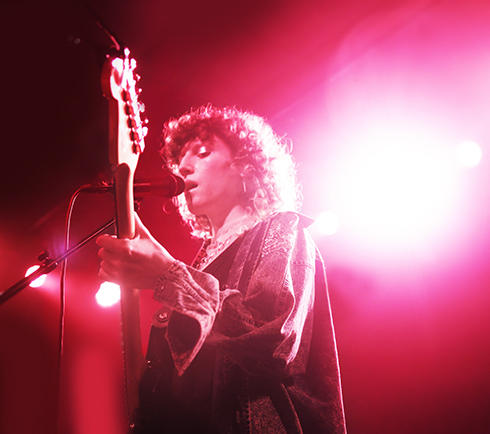 21 February 2022
Squirrel Flower both serenaded and amused a packed Schubas Tavern before they head out West in the midst of what looks like to be a lengthy tour. The band name represents Ella Williams who balanced her 75 minute live set with equal parts delicateness and strength. She provided many memorable moments conveying a more intimate experience with her playing guitar and singing on stage solo (as in "I'll Go Now" contrasted with moments of full stage presence with the backing bass, guitar, and drums as in the astounding "Big Beast". While Williams dominated the stage throughout the set with a very lovely glam style and her luscious folk vocals, she also provided a safe space for the sold out audience to be in the moment enjoying the wonder of the songs. The ongoing lullabies felt very reassuring and accepting of all humans, which enhanced the quality of the show overall.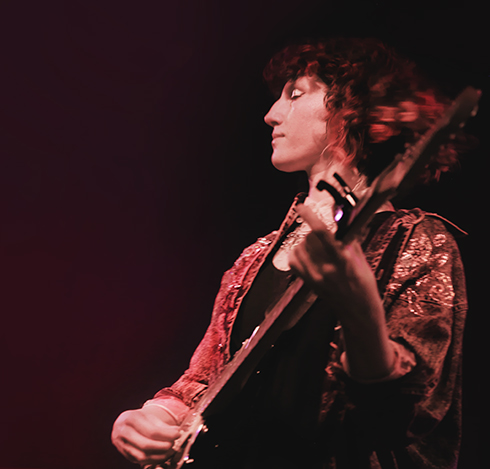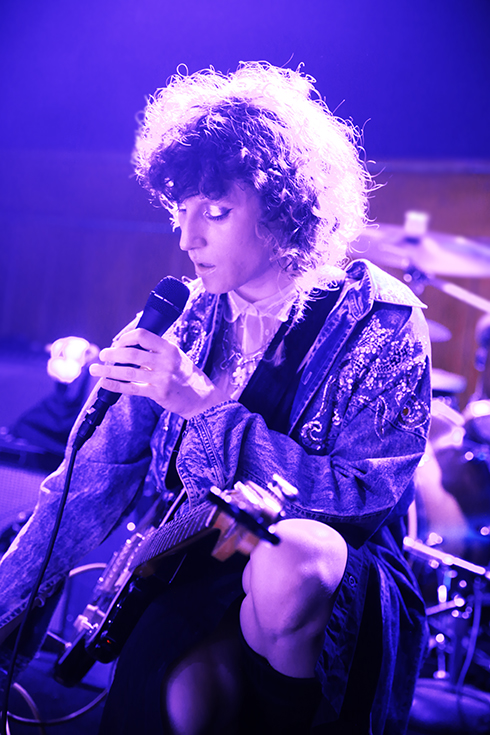 Williams played a nice mixture of songs with a concentration of more recent songs from her third studio album, Planet (i) but also spoke a great deal about experiences and random thoughts on the road and her empathy towards a woodland tick she'd found, as well as a gecko she'd kept during soundcheck, her belief in ghosts, Russian rappers stealing a song of her but managing to win over her heart with the YouTube comments, and her theories about chess and relationships. She showed herself to be quite clever and also humorous in an unexpected way. For instance, telling the audience if she had a podcast about ticks, she could call it Tick Talk. In one of her strongest tracks on album and live "So Hot You're Hurting My Feelings," Williams sings about loneliness and asks for closeness with a revelation "You're the only who knows me," inviting fans to experience her and show her love, which they seemed more than happy to oblige. At one point, an adoring fan even threw a soft fuzzy up to the stage and she was very gracious and placed it on her the front of her dress.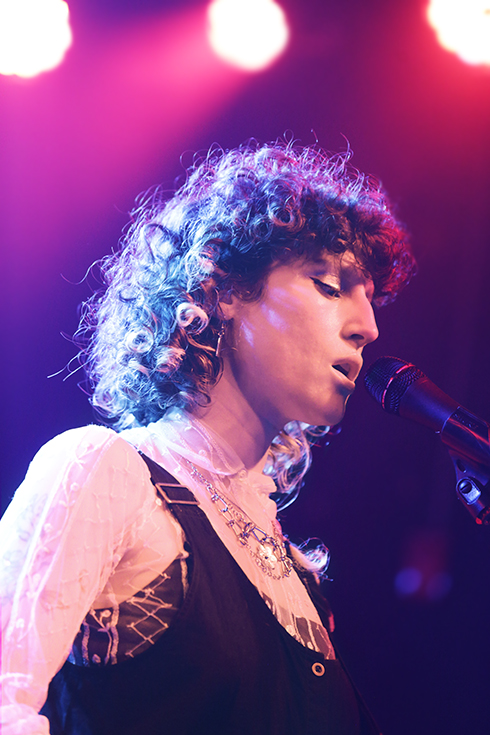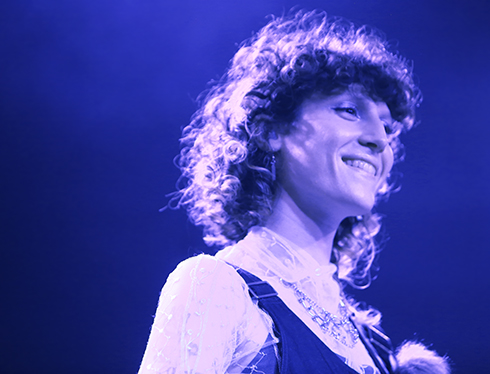 One of the other things that was interesting to note is that, though Williams was the only vocalist, her backing band members were often seen mouthing the words to the lyrics of her songs with a heartfelt reverie. It was also nice to see her bring up Lightning Bug's Audrey Kang for a couple of songs, including her excellent cover of Mazzy Star's "Fade Into You" as an encore. One really had the strong sense that Williams was just as devoted to her words as the audience was enamored with her. And, as Williams sings in "Desert Wildflowers," I"m not scared of the flood. I'll be there with open arms and my feet in the mud" maybe shows like this inspire us all a little to be brave and even more resilient.